For fussy eaters, the desire to try local foods in the countries they visit can be clouded by fear.
Will I like the food?
Will I accidentally offend the locals?
When should I eat with my hands versus when should I eat using only utensils?
No one wants to make an etiquette faux pas or unintentionally insult their host.
Knowing what you like and don't like doesn't need to ruin the experience of trying the local and authentic foods in a new country.
You just need to make sure you know what you're getting yourself into before you go.
Here are 5 simple tips to help you overcome your fear of foreign foods.

Tip #1: Research Ahead of Time
Fortunately, today, you'll find more information than ever about food in other countries. There are a number of food and travel blogs like Authentic Food Quest as well as YouTube Videos, cooking shows and more.
Research is so much more fun and interactive. Not only will you find yourself learning about the food, you'll also get an idea of what to expect and what you might enjoy.
An Honest Guide to Prague YouTube series is focused on helping visitors avoid the tourist traps when visiting the capital of the Czech Republic. Here's a short video on how to eat like a local in Prague.
Tip #2: Know the Culinary Habits & Food Etiquette
Culinary habits in foreign countries can be very different from what you are used to at home. Knowing a little bit about the etiquette rules can make your eating experiences more enjoyable and will likely gain you new friends.
As you research the food, digging into the cultural norms can help save you from embarrassing situations. You want to learn how to eat local and safely on your travels.
For example, in some countries like Mexico, you never want to eat tacos with a fork and knife (see rule 5). In Italy for example, you only drink a cappuccino before noon. If you need a coffee fix in the afternoon or after dinner, order an espresso instead.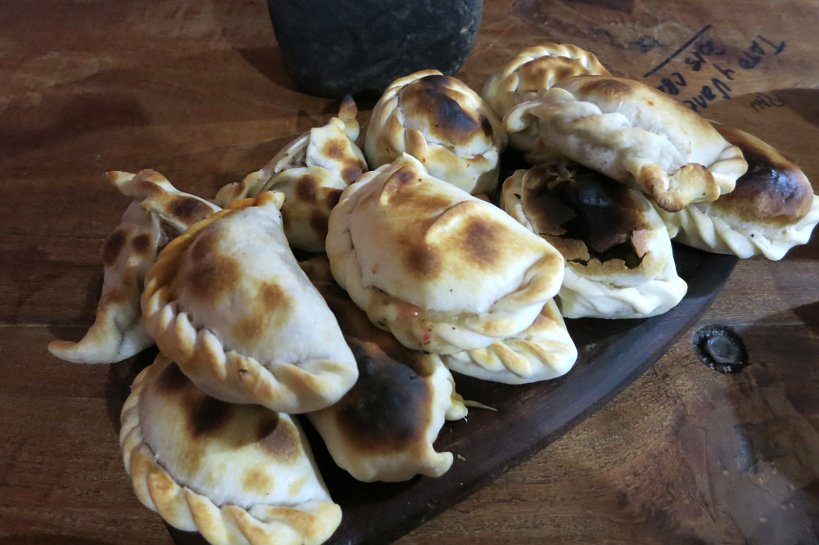 Tip #3: Sample the Local Foreign Foods in Your Own City
With globalization and people moving more freely, countries are becoming more cosmopolitan. This now makes it possible to find authentic foods from foreign destinations in your own hometown.
While nothing can quite beat the experience of trying dishes in their countries of origin complete with local ingredients, heading out to restaurants in your area is a great alternative.
While you can expect to find a wide selection of international cuisine in most large cities. There are a number of smaller and surprising cities offering a taste from each corner of the world.
Find delicious ethnic cuisine in smaller food cities like Vancouver, Minneapolis, Brussels and more.
You can essentially have anything you want without limits – from Japanese to Lebanese. This video below takes you on a culinary journey through Lebanon. No passport needed!
Tip #4: Vegetarians & Vegans Lifestyle Going Mainstream
If you are vegetarian or vegan, you can still enjoy the local delights on your travels. In many countries, the vegetarian and vegan lifestyles have moved into the mainstream, and you can now find vegetarian and vegan options on menus.
However, there are still some countries where being vegetarian or vegan is unheard of. In these cases, learning how to express yourself in the local language will go a long way.
In South America for example, beef and other meats are important staples. Learning how to communicate your dietary needs in Spanish will help avoid any embarrassing moments for you or your local hosts.
Happy Cow is the go-to resource for finding vegetarian and vegan restaurants abroad. It's like Yelp, for vegetarians and vegans. You can read reviews and find information about menus, hours, and locations. With this resource in hand, you'll be eating foreign foods around the world with ease.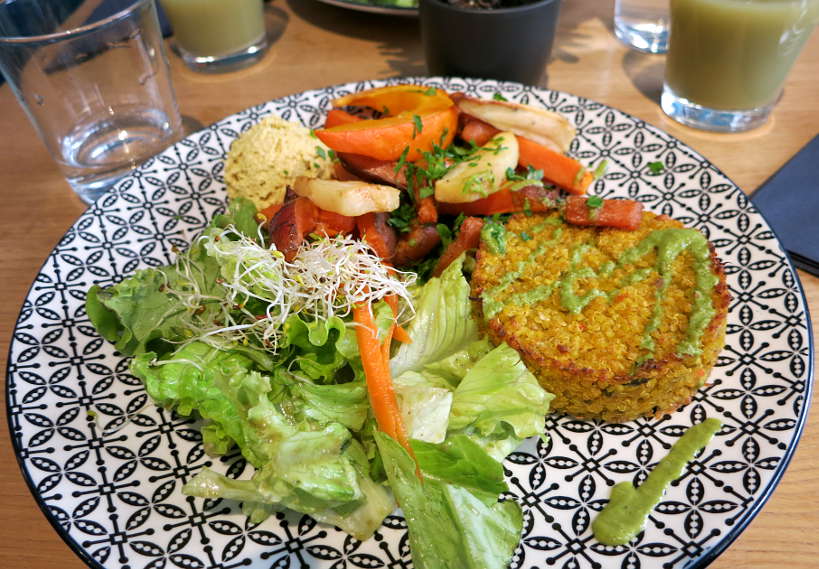 Tip #5: Carry Dietary Cards for Food Allergies & Intolerances
Anyone who has food allergies or follows a special diet knows that sticking to your food regimen can sometimes be tricky, especially when you're traveling overseas.
If you have food allergies or intolerances or are on a special diet it's especially important that you have a phrasebook to help you decipher foreign language menus. Like vegetarians, you may want to consider purchasing your own food at a local market or grocery store.
Accommodating special diets when you travel takes careful planning and a willingness to communicate your needs clearly. Consider printing off information translated into the local language which explains that you can't have a certain kind of foods.
For example, if you are allergic to nuts, you want to avoid being served a meal containing nuts which can have adverse effects.
Several companies offer wallet-size cards which explain your allergy or other dietary restriction in the local language of wherever you're going.
Two great resources are AllergyTranslation.com and DietaryCard.com. Be sure to order a few copies of your travel cards in case you lose one or leave it at a restaurant.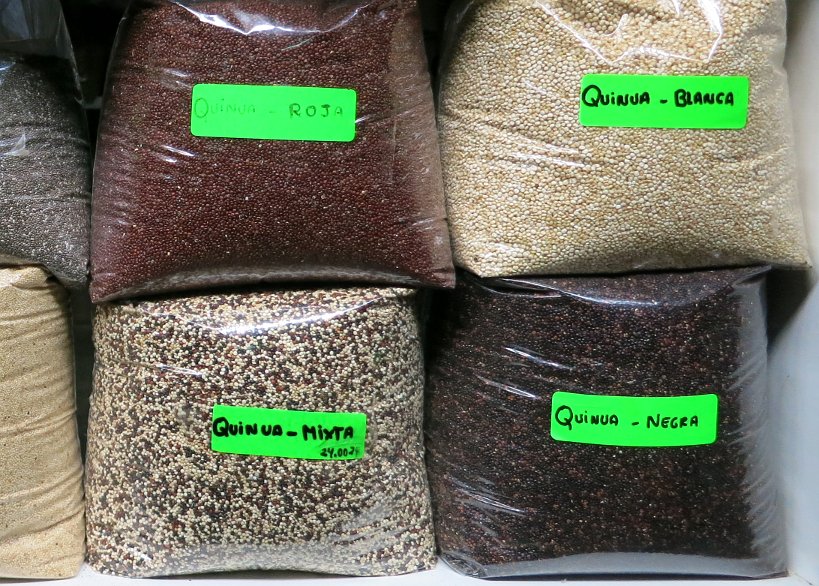 In Summary
When traveling, enjoying new food is part of the experience. You shouldn't be excluded from this, even if you have different tastes. It's important to open your taste buds to everything a destination can offer, helping you to get to know a country and its people more deeply.
Going to the vibrant and bustling local markets is one of the best ways to understand a new culture. Buying fresh fruit and vegetables is always cheap and healthy. Any dietary restrictions don't have to keep you scared of foreign foods and stuck at home chained to your own kitchen.
Be brave and imaginative, and you may find yourself with a new understanding of a country's culture – as well as a lasting appreciation of their cuisine.
Love it? Pin it!
Rosemary, ex-marketing and advertising strategist, is a digital nomad and content creator at Authentic Food Quest. Since 2015, with her partner, Claire, they travel the world in search of the best local food experiences. Their mission is to help you enjoy the best local specialties on your travels or via recipes in your home kitchen. Favorite country for food: Peru. Favorite local dish: Bacalhau. Favorite way to keep fit: Running. Rosemary is the chief content writer and strategist on Authentic Food Quest. She is also co-author of Authentic Food Quest Argentina and Authentic Food Quest Peru, available on Amazon.