About Us and Authentic Food Quest

We are Claire and Rosemary, partners in life and business, who in 2015 said "YES" to living our lives purposefully and authentically. We created Authentic Food Quest to discover and showcase authentic foods from around the world. Our goal is to inspire you to travel deeper through authentic food. Not new to traveling, we have lived in Chicago, Paris and Los Angeles and have visited 32 countries and 29 U.S. states. As digital nomads, we are discovering authentic foods in South America and Southeast Asia one mouthful at a time. Join Us!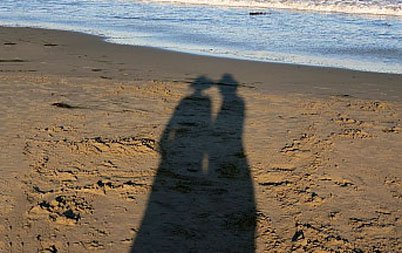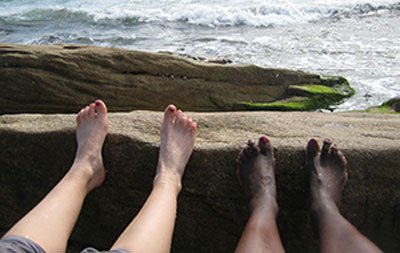 The short answer is simple.
 We want to inspire people to travel through food.
On our travels, one thing we have noticed is that many people are not aware of the local food specialties. We want people to travel and connect deeper through authentic food.
The longer answer is more complicated.
It is rooted in connecting with our passions and childhood dreams.
Along the journey towards adulthood, we each abandoned our dreams as we got caught up in the "system" working full-time jobs on our way up the corporate ladder. Even though we enjoyed the challenges and growth opportunities of our corporate jobs, the "little voice within" urging us to connect with our dreams was alive and loud.  After a series of personal decisions and tragedies, we were led to seriously evaluate our lives and ask ourselves the questions "are we living the life we want?"
Knowing that there is no second chance at life, we decided to leave our comfortable and predictable existence and "grab life by the horns" or "croquer la vie à belle dents."
We live by the motto "Life is too short not to be enjoyed fully."
Our mission is to transform travelers' experiences through the discovery and knowledge of authentic foods. We want you to connect deeper on your travels through authentic food.
Join us on this journey where we share stories about authentic dishes, connecting with the locals, artisans and culture. In so doing we hope to inspire you to eat, travel and live authentically.
More About Claire and Rosemary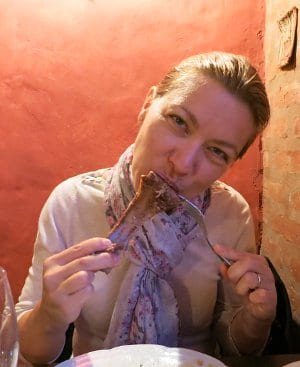 Claire
Being from France, Claire brings a unique appreciation for simple and exquisite cuisine and indulging in long French meals. Claire's love for sports and adventure grew from traveling, hiking and biking with her parents around France as well as living and studying in Canada and Brazil.
After working in France for a few years, Claire moved to the US to experience the American business culture. Using her engineering and business background, she identified new market opportunities and trends for Fortune 200 Food Equipment Manufacturers in the US, Europe, and various global markets.
She obtained her M.S. in Mechanical Engineering from INSA, Lyon France and her MBA from DePaul University, Chicago.
Rosemary
An adventurer at heart, Rosemary left her native country, Kenya to move to the U.S. to pursue her education and establish her life. Her inquisitiveness and curiosity about consumer behavior led her to seek a professional career in advertising. After working in the U.S. for many years, she moved to France to gain global experience. While in France, she traveled around Europe and grew her deep appreciation for food, and in particular the local cuisines for the different regions and countries.
A marathon runner, Rosemary is inspired by the phrase "I eat therefore I run." Rosemary brings her experience as an ex-advertising strategy director to the quest for authentic food. She has worked on global brands in the U.S. and France and holds a B.A. in Psychology from Saint Louis University and an M.A. in Advertising from the University of Texas at Austin.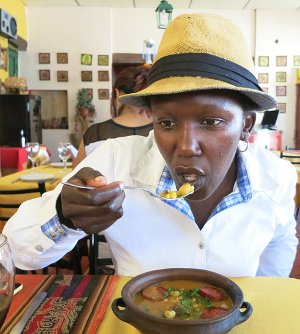 Keep up with the latest discoveries around authentic food from all over the world