Porto, Portugal's second city and the 2017 best European destination city offers many things to do.
The city is steeped in a rich and fascinating history and the entire historic center is a UNESCO World Heritage site.
Surrounding Porto are several historic and picturesque villages with treasures worth discovering.
Visiting one or two of these cities and sampling their culinary delights is one one of the best things to do in Porto.
In this Porto travel guide for food lovers, we highlight some of the best things to do in and around Porto.
We absolutely love this city and want to help you create even more memorable experiences on your visit.

Things to Do in Porto
Enjoy Port Tasting at a Port House
No trip to Porto would be complete without tasting the famous Port wines.
You will find the Port Lodges in the Vila Nova de Gaia district which is right across the Douro River from Porto city.
The world famous wine is aged and blended in Vila Nova de Gaia and is home to over 50 Port wine cellars.
One of the best things to do in Porto is to take a tour to one of the port houses and discover why Port wine is so important to this region.
For more about Port wines and the Port lodges to visit in Porto, read our article how to taste amazing Port Wines in Porto
Authentic Food Quest Tip: One of the most enjoyable things to do in Porto is listening to Fado, the Soul of Portuguese Music. At Calem Port cellar, you can take a tour that combines Port wine tasting with a Fado performance. Enjoy the expressive and melancholic notes as you sip on Calem Port wines on this Fado at Calem tour.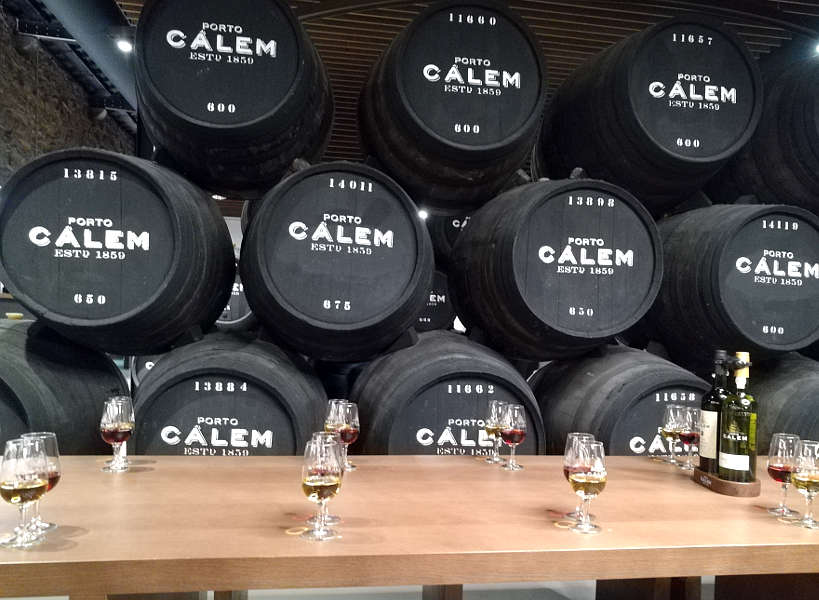 Soak Up the Views at Dom Luis Bridge
For exquisite views of the city, stroll along the Dom Luis Bridge.
This world famous bridge was built by a student of Gustave Eiffel in the 1800s.
The large bridge stretches from the Ribeira section of Porto, over the Douro River to Vila Nova de Gaia.
Opened in 1886, Porto's iconic bridge once held the record of being the longest iron arch bridge in the world.
The bridge has two levels. An upper level for the tram and pedestrians and the lower level for cars.
Underneath the bridge is the ancient Ribeira district where you can explore the narrow streets and get a real flavor of local life.
End your exploration at any one of the myriad restaurants and cafes along the riverside.
Take a Porto Food Tour and Walking Tour
One of the best things to do in Porto is to explore the narrow streets and hidden staircases on foot.
The city is fairly compact and with a comfortable pair of walking shoes, you will get more out of your visit. We recommend taking a tour with a local guide who can share more about the history including insider tips of what to miss.
Taking a food and walking tour is one of the best ways to taste and explore the local culture. On a Porto half day tour, you will taste many local specialties and sip on the locals wines.
As you walk around Porto, you will learn about the history of the city and finish off with a local Portuguese sweet treat.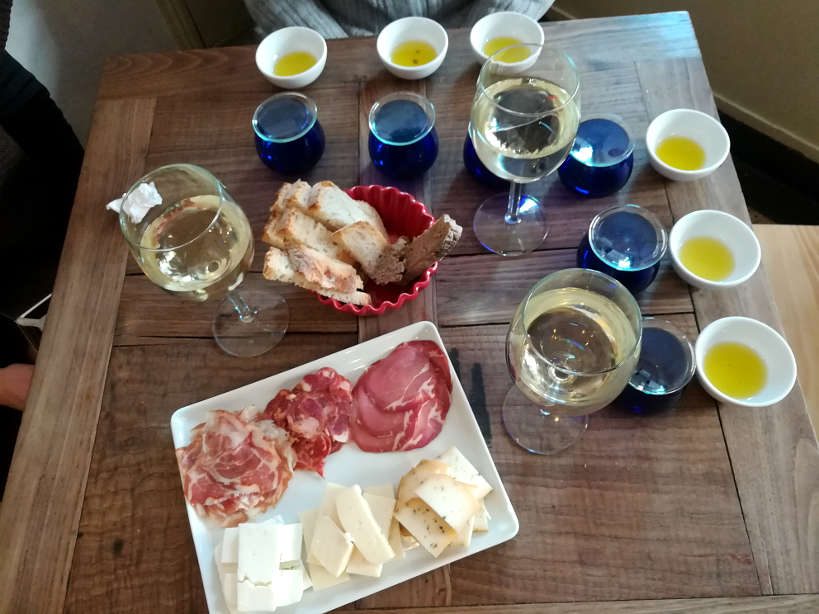 Enter the Universe of Harry Potter at Livraria Lello
Livraria Lello bookstore is one of the most beautiful bookstores in the world and one of the most important things to do in Porto.
J.K. Rowling lived in Porto in the early 1990s is said to have been inspired by and written parts of Harry Potter and the Philosopher's Stone at this bookstore.
Many people have speculated that J.K. Rowling took inspiration from many Porto landmarks, shops and cafés.
If you are a Harry Potter fan or are traveling with children, you may consider taking a Porto Harry Potter Inspiration Tour. On the tour, you will visit the cafe where the legend of Harry Potter began.
You will also see the places that inspired J.K. Rowling, including Lello's magical bookstore.
Your tour will end with a delicious traditional Portuguese pastry and a Hogwarts surprise for kids.
Take A Porto Cooking Class
Taking a Porto cooking class and learning how to make Portuguese traditional dishes is one of the most fun things to do in Porto.
The food in Porto and northern Portugal is rich and varied and always based on the fresh produce of the season.
Taking a Porto cooking class is something we recommend to allow you to taste the local culture at a deeper level. Some of the classes include a market tour, giving you a glimpse into the local life and food culture.
We recommend Cookly, a website that offers authentic cooking classes all around the world. In Porto, you can choose from three unique cooking experiences which you can easily book online.
For something new and different to do in Porto, learn how to make a traditional Portuguese food.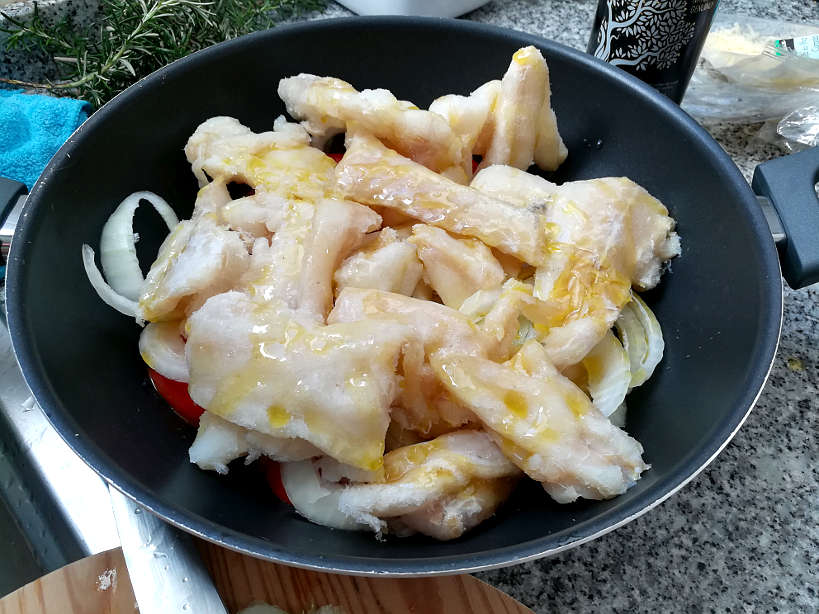 Visit Porto Museums and Historic Sites
Porto's historic center has many monuments and historic sites you cannot miss.
The intricate Portuguese tiles or azulejos at Sao Bento Train Station are exquisite and worth spending time admiring.
The more than 20,000 tiles tell the story of Portugal's history and daily life.
Equally important is visiting one of the most important cathedrals in Porto.
The twin-towered cathedral, known as Sé do Porto, has amazing architectural details from multiple centuries.
The Palácio da Bolsa, another one of Porto's most beautiful buildings, is another cultural site to put on your list of things to do in Porto.
One of our favorite museums to visit was Casa do Infante, which is famous for being the birthplace of Henry the Navigator.
Popular Day Trips from Porto
Porto is the perfect base for several day trips. Discover the neighboring Douro Valley wine region, the northern minho region or the local Porto beach.
Here are the best day trips from Porto not to miss.
Take a Douro Valley Wine Tour
The Douro Valley is the world's first demarcated and regulated wine region.
The area is best known for Port Wines and more recently its exceptional table wines.
This breathtaking part of Portugal is renown for is acres of vineyards, rolling hills and charming towns.
On this Douro Valley Wine Tour, you get to visit some of the historical vineyards. Sail on a traditional rabelo boat and enjoy the beautiful views of the Douro while cruising down the river.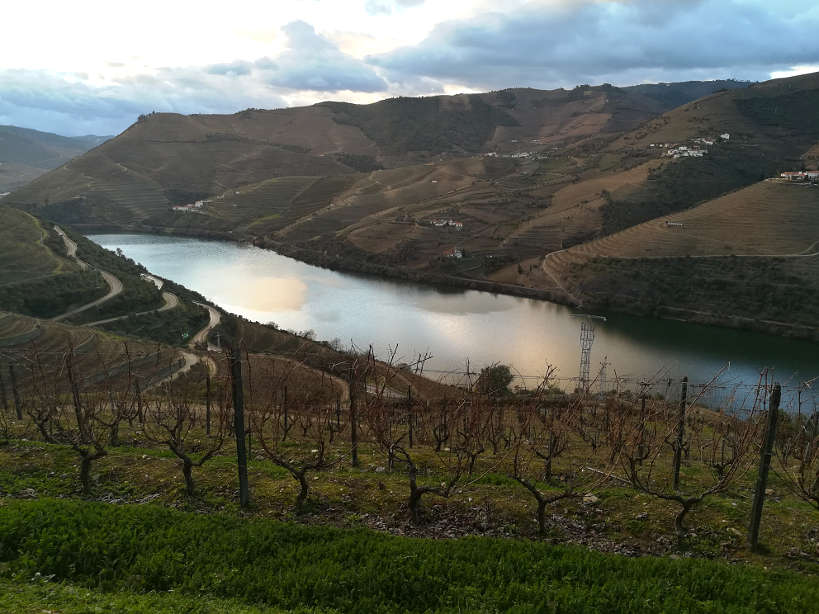 Taste fresh seafood in Matosinhos
A major seafood and fish town, Matosinhos is also famous for its wide stretch of sandy beaches.
Food lovers will find many restaurants to enjoy some of the best seafood in town.
You can also visit the daily market, Mercado Municipal de Matosinhos, to find freshly caught seafood, local produce and vegetables.
If you are looking for additional ideas for day trips from Porto, read our full article about the best day trips from porto
Trending Day Trips From Porto
What to Eat in Porto
The food in Porto has its distinct character marked by the surrounding region.
As a coastal city, you find delicious seafood from the Atlantic. The Trás-os-Montes region brings hearty meats and cheeses.
While the Douro Valley will seduce you with rich Port wines and fine red wines.
Snack on Pasteis de Chaves
These delicious half-moon shaped puff pastries are ideal for a snack or a light lunch.
They are traditionally stuffed with minced veal but you can also find them with cheese, ham and or mushroom feelings.
Originally from the city of "Chaves" in the north of Portugal, you can find these pastries served in local pastelerias and cafes in Porto.
Fill up on a Francesinha Sandwich
The unmissable Francesinha sandwich is one of the most popular dishes in Porto. Made with bread, ham, sausages and steak, it is typically covered with melted cheese and an egg on top.
What makes the Francesinha unique is the secret sauce that each restaurant prepares with its own touch. It is a hot thick tomato and beer sauce to dip or "flood" your sandwich in.
To round up this "calorie bomb" sandwich, make sure you get an accompanying side of french fries.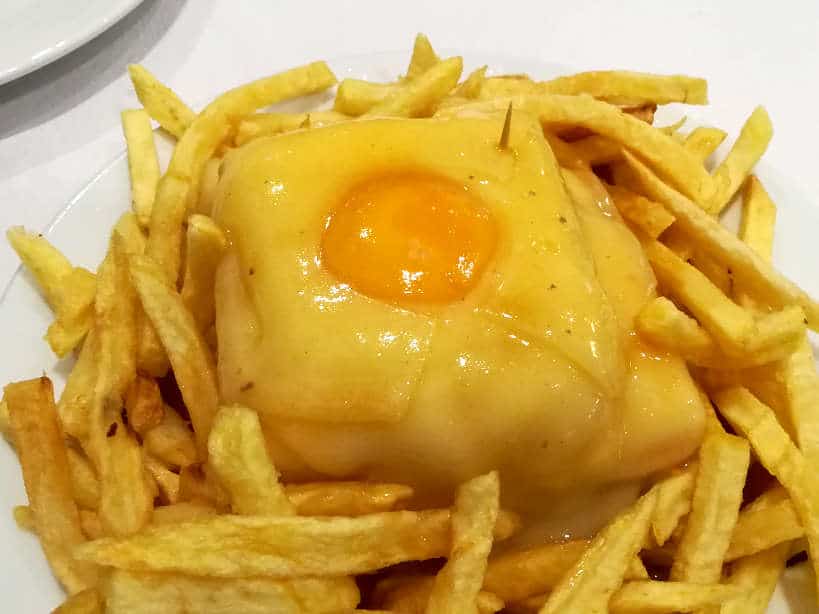 Savor the Tarte de Amêndoa
With almonds being the most widely cultivated fruits in the Douro region, many Portuguese desserts are made with almonds.
This almond tart or Tarte de Amêndoa is the perfect finish to a Porto meal or a great afternoon treat.
It is a simple pie made with almonds, sugar, butter, eggs, flour and milk. Light and crunchy while packed with almond flavors it is a treat for any sweet lovers.
For more local porto foods, read our article about the top 10 Authentic Porto foods
Restaurants in Porto
Porto offers a wide range of restaurants and cafes to choose from.
From Michelin-star restaurants to simple mom and pop restaurants and local cafes, there are options for food traveler at every budget in Porto.
One of our favorite things to do in Porto is to dive into the local Porto flavors at a traditional Portuguese restaurant.
Here are our recommendations for some of the best traditional places to eat local Porto specialties.
Cafe Santiago
Café Santiago opened in 1959, this is a popular restaurant with locals in the heart of Porto. If you are looking to taste the best Francesinha in town, look not further.
Cafe Santiago has mastered the art of the Francesinha sandwich and prepares it in many ways with the delightful secret sauce.
In addition to the Francesinha, you will also find traditional Porto dishes such as rojoes, tripes, and sardines.
The restaurant is casual and atmosphere makes it easy to mingle with locals. Don't miss on sipping on the local vinho verde wine or the Portuguese beer Super Bock with your meal.
Confeitaria do Bolhão
The Confeitaria do Bolhão which opened in 1896 is one of the oldest and most popular pastry shops in Porto.
Located across the Bolhão Market, it is a popular breakfast or lunch stop for locals on their way to the market.
The Confeitaria is best known for its fresh breads and traditional Portuguese pastries.
They also offer a daily menu with traditional Portuguese dishes such as fried cod fish cakes, soups and regional meats. Likewise, you'll also find sandwiches, omelettes, salads and burgers.
Our recommendation is to stick to their bakery and pastry items. Don't miss the local specialty called "tigelinha do Bolhão" a delicious almond cake to enjoy in this Art Deco pastry shop.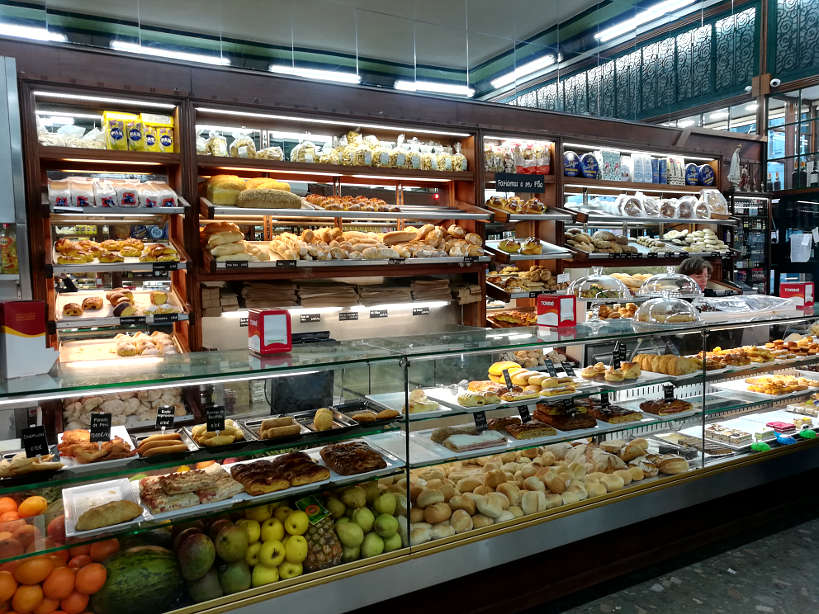 Churrascaria do Infante
Located across the Palacio da Bolsa, this local restaurant is conveniently located in the center of Porto.
Churrascaria do Infante is a local Porto restaurant where locals gather to discuss the local news over a traditional Portuguese meal.
The atmosphere is casual and many visitors are seduced by the reasonable prices and simple cuisine.
You will find mostly grilled fish and meats prepared to order as well as traditional Portuguese soups.
This is the perfect stop for a meal on your sightseeing journey in Porto.
For more local Porto restaurants, read our article about the what and where to eat in Porto
Porto Travel Tips
How To Get Around
A compact city, Porto is very easy to get around. You can discover the charms of the city either by walking or taking public transportation.
One of the best ways to get around is to use a Porto Card. This card offers free transportation around the city as well as free entrance or discounts to several cultural attractions including Port wine cellars.
You can choose a Porto card with transport, based on the number of days you are staying in the city.
Discover Porto at your own pace and enjoy free entrance to museums and discounts to restaurants and port wine cellars.
Porto Safety for Women Travelers
While Porto has become a popular destination for European tourists, it remains a safe city.
We never felt unsafe in the city even at late hours or when visiting neighborhoods outside of the city center.
Even when we took buses late at night when the metro was closed, we never felt uncomfortable.
Nonetheless, it advised to use typical caution at night particularly when alone. Watch your belongings in non lit or less trafficked areas.
Authentic Food Quest Tip: Whenever you travel, you want to make sure you are covered just in case anything goes wrong. Even if you are gone for a short trip you should always travel with insurance. We use and recommend Allianz travel insurance which is an affordable option for US residents. Another great option we also recommend is World Nomads travel insurance which covers travelers from all over the world.
Where to Stay in Porto for Food Lovers
You'll find many accommodation options in Porto. From affordable options all the way to luxury hotels there is no shortage of places to stay.
To make the most of your stay in Porto, we recommend the following accommodations for where to stay in Porto for food lovers.
Budget Friendly
The House of Sandeman – Hostel & Suites
Mid Range
Luxury
To check reviews and see more options, check out our full article where to stay in Porto for food lovers to help you find the perfect base for your wine and food exploration in Porto.
Love it? Pin it!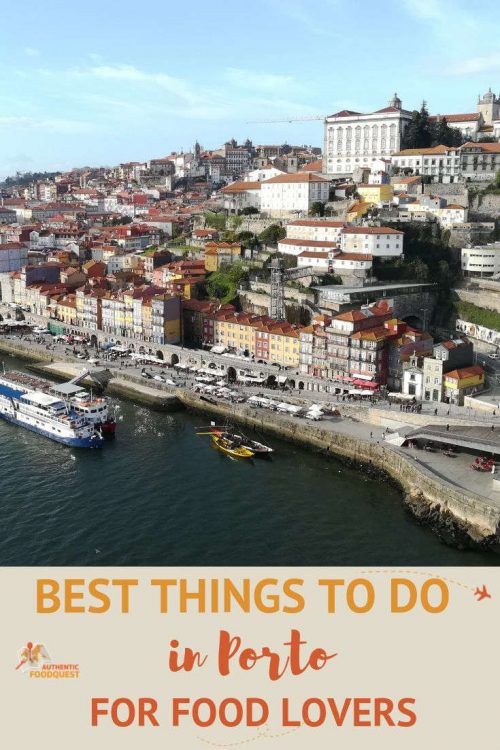 Disclaimer: This page contains affiliate links. That means at no extra charge to you, we earn a small commission when you purchase using these links. Thank you for your support.
Claire is a culinary explorer who travels the world in search of the best local foods. She is always looking for her next culinary adventure to bring you the best bites while exploring new places.