Authentic Food Quest Peru:
A Guide to Eat Your Way Authentically Through Lima and Cusco.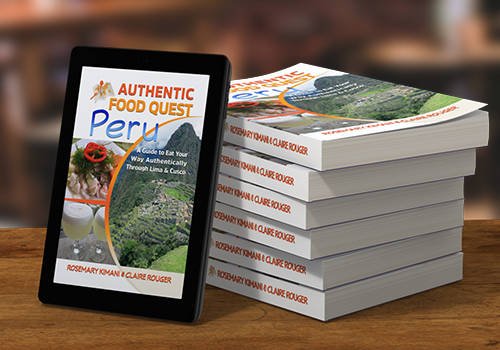 Create your own delicious adventure to Peru
Are you looking for a local and authentic experience of Peru?
Do you want to taste the local cuisine and regional specialties?

Do you struggle to find the local and authentic dishes?

Do you fear missing out on the best local dishes?

Are you tired of finding yourself at the same restaurants recommended by all guidebooks?

What You Will Find
In this guide, you will discover the major cuisine types in Peru, along with descriptions of the typical dishes, desserts, beverages, street foods and unique produce.
Also included is an overview of the farmers markets and local stores, restaurants, and local producers worth visiting.
Along the way, popular food festivals are noted and resources for traveling through Peru are also provided.
With more than 160 references, you have everything you need to launch your own food adventure.

You will discover
Over 88 iconic cuisines, dishes and drinks and what makes them special to Peru
Where to find authentic restaurants and avoid the tourist traps
Street foods to sample and eat like a local
Unique produce that shape Peruvian gastronomy
Excerpts from interviews with local chefs and food journalists
Tips to stay fit and healthy on your travels to Peru
Authentic Food Quest Peru: A Guide to Eat Your Way Authentically Through Lima and Cusco inspires intrepid and armchair travelers alike to take their savory adventures in Peru to a new level. With the combination of storytelling and local information, this guide is the perfect companion for your food travels in Peru.

Authentic Food Quest Peru Book Launch Video

" Traditional foods always have a deep cultural significance and this book gives a glimpse into the rich local life that created them. The book not only gives an introduction to Peruvian food, but also explores the history of how this unique gastronomy came to be. The book is divided into three main parts: what to expect on your culinary trip to Peru, learning about authentic food in Lima and Cusco, and the top Peruvian foods and drinks that should not be missed. It is an excellent read for all travelers going to Peru as it gives an exclusive focus on the regional specialties of the place. I like the way the authors have handled the topic; methodically and extensively, making it a good book to have along with travel guides while traveling to Peru. The stories, tips, and fun facts about the regional dishes of Peru are interesting and will teach travelers to experience Peruvian cuisine like a local. The book is not only about new flavors, tastes, or textures, but is a window to the culture and people of Peru. "
– Reviewed By Mamta Madhavan for Readers' Favorite
" One of the wonderful joys of travel abroad is the experience of the cuisine unique to the local community. In this engaging book, the authors make use of both first-hand experience and historical research to capture the flavors of Peru. They have organized their personal experience into highly accessible, readily useable content for the traveler, with an emphasis on the cities of Lima and Cusco. By providing a cultural context for cuisine throughout the country, they introduce you to more than the taste of food. They help you understand the meaning of that cuisine to the local community and the language that accompanies that cuisine. In addition, there are specific recommendations of markets to experience, restaurants to enjoy and food to relish. Even if you are an experienced traveler, a trip to Peru would be greatly enhanced by making use of the information provided in this book. "
– Liz & Dale Monroe-Cook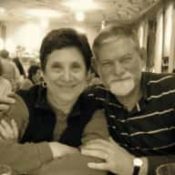 With Authentic Food Quest Peru,
Get ready for your most delicious and memorable trip ever!
Please help us out by leaving a review on Amazon.

Media Enquiries
If you'd like to feature Authentic Food Quest Peru, please contact Rosemary at contact [at] authenticfoodquest [ dot ] com.