As avid users of Airbnb or shared apartments everywhere we go to, we like to do our own cooking and therefore our own grocery shopping. We love to discover the food stores in any new city as it gives us a great "aperçu" or overview as to what is native from a region. Understanding the stores and shopping habits helps us understand the people and culture.
When it comes to Buenos Aires food stores, we are struck by the many options available. However, it does take some looking around to find the solid options and stores.

The Big Stores
First, you will encounter the big stores or the big chains. As French native, I recognized right away the chain Carrefour Express which provides some staples but is limited. The aisles are filled with mostly processed foods and do not have not very good local or native options. However, it is a solid option when you are missing a few basic items.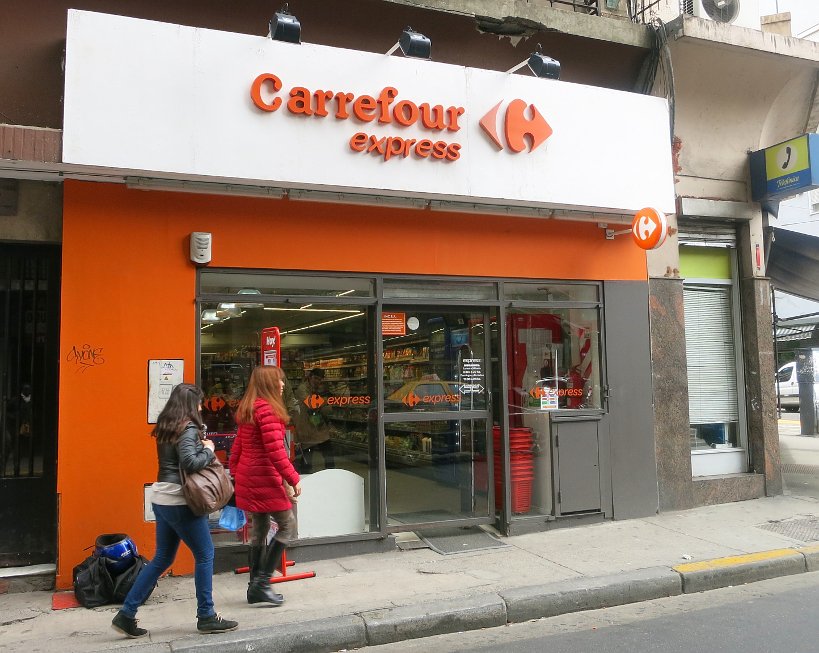 Then you have the local options like Coto, Disco and Jumbo. We found Disco (yes, strange name) having the best options for our daily needs, which revolve around milk, rice, yogurt, water and wine.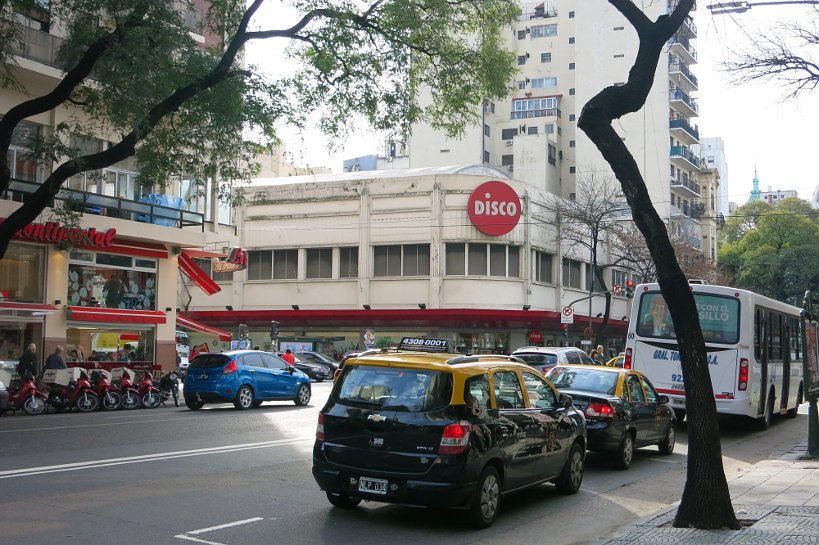 Finally, you will also find supermercado also referred as Chino as they are typically run by Chinese immigrants. They are similar to other supermarkets, though not having a very diverse offering. Nonetheless, they can be very helpful and convenient when needing a few basic ingredients.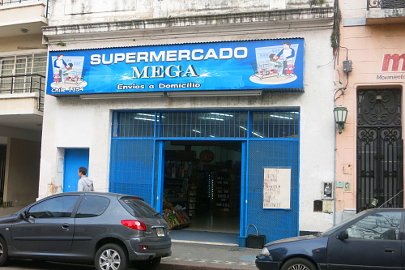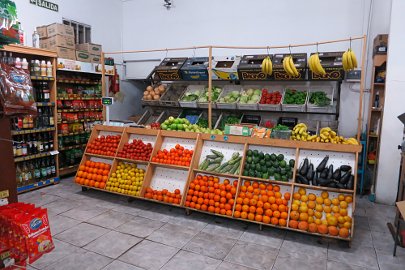 The Local Food Stores
We are amazed that Buenos Aires has so many local stores options. The main ones are the Verduleria which we spoke about in our previous post here. They offer great selections of seasonal vegetables and fruits at affordable prices. In the winter months we are finding lots of squash, round zucchini, pumpkin, broccoli, carrots and fresh fruits.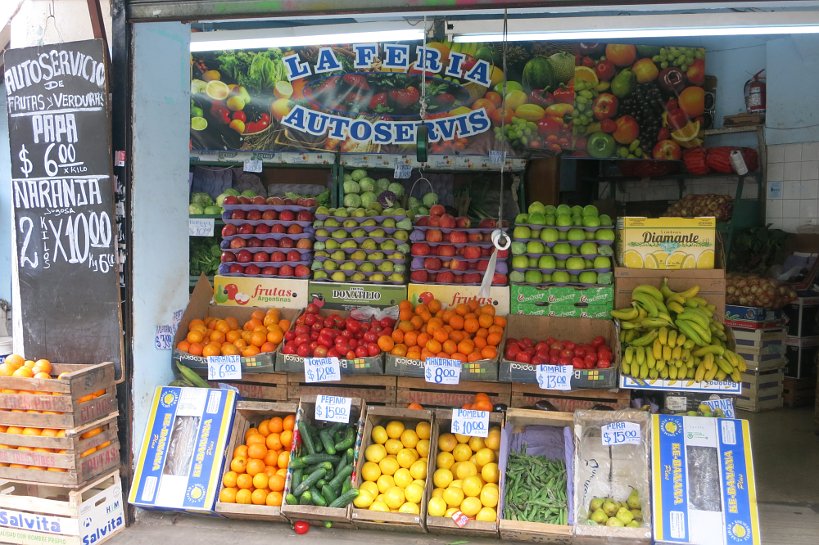 Often, the Verduleria's are combined with carnicerias, which are like butchers and where you can find different cuts of beef similar to the ones you can enjoy at a Parilla, (local steakhouse).You can also find carniceria's as stand alone store as well. The beef is generally the main meat displayed though you also find sausages as well as some poultry product.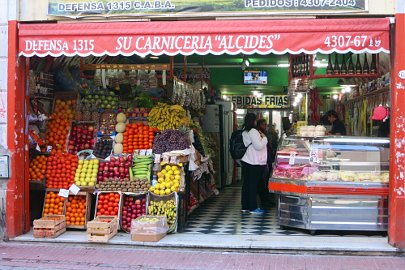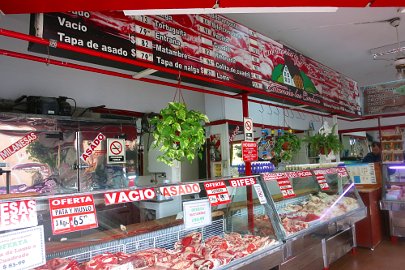 You will also find Panaderia's at every corner selling bread by the kilo. If you are an avid lover of sweets, you will find all sorts of facturas on display, where dulce de leche is used as a key ingredient. Many panaderia's also offer pre-packed meals to go that can satisfy a lunch at the office or a solo dinner at home.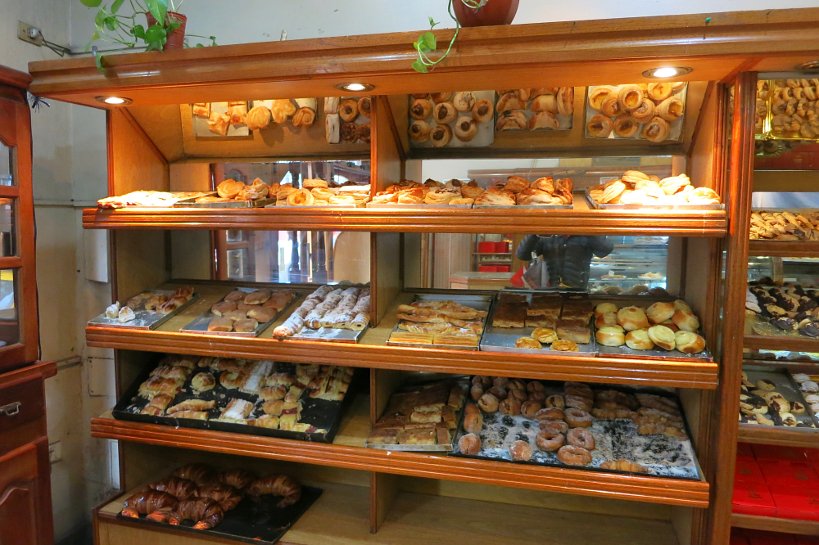 The Dietética
To satisfy your organic cravings or to find "out of the ordinary" products, you might want to venture into a dietética. Here, you will find great raw sugar, artisanal honey, spices and all sorts of different grains as well as dried fruits. They also carry vegetarian and gluten-free products.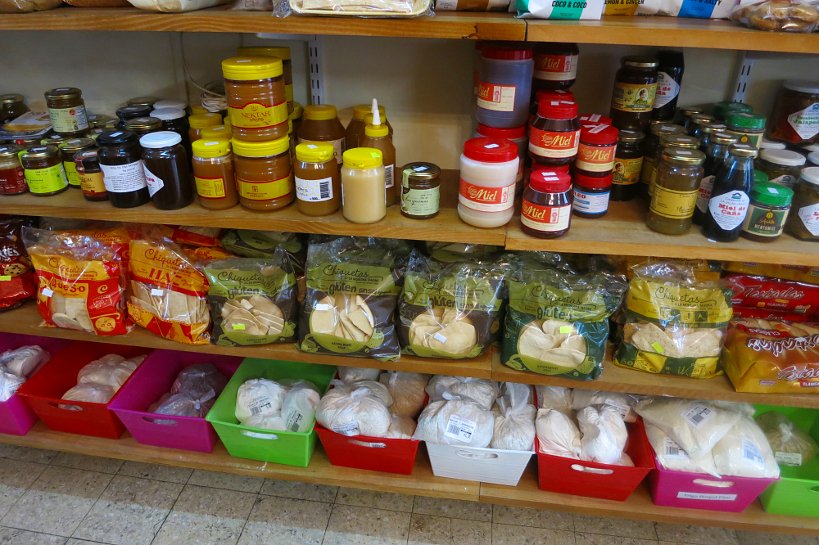 One thing that has been interesting to observe is that you can only find cow's milk in supermarkets and you need to go to the dietética for soy milk, and very rarely will you find almond milk.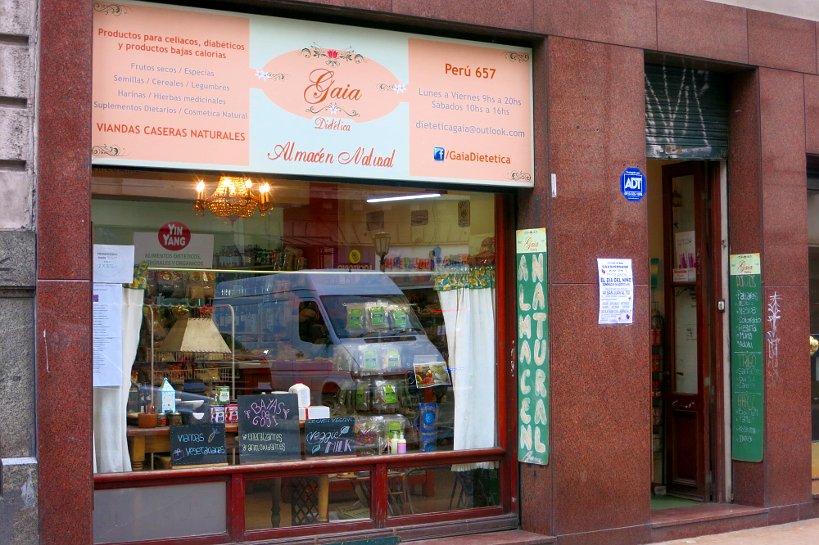 The Specialty Stores
One of the unique types of stores in Buenos Aires are the Pasta speciality stores. With a huge Italian influence, it is easy to find stores selling different sorts of fresh pastas. No need to buy dry pasta in the supermarkets. These are great stores to stop by when you are looking to prepare a simple meal or just a need a break from beef.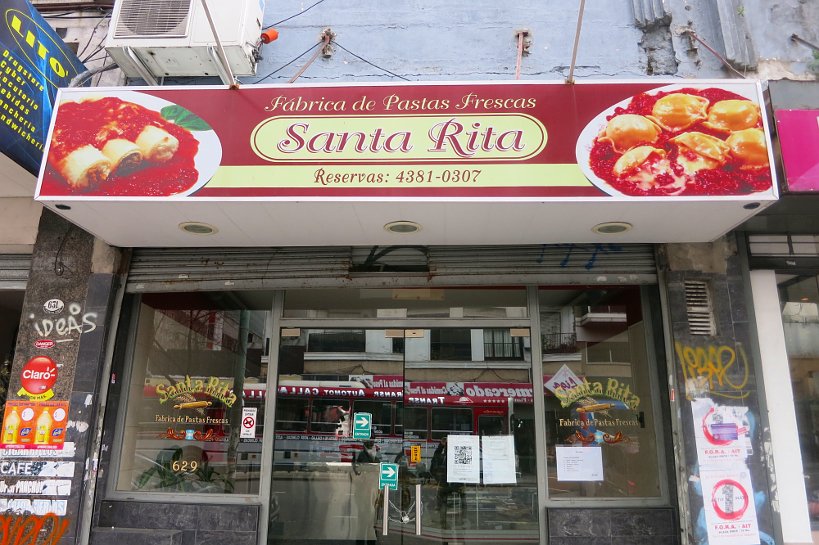 You will also find specialty stores that focus on cured meat as well as cheese stores. We were recommended one named Estancia San Francisco on the corner of Chile and Entre Rios. The choice of ham products including smoked ham and the variety of cheeses is quite amazing!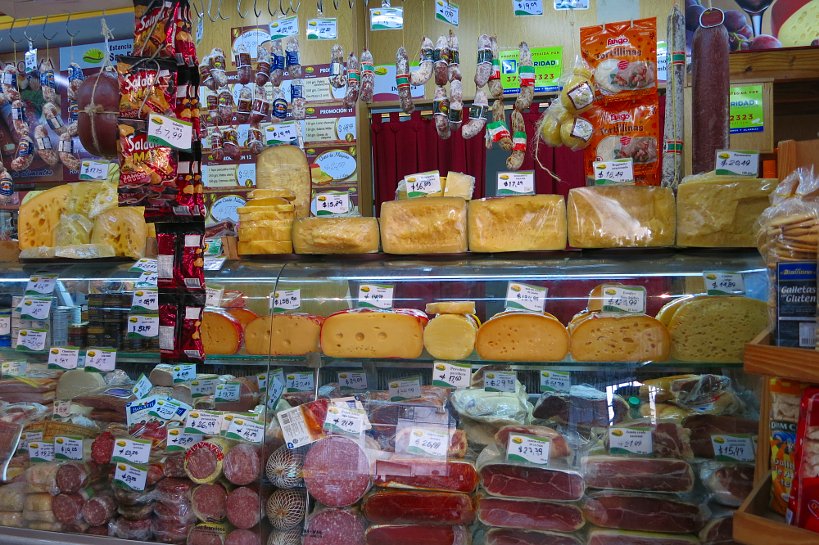 As expected Buenos Aires and Argentina is known for meat and as such, it is easy to find meat everywhere. But what about fish and seafood? Not so common at least here in Buenos Aires. There are a few options like the one we stumbled upon called Colucci, that presented really good options for fish and seafood. (Montevideo 270).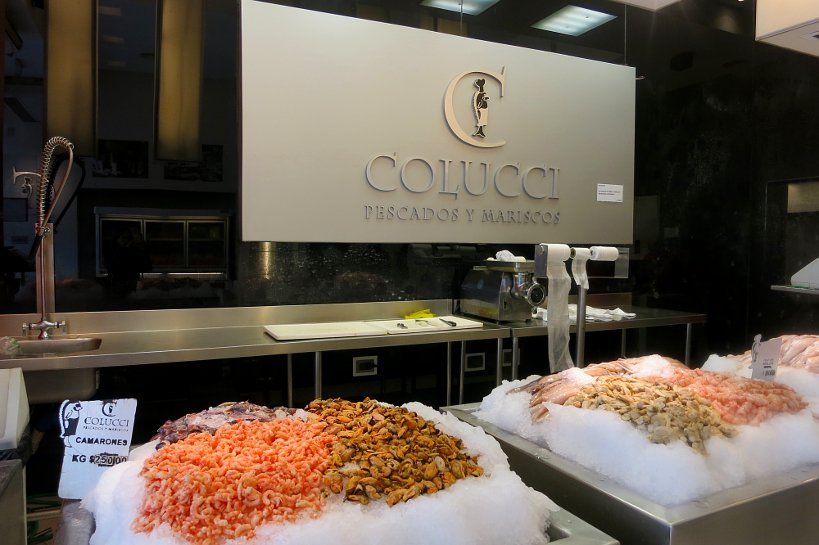 There are many options for food in Buenos Aires. Visit the large stores for your main shopping needs, but frequent the local stores for your fresh fruits, meats and produce. You may need to hit several stores to find what you are looking for, but that's part of the fun and experience in getting to know the people and culture. One thing is for sure, you will not be disappointed with selection of Buenos Aires food stores. You will be cooking like a porteno in no time!
Savor the adventure!
Claire is a culinary explorer who travels the world in search of the best local foods. She is always looking for her next culinary adventure to bring you the best bites while exploring new places.