Patagonia is home to Argentina's best meat such as lamb, wild game, deer, and wild rabbits. European immigrants who moved to Bariloche in the early 20th century brought their traditions, customs, and foods with them. Bariloche transformed itself into Little Switzerland based on its chocolate heritage, which you can read more about here.
Fondue and charcuterie using the Argentina wild meats of the region came into Bariloche through the immigrants.
The meat specialities in Bariloche include: Ciervo (Deer) and Jabali (Wild Boar) as well as Cordero Patagonico (Patagonian Lamb)
Cordero (Lamb)
After our first attempt at Cordero (lamb) in Patagonia, "nous sommes restez sur notre faim" as we say in French, which means "we were not fully satisfied". We decided to try Cordero again in Bariloche but this time at a Parilla (Argentina grill house)
We went to Alto El Fuego, a Parilla known to be one of the best in town. There we ordered the Cordero and the Trucha (trout) which we wrote about previously. The portions were very generous and we had more than enough for two.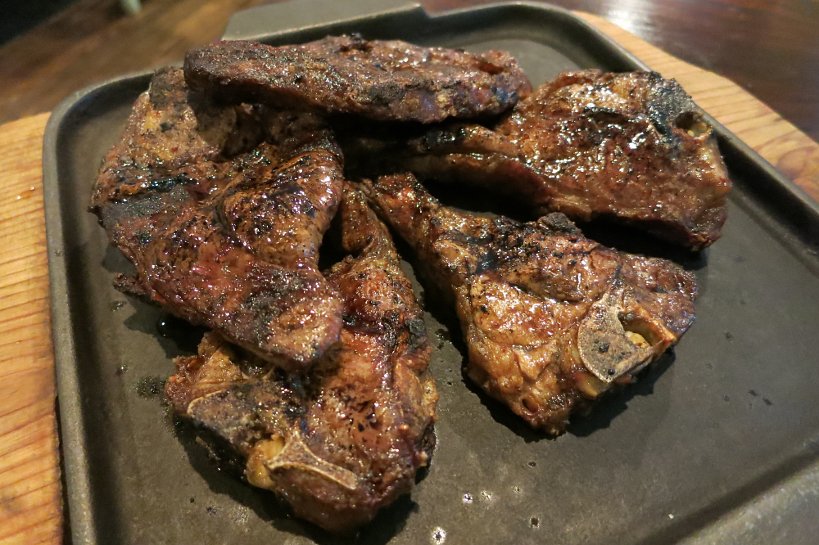 The cordero was good and very tasty. It was a much better experience than the one we had tried previously in El Calafate. While we enjoyed it very much, we found it a little tougher than lamb we have had either in the US or in France.
After we talked to the Chef, Matias Bollinger we learned that the best season for the lamb is during the Summer months starting in December until April. That might explain why we haven't had our best Patagonia lamb yet. Nevertheless, we would recommend having the lamb grilled and at Alto El Fuego. Just pay attention to the season and ask the very approachable chef what he recommends.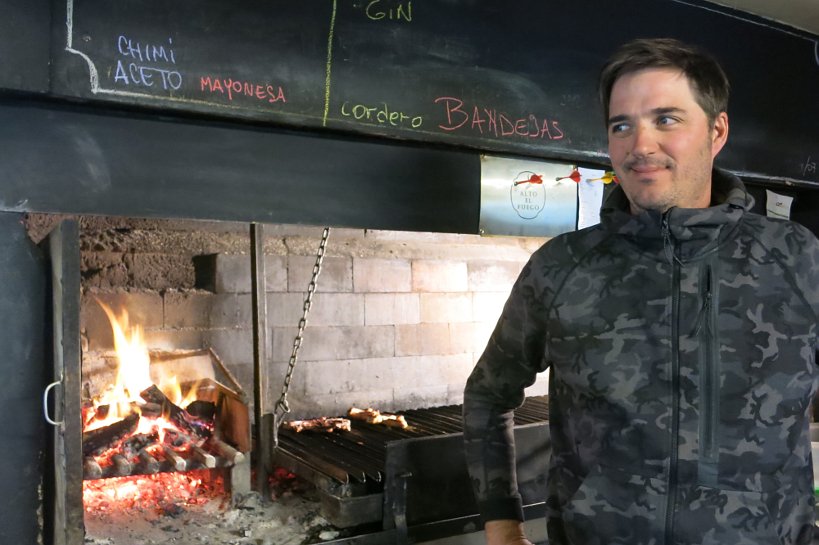 Lamb Empanadas
To finish on the lamb (cordero) experience, we went to Family Weiss restaurant which was proposing the Empanadas de codero (lamb empanadas) on their menu at a very reasonable prices. This was a nice surprise as many restaurants double or triple the prices of speciality empanadas.
Be Aware! When it was time to order, our waiter told us that there was no lamb empanadas. We were quite disappointed but decided nonetheless to go ahead and order the rest of our meal. Though, after few minutes and wanting to understand why there was no more lamb empanadas, we asked our waiter again and he then told us that they had 2 empanadas left! We were thrilled and it was just enough for us to try.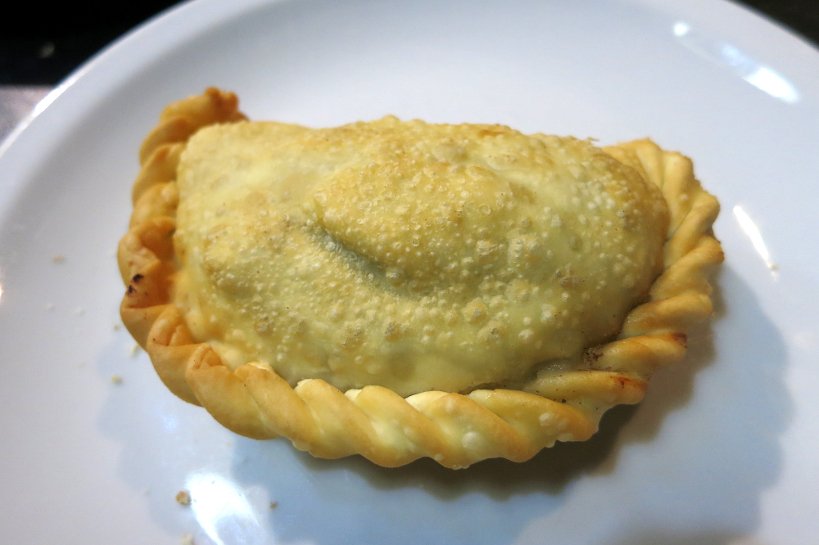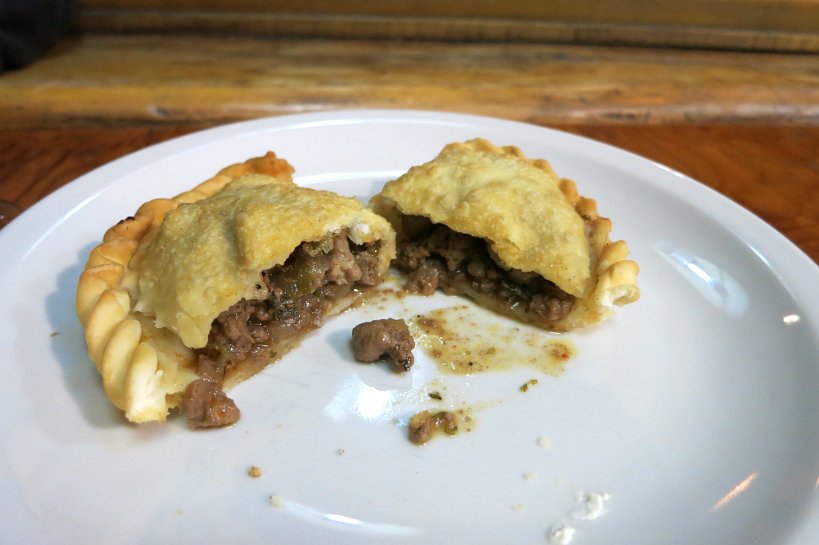 Unlike the saltenas empanadas which are baked (and we prefer), these empanadas were lightly fried. The cordero was very flavorful and a little spicy with a mixture of peppers and onions. Absolutely delicious, juicy and tasty. Some of the best empanadas we've had. We highly recommend trying out these little lamb empanadas.
The Argentina Wild Meat: Ciervo and Jabali
To be able to try out the Argentina wild meats and more specifically Ciervo (Deer) and Jabali (Wild Boar), we ordered at Familia Weiss Restaurant the Picada or sampler plate. Picada, is a wonderful Argentina tradition of having little finger foods, normally for sharing while entertaining. A picada can be an appetizer or a late night snack. In our case, we decided to order the Picada Estepa Patagonica and make a meal out of it, so that we could try the Argentina wild meat.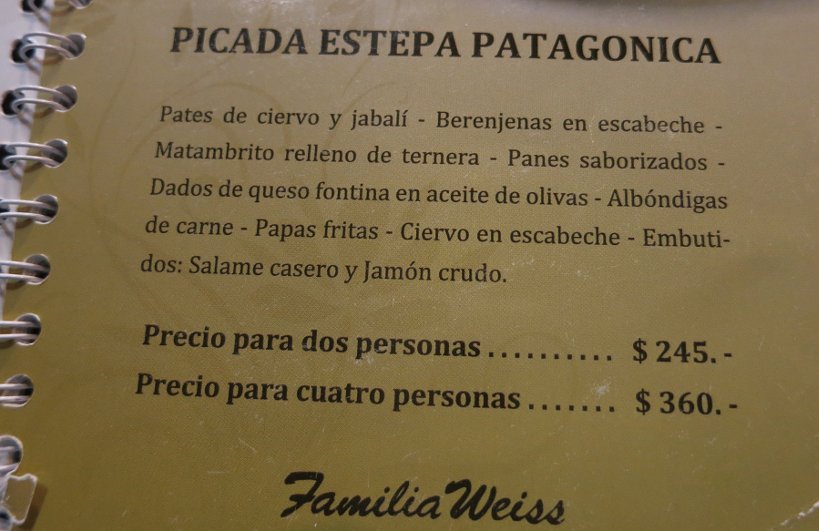 The Ciervo (Deer)
The ciervo was surprisingly served cold in little balls that looked like meatballs made of dark meat. At first sight, it honestly did not look very appetizing. As it was served cold, there was a layer of vinegar and preservatives surrounding each ball of ciervo.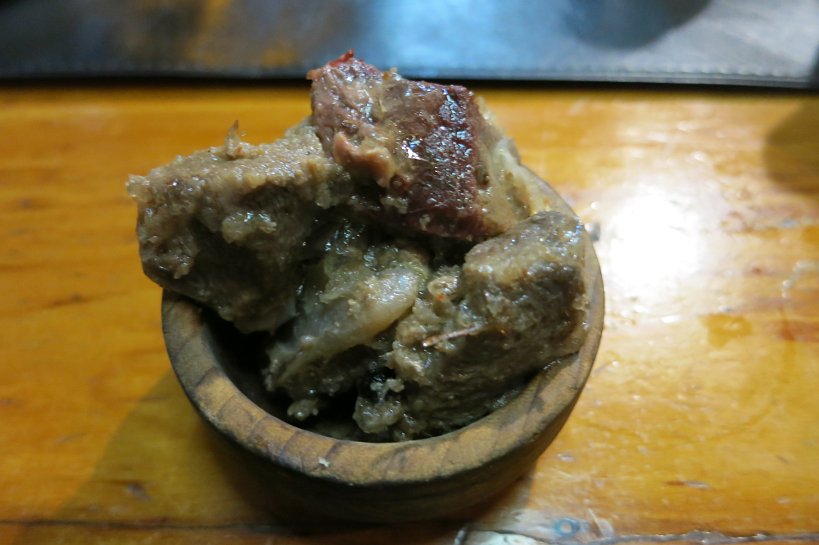 When we tasted the ciervo, it was as it looked. Not very tasty at all! We learned later on from Chef Matias Bollinger of Alto El Fuego, that the ciervo is typically cooked in a stew or goulash and never as slices of meat as it is too tough and not tender. We did not enjoy the ciervo cold and would recommend that you order it hot in a stew or goulash. It's worth the experience.
Not giving up on the ciervo, we tried it again. This time from a local rotisseria, El Rey del Pollo, where we had much better success. The ciervo was prepared as a marinade, referred to as escabeche de ciervo. We added it to a salad and it was delightful. Very well prepared with vinegar, onions, carrots and cloves. Much more tasty and much more tender!!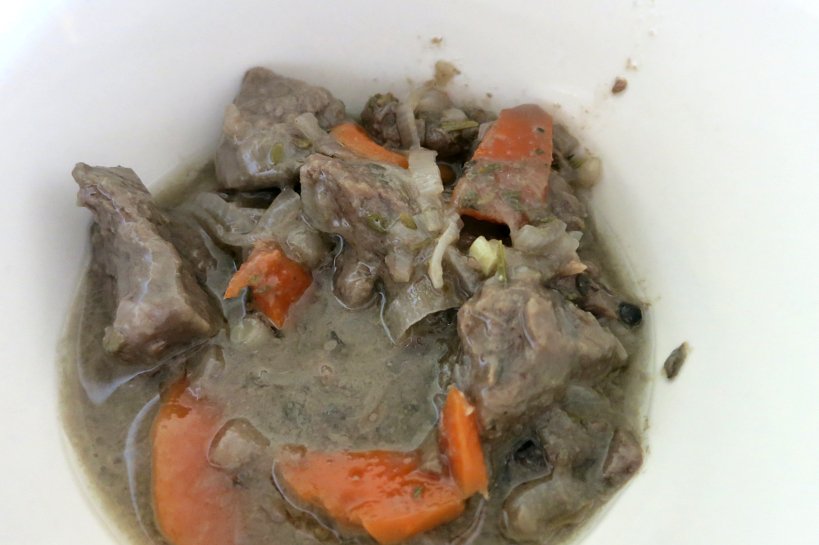 The Jabali (Wild Boar)
The first time I had wild boar (or sanglier in French) is when I was a student in Lyon, France. I distinctly remember the restaurant. It was in the old part of the city and I went there with my parents who came down for a visit one weekend. I chose the restaurant because of its unique speciality on wild meats. I can still remember the taste of it. It was served as a stew with thick tender cuts of meat and oh, so delicious.
My expectations were high for the Jabali, though I was curious to see what it would be served cold and Argentina style.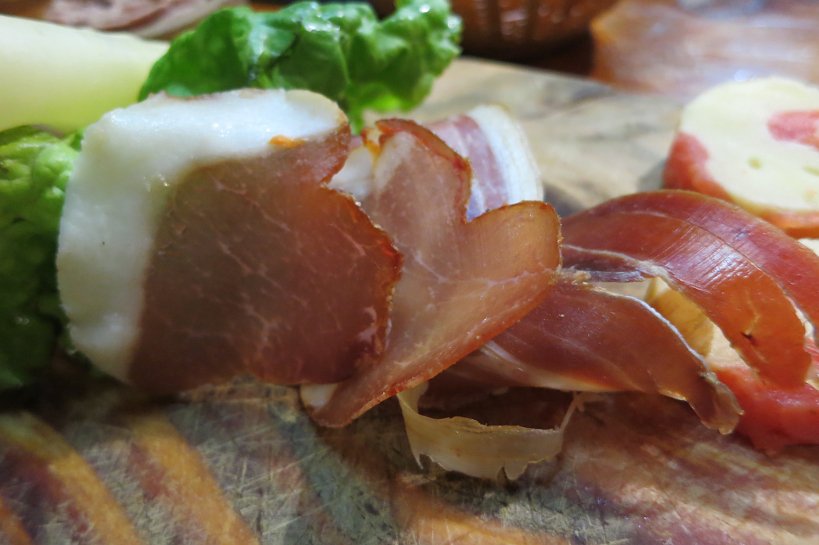 The Jabali was presented as thin slices of cured meat. This was surprising for the both of us, but at least it looked appetizing. We each cut up slices of the meat and were surprised by the taste. It was firm and with a deep, strong flavor. We both enjoyed it very much. These Argentina wild meats were delicious and really flavorful and absolutely worth trying out.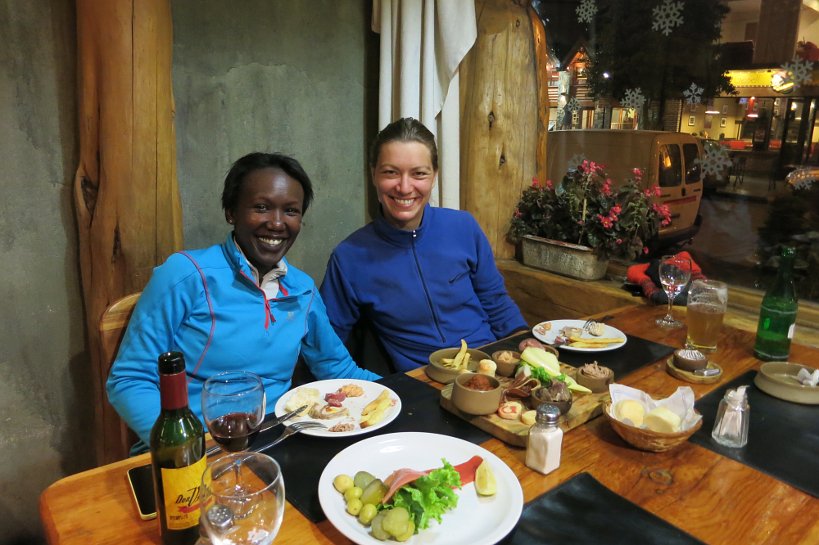 In Summary
Ciervo and Jabali have been part of the Bariloche local meat specialties since the last century. Cordero or lamb is native to the region and has always been the source of meat from the earliest indigenous Mapuche Indians. As with all the other specialties we have highlighted, it is worth trying out the Argentina wild meat and Patagonia lamb in Bariloche.
Though be cautious of the time of the year you will be in the region. Summer months are best for the famous Patagonia cordero (lamb), while the wild meats may be best in the winter season. Either way, you will get be able to enjoy them year round either as cured or smoked. No trip to Bariloche would be complete, without trying the Argentina wild meat.
Please tell us: Do you enjoy wild meats? What types of wild meats have you had?
Locations Mentioned
Alto El Fuego 20 de Febrero 451, Bariloche, Argentina.
Familia Weiss Valte O'connor 401Bariloche Argentina.
Rotiseria El Rey del Pollo 12 de Octubre 1591, Bariloche, Argentina.
Savor The Adventure!
Claire, ex-engineer, is a digital nomad and content creator at Authentic Food Quest. Since 2015, with her partner, Rosemary, they travel the world in search of the best local food experiences. Their mission is to help you enjoy the best local specialties on your travels or via recipes in your home kitchen. Favorite country for food: Vietnam. Favorite local dish: Hainanese Chicken Rice.  Favorite way to keep fit: Cycling. Claire is responsible for the website and the fun food & travel videos on Youtube. She is also co-author of Authentic Food Quest Argentina and Authentic Food Quest Peru, available on Amazon.