For the past four months (May – August), we have been house sitting in a nice and comfy apartment in Wellington, Florida. House sitting has become our new way of lodging since becoming digital nomads and starting our quest for authentic food.
Since our return to the U.S. from South America, we've had the chance to house sit in four different locations: Santa Cruz, Santa Monica, and Oakland in California, as well as Wellington in Florida.
This new way of lodging has proven to be a great way for us to focus on our business and our writing while getting a home for free. We pay no rent, no utilities and in the Florida case, we got a vehicle at our disposal.
Interested in learning more about how to become a house sitter? Read on!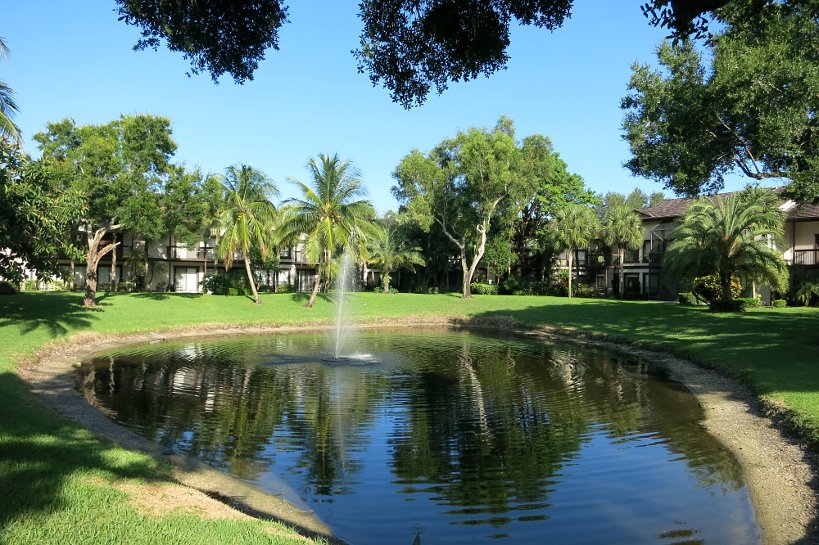 House Sitting Explained
Two questions we get asked frequently are "what is house sitting?" and "how do you find these places?"
House sitting is simply someone who occupies a home to provide security and maintenance while the owner is away. If the owners are away for extended amounts of time, house sitters give the "appearance" of the house being lived in and occupied. This works for the owners because burglars tend to avoid homes with activity.
In most cases, house sitting also includes pet sitting. In exchange for a free place to stay, the homeowner gets responsible individuals to care for and maintain their home, pets and whatever else they might need.
All four of the different house sitting opportunities we had involved pets. The three in California were cats and the one in Florida was an elderly Jack Russell Terrier.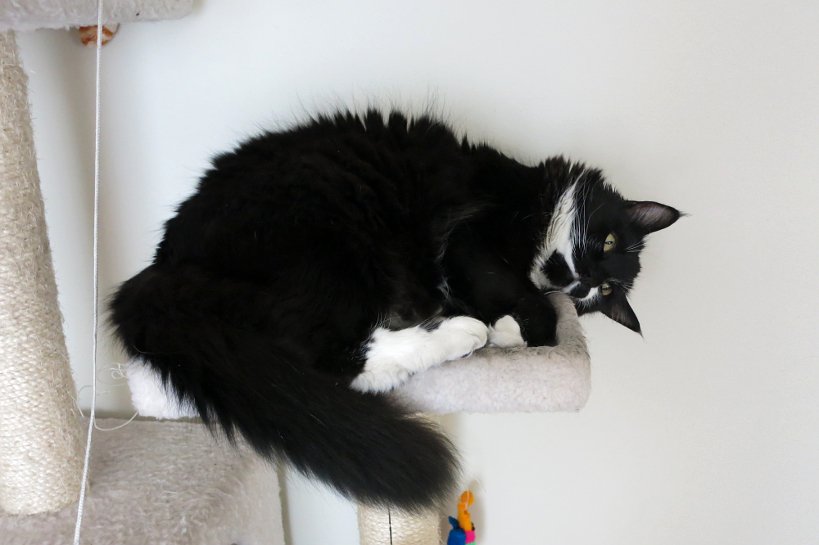 House Sitting is Not Just A "Free" Place, It's Work!
House sitting is not for everyone. It is not just about living rent-free, but of being of service to the homeowner's needs and any pet care responsibilities. Like any job, it needs to be taken seriously. Taking care of pets, gardening and general household maintenance are some of the basic duties.
In our case, all the cats we took care of needed medication as well as the basic feeding and litter box cleaning. All owners had specific feeding and cleaning routines they wanted us to follow. In addition, we watered the plants and picked up mail on a daily basis.
Stella, the Jack Russell Terrier in Florida needed the most care. This energetic 13-year-old dog is blind and diabetic. Care for Stella was more regimented and involved giving her insulin shots every morning and evening with meals. As a result of her diabetes, Stella also needed to go "out" frequently. This meant that every 3 to 4 hours we had to take Stella out. Consequently, we could never be gone from the house for too long.
If you think you can take on the job, then house sitting opens new possibilities to experience the joy of traveling.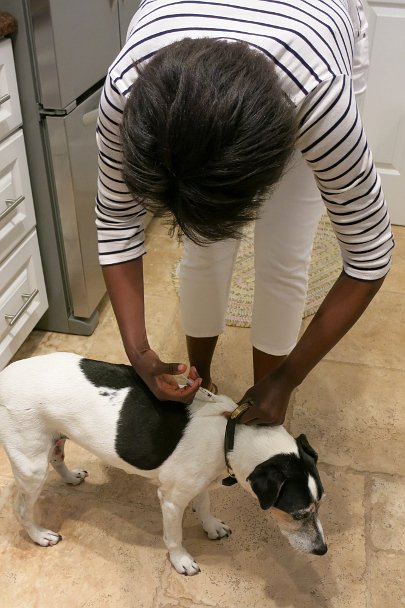 How To Become a House Sitter
The best way to get started at house sitting is to ask people you know. Your friends and relatives might need someone to take care of their homes and pets during their vacations.
Take the chance to "test the waters". In addition, you will also learn what is required for the home and pets, and importantly find out how you like it.
This is how we got started in house sitting. Before leaving for South America, we house sat for friends of friends outside of Chicago.  For eight days, we took care of four cats. We were a little nervous because one of the cats was very ill and needed constant medication. Fortunately, the homeowners provided detailed information on how to care for the cat. They also provided additional support and resources.
House sitting for people you know is also a great way to get references. This will help you build a stellar profile when you join house sitting platforms for broader opportunities.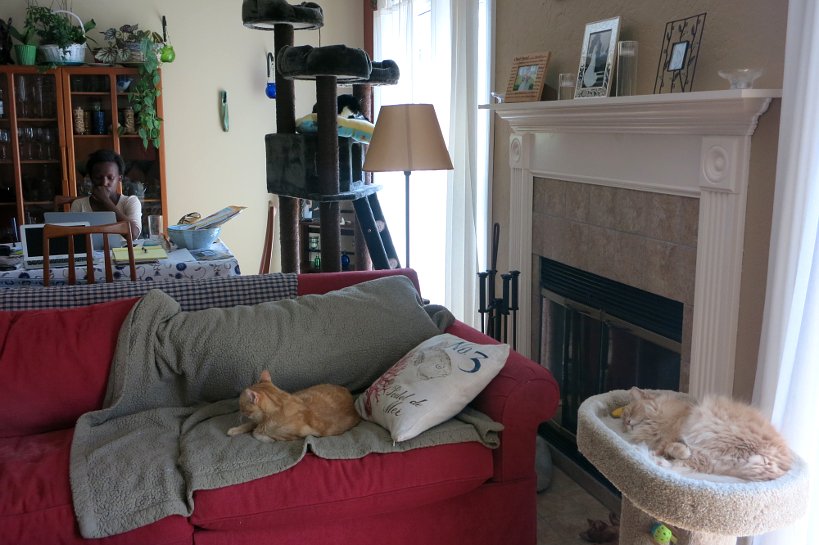 Getting Started: Join a House Sitting Website
To find house sits, you will need to join websites dedicated to house sitting. Through these websites homeowners connect with house sitters to take care of their pets and homes.
There are several house sitting websites. We use the following two popular platforms.
Trusted Housesitters – $119/year ($95 with our discount) –  Trusted Housesitters is a very popular platform that offers house sits all over the world. There are a lot of house sits and therefore a lot of competition as well! You can join Trusted Housesitters using our referral link above. If you join through our link you get 20% off your yearly membership and we get to enjoy two free months.
House Sitters America – $30 – House Sitters America is a platform that focuses solely on the U.S. We primarily need lodging when we are in the US which explains why we use this platform.
With house sitting becoming more mainstream, new platforms are being created. Here are a few others that we have not used but are widely recognized and could fit your needs.
Nomador – $89 –  Nomador provides two options to register. The free option allows you to create a profile and apply for only three house sitting applications. If you are serious about house sitting, you will need to upgrade to the full access. The limited option is a great way to get familiar with the platform and see if you like it. If you think you will need it for only a few months in the year, you can sign up for one-quarter saving on the membership fees ($35 per quarter). This platform has more house sits in Europe than other platforms.
Mind My House – $20 – Mind my House is one of the cheapest platform for house sitters. It doesn't have as many listings than the other platforms but it is a great way to get started.
House Carers – $50 – With House Carers, it is possible to view the house sitting listings without registering. However, if you are interested in any of the house sits, you will need to activate your membership. This platform offers many house sits in Australia, the U.S. and in Europe.
A Stellar Profile and Tips to Get Your First House Sit
The key to getting your first house sit is to create a top notch profile. Make sure to include references from previous house sits (the ones you did for your friends or relatives). Also, include references from work or previous landlord. Anything that shows you can take care of a home and pets and be a trusted carer, all go a long way.
Tip #1: Use Video
What has worked great for us is to include a video in our profile. It is a nice way to introduce oneself to the homeowner and not so many house sitters take the time to do it. We thought that by introducing ourselves and Authentic Food Quest, people could easily get to know us and what we do.
Tip #2: References
As you do more house-sits, don't forget to ask for the home owners for references. The more references you get (provided they are good), the more interesting your profile is to potential homeowners.
Tip #3: Be Timely
Then it is important to be amongst the first to respond to the applications. Make sure you sign up for the email alerts. Better yet, check the sites frequently to be among the first at scooping the house sits of your choice.
Tip #4: Be Friendly and Responsive
You want to be very responsive if the homeowner messages you with additional questions. Chances are they are emailing several potential candidates so your timely response will give you an edge. In our case, when we didn't hear back from homeowners, we would follow up. This is a great way to connect with the homeowners. In some cases, homeowners ended up choosing us simply because we followed up.
Additionally, the better you address the homeowner concerns the better your chances are for being selected. For us, mentioning our previous house sits and the care we took with the pets was a way to showcase our experience. This has worked wonders and has resulted in several house sits.
Once there is a fit and you agree on the terms of the house sit, you get to have free accommodation in exchange for taking care of the owners' home and pets wherever you travel!
Video of our project that we use in our house sitting profile
House Sit For Immersion Into Local Food Culture
As food lovers, what we have enjoyed most about house sitting is getting to know the local food scene.
For example, we discovered amazing Cuban cuisine when we were in Florida. Did you know South Florida has the largest community of Cuban-Americans in the U.S? We didn't know that and we were surprised to see the Cuban influence in the area.
Not surprisingly, Cuban food is one of the popular local specialties. We learned that several of the best Cuban restaurants were only a few miles away from us. We ate Cuban food at authentic restaurants where the staff did not even speak English. We shopped at local food stores that could have been in South America. We'll be writing more about the local food stores and Cuban food in future articles.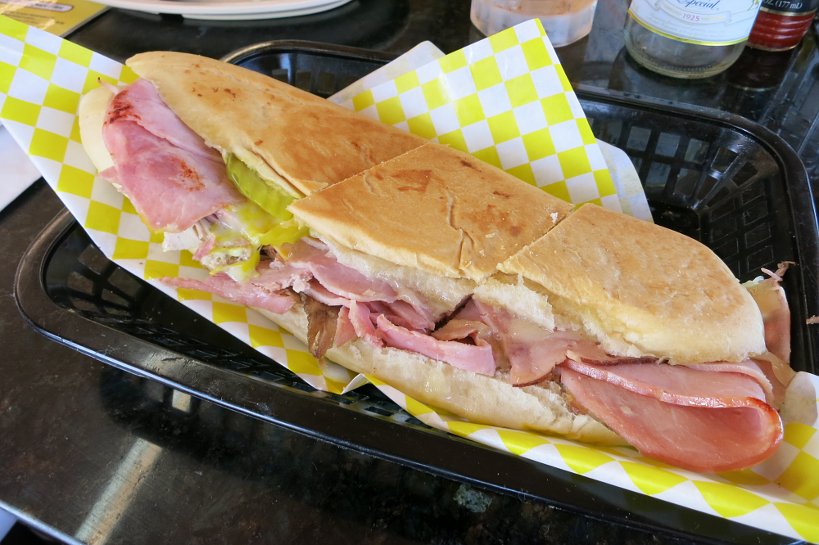 Resources to Make Your House Sitting Experience a Success
When you don't have much experience with house sitting, it is great to be able to get the support of experienced house sitters.
When we first started, we joined House Sitting World, a Facebook group created by Nat and Jodie who are professional house sitters. This is a great group to get support and ask questions. The community provides support and helps decipher home owners request that might be out of scope or even be scams.
If you find house sitting too daunting and you need help to get a good grasp on how to get your first house sit, then you might want to consider taking a course.
Nat and Jodie have created House sitting academy, an excellent course and community that offers many benefits.  In addition to their house sitting course, you get discounts for some of the house sitting platforms, access to the unique house sittings gigs, a private referral network, and bonuses on how to get cheap flights and more. Definitively worth checking out!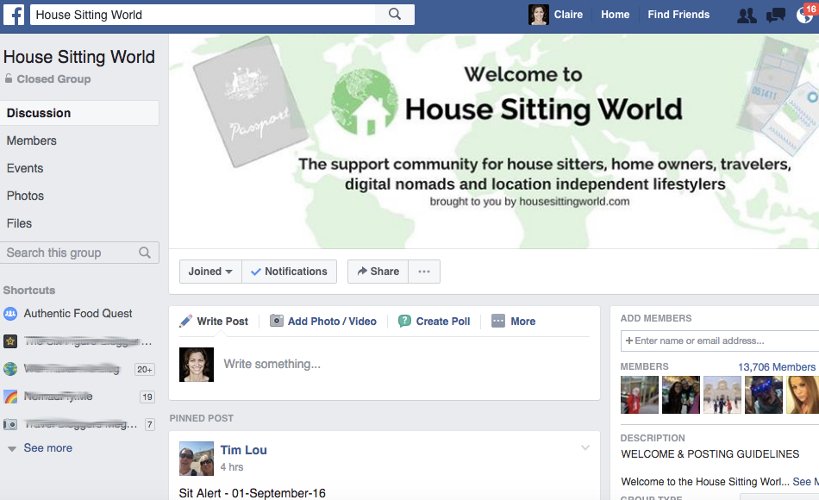 In Summary
We have found house sitting to be a great way to feel "at home away from home". This is important because working on the road as digital nomads can be challenging. When house sitting for extended periods of time, we have our space to work and "feel settled."
In addition, we also get the opportunity to create routines, such as consistently running as well as the ability to cook our own meals in a kitchen.
With our nomadic lifestyle, we cannot own pets. Though as house sitters, we get to enjoy the company of animals for a definite period of time!
And finally, house sitting has taken us to places we would otherwise not have visited. You can explore different  parts of the country or world, all for FREE!!!
Tempted to get your first house sit? Please let us know if you have any questions to help you get started.
Don't forget to sign up for our monthly newsletter here and get your free ebook on The 5 Best Ways to Find Authentic Food While Traveling.
Savor The Adventure!
Disclosure: please note that some of the links might be affiliate links. If you purchase products or services through our website link, we will get a small commission at no cost to you. We only recommend products and services that we use and that we believe will be useful to you. Thank you in advance for your support!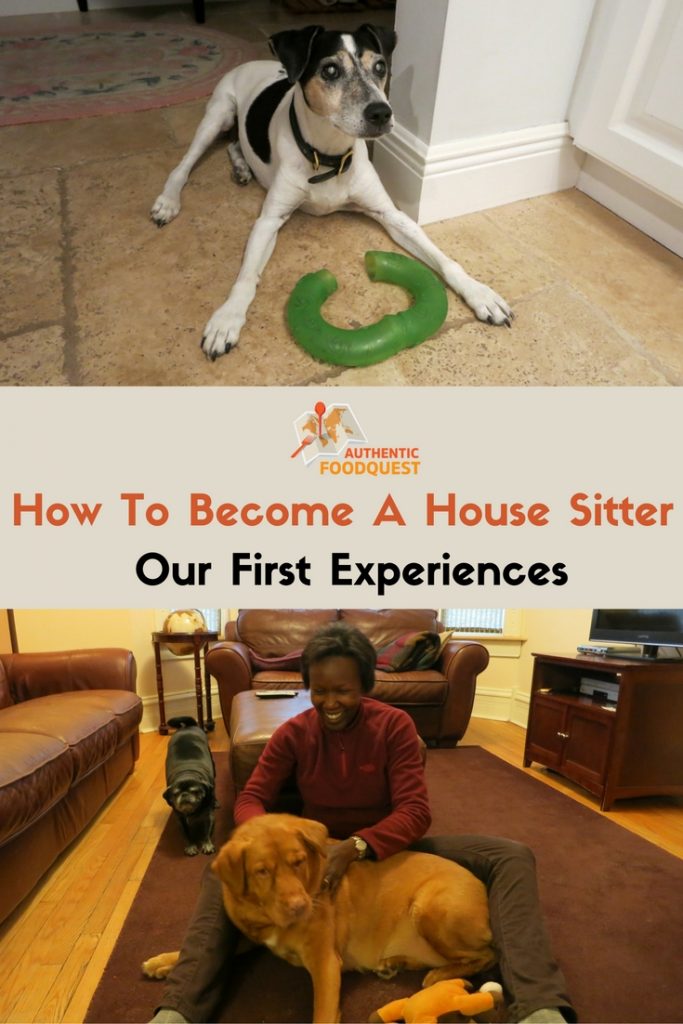 Claire, ex-engineer, is a digital nomad and content creator at Authentic Food Quest. Since 2015, with her partner, Rosemary, they travel the world in search of the best local food experiences. Their mission is to help you enjoy the best local specialties on your travels or via recipes in your home kitchen. Favorite country for food: Vietnam. Favorite local dish: Hainanese Chicken Rice.  Favorite way to keep fit: Cycling. Claire is responsible for the website and the fun food & travel videos on Youtube. She is also co-author of Authentic Food Quest Argentina and Authentic Food Quest Peru, available on Amazon.