There is one thing most people will agree on – travel is fun. There is the excitement, adventure, and relaxation that so many look forward to on their travels.
Though one thing that most people don't look forward to is the packing.
And, what if you travel for food? 
How do you pack for culinary travel?
At authentic food quest, our mission is to inspire people to travel through authentic food. This means we spend our time exploring new cultures through the lens of the authentic and traditional dishes of a place. At times, we may be ordering on the streets or eating unknown items at the market. As foodie travelers, we need to be prepared.
As we get ready to eat our way through Southeast Asia, here are a few must-have packing essentials for our culinary travels.

Safe Drinking Water On Your Asian Culinary Travel
One thing we heard over and over from other travelers, was to be weary of the quality of the drinking water in Southeast Asia. Wanting to stay safe and enjoy clean drinking water on our travels, we started looking for a solution.
That's when our friends at Immersion Travel introduced us to Grayl. If you are not familiar with them, Grayl makes ultra light purifier bottles that makes clean, purified drinking water from any water source in less than 15 seconds.
What we like about the Grayl bottles is that they are light, not fragile and doesn't need to be hooked up to batteries to work. Moreover, you can have clean water without the waste of buying bottles of water.
If you're looking for a water bottle for your travels, get 20% off a GRAYL water bottle when you use the code: AFQ – WATER.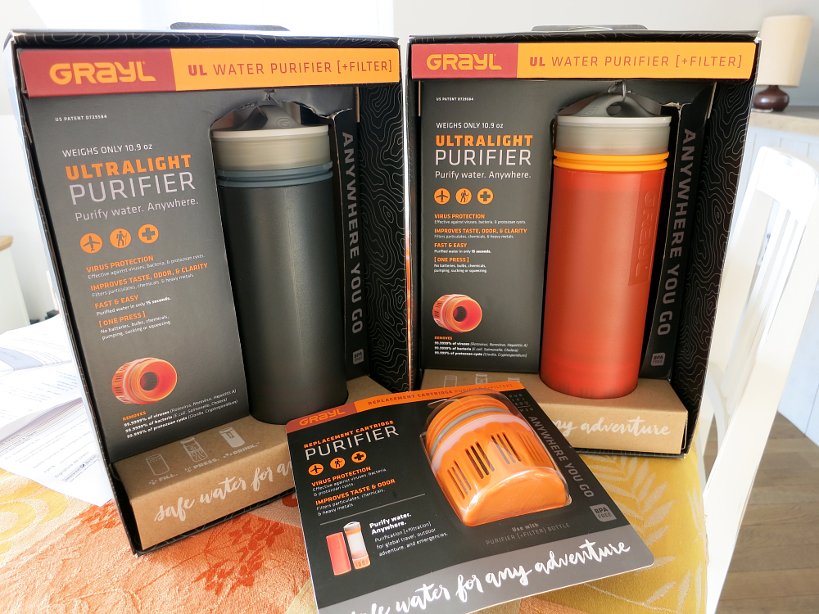 Personal Utensils – Spork
You know that germs are easily spread through food, but have you thought about the utensils used?
Not knowing where we will eat and the level of hygiene in Southeast Asia, our "sporks" will come in handy. We used our sporks on our food quest in South America and we expect they will play a big role in Southeast Asia.
For culinary travel, having your own spork or utensils is a packing essential.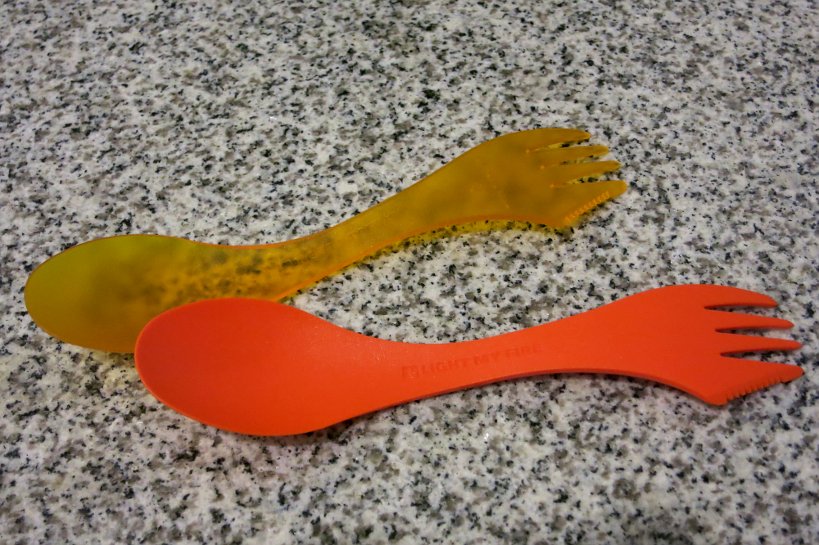 Eating Safe With Activated Charcoal
One of the biggest fears or concerns when traveling through food is getting sick or suffering from food poisoning.
Activated charcoal is one of the packing essentials that should be in any foodie travelers bag. These "magical pills" prevent chemicals from being absorbed into your system and they also prevent flatulence (gas) which can be extremely uncomfortable.
While in South America, we did have to take activated charcoal pills after eating on the streets a few times. We were lucky not to have suffered any food related illnesses, and these little pills accompany us everywhere.
For eating on the streets and in the markets in Southeast Asia, we are taking activated charcoal with us.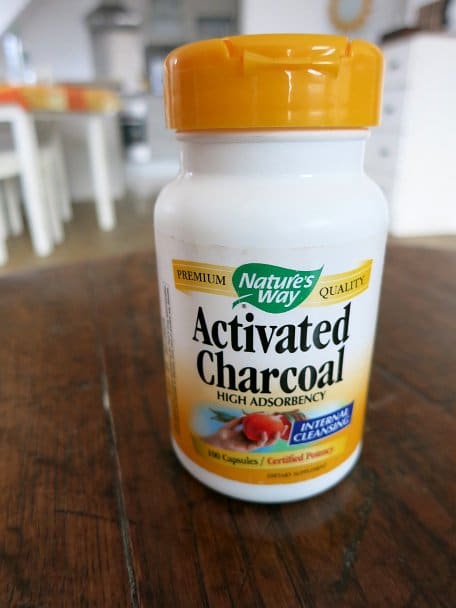 Packing Essentials with Pick-Pocket Proof Clothing
When you are traveling to regions where "cash"  is preferred over credit cards, how you carry your money become really important.
With Southeast Asia having tropical hot and humid climate, we were looking for creative ways carry and hide money. Bulky money bags are not only uncomfortable but quite ugly as well.
That's when we discovered Clever Travel Companion, whose range of clothes has secret zippered pockets that keep valuables safe and invisible to thieves.
With cleverly hidden pockets in underwear, tanktops, shirts and leggings, Clever Travel Companion are our packing essentials for Southeast Asia.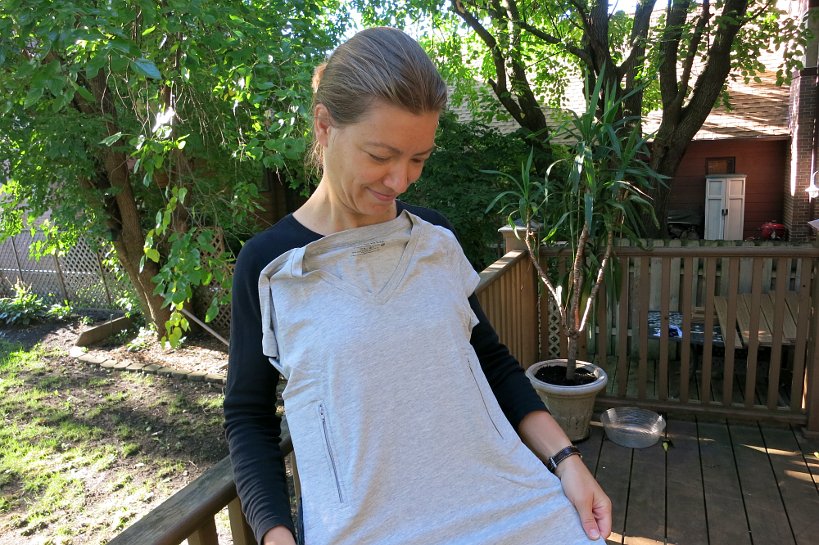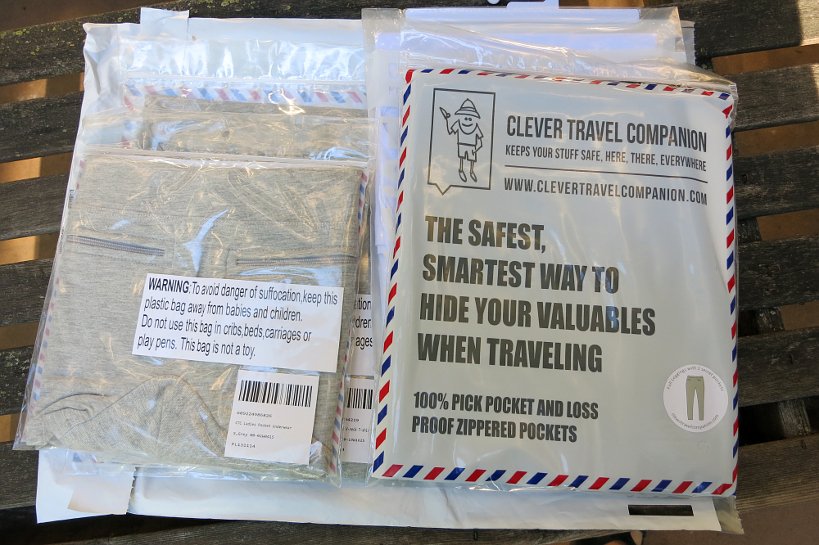 Internet Access On The Road
Going on a culinary adventure often means sharing pictures with friends and family of the foods you are eating on social media.
For us at authentic food quest, taking pictures and videos is how we capture content about the local and authentic dishes of a region.
But what happens when the internet connection is not good? How do you find reliable connection when you need to work on the road?
We heard about Tep Wireless from other digital nomads and were immediately intrigued. We had run into inconsistent internet connection in South America and are looking to avoid the issue in Southeast Asia.
Tep Wireless is a portable Wi-Fi that gives you wireless wherever you travel. It fits in your pocket and can connect up to 5 devices at the same time.
Between two laptop computers and two cell phones, we are looking forward to staying connected on our culinary travel through Southeast Asia.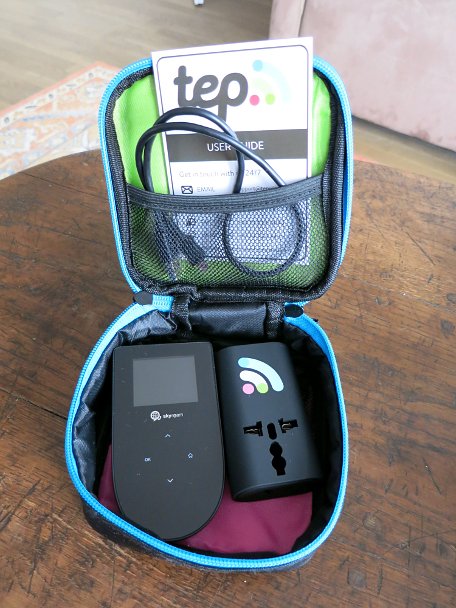 Packing Cubes: The Secret to Maximizing Space
Packing for 6 months is not an easy task. And then trying to fit everything in backpacks can be challenging.
Packing cubes are what we use to make everything fit. These handy little cubes make it easy to organize and maximize space. The best way to make the most out of the space is to roll up your clothes and stack them in together.  
These packing cubes came in handy on our quest in South America and they have helped maximize the space in our backpacks for Southeast Asia.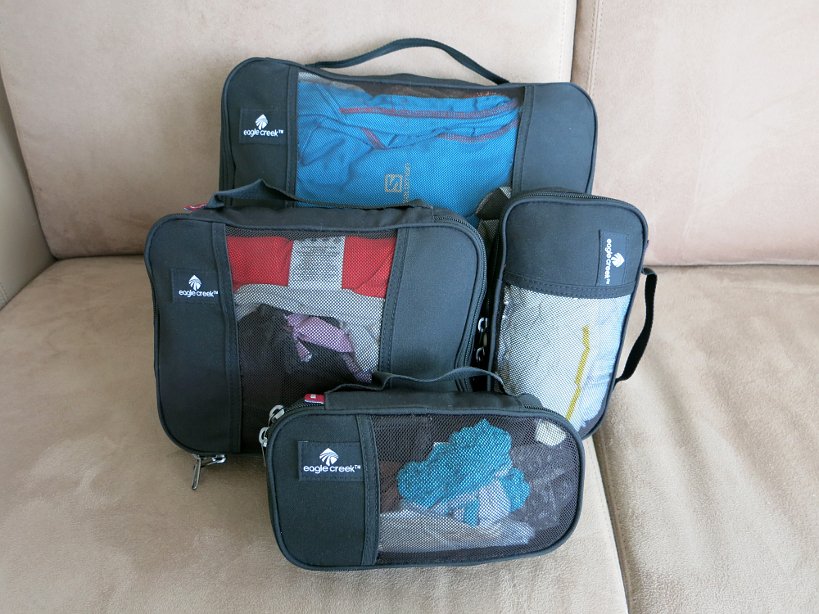 Backpacks to Keep Our Packing Essentials Together
In order to carry all our packing essentials for our culinary travel in Asia, we took the same backpacks we used on our South America food quest.
Rosemary has the Aura 65 by Osprey and Claire has the ACT Lite by Deuter.  Both backpacks are fitted to our body frames and they each have ample space.
However, for Southeast Asia we reduced our load and are now down to less than 15kgs each (or 30 pounds). We were inspired by Erin and Simon from Never Ending Voyage. Indeed, Erin's new book the ultimate guide to packing light has been quite helpful in helping us pack less. We are not like Erin and Simon who travel only with carry-on luggage, but we are getting close!
In addition to the backpacks, we each have two extra day backpacks of about 20 liters each which contain our personal items and electronics.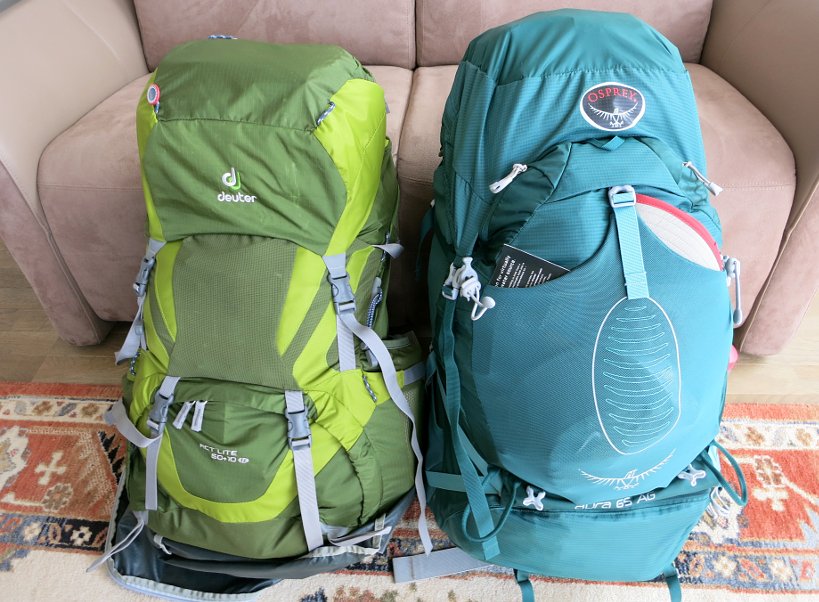 This is our list of packing essentials for culinary travel to Asia. Is there anything you would add? Please share in the comments below your favorite foodie travel items.
Disclosure: Please note that some of the links below might be Amazon or affiliate links. If you purchase products through our website link, we will get a small commission at no cost to you. We only recommend products that we use and that we believe will be useful to you. Thank you in advance for your support to help us continue our quest for authentic food!
Don't forget to sign up for our monthly newsletter here and get your free ebook on The 5 Best Ways to Find Authentic Food While Traveling.
Savor The Adventure!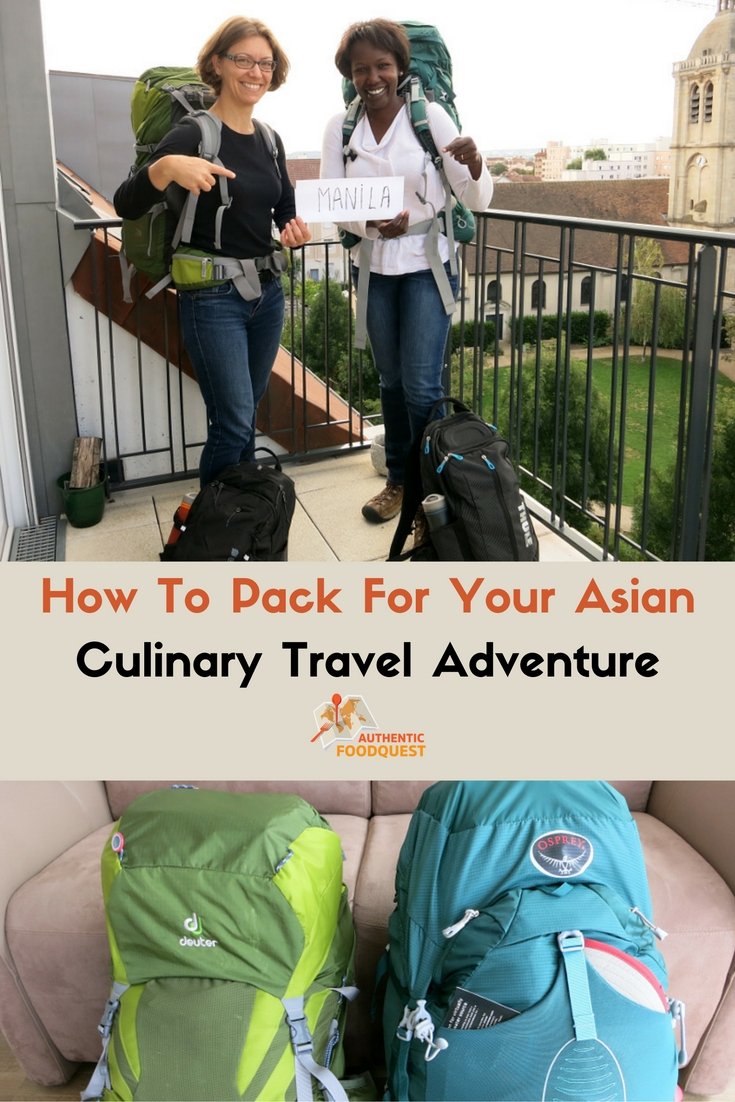 Rosemary, ex-marketing and advertising strategist, is a digital nomad and content creator at Authentic Food Quest. Since 2015, with her partner, Claire, they travel the world in search of the best local food experiences. Their mission is to help you enjoy the best local specialties on your travels or via recipes in your home kitchen. Favorite country for food: Peru. Favorite local dish: Bacalhau. Favorite way to keep fit: Running. Rosemary is the chief content writer and strategist on Authentic Food Quest. She is also co-author of Authentic Food Quest Argentina and Authentic Food Quest Peru, available on Amazon.