Want to know how we got featured in Peruvian Gastronomy magazine La Cueva de Dominguez? Do you want to know why the food in Peru is so special? What about what dishes you must try when your next visit to Peru?
We answer these questions, as well as the one key question we get asked often "how do you find out about the authentic specialities when you visit a new country or region?". In today's post Authentic Food Quest interviews Peruvian Gastronomy critic Cecila Portella Morote, to understand Peru's national cuisine.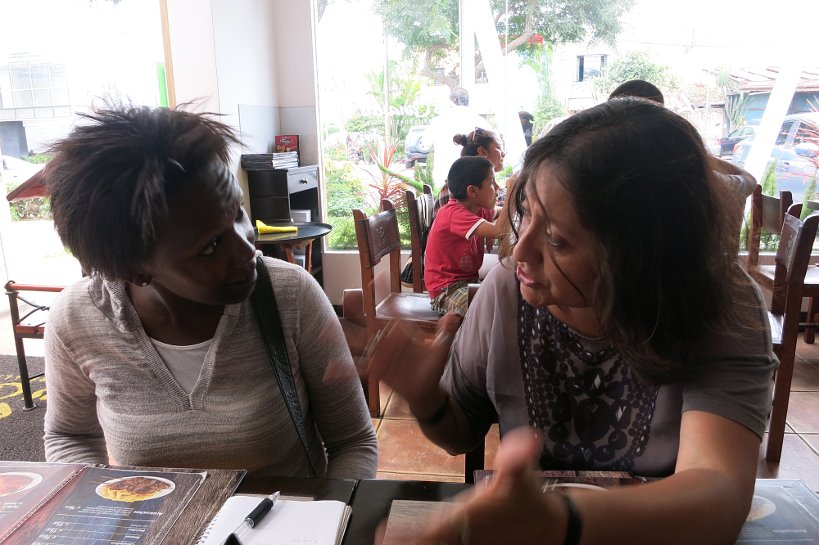 Our interview with Cecilia is an example of one of the ways we get to discover what the local and authentic specialities are. At Authentic Food Quest, we take a 4 step approach to discovering the local and authentic specialities.
1. Research ahead of time the food specialities in a country or region
2. Connect and meet with locals who proudly share with us their favorite authentic dishes
3. Observe based on visits to farmers markets and local stores
4. Interview local experts (producers, cooks, chefs, food critics, etc) to understand the local specialities and their significance
This article is about an interview with an expert in Peru covering step #4 of our approach.
Argentina Gastronomy Expert – Francis Mallmann
When we visited Argentina, we had the opportunity to meet with Top Chef, Francis Mallmann and learn about the asado and cooking with fire. In addition to learning about his unique approach to cooking with fire, he also shared his thoughts about Argentine cuisine. You may read more about our interview here.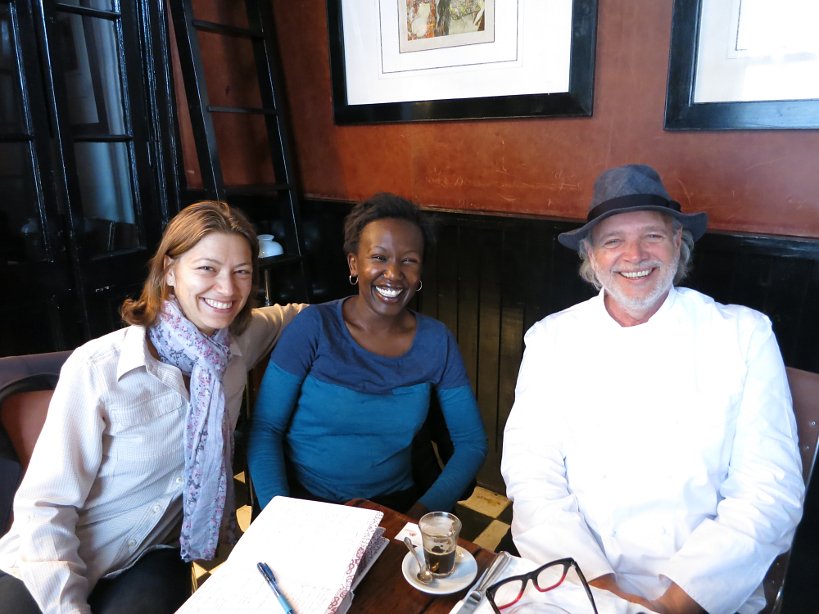 Chile Gastronomy Expert – Rodolfo Guzman
To understand Chilean cuisine and identify the emblematic dishes of Chile, we met with Rodolfo Guzman. Mr. Guzman is Chile's acclaimed chef who focuses on the use of local and native Chilean ingredients. In 2015, Mr. Guzmán's Boragó restaurant was named #2 in Latin America of the world's 50 best by San Pellegrino. The first time a Chilean chef has been included on the prestigious list. Also in 2015, Guzman was chosen as the winner of the Chef's Choice Award voted by his culinary peers. You may read more about meeting Rodolfo Guzman and Chilean cuisine here.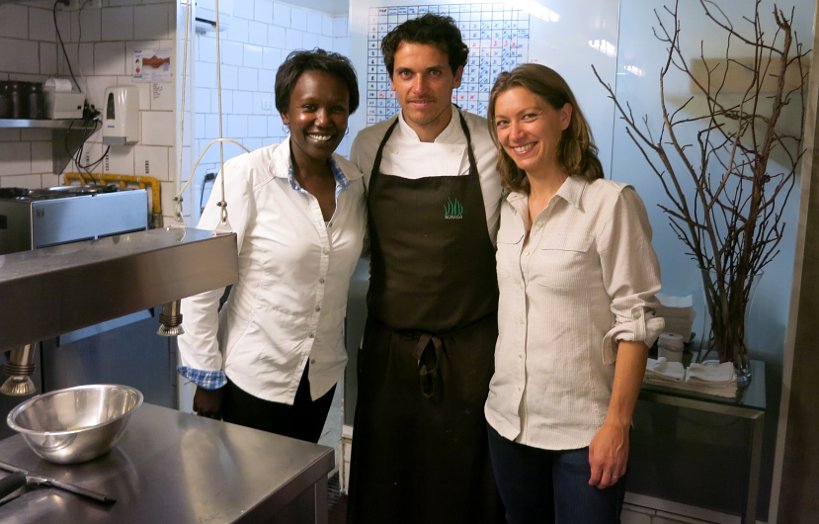 Peruvian Gastronomy Expert – Cecilia Portella Morote
Through friends, we were introduced to Peruvian Gastronomy food critic Cecilia Portella Morote. At the time we connected which was several weeks before getting to Peru, Cecilia was launching her gastronomy magazine and she invited us to contribute an article for the inaugural issue.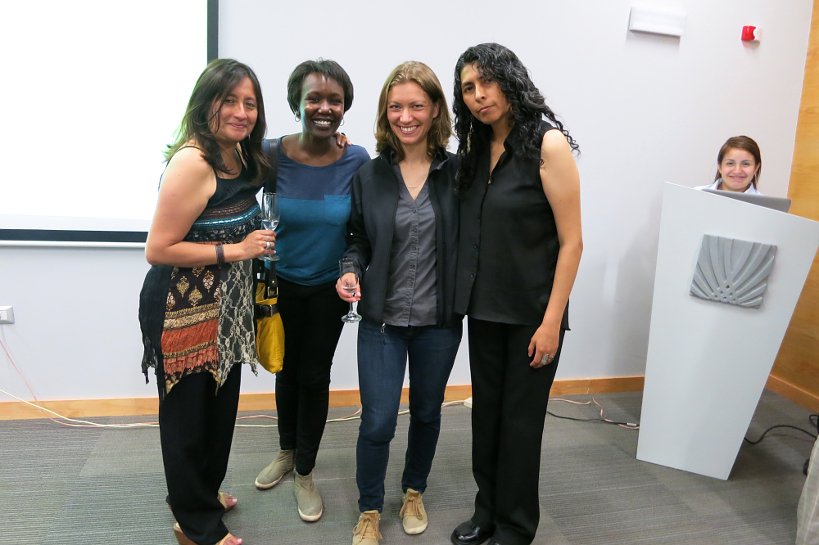 While in Lima, Cecilia and her friend Mae Rivera introduced us to Peruvian cuisine with a focus on the local and authentic specialities. Following, please find an edited version of our interview with Cecilia as she shares with us her love for Peruvian gastronomy. Also don't miss her recommendations on which dishes to try while in Peru.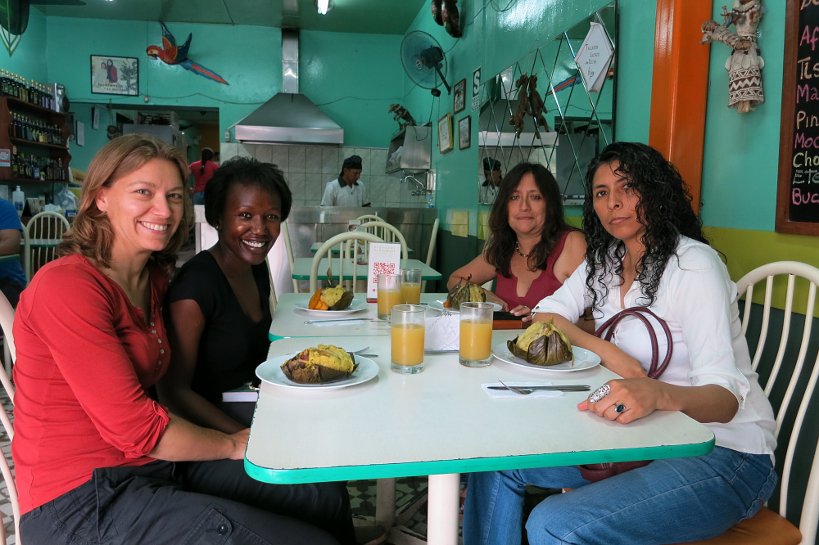 An Interview with Cecilia Portella Morote
AFQ: Could you please introduce yourself to our readers
Cecilia: I am a journalist with a background in press and audiovisual production with 25 years of experience. During my job in television I participated in shows related to Peru's culture and music and customs. I was already enamored with my country Peru, and especially Lima and this has alway been a topic of interest for me.
Years and experience, led me to diverse work-related destinations and in approximately 2006, I resumed writing and went full time into writing about Peru gastronomy. I read some books, but above all talked to well-known cooks, researchers and professionals in gastronomy and little by little the topic consumed me. Almost all my articles and chronicles were published for 3 years, first online at www.generaccion.com and then my name started getting out. I was invited to write for web publications, participated as a judge in gastronomic contests and became a frequent visitor to the Peruvian Gastronomy events.
AFQ: Why is Peru an important Gastronomy destination?
Cecilia: Peru is a very favored country in climate and microclimate, extensive land and also an ocean rich in marine species, which allow for the creation and constant renovation of menus.
Our culinary history dates back to the pre-Inca period. Remains have been found of the kitchen utensils used and techniques that would be perfected over time. The presence of herbs, chilis,potatoes and some grains, make us suppose that hearty soups or restorative soups were prepared, which would be the best vitamin to survive the cold and daily work. It is important to point out that since ancient times, the kitchen was always been linked to the customs of civilizations. For example, during the Inca times, the ceremonies, the payment to the land, the festivities, the social classes, all had gastronomic connotations.
We can't deny that the presence of foreigners throughout our history has influenced what we know today as fusion cuisine. First the Spaniards, then the Africans, the Chinese workers and finally the Italians. These early foreign immigrants arrived with products, customs and techniques, which enriched our already extensive cuisine.
AFQ: What do you like most about Peruvian Gastronomy?
Cecilia: There are two things that I particularly like. First that we develop an interest and pride in the richness of our people and land. In every town, every region, and every city, Peru cuisine has marked our history. Secondly, I like that my country Peru, is known, invited, award-winning and respected in the area of gastronomy.
AFQ: What are the top 3 dishes you recommend that all visitors or tourist to Peru should try?
Cecilia: Not everyone linked to Peruvian Gastronomy will agree, but for me my top 3 dishes are:
Lomo Saltado
The Lomo Saltado, is one of the dishes that brings together flavor, ingredients, fusion and cooking techniques. While it is true, it's not a native dish, it is a dish that I can recommend to foreigners, because its flavors are universal.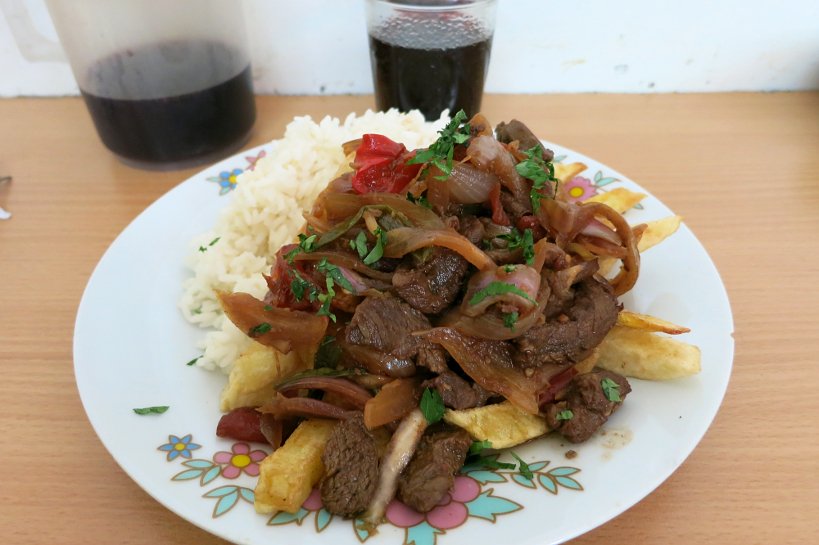 Meat diced in cubes, onion, tomato, strips of chili, sautéed, flavored and aromatized with soya sauce and vinegar. Also, a portion of white rice and conventional fries. There are several cooking techniques, various flavors, slight Chinese fusion and ways to enjoy Lomo Saltado. You may read in Spanish more about Lomo Saltado here.
Causa Limeña
The Causa is a dish with lots of tradition. I particularly like to recommend it to visitors, because it's a dish that has our star product: the potato, and it's also mixed with chili and lemon, which are very important to the Peruvian cuisine. And the stuffing, being tuna, chicken or any other, it's always delicious. Read more about this speciality here.
Pachamanca
The Pachamanca is an ancient Andean dish. It's flavors come from the center of the earth. Its cooking is a ceremony, a "payment to earth" and it is made in a big hole in the ground. There are several types of meats, marinated with Peruvian herbs, where the chincho, potatoes, lima beans, root vegetables, corn and humitas wrapped in corn leaves, covered in incandescent stones and cooked at high temperatures and for hours.
This dish is from the Peruvian Andes. It also goes by other names in the north of Argentina, Chile and Bolivia, with the addition of their own unique flavors. You may read more about this speciality here.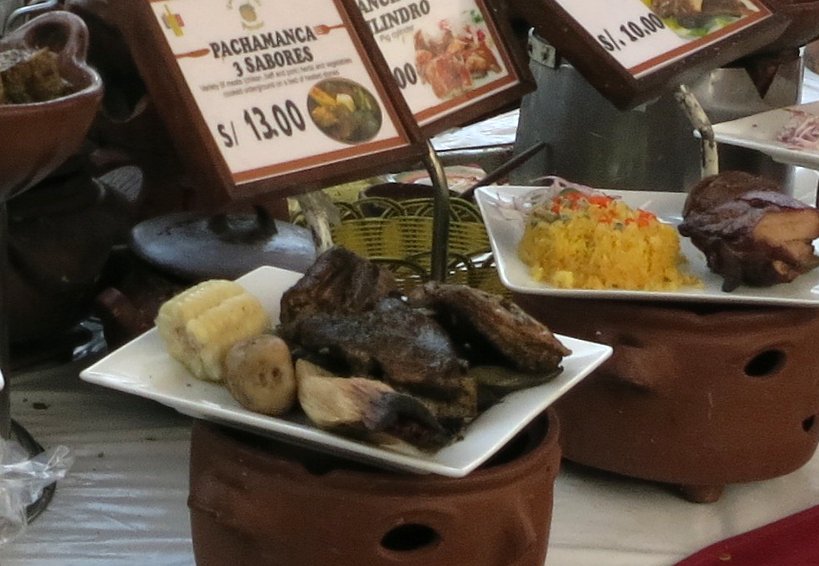 AFQ: Tell us about your new Peru Gastronomy magazine "La Cueva de Dominguez"
Cecilia: The magazine La Cueva de Dominguez, has the precedent of being born as a Peru Gastronomic blog in January of 2013. Initially we only published recipes, we suggested a Menu of the Day and placed news and events from around the world related to gastronomy. Mae Rivera, was in charge running the blog on a daily basis. As time went on and we started making our own gastronomic events, related to Peruvian Cuisine. These were celebrated in a party atmosphere, approximately every three months.
Over time, we thought it was necessary to relate Gastronomy with the culture of the people, Tourism and World Destinations, in order to make the product more attractive for both sponsors and consumers. This was obviously a bigger project and that's how the idea of producing a print magazine was born. One that has interesting visual information, its own articles and those of journalists and partners scattered around the world.
La Cueva de Domínguez, was launched on January 7th 2016, with the expectation to cross our borders and become a first hand reference and informative guide, for travel, trends and gastronomy lovers.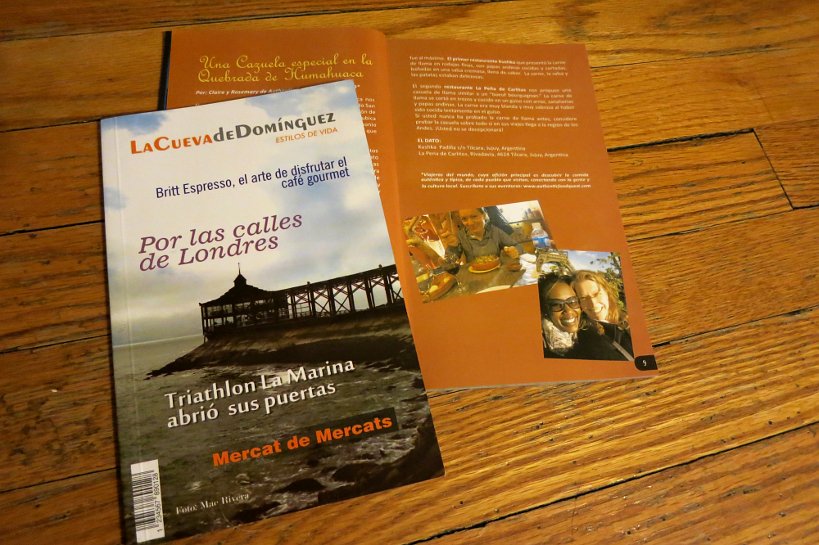 Curious by nature, Rosemary loves exploring new flavors and connecting with locals. She shares her insights and culinary finds from her travels to inspire people to connect local through food.