What are your best memories from your travels? Is it about the places you visited? Or the people you met?
Often times the reasons that we choose to visit a place are not always our most cherished memories. We would argue that the travel memories you end up cherishing the most are the ones when you connected with the locals. And, there is no better way to meet the locals than to stay with the locals.
On our quest for authentic food in South America, we chose to stay with locals as a way to understand the local food culture. Using Airbnb, we not only met wonderful people but gained much more than that.
We encourage you to stay with locals on your travels and here are 5 reasons why you want to stay with locals on your travels.

#1 Get The Best Food Tips
When you stay with locals, you have the chance to ask them about their local food joints and favorites restaurants. This is the best way to know where the locals eat.
When we were in Cusco, we had heard about the local food specialty Cuy (guinea pig). We were not familiar with this dish and had no idea where to have it or how to order it.
Fortunately, we were staying with Doris and her family at her home in Cusco. Her daughter told us about a local Cuyeria (local restaurant that specializes in Cuy) and to order the Cuy Chactado (fried guinea pig). It was a great experience, not only to eat there with the locals but also to getting there! By ourselves, we would have never guessed that this place was a restaurant!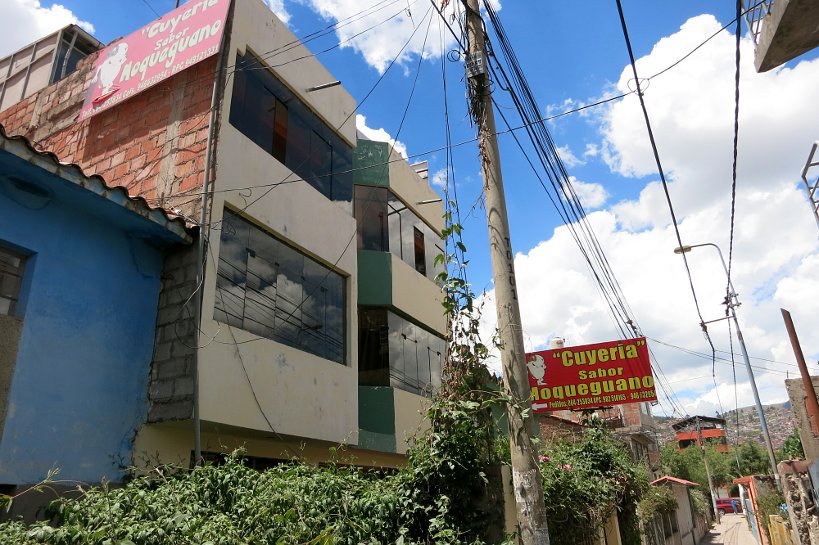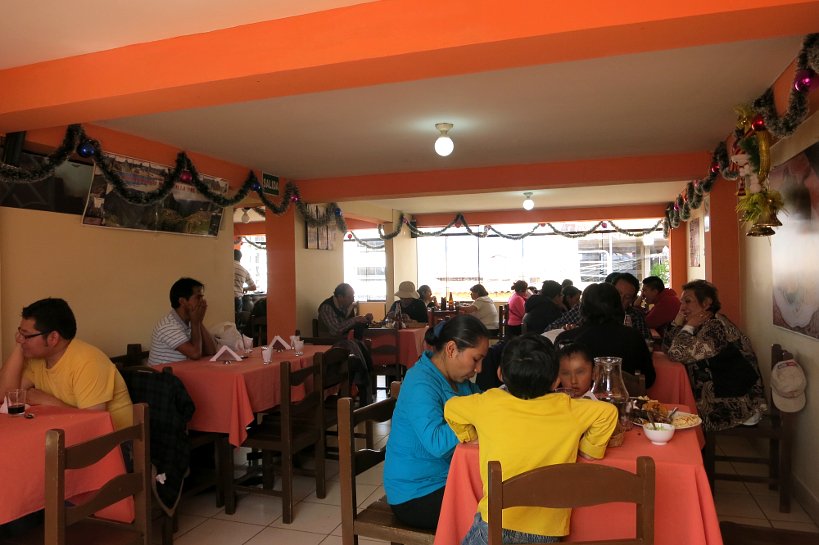 In addition to getting the local insights on local restaurants and food joints, you also get to find out which food stores and farmers markets to check out.
That's how we discovered Sabe de la Tierra in Argentina. It is an organic farmer's markets that is held in a small, working train station in the suburbs of Buenos Aires. We heard about it from San & Fer our Airbnb hosts from Buenos Aires. They told us about the unique aspects of this market and the delicious food prepared by the vendors on the spot. That was enough to convince us to take a local train about 55 minutes to San Fernando, a city on the North side of Buenos Aires.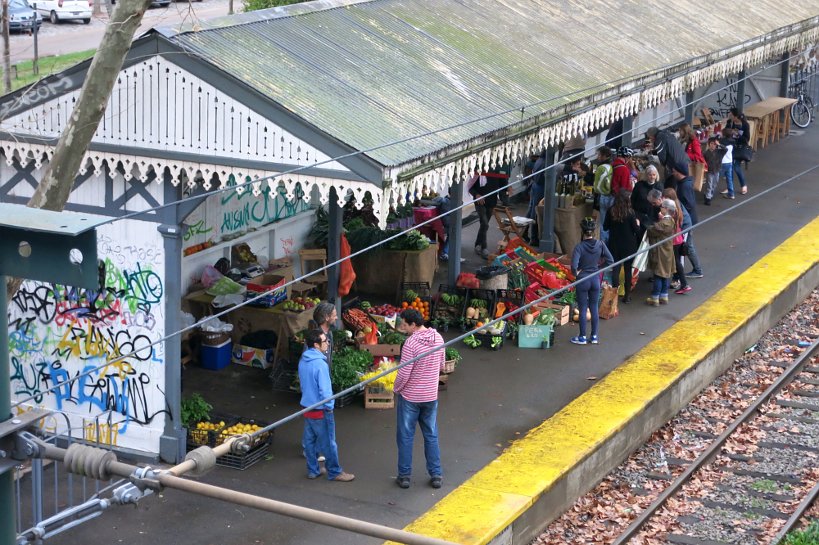 Having the possibility to pick the brain of the locals you are staying with is a great recipe for fond memories. You will know the best local joints and best food delicacies to treat yourself to!
#2 Have Access To A Kitchen
One of the best reason to stay with locals is to have access to a kitchen. After you learn where to shop for food and the local specialties not to miss out, there is one more thing you need a: kitchen!
By staying with locals, you get to use their kitchen. And what better way to taste the local food than cooking some of the foods you discovered at the farmers markets and food stores.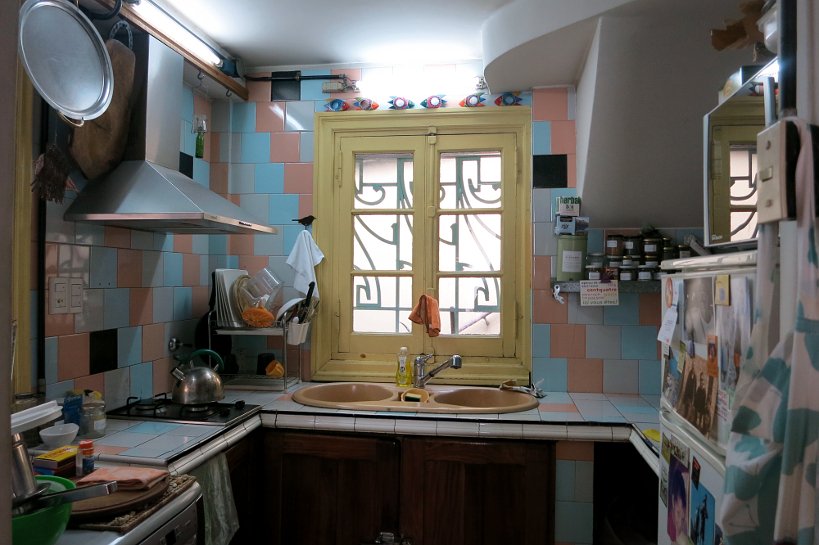 That's what we did on our quest to South America, and particularly in Argentina.
Pasta made the Argentine way is a unique Argentinian food delicacy. You will find many pasta stores in Argentina. From the locals, you will get the local tips on the best pasta stores in town.
We cooked ravioli pasta at our host's home and enjoyed one of the most delicious homemade pasta dinners in the comfort of our local apartment in Buenos Aires!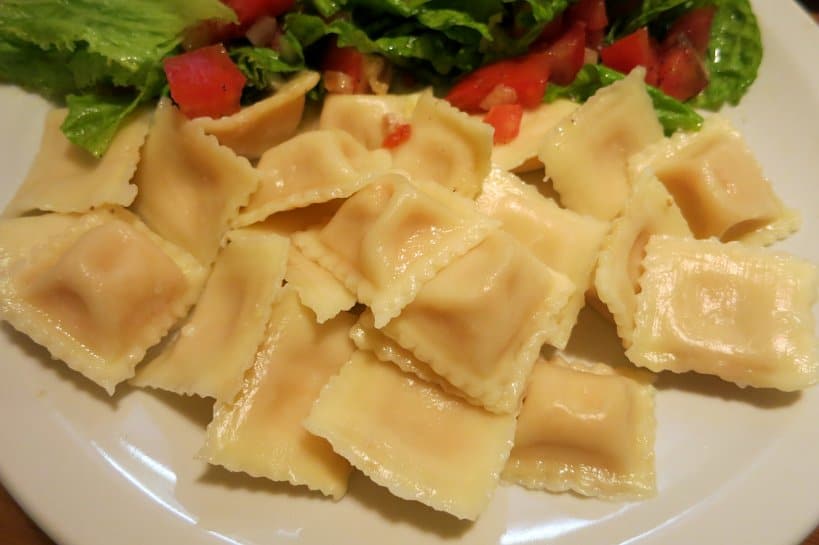 When you stay with locals, you can use their kitchen and treat yourself to delicious food delicacies!
#3 Share Meals Together
When you stay with locals on your travels, you have the chance to eat together to connect and exchange over food. The simple act of eating together is quite powerful and it helps build understanding and forge friendships.
Arroz con pollo verde
When we were on our authentic food quest in Lima, Peru, we stayed at an Airbnb with Patricia at her apartment in a local neighborhood called Lince.
Knowing our interest in authentic food, Patricia decided to make us her favorite childhood dish Arroz con pollo verde or rice with green chicken. The chicken is prepared with cilantro and that is what give is it the green color and unique taste.
We bonded over our different food cultures and had an amazing evening. One of the best parts about that experience is that Patricia wanted to and chose to make us one of her favorite Peruvian dishes.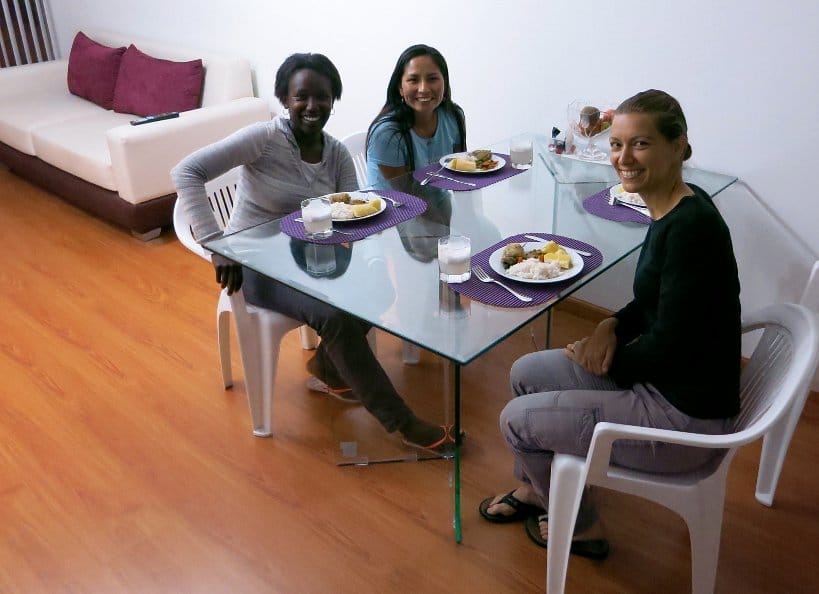 French Crêpes
In Buenos Aires, we shared a similar experience with our local hosts. After they prepared meals and introduced us to Argentine cuisine, we decided to cook dinner for them. We chose to make them traditional French food. This was wonderful opportunity to showcase and share our different cultures.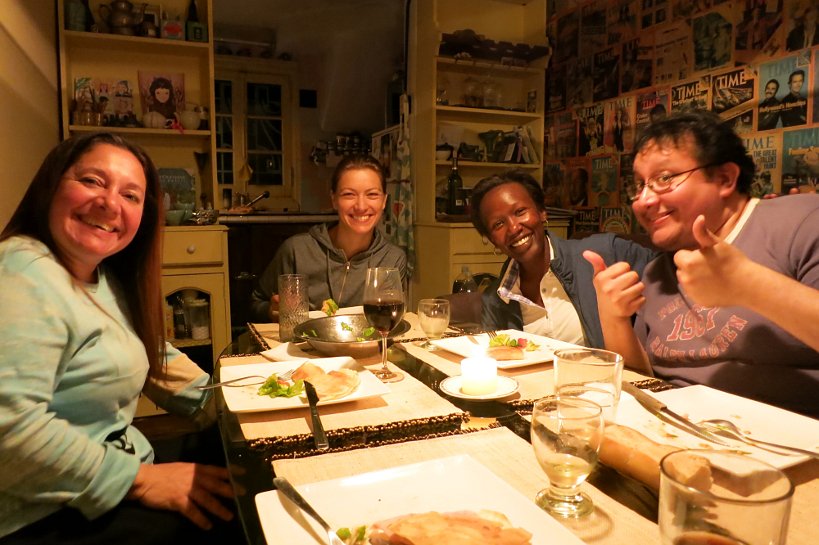 On your travels, make a point to stay with locals. When you do, share meals together for magical and memorable moments.
#4 Learn Local Recipes
The national drink of Peru is the Pisco Sour, and any trip to Peru would not be complete without trying it. While staying in Lima, with Patricia, she introduced us to her boyfriend Enrique.
How To Make Peruvian Pisco Sour
Enrique is a Pisco aficionado and was eager to teach us how to make an authentic Peruvian pisco sour. We learned that this delicious cocktail has only five ingredients. By knowing the local recipe, we could better appreciate this signature drink. This experience was made possible only by staying with locals.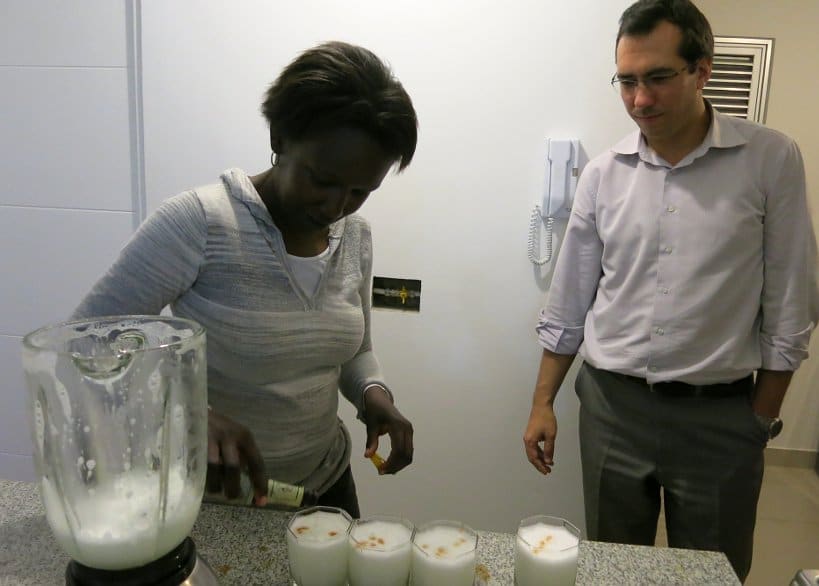 Homemade Alfajores
When we shared our first Asado in Argentina, we discovered some of the most authentic Argentinian desserts. Maria our host, baked wonderful homemade alfajores, the most iconic Argentinian desserts of all! We learned how simple it was to make alfajores and she shared with us her famous recipe.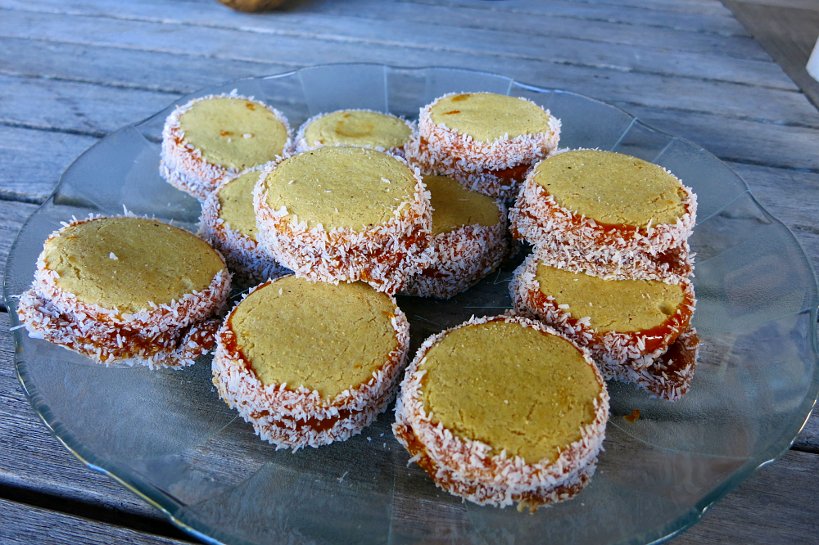 Learning recipes of the local dishes on your travels, is a great way to keep your travels memories alive when you come back home.
#5 Get The Inside Scoop On Local Events
When preparing for your travels, most of the times you don't have access to the local news and information of a city or town. You might know the broader news, but not the kind of information that you would read in the local or neighborhood newspapers. When you stay with locals, you get the inside scoop to the local events.
When we were in Argentina, we were eager to experience Tango in Buenos Aires. We didn't want a touristy dinner and show package, we wanted to go where the locals go. We happen to have been staying with porteños (locals from Buenos Aires) who love Tango.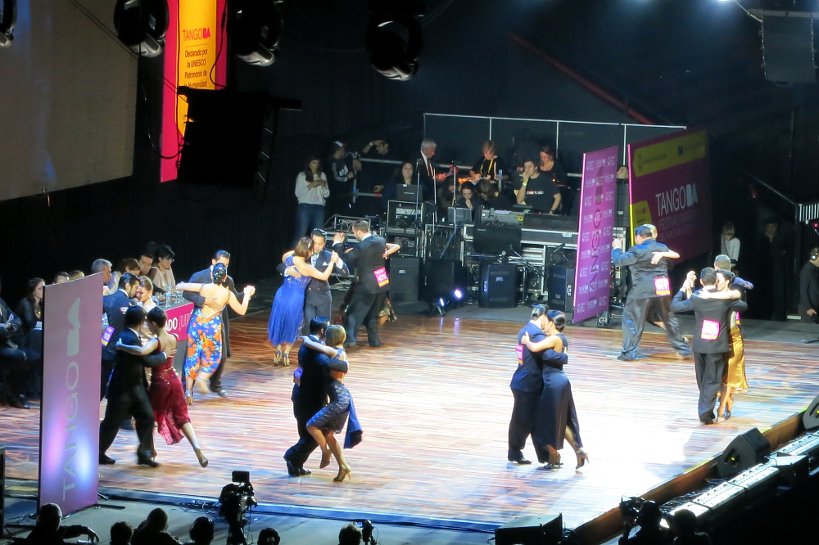 It was through them that we found out that the City of Buenos Aires was giving away FREE tickets to the finals of the Tango World Cup. We ended up getting tickets and watching the best Tango dancers from around the world.
What a phenomenal experience! We would never have known about the free tickets, had we not been staying with locals.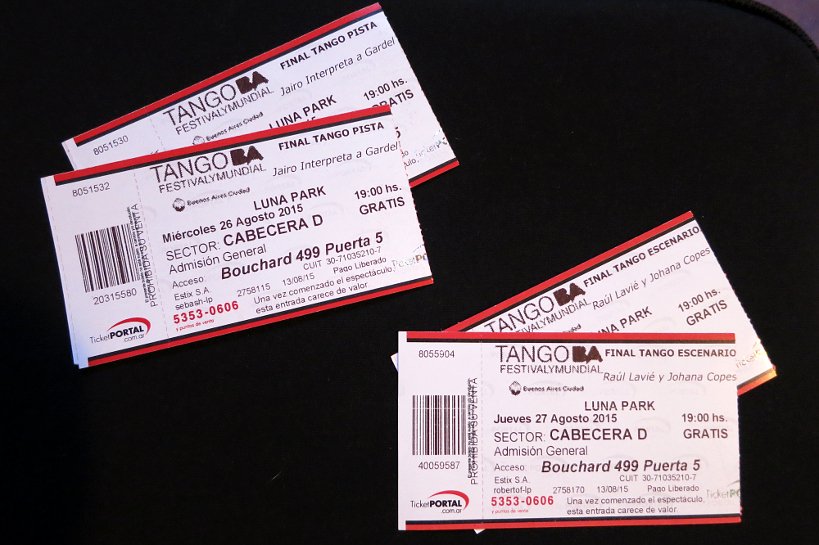 These opportunities presented themselves as we traveled to other parts of South America. It was the case in Talca, Chile where our host Rosita told us about the local festival. We got to discover the local foods and culture.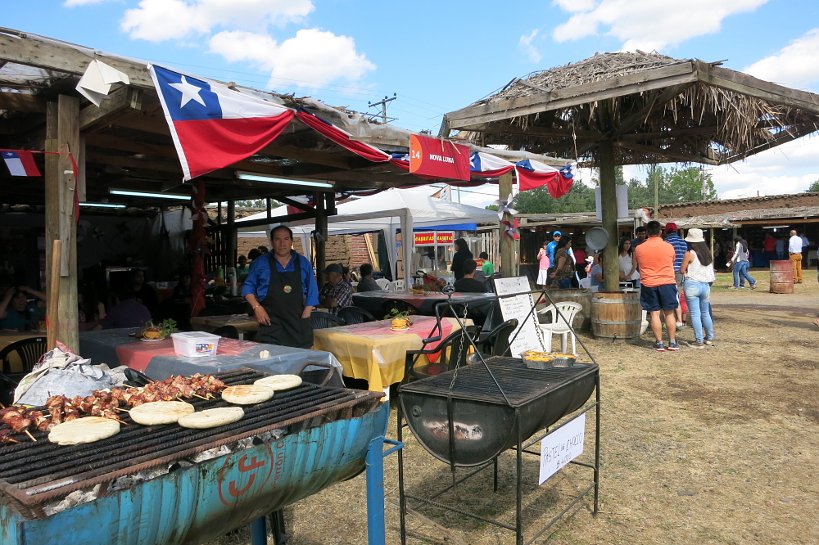 Be curious about what is happening at your travel destination. When you stay with locals you get the inside scoop on local events and festivals!
How To Stay With Locals Through Airbnb
Over the six-month stay in South America, we stayed with locals on 12 different occasions through Airbnb. Overall, we had a great connection with the people we met. We have made close friends and still keep in touch to this day.
Through the Airbnb platform, we were able to choose to stay with locals who had private rooms. This allowed us to have our own space and a place to work while staying in their homes.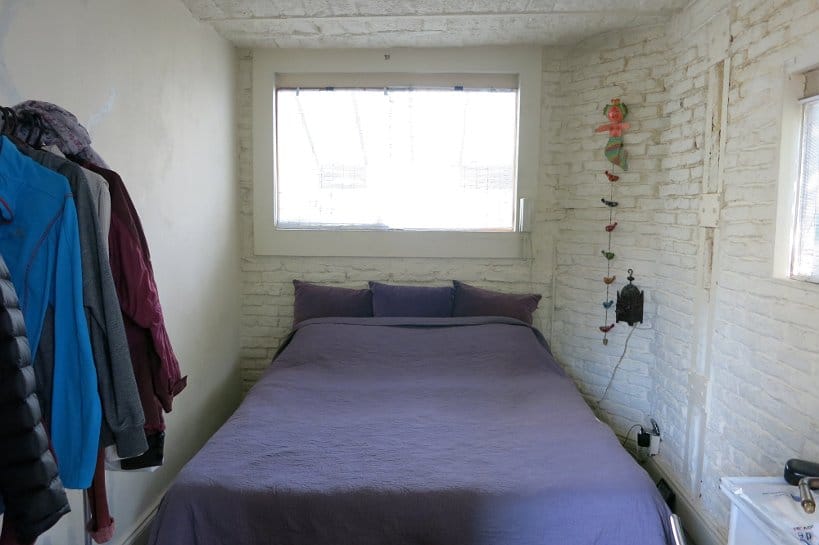 We also looked for locals who enjoyed food and would be willing to share tips and resources with us. Finally, it was important that the Airbnb hosts we stayed with to have a kitchen that we could cook in.
Many of our most memorable conversations took place in the kitchens. Through food, we were able to bridge gaps and connect.
If you have never stayed with locals on your travels, try Airbnb and have a truly local experience.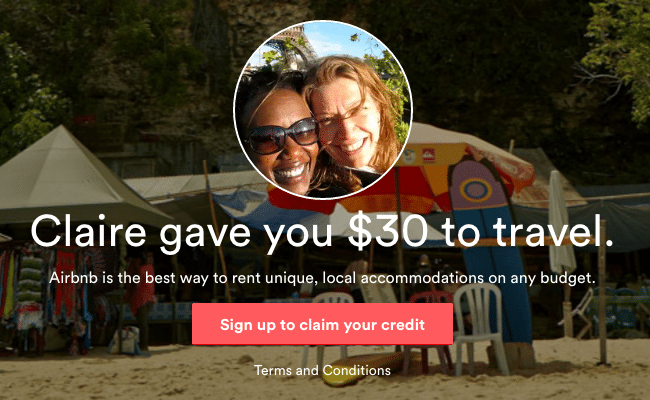 In Summary
When looking back on your travels, would you agree that your most cherished memories are those shared with locals?
We strongly believe that there is no better way than to stay with locals to get to know a place.
And when it comes to food, staying with locals makes the experience even more memorable. Sharing a meal, shopping like a local, eating at local joints, learning new recipes, and getting the inside scoop on local events are tremendous benefits.
In the words of Cesar Chavez, American Labor Leader and Co-Founder of the National Farm Workers Association:
If you really want to make a friend, go to someone's house and eat with him… the people who give you their food give you their heart.

– Cesar Chavez
Have you stayed with locals on your travels? Share with us your experience in the comments below.
Savor The Adventure!
Love it, Pin it!
Claire is a culinary explorer who travels the world in search of the best local foods. She is always looking for her next culinary adventure to bring you the best bites while exploring new places.