On August 4th, 2015, we left the U.S. for Argentina.
We had decided to become location independent entrepreneurs. About one month before leaving, we launched Authentic Food Quest , with the mission of inspiring people to travel through authentic food.
Why did we do that?
This decision to become digital nomads and create a location independent business was a result of a series of events that "pushed" us to start living our dream. We made the decision to go confidently in the direction of our dreams!
Fear was our greatest enemy. In our previous article Go Forth Boldly, we talk about how we pushed past fear and took a bold leap of faith.
South America was our target continent for our food quest and Argentina was our first stop. Our mission was to discover and showcase the authentic dishes of the region. By traveling through authentic food, we believe, travelers can have deeper and richer experiences.
As we were leaving on our quest, we had many unanswered questions. Many of the details were not fully worked out. We had a goal and a mission, and we left the rest up to fate.
Now, suddenly 12 months have gone by. This quest continues to transform us in more ways than you can imagine.
Are we there yet? No! We are still growing and evolving. The last 12 months have been a whirlwind of a journey.
Ready for the ride? Read on!

The Business of Blogging
The learnings after one year in our new digital nomad lifestyle, have been exponential! One key turning point for our business was attending the  Women In Travel Summit conference back in March.
For the first time, after a little more than 6 months on the road, we were surrounded by women who travel and blog for a living. There could not be a better fit for our current lifestyle and what we wanted to accomplish. For two days, women from around the globe talked about the business of blogging.
Through seminars, coaching sessions and networking, this conference opened our eyes on the business end of things. Yes, when we started this adventure we were clear that we were starting a business. And although we had a track record of corporate and business careers, we knew little about the blogging business. This conference was an eye opener on so many levels.
First, we learned about the many ways to generate income from our blog. We gained a better understanding of affiliate marketing. We got assurance that launching our own products was the highway to success. We witnessed successful location independent bloggers talk about press trips and brand partnerships.
And finally we absorbed all we could about freelance writing and how to get paid for writing about your travels.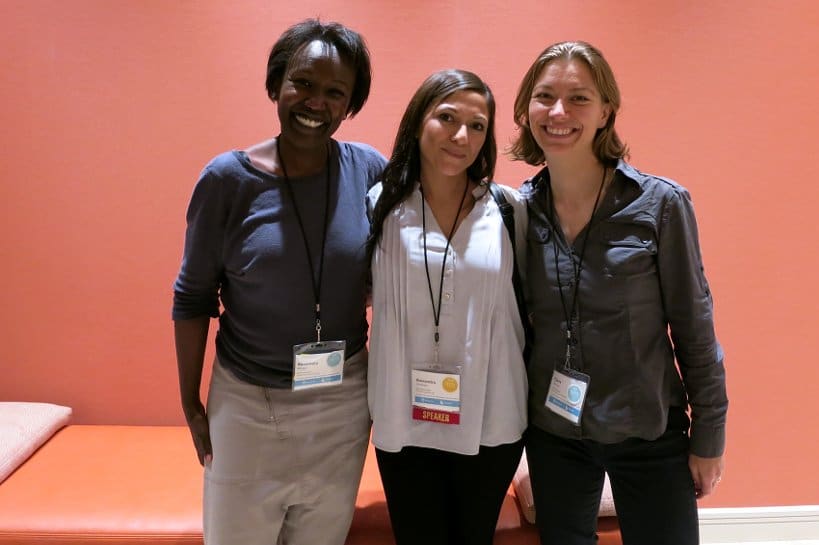 The Importance of Networking with Digital Nomads
When we first got back to the U.S. after our South America food adventure. We felt lost. We had lived a completely unconventional lifestyle and we struggled to find our place.
Attending WITS gave us an incredible opportunity to connect with smart women who understood the challenges of a digital nomad lifestyle and growing a business on the road.
That's when we realized the importance of surrounding ourselves with other digital nomads.  Soon after, we heard about Location Indie. This is a community of location independent and digital nomads who live on the road. We joined right away and have been loving it is so far!
We've realized we are not the only crazy entrepreneurs living a location independent lifestyle.
Launching Our First Product
We achieved the unexpected. We added "author" to our credentials.
We had no idea when we left 12 months ago that we would launch our first product. We had talked about it but didn't really consider it seriously. As we began to discover the unique dishes of the countries we visited, we knew we needed to capture the information so that travelers would not miss out.
In a few short months, we wrote and published Authentic Food Quest Argentina. The book is currently on Amazon Kindle and a paperback version is forthcoming.
We are happy with the book and trust that it will be a great asset to travelers who want richer experiences in Argentina through authentic food.
It's incredible what you can accomplish when you set your mind to it.
Being A Digital Nomad Couple
Being a couple in business, we've had our fair share of trying days. It's been difficult at times.
However, in the last 12 months, we are starting to comfortably fall into roles. We are both learning so much about building an online business and are discovering new interests and skills.
We love traveling together and discovering new places. We get a thrill from putting new taste and flavors in our mouths. Everytime we try something new, it's like unwrapping a gift at Christmas. This has been a wonderful journey of discovery.
Our biggest challenge has been "work/life balance." We find ourselves constantly connected. Never too far from our laptops or phones. Dinner discussions revolve around articles we are writing and next steps for the business.
No time to shut off! This needs to change.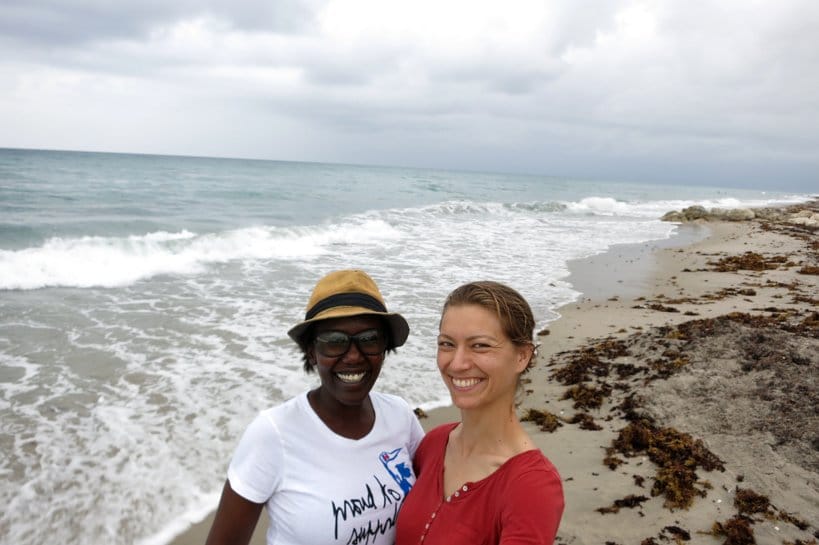 Friendships and Location Independent Lifestyles
Maintaining relationships on the road has been difficult. Especially with our friends back home.
Many don't understand our digital nomad lifestyle. In addition, the time difference is challenging. It's not that easy to simply pick up the phone and call, and meet up for dinner or drinks.
A relationship via social media is not the same.
On the flip side, we've made many new relationships. The people we've met on the road have been warm and generous. We've been welcomed into hearts and homes and created new bonds. The digital nomads and location independent entrepreneurs we've had the privilege of meeting have helped give meaning to this new lifestyle.
We have gained new perspective and new friends.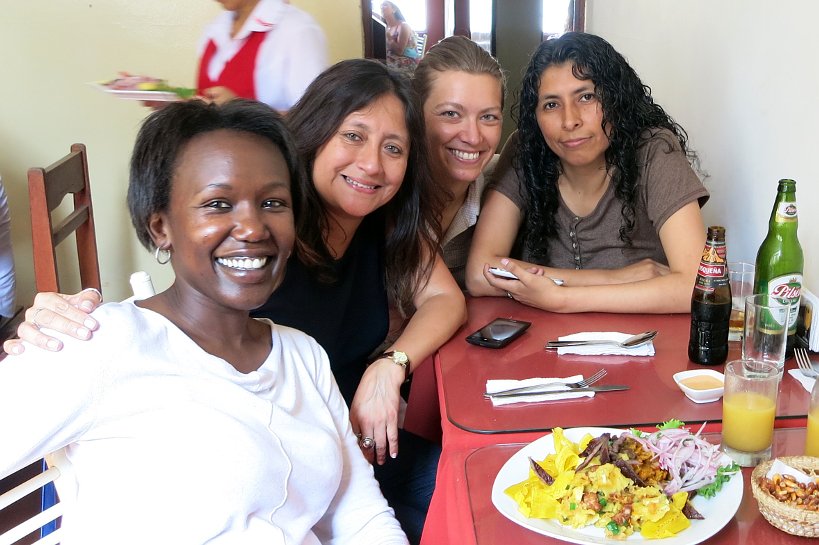 Health As Travel Nomads
In our reflections after our first 100 days of our quest, we talked about the importance of staying healthy. This remains a priority for us. We keep exercising everywhere we go.
While not always easy, we always manage to find a safe park or quiet streets for our usual runs.
This is the first time we have had to navigate the U.S. healthcare system as digital nomads. And it has been tricky. Under the Affordable Care Act, it is mandatory to have health insurance in the U.S. When we got back we needed to re-establish our health insurance coverage.
Getting health coverage was difficult. It is expensive and we would likely be paying for services we would not use while traveling. Given that it is mandatory, we had a to find a solution. After months of wrangling with the system, we finally got coverage.
When traveling, we rely on our travel insurance with World Nomads. Additionally, the medical services provided in the major cities we visited are reliable and far much more affordable. You can read more about Rosemary's incident in Argentina and why travel insurance is important.
The good news it that we are now covered domestically. And we will continue to use World Nomads internationally.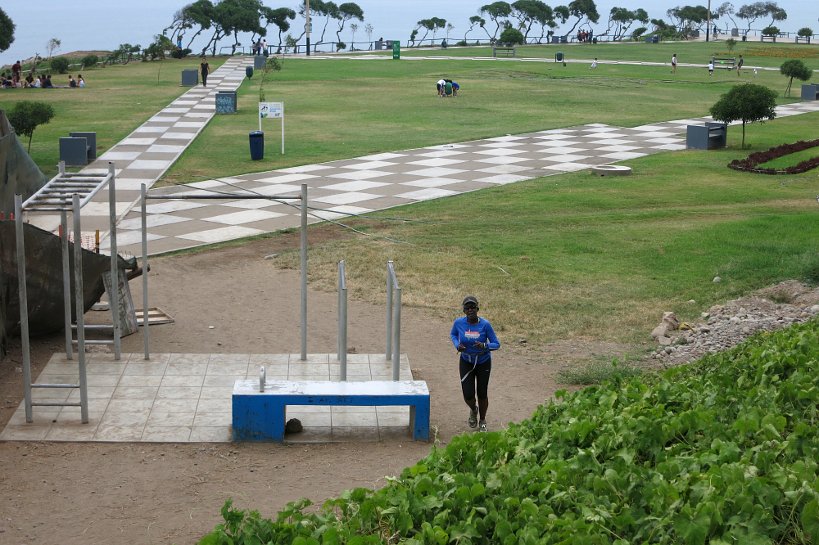 Finances For Location Independent
Although our daily budget has fluctuated over the past 12 months, we have managed to within our overall budget. Our total spending as a couple has been less than $20,000 for the year (business expenses not included).
Using a fantastic app called Trail Wallet, we have been able to track our daily expenses and stay within budget. One great feature about Trail Wallet is the ability to track spending in multiple currencies.
Opening a Charles Schwab Investor Checking Account is one of the best decisions we made before leaving. With this type of account, you can withdraw cash at any ATM around the world, and Charles Schwab will refund any fees paid. This has been very useful because we used the ATM machines frequently. Many places especially food destinations are "cash-only."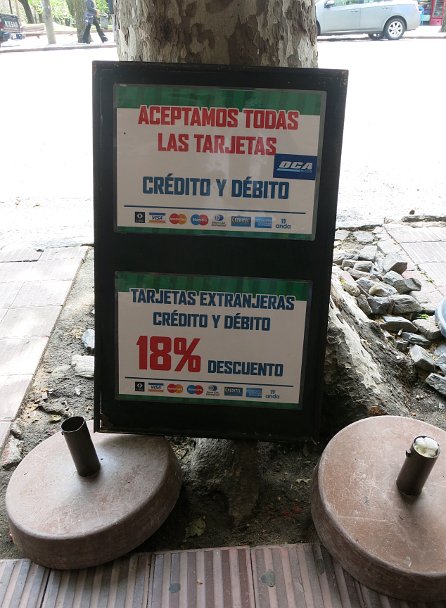 Living Home Free For Independent Lifestyles
We are not "homeless", we like to think of ourselves as home-free!
What is left after we sold our belongings and set off for South America, sits in a warehouse in Los Angeles, CA. In a SmartBox is where all the "stuff" we own fits. This box is: 8′ deep x 7′ tall x 5′ wide (2.4m x 2.1m x 1.5m or 8m3 ). Strange experience visiting "our box" earlier this Spring.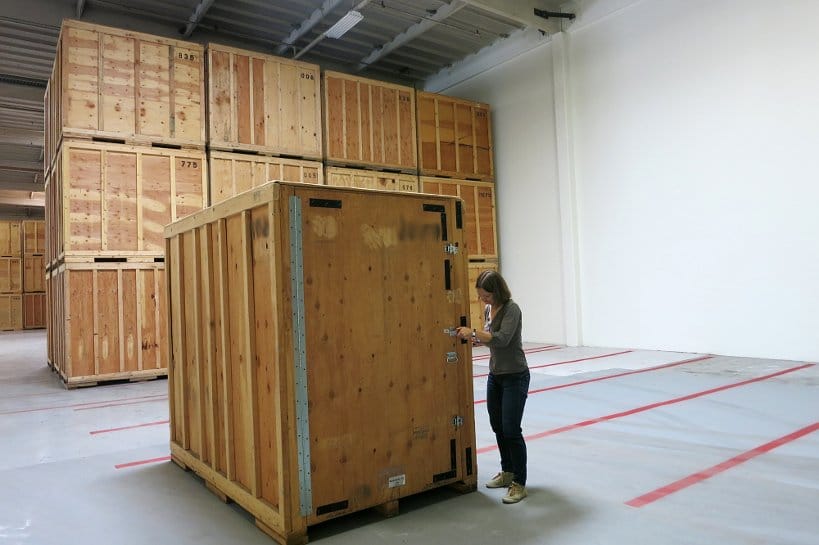 After 12 months, we've realized that we don't need much.
Thanks to our friends, we have a base in Oak Park, IL. Grateful for their generosity, we prefer not to be a burden. So, when we are in the U.S. we find lodging through house sitting. We use two platforms Trusted House Sitters and House Sitters America.
So far, we've been very happy with the opportunities we've had. In the last eight months, we've spent time house sitting in Santa Monica, CA, Oakland, CA and Wellington, FL.
Now that we have more experience, we will use this mode of lodging in the future.
When it comes to traveling, we love Airbnb. We used it often in South America to stay with locals and share great meals.
On our travels, we will continue to stay with locals. We will test other platforms and offer you more resources to choose from!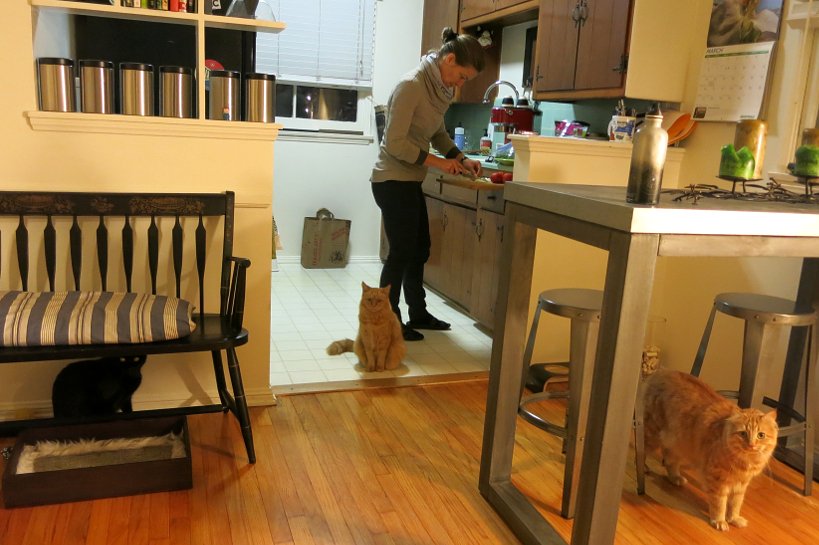 Our Astonished Report at 12 months
The Merriam-Webster Online Dictionary defines Astonished as "affected with sudden and great wonder or surprise."
We started keeping an "Astonished Report" after our first 100 days of our quest. As we reflect back on the last 12 months, here are some moments that have left us astonished.  
1- Rosemary: I HAVE BEEN ASTONISHED at how much one can accomplish with focus. From advertising and marketing professional to author. Simply incredible!
2- Claire: I HAVE BEEN ASTONISHED how much we have learned and grown in one year. From running our own website to publishing our first book!
3- Rosemary: I HAVE BEEN ASTONISHED at the generosity and help we have received on this quest for authentic food. From connections and contacts in South America, to business advice and book marketing support. The support has been incredible.
4- Claire: I HAVE BEEN ASTONISHED at how we have been able to travel affordably. Travel doesn't have to be expensive.
5- Rosemary: I HAVE BEEN ASTONISHED by the food on our quest. The food from the Amazon Jungle is simply unbelievable.
6- Claire: I HAVE BEEN ASTONISHED by the importance of surrounding ourselves with like-minded individuals.
7- Rosemary: I HAVE BEEN ASTONISHED by the beauty of Machu Picchu, Peru. Visiting this important archaeological site, was the fulfillment of a dream.
8- Claire: I HAVE BEEN ASTONISHED by how keeping a healthy and positive mindset is critical to our new digital and location independent lifestyle.
9- Rosemary: I HAVE BEEN ASTONISHED by the number of digital nomads and entrepreneurs we have met, who are all "creating" their lives on their own terms.
10- Claire: I HAVE BEEN ASTONISHED by how diverse and delicious the food is in South America.

Looking Ahead: The Next 12 Months
We move into the next 12 months a little wiser, yet highly aware that we still have so much to learn as independent location entrepreneurs. Building our sources of revenue is our major priority. We have more confidence today and are learning to trust our intuition more and more.
Our big projects for the next 12 months are:
Exploring the authentic dishes of Southeast Asia. Starting in October 2016, we will be in Southeast Asia exploring the authentic dishes of the Philippines, Thailand, Vietnam and Cambodia. Stay tuned for more details soon.
Evolving authenticfoodquest.com to become a resource that connects travelers to local and authentic food experiences. Working with different travel companies, tourism boards and brands, we want you to have the resources you need to create your own food adventures.
After the launch of

Authentic Food Quest Argentina

, we will continue to write and publish additional foodie travel guides. The next one is about the authentic dishes we discovered in Peru.
It's been a crazy 12 months and a wonderful journey of discovery. We have grown so much as individuals and as a couple. The future is still uncertain. But there is one thing that we know for sure; there is no second chance at life. We live by the motto "life is too short not to be enjoyed fully."
We are excited to see what the next 12 months will bring.
Thanks to everyone for your support!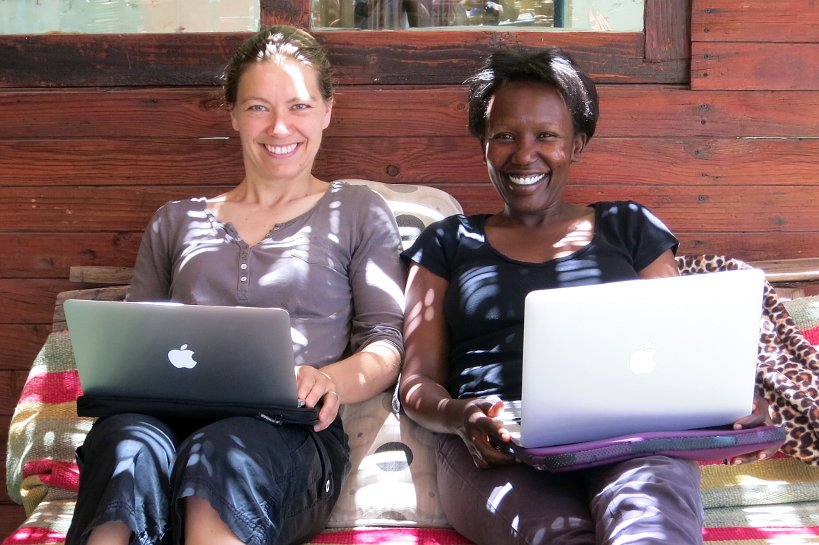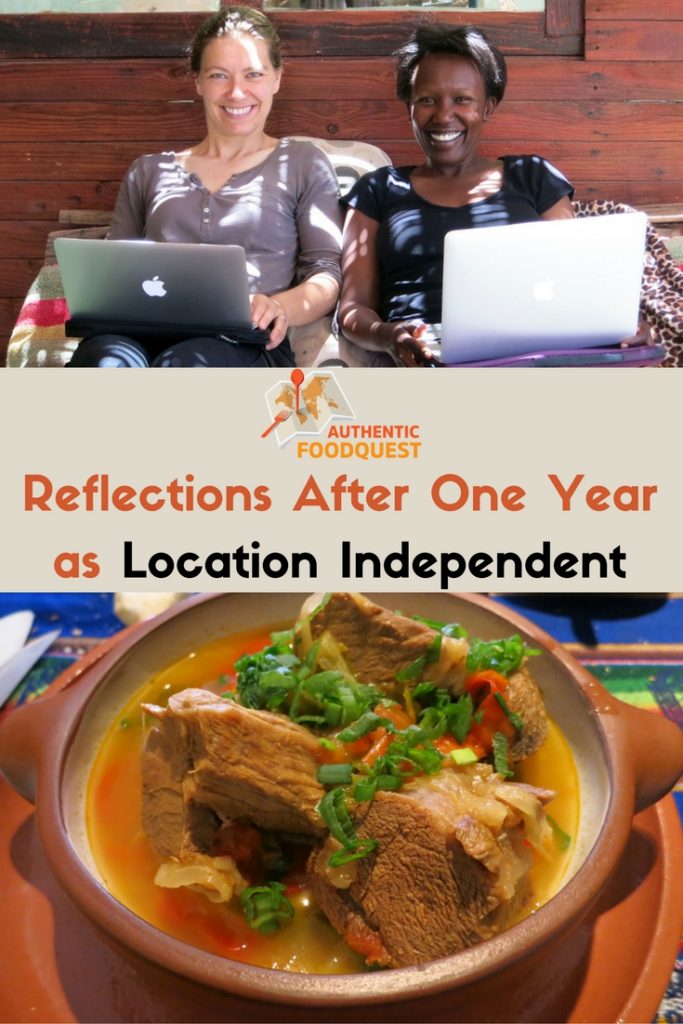 Rosemary, ex-marketing and advertising strategist, is a digital nomad and content creator at Authentic Food Quest. Since 2015, with her partner, Claire, they travel the world in search of the best local food experiences. Their mission is to help you enjoy the best local specialties on your travels or via recipes in your home kitchen. Favorite country for food: Peru. Favorite local dish: Bacalhau. Favorite way to keep fit: Running. Rosemary is the chief content writer and strategist on Authentic Food Quest. She is also co-author of Authentic Food Quest Argentina and Authentic Food Quest Peru, available on Amazon.