In Southeast Asia, it is surprisingly easy to get internet access. The main challenge though is finding reliable internet access. On our quest in Southeast Asia staying connected was a huge priority. In general, we found the quality of the internet connection to be inconsistent and spotty at times.
As culinary explorers on a quest to discover the local and authentic specialties, we depend on the internet a lot. From looking up routes, local markets and restaurants, stores and all other food related activities, having dependable internet access is key.
Furthermore, as digital nomads, we are traveling and working on the road. Reliable internet access is critical for working on our content, all related promotional activities and website maintenance.
And finally, as travelers constantly on the move, booking plane tickets, stays with locals via Airbnb and generally getting around directions are made easier with reliable internet access.
After navigating our way through the region, here are the 3 best ways we found to get reliable internet access.

Stay with Locals for the Best Internet Access
Hotels, hostel and most accommodations in Southeast Asia, will typically have free Wi-Fi access.
What is not always certain, is how reliable that internet access will be. The best experiences we had with reliable internet access is when we stayed with locals.
For instance, in Bangkok, we stayed at two different places at two different occasions. Our first residence was a rental apartment unit. Centrally located, the unit had everything we needed for a one-month stay.
The major issue we run into was lack of consistent internet access. On most days, the internet connection worked fine (albeit slow). However after about 7pm, the internet connection slowed down and would start dropping.
Tasks that would normally take a few minutes (sending emails, uploading/downloading pictures and videos) would suddenly take up to 10 minutes or more.
Needless to say, this was a frustrating experience.
Contrast that to our second stay in Bangkok at an Airbnb private residence. This time because the owner actually lived in the apartment, the internet connection was fast and reliable. While we had the apartment to ourselves, the owner had invested in a fiber optic connection to ensure a fast and reliable internet connection.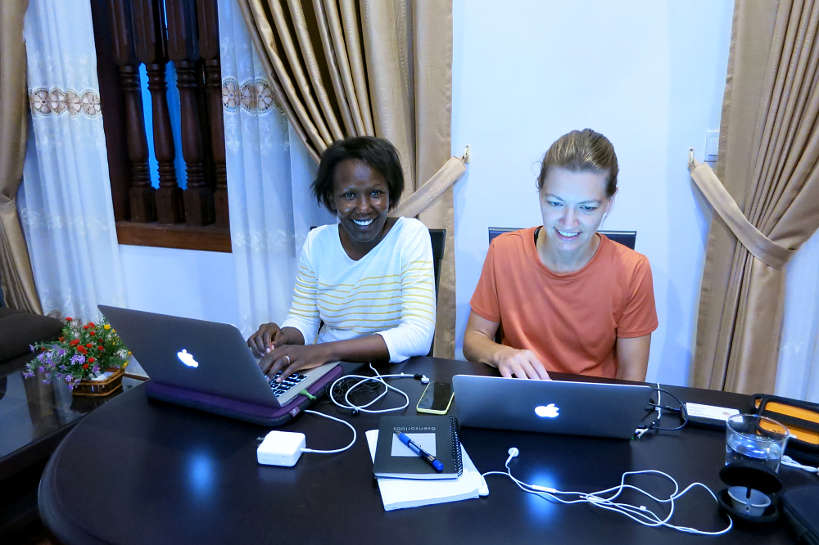 Lesson Learned
Homeowners tend to invest in their own apartments, because they live there. Having access to reliable internet is something they pay for because they use it on a daily basis.
Owners of hostels and hotels on the other hand, do not live on their properties. So, while they provide internet access, they are not personally affected if the speeds are slow or if the connection drops regularly.
If having a reliable internet connection is important to you, we highly recommend staying with locals via Airbnb. If you have never used Airbnb to stay with locals, you can use our special discount for your first Airbnb stay.
TEP Wireless – Pocket Wi-Fi
When you are traveling as a couple or family and need several devices connected to the internet, TEP wireless is the best solution we've found.
TEP is basically a mobile wireless internet device or mobile hotspot. It is a small and portable pocket Wi-Fi that fits in the palm of your hand.
While you may have internet access at your hotel/hostel in Southeast Asia, it will inevitably slow down or worse, drop. In those moments, having a reliable backup solution like TEP, is critical particularly if you are working on the road as a digital nomad.
Here are some of the things we loved about our TEP wireless mobile hotspot.
Connect up to Five Devices on Your Own Mobile Hotspot
The TEP wireless device uses the local 3G/4G mobile network to provide a private secured Wi-Fi connection.
TEP allows you to connect not only your computer but also your phone, tablet, and other devices that require internet access. The Wi-Fi connection can be shared with up to 5 different devices.
We used it for our two computers and two cell phones on the road.
The best part is the private and secure Wi-Fi connection that allows you to make any purchases on the road. We bought flights and bus tickets, made accommodation arrangements, booked food tours or cooking classes without the fear of having our credit card information stolen.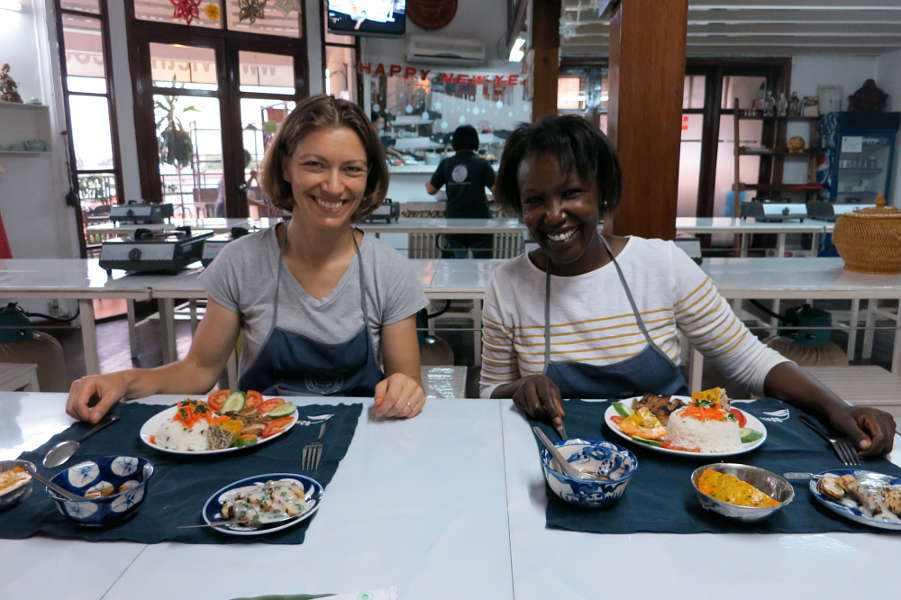 TEP Wireless Data, Speed and Coverage
The other great thing about TEP is the unlimited data. There is no concern about the service shutting down due to reaching any data limits.
The speed of the device depends on the local 3G/4G network of the country you are in. You can reasonably expect a download speed of about 5 to 7 Mbps and upload speed of 3 to 5 Mbps.
Not great for video streaming but reasonable if you need to work on emails, pictures and typical website browsing usage.
Ease of Use and Battery life
This pocket Wi-Fi comes with a worldwide travel adapter and a user guide neatly packed in a small zipped pocket.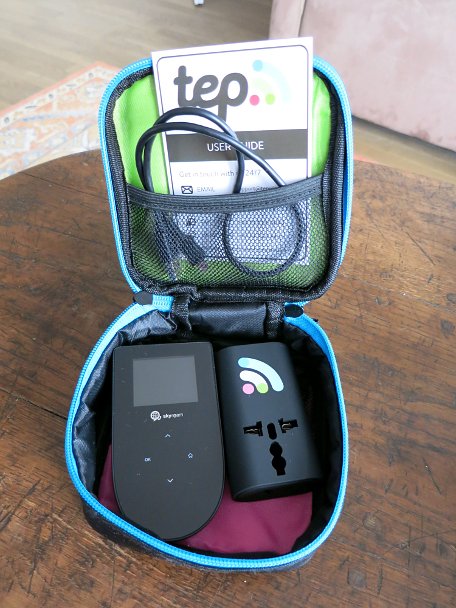 We found TEP wireless to be very easy to use. As soon as you turn on the device, go to the menu and press START to activate it. Once you've activated the device, you start consuming 24hours worth of data service. You will need to reactivate the service every 24 hours, which is practical to not over use your days of service.
To connect your personal computer, you simply navigate the menu to find the WLAN info and enter your password. You are now roaming on your own personal Wi-Fi service!
The battery holds about eight hours which is sufficient when you are on the road. Though it might be limited if you are using it for a full day of work at your hostel or apartment.
There is one thing that could be improved in that department. The device only charges when turn on. So if you plan on charging it at night don't forget to leave it on!
At first we struggled with the adapter because it would not fit in the local outlets especially in some European countries where the sockets are deep. Later on, we discovered this really neat feature from TEP. The two-pronged connections of the TEP adapter can be lengthened to fit into the sockets. Here is a short video that demonstrates this cool feature.
Rent or Buy TEP Wireless Device
There are two options to get the TEP wireless device. If you trip is short or maybe you want to try out the TEP for the first time, you have the option to rent it. The cost is $9.95 per day, anywhere you go.
If you are a frequent traveler and use a lot of data, you can buy the TEP device for $99.95 which comes with three day passes of internet service. Additional service will cost you $8 per day. Beyond Southeast Asia TEP covers the Americas, Europe, and Oceania-Australia well.
Currently, TEP is offering 30% off if you use the code TEPBOOK on the website.
Overall Impressions of TEP Wireless
TEP wireless is definitely a great reliable way to get internet access in Southeast Asia.
It is not the cheapest solution available but it is the best solution when you need to connect several devices on the internet while traveling.
With TEP, you get a safe and secure connection anytime you travel across Southeast Asia and whenever you need to make any online purchases.
For more information, visit the TEP website.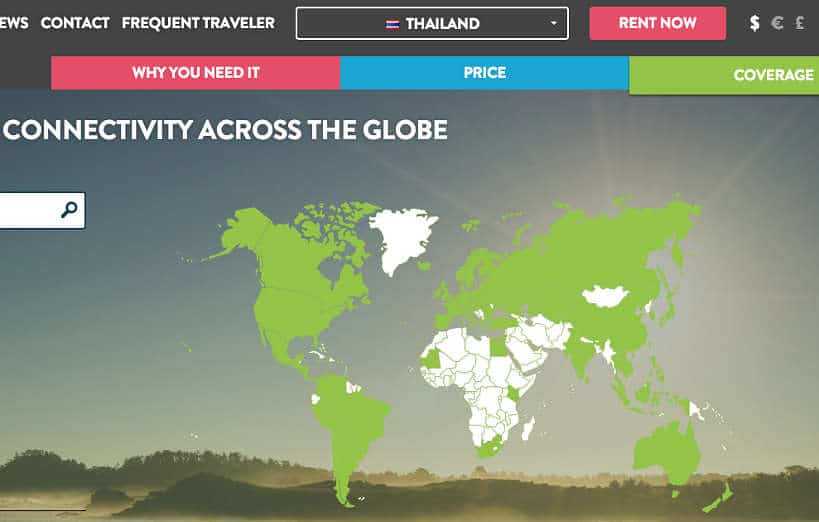 Flexiroam – Prepaid Mobile Internet
It's one thing to have reliable access on your computer, but it is entirely different to have reliable mobile internet.
When seeking out local dishes and visiting farmers markets in off the beaten path places, having mobile internet can make a big difference between getting to our destination or getting completely lost and frustrated.
We first heard about Flexiroam X when we were in the Philippines, our first stop in Southeast Asia and were immediately intrigued. You simply stick a tiny "X microchip" onto your existing SIM card and you can connect to the internet in over 100 countries.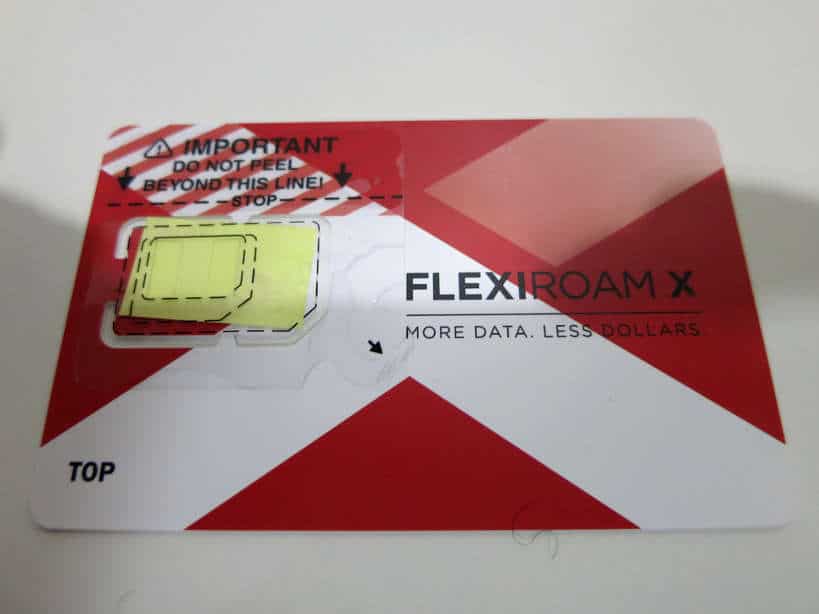 How Flexiroam Works
Getting started with Flexiroam is easy. You simply download the free mobile app, which is available on iOS and Android. You'll get instant data access of 100 MB to start using immediately.
If you invite friends, the amount of data access increases by 100 MB for each friend you refer.
The short video below does a great job of explaining the Flexiroam X concept
Roam Around the World Freely
The easiest way to get your hands on Flexiroam X, is to either download the Flexiroam X App or order your Flexiroam X Starter Pack from the website.
The Starter Pack contains an X-Microchip that enables you to use mobile data in over 100 countries. Also included is 1GB high speed data roaming, and all of this for $29.95.
With only one "micro chip", Flexiroam X eliminates the hassle of having to switch between SIM cards. And with coverage in over 100 countries, you are pretty much guaranteed to have fast data speeds wherever your travels will take you.
Overall Impressions of Flexiroam X
Flexiroam X is a great way to have mobile internet access when traveling internationally for as little cost as possible. We liked the idea of not carrying any additional device or needing to hunt down free Wi-Fi.
Putting in the X-Microchip and navigating the coverage in the different countries was a little tricky. Be sure to watch the tutorials and don't hesitate to reach out to the support staff. All our questions were answered promptly and in detail.
If you are looking for an easy solution to guarantee fast and reliable mobile internet coverage, we highly recommend Flexiroam X. The ease of using just one microchip and the peace of mind knowing that you have access in over 100 countries makes Flexiroam X the perfect solution for travelers.
Bonus: if you use the referral code AFQROAM, you will earn 100 MB of free data and you will automatically get 100 MB when you sign up at Flexiroam X.

In Summary
Internet access is widely available in Southeast Asia. We traveled through 5 countries – – the Philippines, Thailand, Vietnam, Cambodia and Singapore and were able to connect even in small cities, far away from the capital.
While internet access is typically available, the consistency and reliability is questionable. As you prepare for your travels around Southeast Asia, think about your data needs.
Will you be working on the road? If so, consider staying with locals for fast and reliable internet access.
Planning on traveling with several devices? If so, TEP wireless will be your best solution.
If you are planning on traveling light and just need mobile access, Flexiroam X will be your best bet.
Additional Tips: Recommended Apps For Southeast Asia
In addition, while traveling to Southeast Asia, we recommend downloading the following three apps which are widely used locally.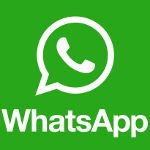 WhatsApp: This app is widely used in Southeast Asia. It allows you to text message or call for free whenever you are on a Wi-Fi or 3G/4G network connection. That way you don't use any data from your SIM card.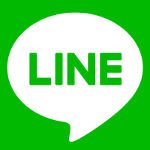 Line: Similar to WhatsApp, Line is another widely used messenger app in Southeast Asia.
For both Line and WhatsApp you need to have a working phone number to be able to sign up the first time you install the app. After that, you won't need to use your SIM Card as long as you are on a Wi-Fi system.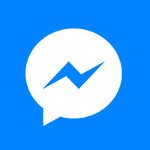 Facebook and Facebook Messenger are very popular for keeping in touch. Locals don't ask for your number or email, they immediately connect with you over Facebook. We noticed this phenomenon regardless of age. Even our "older" Airbnb hosts connected directly on Facebook.
Disclosure: please note that some of the links might be affiliate links. If you click through and make a purchase, we may receive a small commission (at no additional cost to you). Thank you in advance for your support!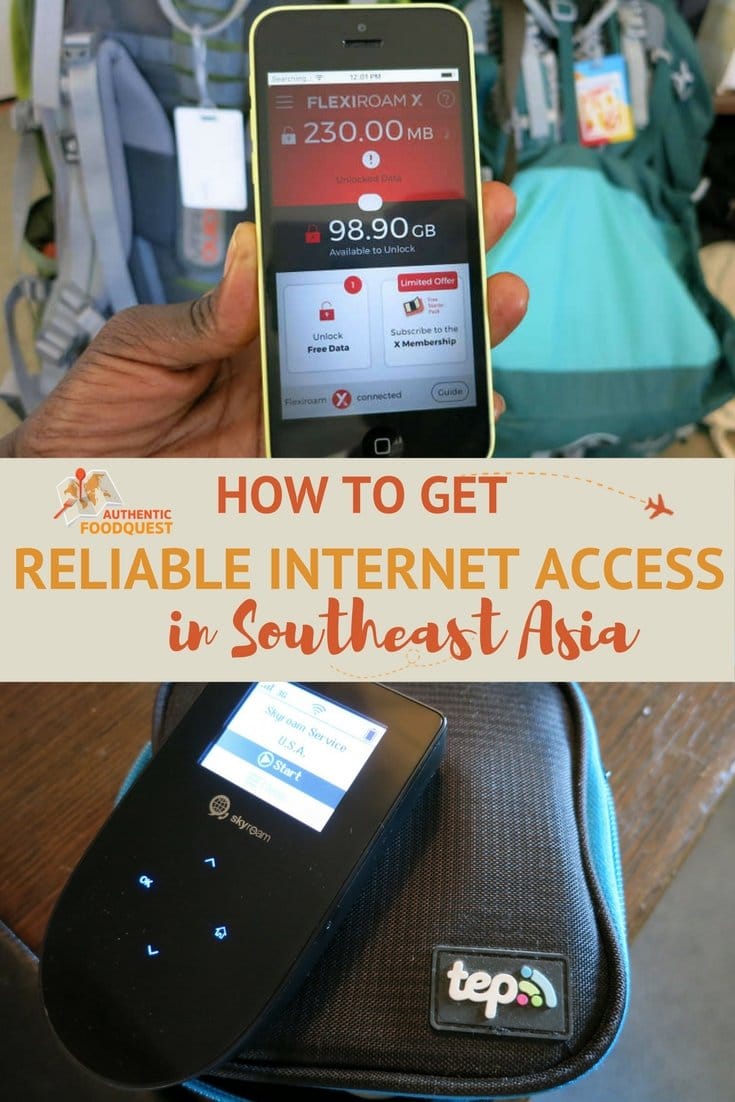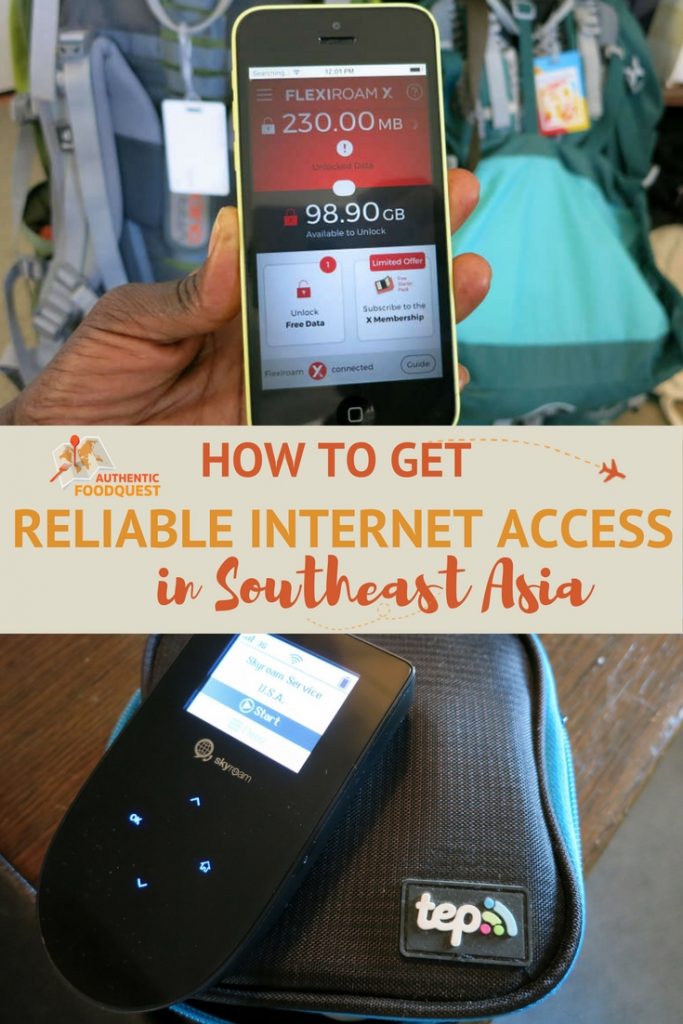 Rosemary is the editor-in-chief and strategist at Authentic Food Quest.
Traveling slow since 2015 with her partner, Claire, she has explored the cuisine in 45 countries and more than 240+ culinary cities.
Her writing about local food specialties has been featured in Lonely Planet, Business Insider, Honest Cooking, Food Insider, and Huffington Post.
As a food and travel writer, Rosemary has co-authored three books, including one in collaboration with Costa Brava Tourism.
Rosemary is an avid runner when she's not eating and exploring new destinations. She has run ten marathons and counting.
Before Authentic Food Quest, Rosemary held senior-level strategy positions in advertising. 
Find out more about Authentic Food Quest