When we started our project last summer, we highlighted our travels for the next four years.
2015 was all about South America with the publication of our first book Authentic Food Quest Argentina.
And, for the remainder of 2016 and into early 2017 our plan is … to go to Southeast Asia! So, now is time to share our Southeast Asia itinerary.

Eating our way through Southeast Asia
Over the next few months, we will be eating our way through the southern east continent of Asia.
The local cuisine is all about lightly prepared dishes with strong aromatic flavors such as citrus and cilantro herbs. When it comes to cooking we expect a mix of stir-frying, boiling and steaming. Of course, each country and each region have their own specialties, which we can't wait to discover!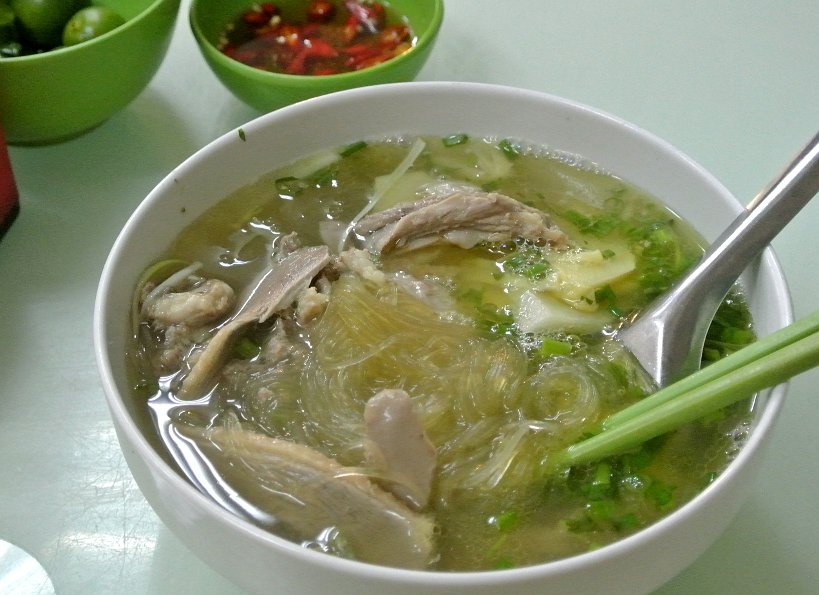 Our Southeast Asia Itinerary
Our Southeast Asia itinerary will be finalized as we go. As such, it is still a work-in-progress. We have shaped our travel plans based on information we have received from locals as well as reading about places to visit for authentic foods.
Here are the main highlights of our authentic food quest in Southeast Asia:
September 29th: Arrive in Manila, Philippines, our first country on our food quest.
September 30th to October 8th: Visit Cebu Island to discover the famous local specialty: Lechon Baboy
October 8th to October 25th: Manila and Ilocos region, Philippines.
We will be attending TBEX Asia Pacific 2016, which is the largest conference and networking event for online travel journalists, new media content creators, travel bloggers and industry professionals.
October/November: Bangkok, Thailand
November/December: Cambodia
December/January: Vietnam
January/February: Malaysia
February/March: Chiang Mai, Thailand
Connecting With Locals
As you may already know, one of the best ways to discover the local and authentic food is through locals. In our previous article 5 reasons why you want to stay with locals on your travels, we talked about how the locals gave us some of the best food tips. Through local and authentic food, you also get to better understand the relationship between the food, the people and the culture.
If you are from Southeast Asia or if you have friends or family, we would love to hear from you and them! Feel free to drop us a line in the comments below or contact us directly by email at: contact@authenticfoodquest.com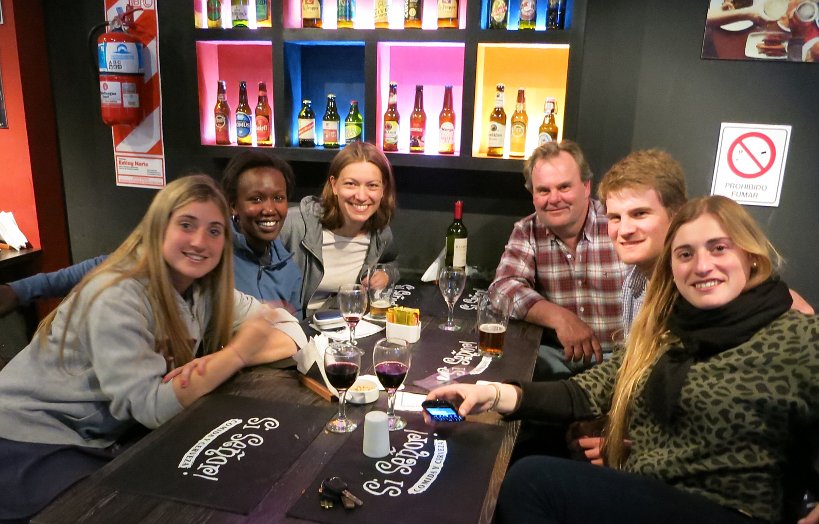 A Stop Over in Paris
On our way to Southeast Asia, we left Chicago on September 6th to arrive in Paris on September 7th. This is a short stop to see friends and family and get a taste of Paris…once again! All of this before we head out for our Southeast Asia quest!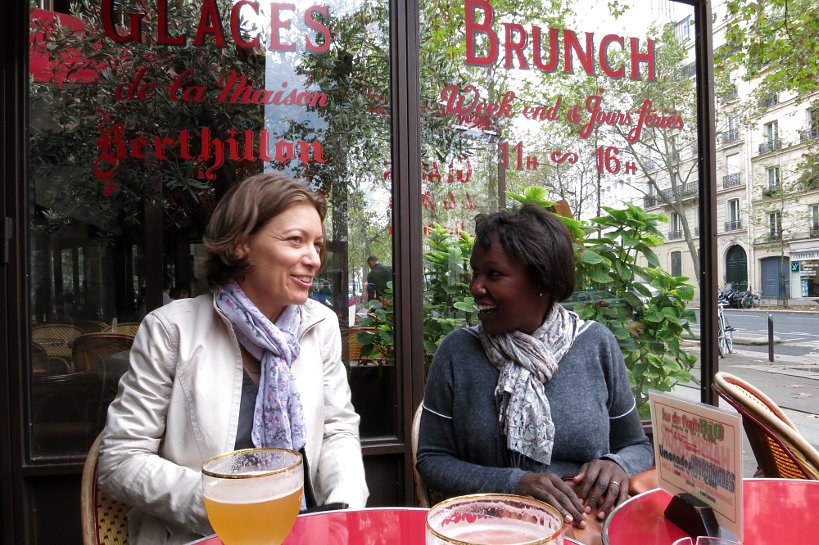 Have you been to Southeast Asia? What foods should we not miss? Share your comments below!
Savor The Adventure!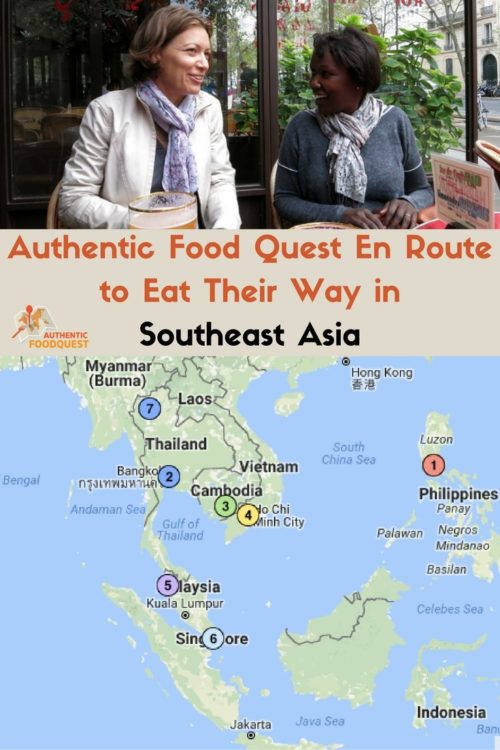 Claire, ex-engineer, is a digital nomad and content creator at Authentic Food Quest. Since 2015, with her partner, Rosemary, they travel the world in search of the best local food experiences. Their mission is to help you enjoy the best local specialties on your travels or via recipes in your home kitchen. Favorite country for food: Vietnam. Favorite local dish: Hainanese Chicken Rice.  Favorite way to keep fit: Cycling. Claire is responsible for the website and the fun food & travel videos on Youtube. She is also co-author of Authentic Food Quest Argentina and Authentic Food Quest Peru, available on Amazon.