On our quest to understand the local specialties and typical dishes from Mendoza, we had the opportunity to meet and interview Vanina Chimeno. Vanina is Chef and owner of Mariá Antonieta, a popular modern bistro style restaurant located at 1069 Belgano in the center of the city.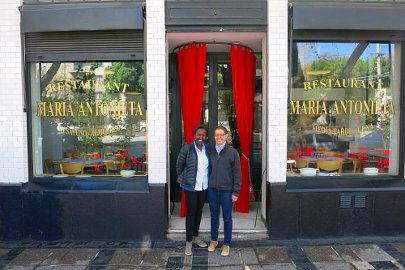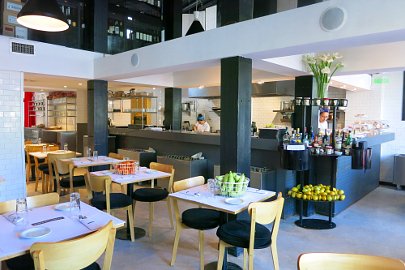 Opened for about three years, Vanina who is from Mendoza takes her inspiration from the local and fresh produce that is available in Mendoza. As such, one our key questions for her was what makes the produce from Mendoza special?
In this short video that you can see here, Vanina talks about the unique climate and altitude in Mendoza that foster the delicious produce.
Eating at Mariá Antonieta
Claire and I stopped by the restaurant on a Tuesday for lunch prior to meeting with Vanina and were blown away by the place. The restaurant was packed with locals and they had already run out of the special of the day, which is always a good sign. We were welcomed graciously and sat down to enjoy two delicious plates. Claire had the Hamburguesa Mariá Antoineta (cheese burger Mariá Antoineta) and I had the Sandwich de ojo de Bife con salsa criolla (ribeye steak sandwich with criolla sauce). Both meals were bursting with flavors. Claire loved the bread, the high quality meat in her burger and the special tomato preparation. I was blown away by the delicious criolla sauce which had onions, tomatoes, peppers and additional spices and the way it complemented the ribeye steak.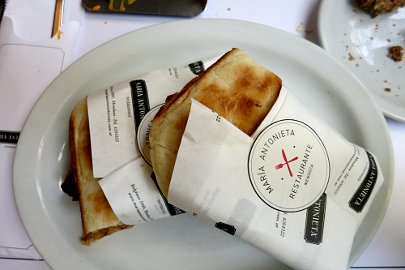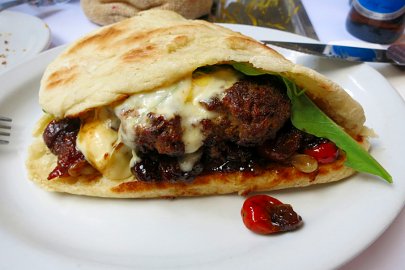 Thoughts on the Future of Cooking in Argentina
In our discussion with Vanina, we talked about cooking in Argentina and explored her point of view on the future of cooking. In the short video below which you can see here, Vanina talks about a return to and valorization of traditional foods and cooking in Argentina. Driven in part by newer chefs as well as a desire to celebrate Argentina's culture, she sees a return or celebration of Argentina's recipes and food culture.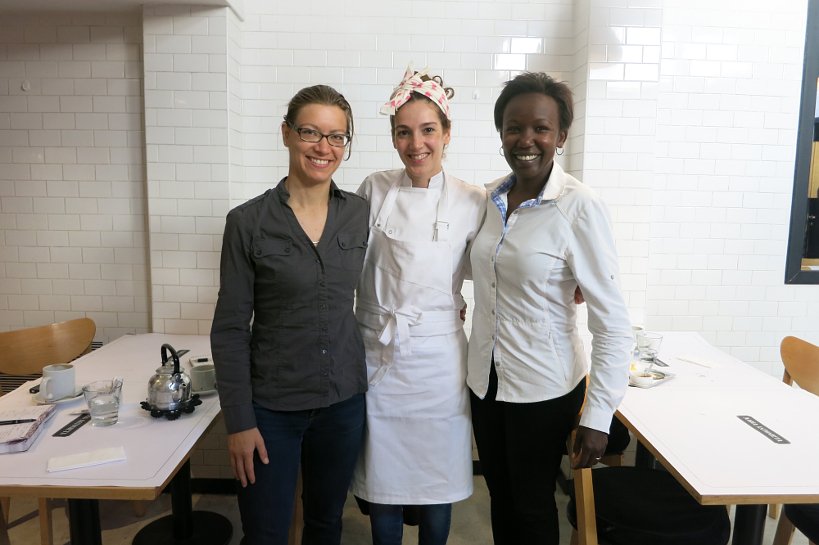 Typical Dishes from Mendoza – Tomatican and Humitas
In Part 1 of our highlights of the top 3 typical dishes from Mendoza, we talked about the difficulty we had in finding Tomatican and Humitas. You can read more about our quest to find the dishes here. We ended up tasting the dishes at Nutri Verde Vegetariano restaurant where they specially prepared Tomatican for us to experience.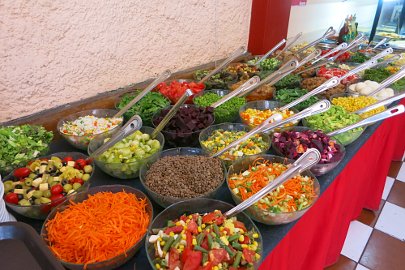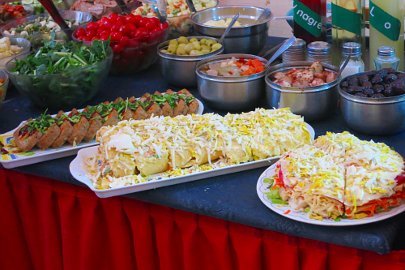 As noted in Part 1 of our highlights of the top 3 typical dishes from Mendoza, we both enjoyed the two traditional dishes, but had a preference for the Tomatican. We found the corn taste a little overwhelming in the humitas and were not very keen on its consistency either. You can read more about our experience in Part 1, and we do recommend experiencing and getting to know the traditional dishes from Mendoza.
Preparation of Tomatican and Humitas
Following our meal at Nutri Verde Vegetariano, we had the opportunity to interview Gladys, one of the cooks at the restaurant to understand the preparation process of Tomatican and Humitas.
Tomatican
Very easy to prepare, Tomatican is made from the delicious fresh tomatoes from Mendoza and is a local favorite. Gladys in the video here, tells us how to prepare the dish.
Humitas
Humitas is a local dish based on corn (maize) is often made at home. It is a very traditional dish and a speciality of the area. It is one of the traditional dishes and a local favorite and you will always find at NutriVerde Vegetariano. In this video, Gladys talks about Humitas traditional heritage.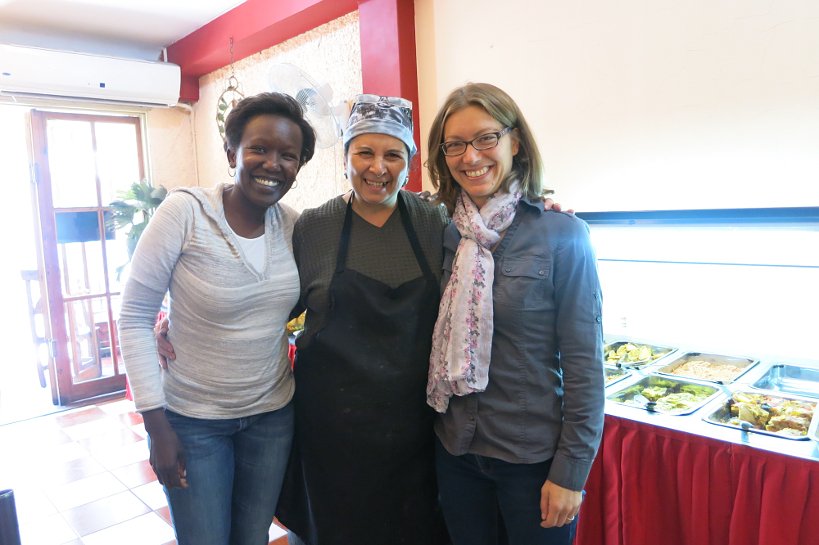 In Summary
A return to traditional cooking and dishes as expressed by Vanina Chimeno, echoes what we have seen and heard in Buenos Aires. When we met with Antigourmet in Buenos Aires, we learned about bodegónes and their movement to celebrate traditional home-cooked meals. You can see the complete interview here. Similar sentiments were shared in our meetings and discussions with other local portenos as well. Our hope is that by discovering the traditional dishes in Mendoza (and more to come as we travel around Argentina), we can highlight these dishes, encourage you to experience them and collectively celebrate Argentina's recipes and culture.
Locations Mentioned:
Mariá Antoineta Restaurant, Belgrano 1069, Mendoza
Nutri Verde Vegetariano, General Paz 328, Mendoza
Savor The Adventure!
Curious by nature, Rosemary loves exploring new flavors and connecting with locals. She shares her insights and culinary finds from her travels to inspire people to connect local through food.