Why do you travel?
What makes you want to see more of the world?
What does travel mean to you?
Have you ever actually stopped to really think through your reasons and motivations behind traveling?
We travel for many reasons and pondered these questions at the request of our travel insurance partner, Allianz, who is running a program called "I Travel Because…"
We are signed up for Allianz annual All Trips Premier Plan this year, and can't wait to tell you more about it.
Before that, we answer the question and talk about our motivations around, "We Travel Because…"

Why We Travel
A seemingly simple question, putting in words why we travel is not as easy as it may appear.
Our reasons for traveling are varied. They range between the obvious reasons to motivations that are deeper, emotional and transformative.
We both love to travel. The excitement and discovery make us come alive in very profound ways.
We love traveling so much that in 2015, we created our business, Authentic Food Quest, around traveling and exploring the local flavors.
Following, we share our personal reasons for traveling and why we continue to travel together.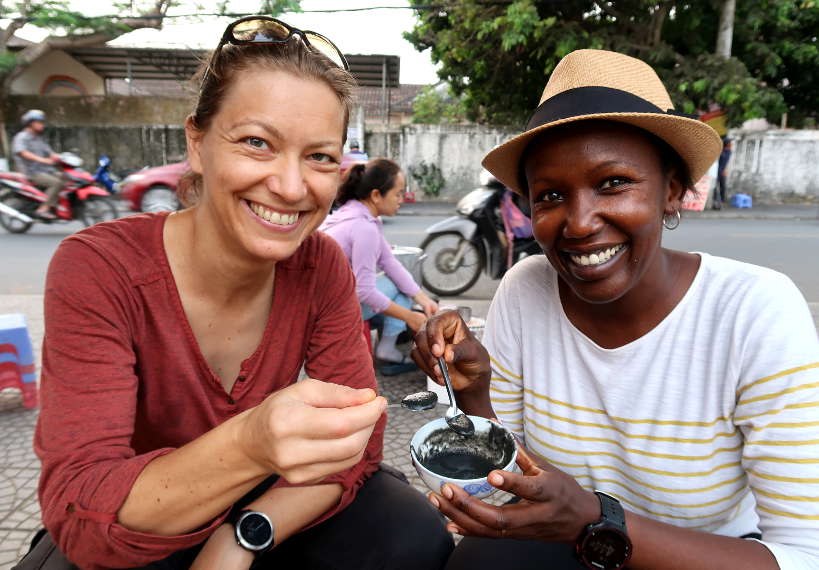 I Travel Because . . . Rosemary's Travel Bug
My passion for travel began even before I boarded my first flight. The Children's World Map was one of my favorite books.
And, whenever I met relatives or my parent's friends who had traveled to different parts of the world, my desire for travel only grew deeper.
Years later after I left Kenya to pursue my college education in the United States, a whole new world to explore emerged.
I looked for every opportunity to travel to a new city or state and discover a new part of what has now become my home.
Throughout my advertising and marketing career, I continuously looked for opportunities to travel. Whether it was domestically or internationally, I was always up for the adventure.
Even today, whenever I book a flight and board a plane, I know that I am going on a journey. A physical journey to the destination and an inner transformative journey.
In every country and at every destination, I experience something that profoundly impacts me.
For example, in Lisbon, over a beautiful meal with a Portuguese family, I was struck by our shared dreams and aspirations, despite coming from different parts of the world.
While in Vietnam, bold requests of local women to touch my skin and take pictures with a dark-skinned woman shocked me. I had never been in such a situation before.
My emotions ranged between feeling like I'm on display, to pride in providing exposure as a black person "in the flesh".
The joys of traveling come in unexpected ways. And I love the growth, challenges, and discoveries.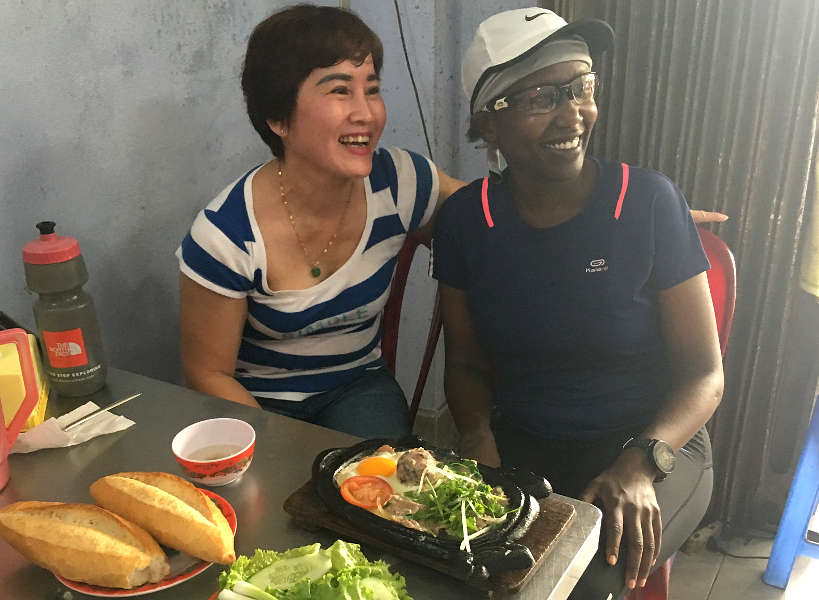 I Travel Because. . . Claire's Travel Bug
At 14 years old, I took my first solo trip abroad, going to the U.K. from my home country France, to improve my English. I ended up late and missed my flight even after checking in my bag.
Left by myself at the Paris Charles de Gaulle airport, I had to get my luggage back and reschedule my flight for the same day. Needless to say, it was quite an adventure before the trip began.
Despite this mishap to the land of Shakespeare, it didn't stop me from wanting to travel again.
I was drawn to traveling early on. But traveling for me wasn't just going for a few days to some foreign place.
My desire was to immerse myself in a new destination, explore and find my way around unfamiliar places.
As soon as I had the opportunity to travel, I did. First, when completing part of my Master's degree. I studied abroad for 6 months in Brazil and 6 months in Canada.
And again after college, packing two bags and leaving France, to go work in the US, the land of making business happen, as I saw it.
Although I traveling extensively during my Engineering career, to Australia, Canada, and many European countries, what I resent most about traveling started to creep in.
I was visiting countries for a few days to get business done and the chance to get lost and find my way around a foreign land had vanished.
Don't get me wrong, I loved meeting new people and learning how they do business in their country.
But I also knew I wanted to travel more and importantly, on my own schedule.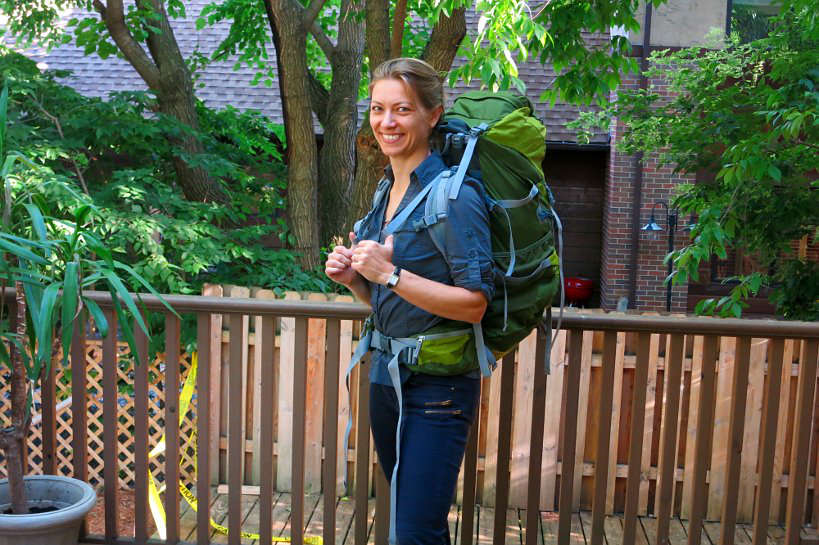 Culinary Travels with Authentic Food Quest
The year 2015, was a pivotal year for us. We decided to leave our successful careers, and continue traveling on our own terms.
We took a leap of faith, combined our love for food and travel to start a new venture. We launched our quest to showcase and highlight the local food specialties from around the world, and set off to Argentina in August 2015.
We Travel Because . . . We Love to Explore
Traveling, for us, is first and foremost an adventure. It is about stepping into the unknown.
It is about exploring the unfamiliar and being curious about what we find.
When we travel, food is at the core of our explorations. We are always excited to discover new foods and learn about where they come from.
The stories behind the food are what keeps us wanting to know more and exploring even deeper.
And, the adventure doesn't have to be challenging.
It can be as simple as going to a local market in a foreign country and discovering new fruits and produce we had never seen before.
From the food markets in Bangkok, Lima, Phnom Penh, and others, our discoveries have been countless.
This exploration and adventure feeds our curiosity and keeps us open to the possibilities. And that's what we love about traveling.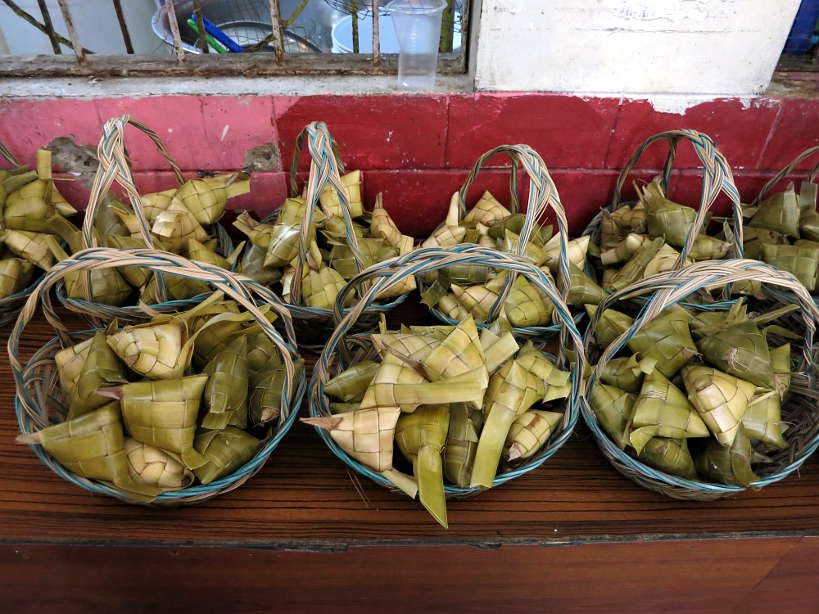 We Travel Because. . . It Gets Us out of Our Comfort Zones
Traveling can be unsettling. And often at the beginning of a trip at a new location, we might feel frustrated or miss some of the familiar conveniences.
However, we feel that it is necessary to push ourselves outside of our comfort zones to avoid staying stuck in our routines.
On our first trip to Vietnam, we had to adjust to the constant noise and bustle of the lively cities.
As pedestrians, the simple act of crossing the streets and avoiding the never-ending flow of cars and motorbikes was a daily challenge.
At some of the local restaurants, cleanliness is optional. While the food is quite tasty and flavorful, the floors are dirty. Culturally, Vietnamese customers throw food or used napkins on the floor while eating.
While these two experiences shocked us at first, we learned to embrace being comfortable with the uncomfortable.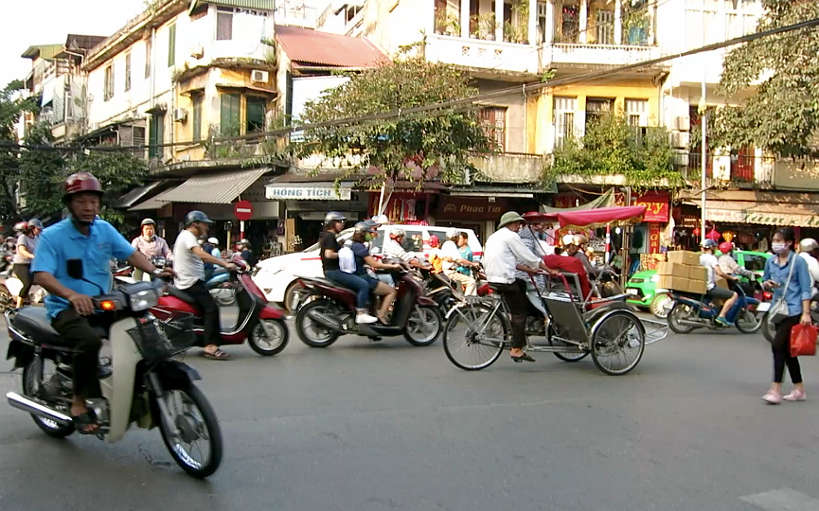 We Travel Because . . . We Love to Learn About the World
We travel because we love to learn more about the world than what we see in the online or offline media. Travel gives us the luxury of leaving what we know behind and opening up to discovering new things.
Earlier this year, we traveled to Laos, a country we had never been to before and admittedly didn't know much about.
In Luang Prabang, the culinary capital, we were amazed by the gleaming temples, monks in saffron robes all around and the existence of Buddhism coexisting within a Communist state.
Our trip was centered around food, and discovering authentic Lao food and Royal Laos cuisine was an exceptional culinary adventure.
Or Lam, a braised buffalo stew, and one of the traditional dishes of Luang Prabang, we learned was favored by royalty.
Taking a cooking class in Luang Prabang was one of the highlights of the trip. We learned to make a variety of local dishes, including jaew, a dipping sauce and main staple in Laos food.
Through travel, we expand and grow. We gain exposure to new cultures while learning in a very experiential manner. Travel broadens our perspectives about the world.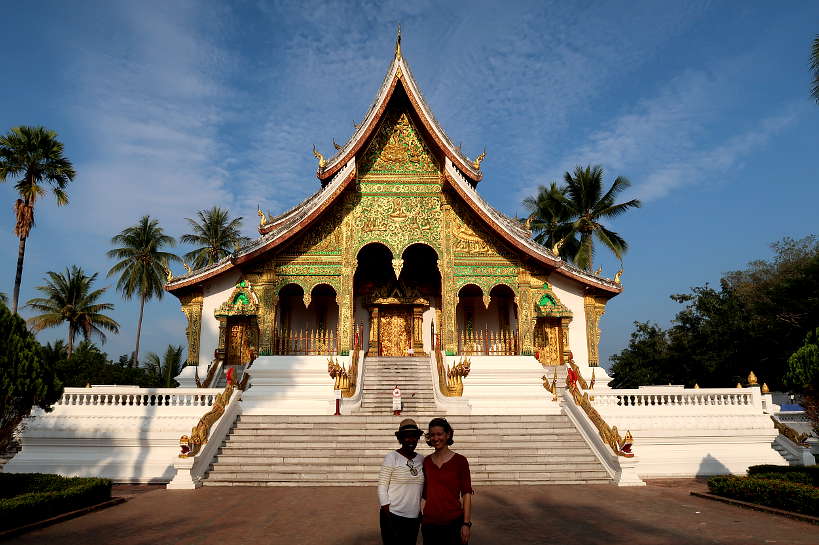 We Travel Because. . . We Love Meeting People
We travel because we love meeting people from different horizons and cultures.
One of the best ways we get to meet people is through food. We have found that food opens up dialogue and gives us a common language.
Our curiosity around food often sparks conversations with locals.
From simple questions like their favorite dishes to what markets or stores they frequent, we begin to build connections.
In Penang, Malaysia, we ate at hawker centers popular with locals. One evening, a man sitting behind us approached us and wondered with surprise how we found the place.
After we told him and engaged in some small talk, he proceeded to tell Rosemary that she was not handling her chopsticks correctly.
Unbeknownst to Rosemary, he had been watching her eat. In a gentle manner, he took Rosemary's hands and proceeded to teach her how to hold her chopsticks "Malay-style."
We love sharing these serendipitous moments with locals. These interactions help us connect to the country deeper through the people.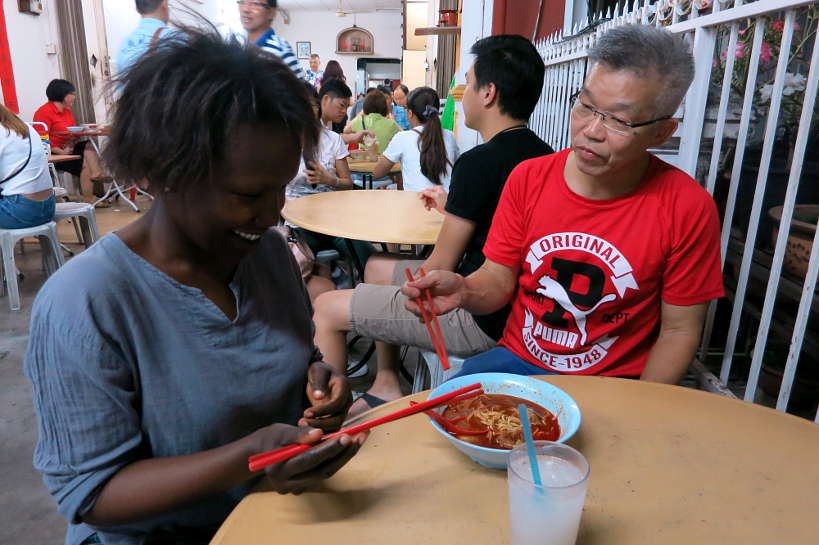 So, what about you, why do you travel?
In the comments below, tell us "I travel because…"
RELATED
Read about all the neat benefits on the TravelSmart App from Allianz Travel Insurance.
Love it? Pin it!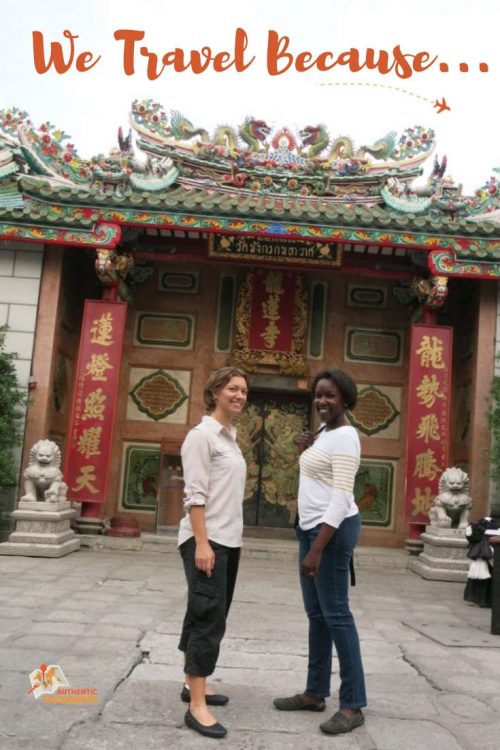 Disclosure: This article has been written in partnership with Allianz Travel Insurance, our travel insurance provider. Authentic Food Quest has received financial compensation from Allianz Global Assistance (AGA Service Company). As always all thoughts and opinions are our own.
Claire is a culinary explorer who travels the world in search of the best local foods. She is always looking for her next culinary adventure to bring you the best bites while exploring new places.