WELCOME TO AUTHENTIC FOOD QUEST
We invite you to experience local culture through food

At Authentic Food Quest, we believe eating local food is one of the best ways to discover local cultures.
And We Want To Help You Do That.
Our mission is to help you savor the best local flavors on your travels or in your home kitchen.
Authentic Food Quest empowers you with the KNOWLEDGE you need to explore the local culture.
GET TO KNOW the local food scene. Find the authentic dishes, drinks, and desserts not to miss and the local restaurants to have them.
DISCOVER the local markets and the best cooking classes and food tours to take.
If you are not traveling and are looking for inspiration, check out the RECIPE section and learn to make the local specialties in your home kitchen.
Choose any of the simple traditional recipes from around the world and bring the taste of travel home.
CONNECT deeper when you experience local food culture at home in your kitchen or on your travels.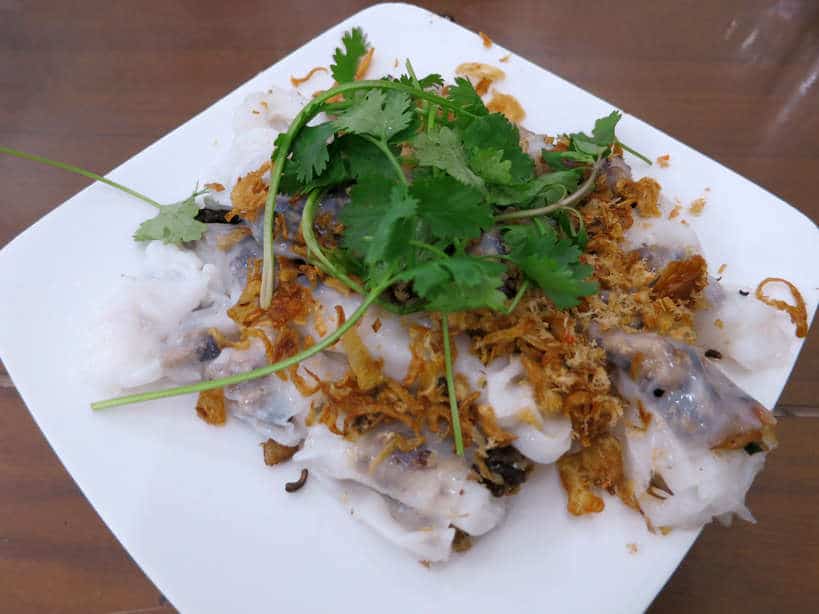 "You have to taste a culture to understand it."



Deborah H. Cater

WHO IS BEHIND AUTHENTIC FOOD QUEST?
We are Rosemary and Claire, digital nomads, and the culinary explorers behind Authentic Food Quest. Our goal is to help you explore local culture through food.
Partners in life and business, we took a leap of faith and created Authentic Food Quest in mid-2015. At the time, we were working tirelessly in our corporate careers and had reached a point where we were dissatisfied and feeling like "just another cog in the system."
We knew life could be better, so together with our love for food and travel, and our entrepreneurial spirit, we began our very own authentic food quest.
What started out as a personal quest to discover and showcase authentic foods from around the world has grown into much more.
Today, we are a trusted resource for local and authentic food experiences with a community of passionate authentic food lovers.
If you love eating local, learning about food origins, discovering traditional recipes and local products, Join Us!
On this journey, you'll forge deeper connections with the food, place, culture, and the people behind the food.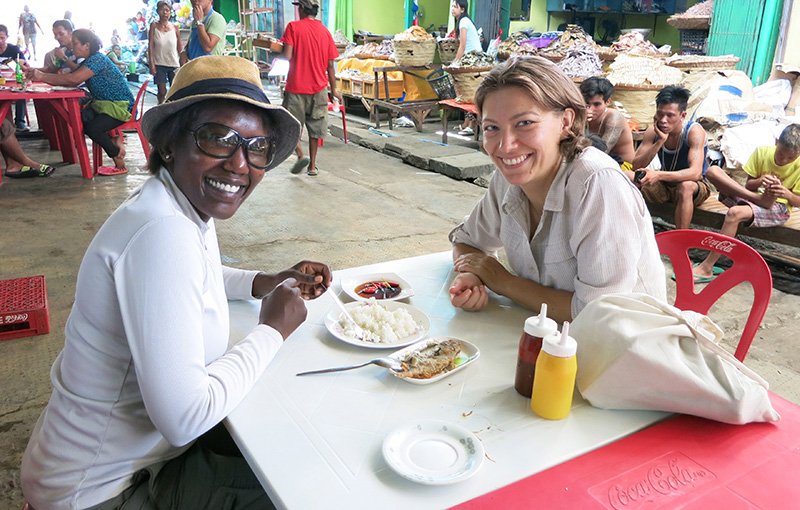 Making heartfelt human connections through local food experiences

Our philosophy is simple. We believe the best way to travel is through local food experiences.
Since 2015 we've been traveling across the globe, immersing ourselves in the local culture. The more we step off the beaten path, the deeper the human connections we make, and the greater the appreciation and understanding we have for local foods and traditions.
Together we've visited 37 countries and 240+ cities using food as our lens for traveling.
Our journey takes us right into the heart of the communities we visit. And through immersive food experiences, we learn and explore traditions passed down from generation to generation.
Locals are no longer strangers; instead, we make friends at the table, sharing stories alongside tasty local dishes—and in those moments heartfelt connections are made.
The experience has profoundly impacted us, and we are making deeper connections than we ever thought possible.
We hope to share this impact with you by sharing our stories and experiences about the people and food specialties.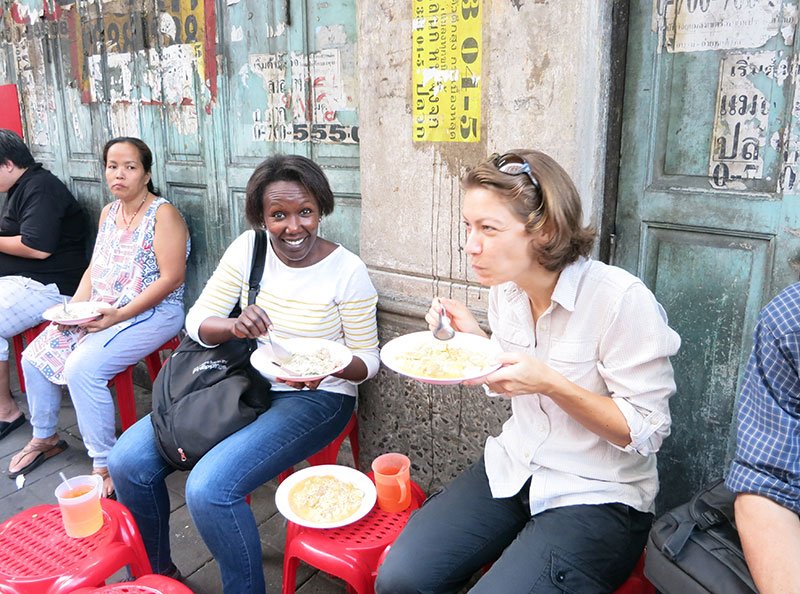 Helping food lovers discover connection through authentic local food
We're on a mission to help people around the world experience the same deep human connection that we've experienced on our travels.
If you're a food lover and lucky enough to be able to travel at the moment, our website will help you find the best spots to taste authentic local food or find information on local food experiences such as cooking classes, food and wine tours, and street food.
Plus, discover amazing local products from around the world in the entrepreneurial stories of the people behind the food.
Or, if you're thinking, "ah, I wish I could travel, but now's not the right time" —you're at home but long to try flavors from around the world—use our recipe section to experience authentic local food from the comfort of your own kitchen.
If you are longing for travel escape, unwind with our tasty YouTube videos featuring recipes, food specialties, and more.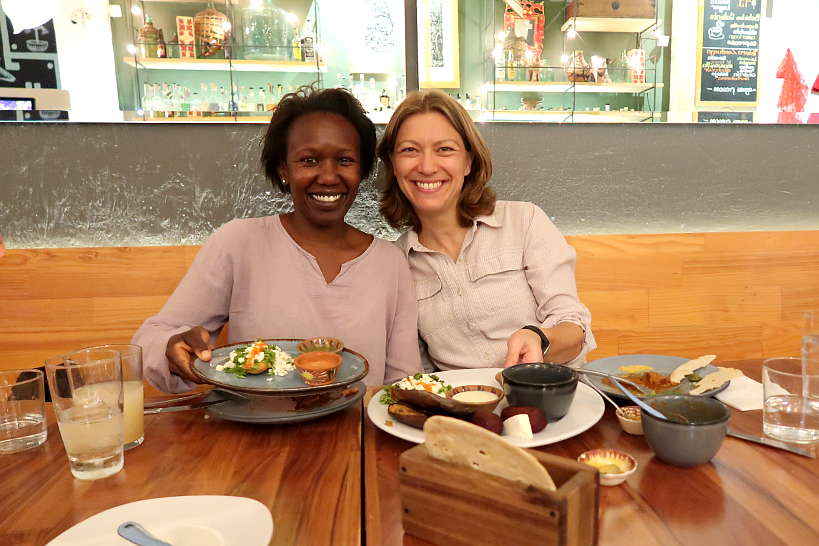 Experience the joy that comes with tasting simple, tasty local flavors. Discover local dishes and read stories of their history and origin. Get to know unique local products that are celebrated in local food specialties.
Wherever you are in the world, whether you're at home or currently traveling, you too can experience heartfelt connection through food.
If you're curious and eager to learn about new places and local food, stick around and dig deep into our articles and recipes.
Follow us now using the social links below, get inspired with tasty bites and travel through food today.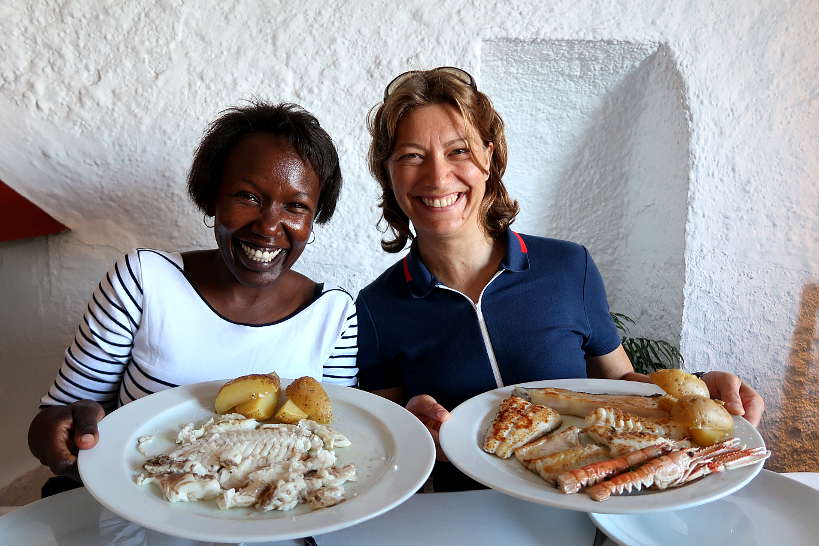 Savor the Adventure!
Rosemary and Claire
The culinary explorers behind Authentic Food Quest

IF YOU LOVE EXPERIENCING A LOCAL CULTURE THROUGH FOOD… CONNECT WITH US!