Porto is best known for its beautiful setting along the Douro River and the famous Port wines.
A very convenient city for visitors, Porto has a walkable Old Center that is easily navigable by foot. The inexpensive public transportation system makes it easy to reach all the main attractions.
You will not want to miss visiting the wine cellars and tasting the local gastronomy while sightseeing around this Unesco Historical Center.
As you plan for your own food quest to explore the local flavors, you will want to know where to stay in Porto for food.
If you are looking for the best places to stay in Porto for food lovers, here are our recommendations based on location, neighborhoods and the local food scene.

Porto City Center
Porto City Center is the best area to stay for the first time visitors. Although not as affordable as other areas, you will find all the major sights within walking distance.
This is the best area to stay in Porto to take advantage of the many cafes, restaurants, bakeries, and the main farmer market.
Read more about the Top 10 Authentic Foods to have in Porto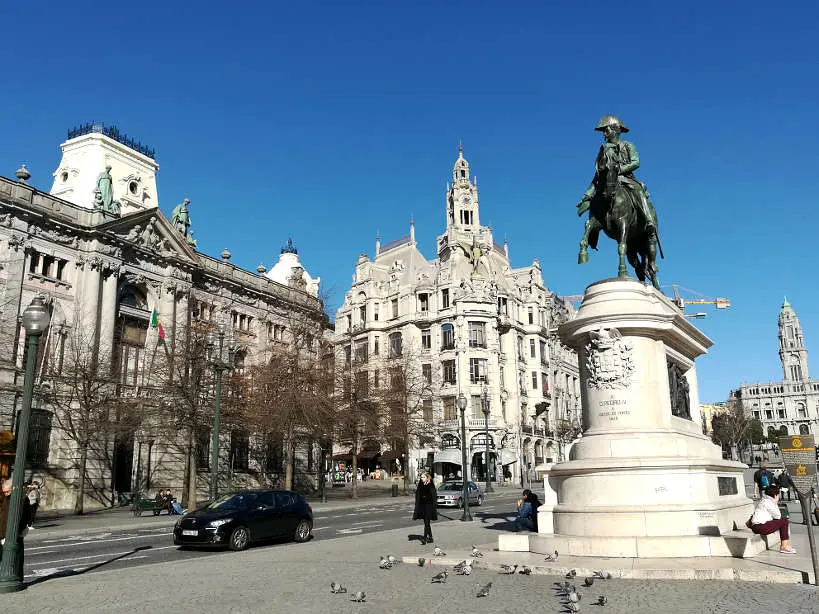 Vila Nova de Gaia
Vila Nova de Gaia is located across Porto city on the other side of the Douro River. It is the "home base" of the Port cellars in Porto and easily accessible with the tramway as well as the bus system.
If your visit to Porto is focused on exploring Port wines and visiting many Port cellars, this is the best place to stay in Porto.
Read more about Port Tasting in Porto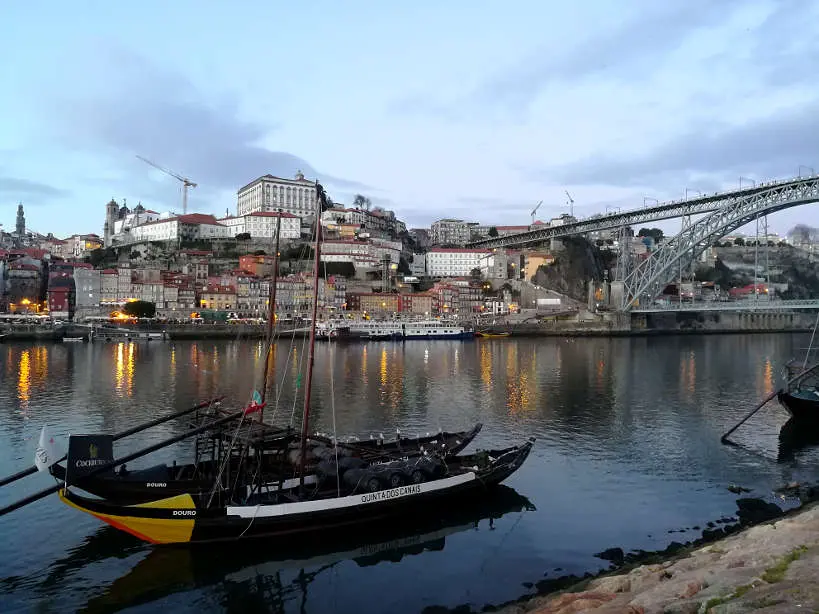 Local Porto Neighborhoods
Beyond Porto City Center and Vila Nova de Gaia, you may want to consider staying in a local neighborhood.
These are some of the best areas to stay in Porto for a local experience and they are all accessible via public transportation.
Here are a few local neighborhoods to consider for where to stay in Porto.
Near the second train station named Campanha, you have a local neighborhood easily reachable by public transportation.
By the Marques Square, you will find a lively local scene still within proximity to the city center by metro.
Finally, near Estádio do Dragão the famous stadium where the soccer team FC Porto plays, you will be sure to get into the local culture each game night.
These neighborhoods will have a more local feel and they offer affordable accommodation options.
If you are comfortable taking local transportation or shared car services like Uber, these local neighborhoods are some of the best areas to stay in Porto for affordable options with a local flavor.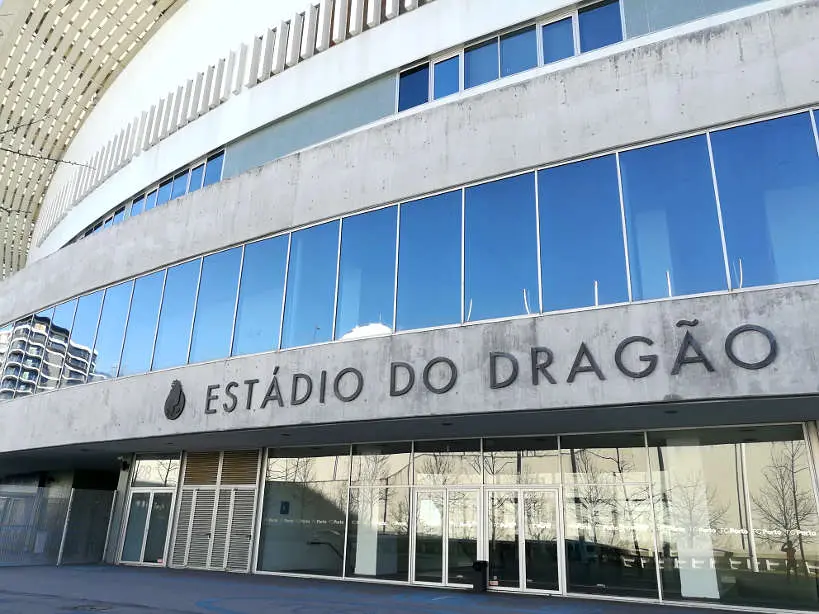 Authentic Food Quest Tip: To explore the city and make the most of your visit to Porto, we recommend getting a Porto Card. A Porto Card is an official city pass that offers benefits and discounts for over 170 attractions and cultural sites in Porto and the region.
Read more about how to make the best of your Porto visit with the Porto Card.
Where to Stay in Porto City Center for Food Lovers
In the Porto City Center area, we recommend the following hotels and accommodations for the best places to stay in the Porto City Center for food lovers.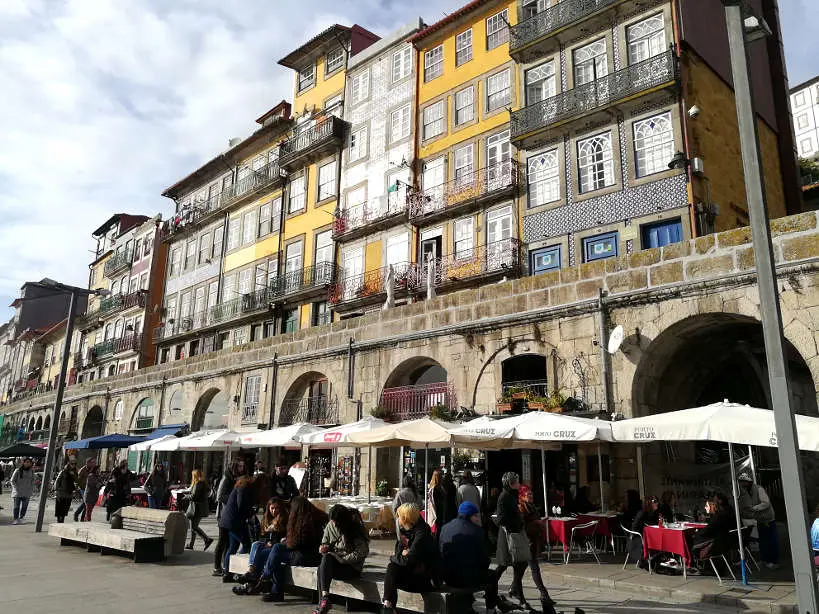 Authentic Food Quest Tip: To explore Porto city center and get an introduction to the local Porto food, we recommend taking a Porto food tour. On this half-day Porto food tour, you will taste a variety of local food and wine specialties. As you walk around Porto, you'll learn about the history of the city and finish off with a local Portuguese sweet treat.
Where to Stay in Vila de Gaia for Food and Wine Lovers
Port wine and food lovers will love any of these accommodation recommendations in Vila de Gaia.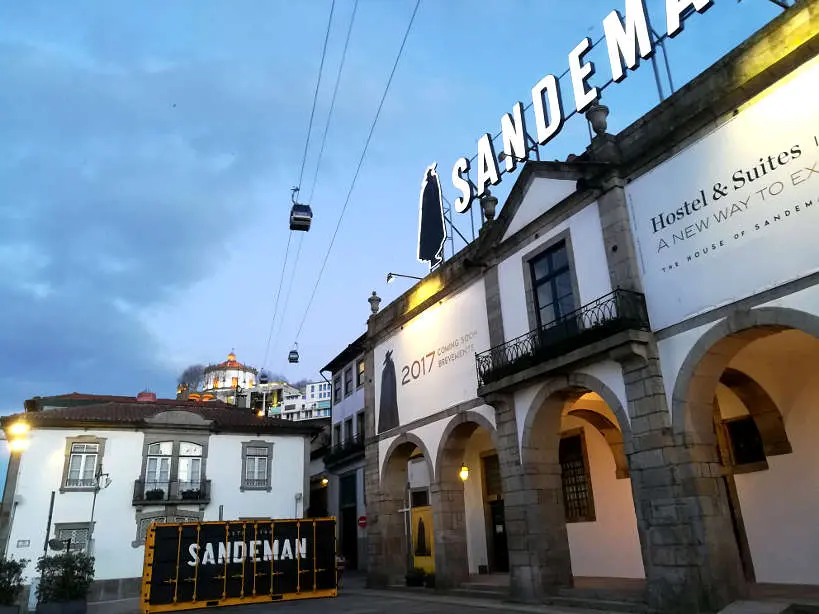 Where to Stay in Porto For a Local Experience 
For local and budget friendly options, we recommend the following hotels and accommodations for where to stay in Porto for on a budget.

In Summary
Porto has been recognized as the Best European Destination three times in the last 10 years and for good reason.
The city offers beautiful sights and historical venues as well as an amazing local food scene.
With these neighborhood recommendations and a list of accommodations, we want to give you a head start to plan your food quest in Porto.
For more accommodation options in the various neighborhoods, check out additional places of where to stay in Porto by browsing on booking.com
What is your favorite neighborhood and best place to stay in Porto? Please tell us in the comments below.
Savor the Adventure!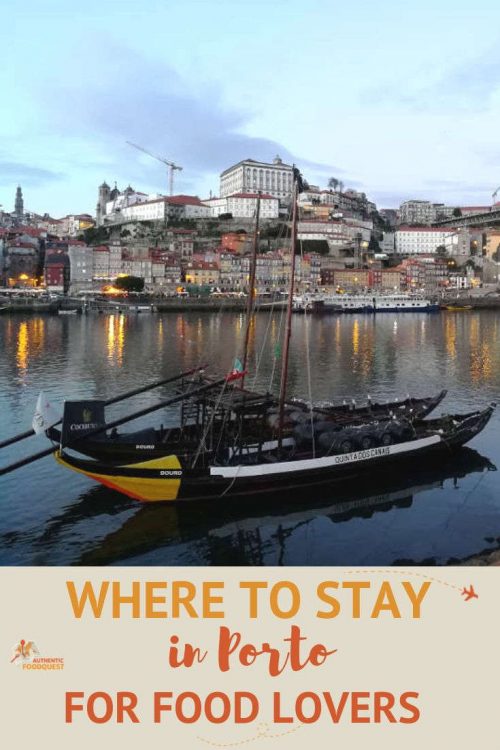 Disclaimer: This page contains affiliate links. That means at no extra charge to you, we earn a small commission when you purchase using these links. Thank you for your support.
Claire, ex-engineer, is a digital nomad and content creator at Authentic Food Quest. Since 2015, with her partner, Rosemary, they travel the world in search of the best local food experiences. Their mission is to help you enjoy the best local specialties on your travels or via recipes in your home kitchen. Favorite country for food: Vietnam. Favorite local dish: Hainanese Chicken Rice.  Favorite way to keep fit: Cycling. Claire is responsible for the website and the fun food & travel videos on Youtube. She is also co-author of Authentic Food Quest Argentina and Authentic Food Quest Peru, available on Amazon.