You may already know Chile produces some excellent wines with a growing reputation every year. Our quest for authentic food in Chile took us across the entire country – from the coast to the desert discovering new foods and drinks. In this post we want to put a spotlight on 6 unique Chilean drinks you must try for a local experience.
Are you ready to drink like a Chilean? Let's go…

1. Mote con Huesillo
One of the most typical drinks you will find throughout Chile is Mote con Huesillo. This drink has a long history dating back to the colonial time period, and the tradition continues today. Drinking mote con huesillo is a popular way to quench your thirst during the hot summer months.
Mote con Huesillo roughly translates to peaches with wheat. This drink is made from husked wheat (mote) and dried peaches (huesillo) soaked with sugar water and cinnamon to make a sweet, non-alcoholic drink.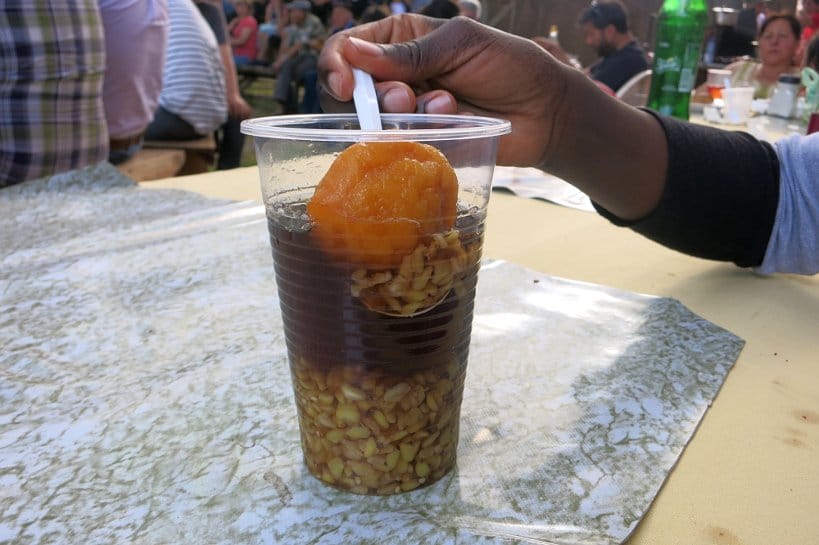 You can find this Chilean drink everywhere from restaurants, parks, at street fairs or sold by street vendors. This beverage is so typical, that there's even a saying for it, "Más chileno que el mote con huesillo," which translates to mean "More Chilean than a mote con huesillo." This refers to the distinctive nationality of this drink and typical Chilean products.
We first tried this drink at a local fair in the South of Chile and again on the streets of San Pedro de Atacama. We found it refreshing though a bit odd with the softened wheat. The sweetened syrupy juice from the dried peaches gave it a delicious flavor that we both enjoyed. The best part about mote con huesillo is that it is a drink that you can eat as well.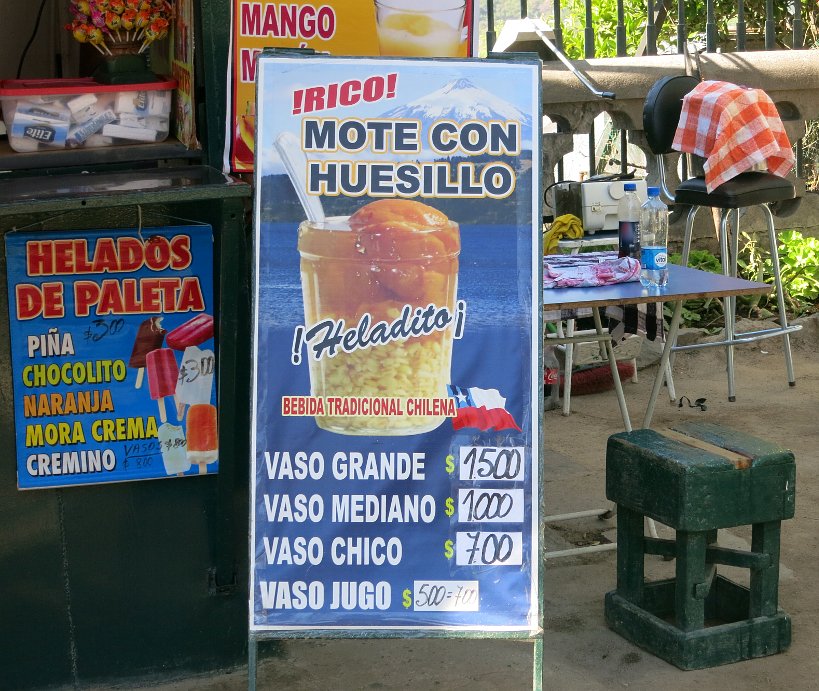 2. Carménère
Carménère is the emblematic wine of Chile, much like Malbec is to Argentina. The Carménère vines were imported into Chile from Bordeaux in France. In 1867, after the Phylloxera plague wiped out most of the vineyards of Europe the Carménère was considered extinct. It was only rediscovered in Chile in the mid-1990s after being mistaken for Merlot. See here for more on the history of Carménère.
We first tried Carménère in the wine regions of Maule Valley and Maipo Valley. You can read here about our experience in Maule Valley where Chile's first vines were planted in the 16th Century. Maipo Valley, in the Central Valley is where many of Chile's top red wines come from. We tasted Carménère from several vineyards in this valley and you can read more about our vineyard visits here.
Deep in color, this red wine is soft and rounded. It has floral aromas as well as berry flavors with hints of smoky tobacco.Carménère is one of the most delicious Chilean drinks that you should not miss!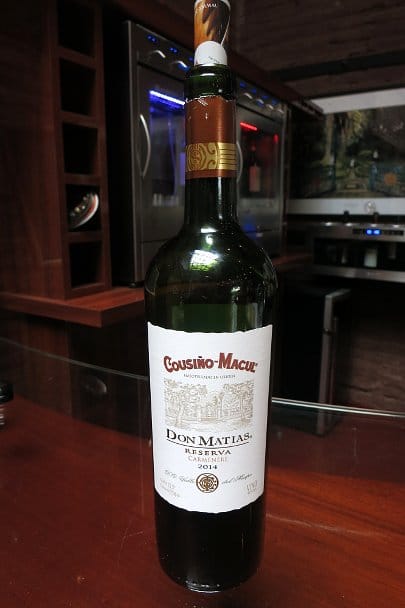 3. Borgoña
Borgoña is a popular punch prepared with red wine and ripe strawberries. It comes from the Central Valley, Chile's most productive and internationally renowned wine region. It is typically prepared with Carménère, the iconic Chilean red wine. Strawberries are mixed with the wine and strawberry pieces are added to infuse into the newly made punch. Sugar is sometimes added depending on taste preferences.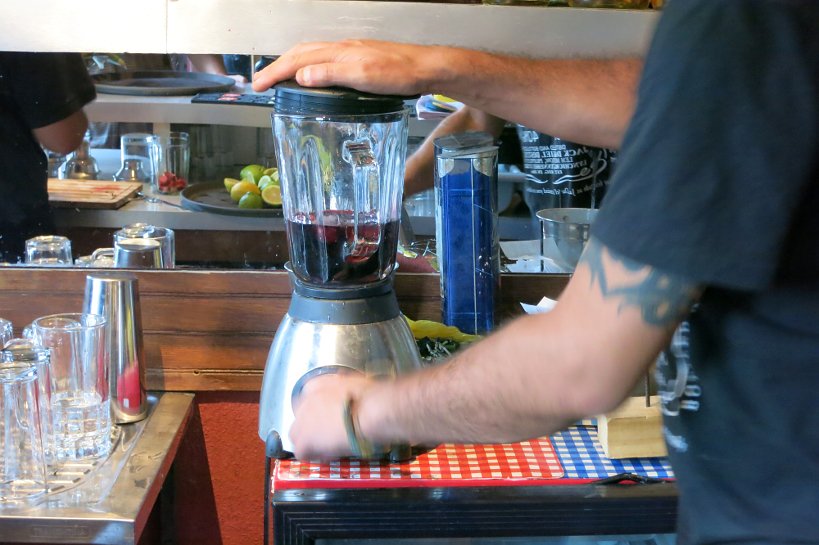 You will find Borgoña at street fairs, restaurants or bars in Chile. It is a refreshing drink, that resembles the sangria for its sweetness though the taste is much more on the berry side. It is very easy to drink and the portion servings are large. With the sugar and wine mix, it is easy to find yourself tipsy, watch out!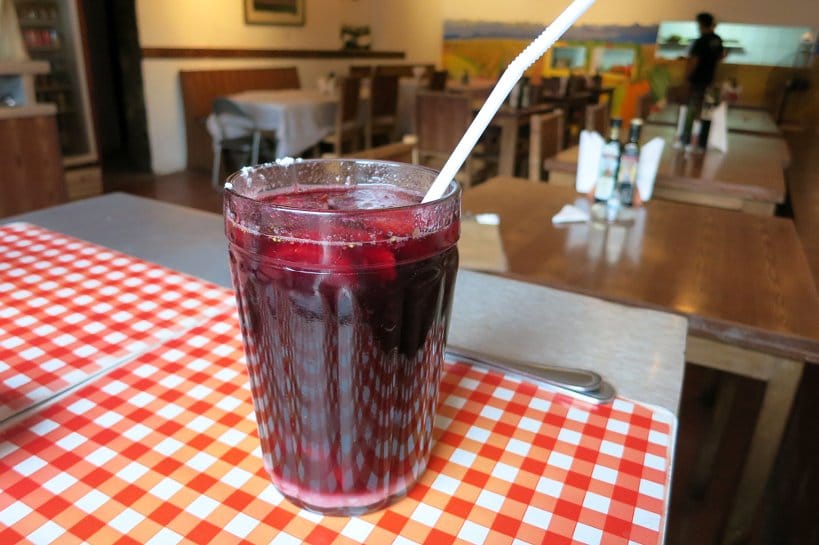 4. Chicha
Chicha is a sweet wine typically made from fermented grapes or apples. It is one of the most traditional Chilean drinks consumed on Chile's National Day also referred as fiestas patrias. It is celebrated on September 18th and marks the beginning of independence from Spain. During this Holiday, Chile's President will make a toast with Chicha during the military parade. This is not a common drink outside of this period, and you may need to search for it.  
We had the chance to try Chicha made with grapes at Boragó restaurant in Santiago, the #2 restaurant in Latin America. You can read more about our experience at Boragó here.
We tried Chicha after a couple glasses of wine and we found it very easy to drink. Maybe our taste buds were already tainted, but we found it sweet, although not as sweet as a dessert wines. This is one of the Chilean drinks we would not mind trying again. One of best parts about this experience was drinking it out of the traditional horn called cacho de chincha. Enjoy this unique experience on your trip to Chile.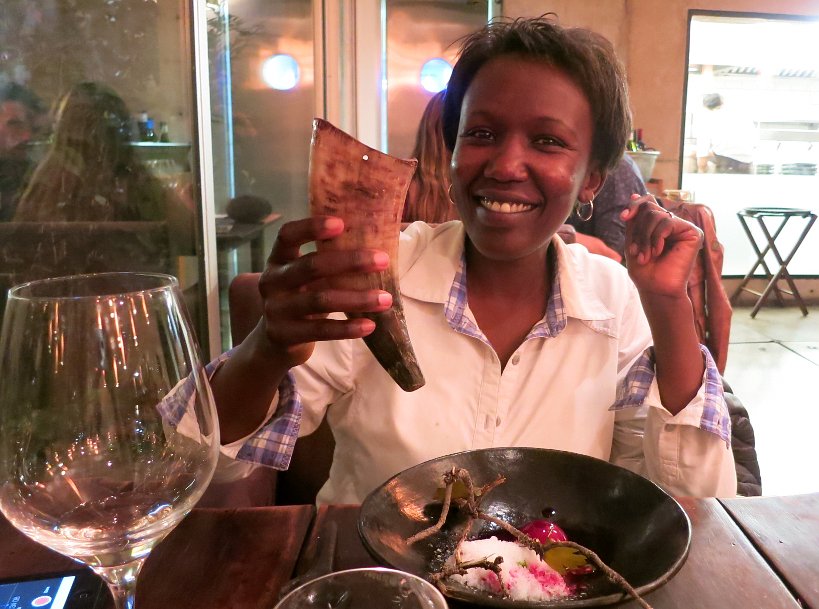 5. Terremoto
Another one of the unique Chilean drinks is Terremoto. It is not found everywhere, but should be on your list to try when you visit Chile. Terremoto literary means "Earthquake" since you are left with the ground and legs feeling very shaky. This drink consists of pineapple ice-cream, mixed with a sweet, fermented white wine called Pipeño and grenadine.
The story behind this famous drink is interesting. Legend has it that a few days after the earthquake of 1985, a group of German reporters came to Santiago to report on the damages caused by the earthquake. The group ordered pipeño wine and found it almost undrinkable. They asked the waiter to sweeten it and he added pineapple ice-cream. When they tried it, they supposedly said Esto sí que es un Terremoto (This truly is an earthquake) due to how strong it was and the name stuck ever since.
We tried this drink in the Atacama Desert in northern Chile on a hot sunny afternoon. Having spent the day discovering the incredible landscape of Valle de la Luna (Moon Valley), we were in need of something refreshing.
When the drink was served, we were surprised to see it clearly broken up out into levels. The grenadine and mixture at the bottom and the ice-cream floating on top. After stirring it and mixing it together, we took the first couple of sips. Despite being strong and sugary, it was surprisingly quite refreshing. Rosemary enjoyed this drink more than Claire, but was careful to keep drinking water in between sips. The Germans were not far from the truth.
This drink is strong and can leave you shaking at the knees.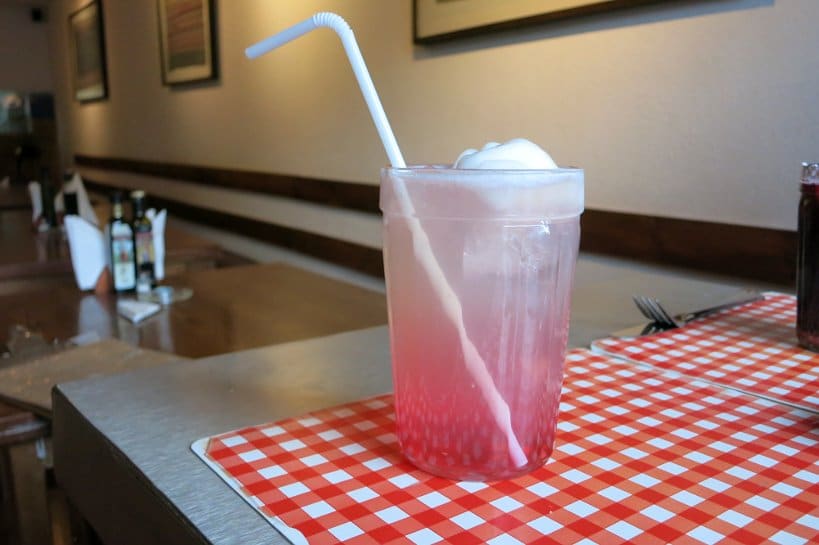 6. Pisco Sour
Pisco Sour is the famous cocktail also known as Chile's National Spirit.  Peru also has its own version of Pisco Sour that is also considered the national beverage. We wrote more about Peru's Pisco Sour here.
Although Chile and Peru dispute the origins of Pisco Sour, the way each country makes it is quite different and worth exploring.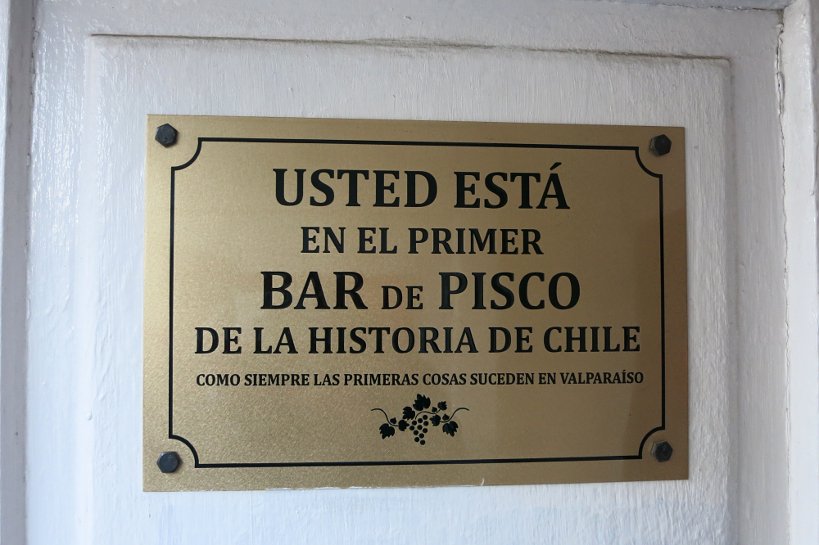 In Chile, Pisco Sour is made from Chilean Pisco brandy, lemon from Pica, sugar, and ice. In the  Peruvian Pisco Sour, egg whites, bitter drops and more sugar is usually added.
There are also significant differences in the way the Pisco brandy is made. In Chile, the Pisco brandy is aged in oak barrels which is not the case for Peruvian Pisco. You can read more here about how Pisco is made in Peru at one of the oldest Pisco wineries.
You will find Pisco Sour served at restaurants and bars across the country. We enjoyed  the taste of Chilean Pisco Sours and found them smooth and easy to drink. A great drink to enjoy prior to your dinner, be sure not to miss it on your visit to Chile.
If you are interested in learning more about Chilean Pisco and Pisco Sour,  here is a great article from The Chicago Reader which goes in-depth into finding the perfect Pisco Sour.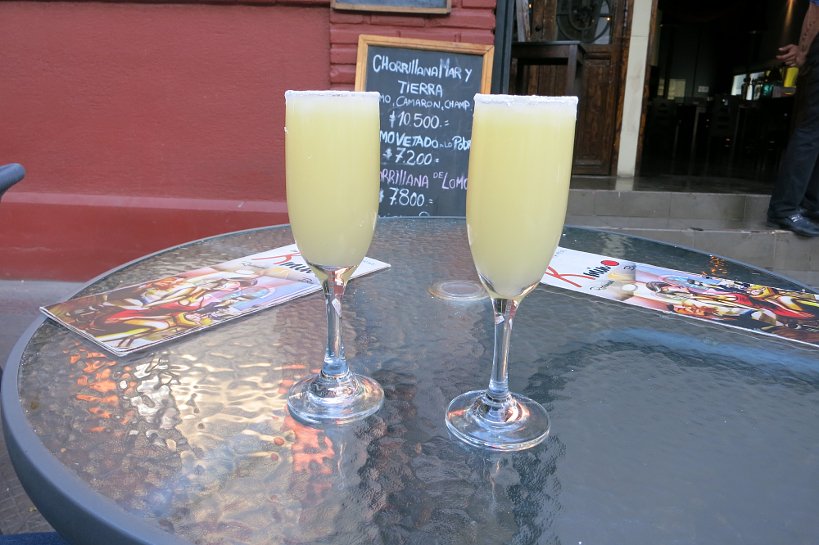 Summary
Chilean drinks are just as unique and diverse as the food you will find throughout the country. Some of the drinks you will see everywhere, while others may need to dig for. By seeking out these 6 famous Chilean drinks, you will elevate your experience from being a tourist to being a real local, immersed in the local culture.
However, if you are going to try all of these Chilean drinks, you'll need some food to keep you going. Be sure to check out our previous post on the 10 popular Chilean dishes worth trying. Eat and drink like a local in Chile and savor your local and authentic food experiences.
Don't forget to sign up for our monthly newsletter here and get your free ebook on The 5 Best Ways to Find Authentic Food While Traveling.
Savor The Adventure!
Sharing is Caring! Feel free to Pin this Chilean Drinks Post 🙂