One of the first things that struck us when we got to Lima, Peru on our quest for authentic food, was the high number of Chinese restaurants. At literally every corner, you see Chinese restaurants called Chifa selling Peruvian Chinese food. We were surprised as we did not expect to see such a dominant influence of the Chinese. We knew that this phenomenon needed further investigation.
The Chinese Influence in Lima
To understand the Chifas and the Chinese influence in Peru, we started by visiting the local Chinatown in Lima. We learned that Barrio Chino de Lima is one of the Western Hemisphere's earliest Chinatowns. The Chinese were the first Asians to arrive in Peru between 1848 and 1874. These early immigrants came as laborers with most staying and establishing small businesses and restaurants.
The Chinese introduced new ingredients such as ginger, soy sauce and scallions while maintaining their traditional cooking methods. They also used local ingredients like sweet pineapples and bananas from the Amazon and potatoes from the Andes highlands to create a new cuisine called Chifa.
Chifa reflects a fusion by Chinese Peruvians of the products that the Chinese brought with them and those that they found in Peru. In Chinese, "chi" means to eat and "fan" means rice. This is the origin of the delicious Peruvian Chinese food.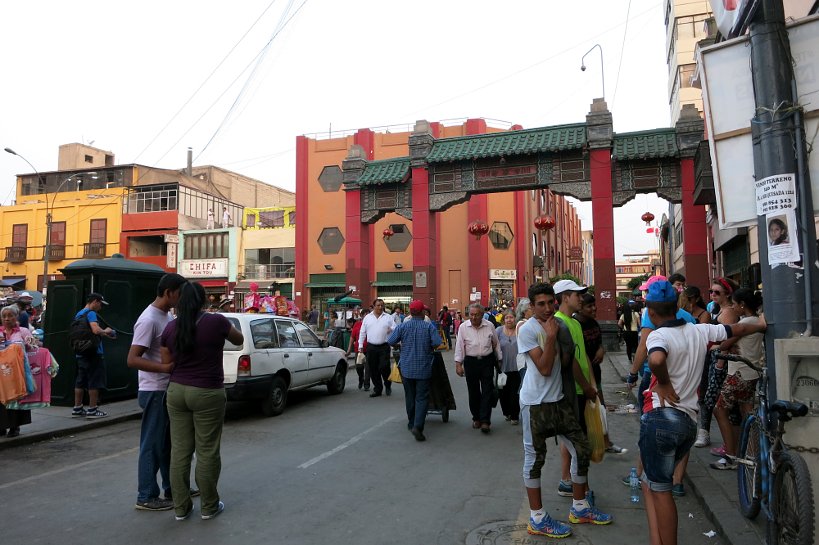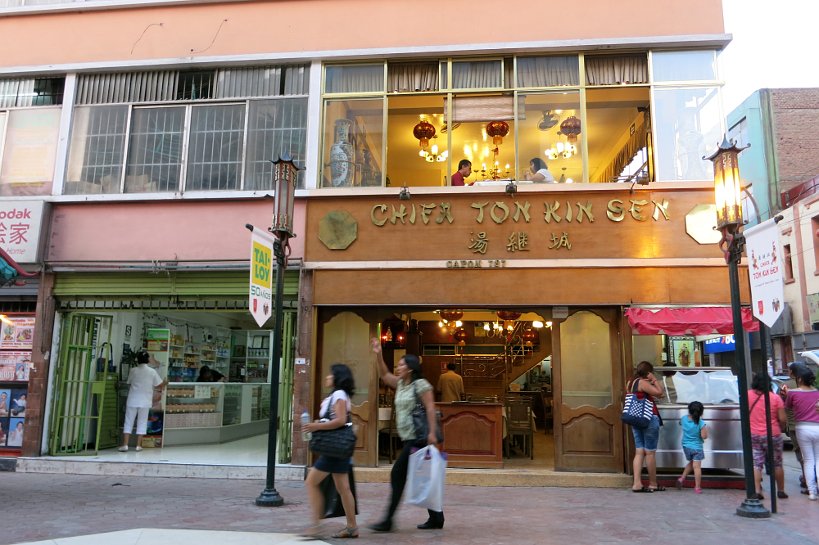 5 Must Try Chifa Dishes
Where to eat Chifa and what to eat quickly became our next challenge. With thousands of Chifa restaurants in all districts of Lima and many in the Lince neighborhood where we were staying, we had plenty to choose from. We decided to take the simple route and check out a couple of restaurants in the neighborhood trying a different Peruvian Chinese food at each restaurant.
We share below 5 Authentic Peruvian Chinese food you want to try in Peru.
#1: Arroz Chaufa
Arroz Chaufa also known as just Chaufa is the most emblematic of the Peruvian Chinese dishes. The word Chaufa comes from Cantonese and literally means fried rice. It is prepared with a mix of fried rice, vegetables, Chinese onions, garlic, ginger, eggs, and chicken, cooked in a wok with soy sauce. It can also be prepared with other meats such as pork and steak. One fun fact about this dish is the Chaufero; this refers to the cook who specializes in the art of making Chaufa.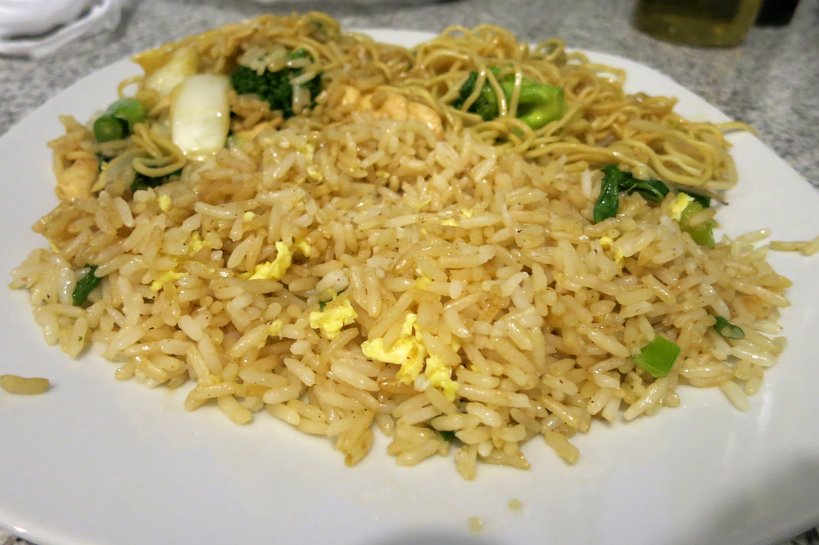 We tried Chaufa at several Chifa restaurants in our neighborhood and found it to be a quite simple Peruvian Chinese food. It is the most basic of the Chaufas and is essentially fried rice. We took it "to go" several times when we needed something quick and easy and did not feel like cooking. It is filling and satisfying but don't expect anything fancy.
#2: Chaufa De Marisco
A variation of the Chaufa, Chaufa de Marisco is a Chaufa prepared with seafood. Chaufa is so much a part of the Peruvian food culture that it is not only served at a Chifa restaurant. We tried Chaufa de Marisco at a Cevicheria (a place that sells ceviche) at the Surquillo farmers market.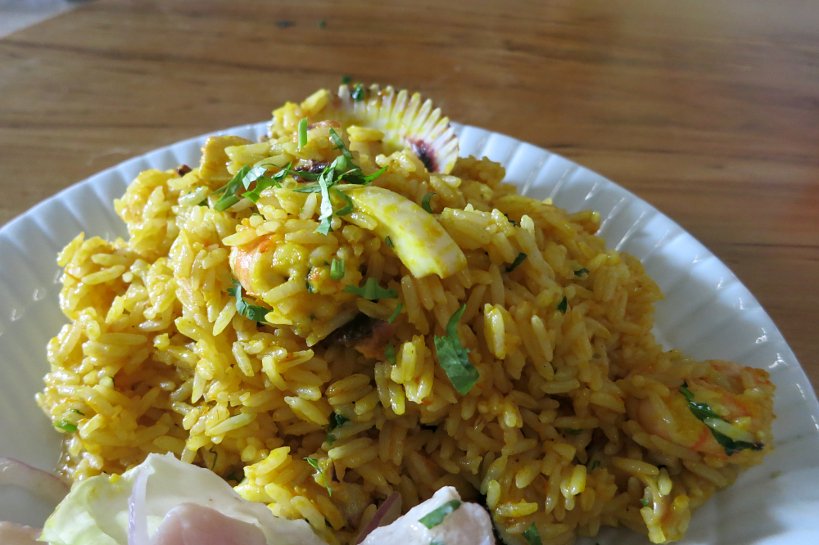 While waiting for the Chaufa de Marisco dish, we were served a delicious soup from the juice of the cooked seafood, with cilantro and onion. A delight! The Chaufa was prepared with ají amarillo (yellow chili pepper), rice, calamaris and shrimps.
It was a nice change from the typical Arroz Chaufa. The dish gets its nice yellow color from the seafood and the ají amarillo. The flavors and fresh seafood were incredible. We would recommend skipping the standard Arroz Chaufa and going straight for the Chaufa de Marisco.
#3. Tallarin con Pollo
Tallarin along with Chaufa is one of the Peruvian Chinese food that is on every Chifa menu. Tallarin by itself are yellow noodles made with eggs. They are most commonly prepared with chicken (Tallarin con Pollo). Similarly to the Chaufa, the tallarin is stir-fried in a wok with vegetables, chinese onions, chicken, soy sauce and ginger. They are several variations of this dish and vegetables can be added as well as different types of meat.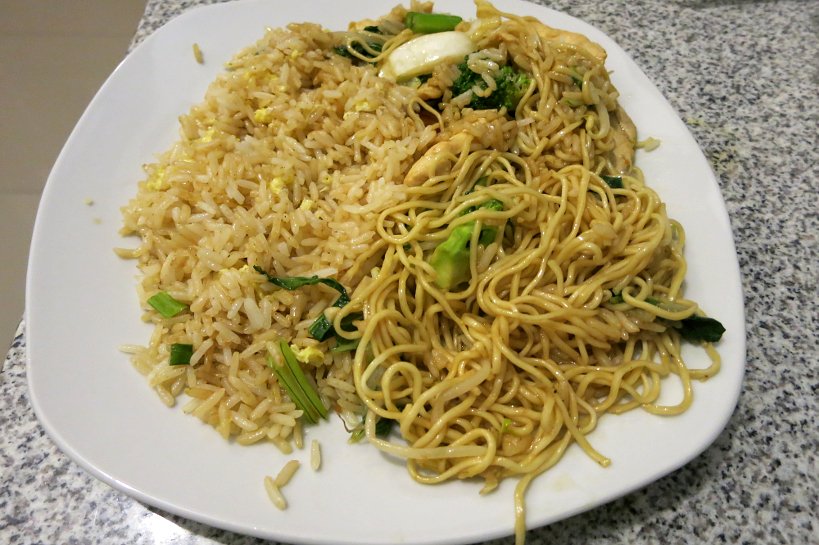 We tried the Tallarin con Pollo in combination with Chaufa. We really enjoyed the flavors of the stir-fried noodle as well as their thin texture. We found this dish to have more complex flavors and was more delicious than the Chaufa. We recommend that you have it as one meal and you will not regret it!
#4. Sopa de Wonton
The Sopa de Wonton or wonton soup is the most common soup served in the Chifa. It is usually offered at lunch or with dinner. It is a simple soup made of noodles, wonton filled with meat, cilantro, chinese onion and chicken. It is quite basic though full of flavors. A very nice soup to start the meal and stimulate your appetite!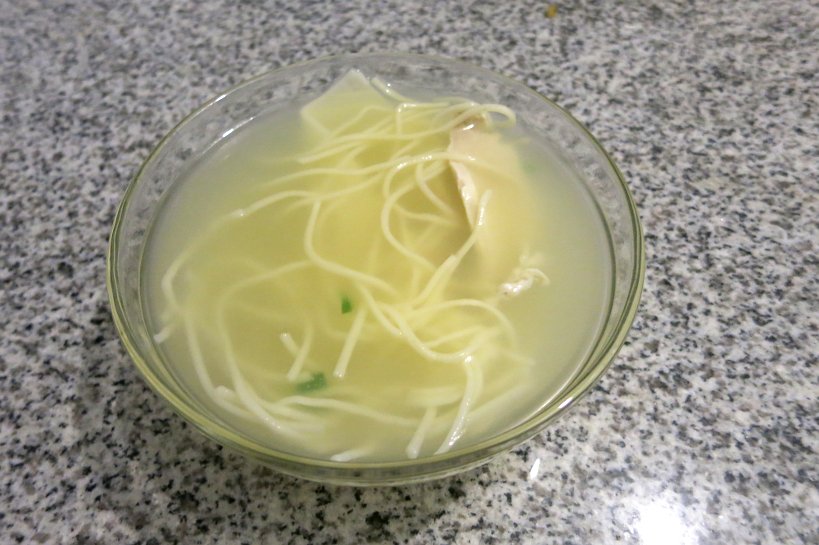 #5. Lomo Saltado
Lomo Saltado, today is considered a traditional Peruvian dish, though it is actually a fusion of Chinese and Peruvian food. This is one of the typical must try dishes that is highly recommended by Peru Gastronomy critic, Cecilia Portella Morote.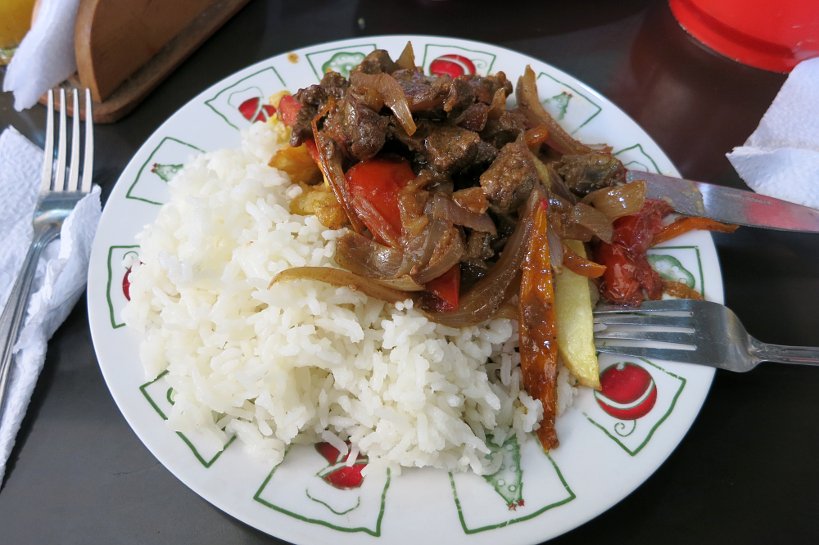 Strips of beef are stir-fried with potatoes, onions, tomato and ají amarillo then flavored with a little soy sauce, garlic and cilantro. Although it is served Chinese-style with rice on the side, it is interesting to see Peruvian potatoes included as well.
Of the Peruvian Chinese dishes we tried, this one dish was our favorite. The delicious thin cut strips of beef, accompanied with veggies, rice and potatoes makes for an easy and tasty meal. It's the kind of dish that you cannot go wrong with. After digging into this meal, it's easy to see why this dish has transcended its Chinese origins to becoming a staple in the Peruvian cuisine.
In Summary
The immigrant culture is very strong in Peru. And, the Chinese influence has been the most surprising and yet wonderful to experience in the Peruvian Chinese food. Apparently, Peru is the country with the most Chinese restaurants in South America. And it is only in Peru that Chinese food is referred to as Chifa. What's interesting is that unlike the U.S. where Chinese food is considered "ethnic", Chifa is so deeply integrated with Peru and the food, that is has become, in itself, Peruvian.
Our culinary journey and hunt for authentic dishes around Peru continues. We invite you to join us and learn a little more about the Gastronomy capital of South America.
Don't forget to sign up for our monthly newsletter here and get your free ebook on The 5 Best Ways to Find Authentic Food While Traveling.
Savor The Adventure!
Claire is co-founder of Authentic Food Quest and a lover of simple and exquisite cuisine. Since 2015, with her partner, Rosemary, she has been traveling the world as a digital nomad, creating content about local food experiences.
Her advice from visiting 45 countries and more than 240 food cities has been featured in Lonely Planet, Business Insider, Honest Cooking, Food Insider, and Huffington Post. She has also co-authored three books, including one in collaboration with Costa Brava Tourism.
An ex-mechanical engineer, Claire is responsible for SEO, keeping the website running, and the fun food & travel videos on YouTube.
When Claire is not eating, she can be found running or cycling. Find out more about Authentic Food Quest