So you are finally at your dream vacation destination, it might be Paris, Buenos Aires, or Singapore. You're eager to taste the local cuisine and eat your way through the city.
But wait! There is an ocean of information online. Your destination has numerous restaurants all competing for your attention with their menus and food. How do you know that you will not end up eating tourist trap food?
Finding and showcasing authentic food is at the core of Authentic Food Quest. After years of moving to new countries and cities, tracking down local food specialties, we launched Authentic Food Quest.
Our mission is to connect to culture through local food specialties.
On your travels, you want to avoid disappointment in the food. We invite you to savor the local specialties. Avoid the catered food designed for tourists.
Getting an authentic food experience is not a simple task. Here are 5 tips to get you off the tourist trap food path.

1.Visit The Local Farmers Markets
Farmers markets are a vibrant mixture of sights, colors, sounds and intoxicating aromas. No matter what's for sale – fresh produce, food, crafts, or antiques, you get a sense of the local culture. If you really want to see what locals are eating and buying, get off the tourist path and get to know the more authentic side of a destination.
Wherever your travels take you, there will be some sort of market that will give you an authentic experience. When we were in Lima on our quest to discover the authentic food of Peru, we stayed in a local neighborhood or barrio called Lince. Little did we know when we picked this barrio, that it would be in the heart of several local markets and a very popular foodie destination for locals.
About four blocks away from where we were staying, was one of our favorite local farmers market. In addition to having fresh and delicious fruits and vegetables, they also had amazing lunch specials. For less than $5USD per person, we could get an appetizer, a main meal and unlimited amounts of fresh juice. The way the system worked was simple. Walk around the food stalls, find a menu that appeals to you and then pull up a stool to the counter. Here, we had some of the best ceviche (raw fish) that we could have imagined.
Eating raw fish terrifies many travelers. Eating raw fish at a local market for some is asking for trouble. What we enjoyed instead was fresh fish from that morning and a chance to chat with the cook, while watching her prepare our meals. Savor the delights at the local market, and taste the authenticity on your travels.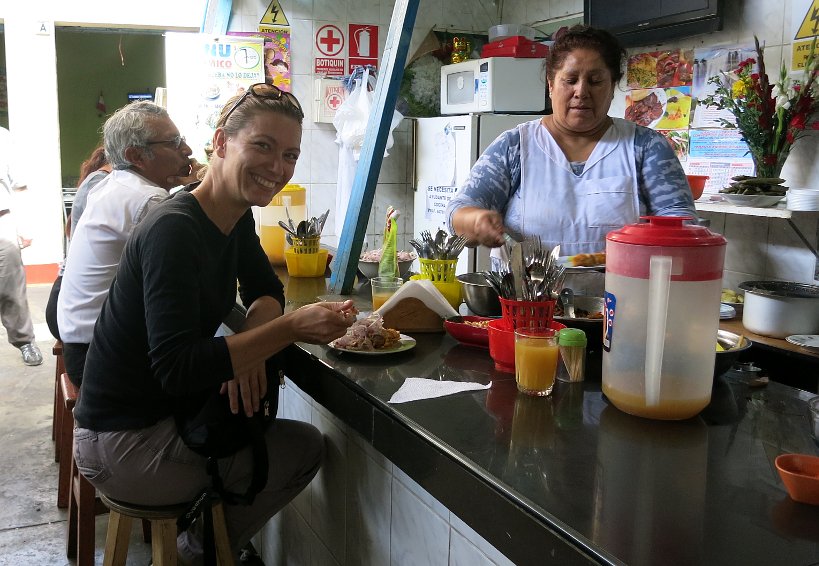 2.Take The Streets Less Traveled
You know the feeling on your travels, when you are so tired after visiting the museums or cultural sites and all you want to do is sit down and let your legs rest. Maybe you are a little hungry or you just want to quench your thirst and look at your maps or guide books and plan for your next stop.
Resist the temptation to grab a sit in a beautiful square of plaza close by. Walk as far as you can from the main tourist attraction sites. The further you go, you will find better and cheaper food.
Our quest to discover authentic food from the desert took us to San Pedro De Atacama in the north of Chile. San Pedro de Atacama is a small touristy town with an endearing charm and slow pace. The main streets are dusty and lined with adobe brown colored buildings and they all lead to the main plaza. This area is filled with many restaurants with servers standing outside inviting you with tourist trap food.
Claire's birthday was approaching and we were looking for an authentic restaurant where we could celebrate. We decided to get off the main tourist area and just walk and explore what was on the outskirts. No map and no guidebook. Just curiosity and a sense of discovery.
It was by taking the road less traveled that we stumbled onto Baltinache. Baltinache is known for serving indigenous fusion cuisine – a mix of Mapuche (indigenous Chileans) with local ingredients from San Pedro de Atacama. Here, we had one of the most creative cuisines we have ever had. We also had the opportunity to meet with the chef and learn about her Mapuche upbringing.
No matter how tempting the nearby restaurants may seem, keep walking and you will be rewarded with amazing meals and cherished moments.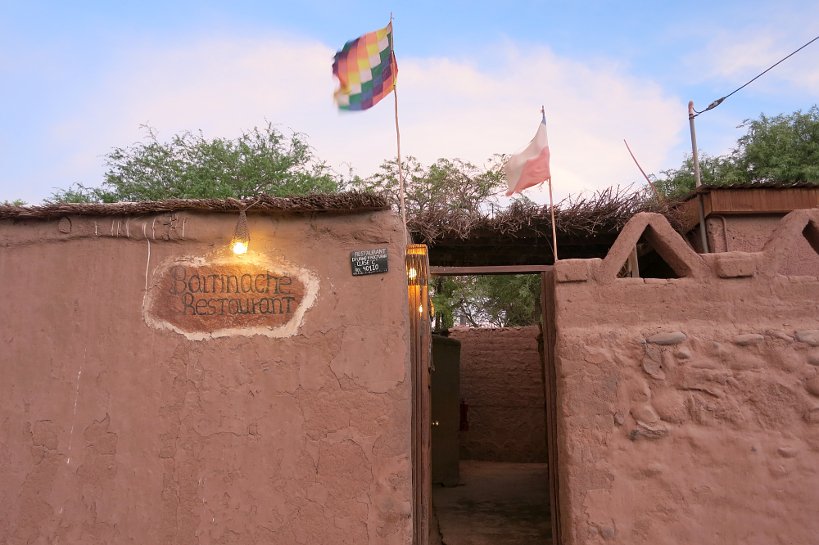 3. Go To The Local Food Festivals
Participating in local festivals is a great way to learn about the people and the culture of the region you are traveling to. If you happen to stumble onto a food festival, even better as you really get to understand the regional specialties.
Knowing about and finding the festivals is not always evident. The best ways we have found to learn about local festivals is by reading signs or flyers on the streets and definitively by asking the locals.
It was in Lima, Peru when our Airbnb host, Patricia told us about the local Sazón y Sabor Peruano – Misturita de Barrio or The Tastes and Flavors of Peru – neighborhood festival.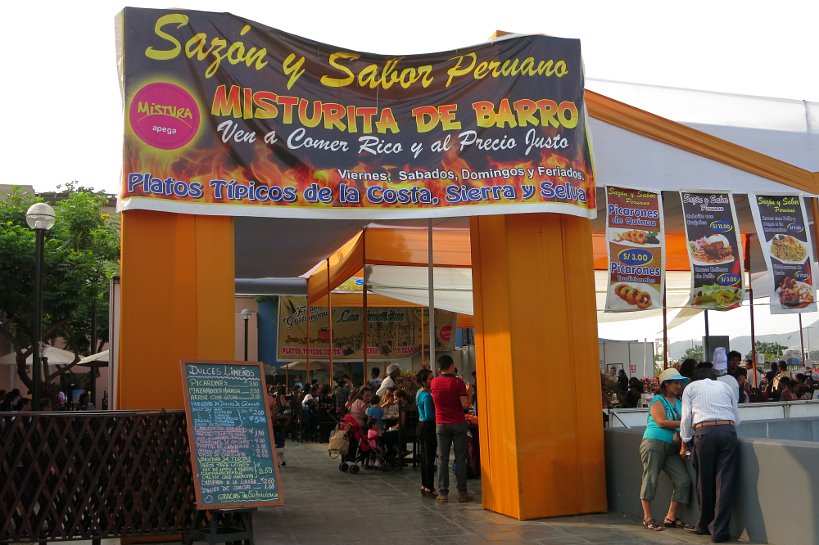 Here, we got to see the local specialties from all over Peru and try new dishes we had never seen before. It is at festivals like this that you can avoid tourist trap food.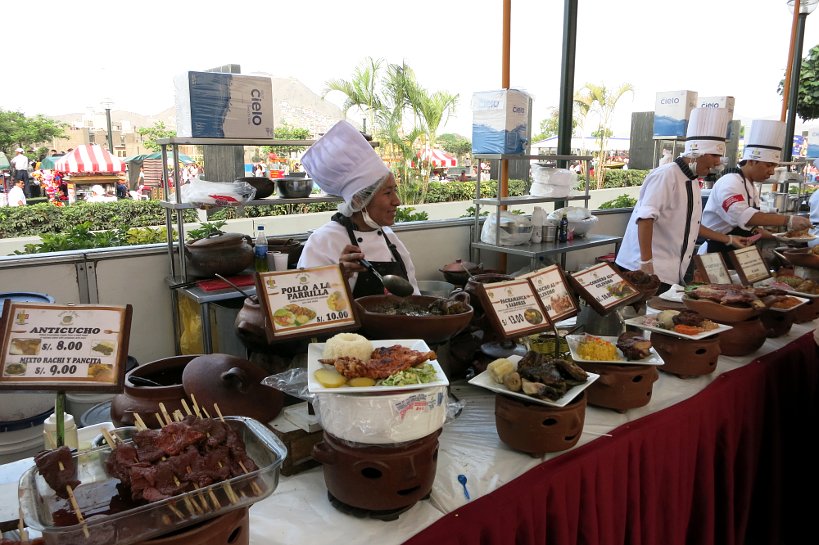 4. Eat Where The Locals Eat
Maybe you haven't had the chance to go to the market yet or maybe there is no market in the city you are staying at. How do you spot where the locals eat? Here are a few additional tricks you can apply to get you to local eats.
First, this might be obvious, but you want to avoid a place where the menu is translated in English. There is a high chance that this restaurant caters to tourists. More than likely you will find these tourist trap restaurants next to each other near a major landmark. Apply the first tip and walk a few blocks to steer away from these tourist places.
Another sign that you are in the danger zone of tourist trap food is a flashy menu and neon signs. The larger the sign, the further away you want to be from these places. Great restaurants serving local cuisine do not need a lot of advertising. Their story is shared through word of mouth.
Instead, look for places that have a simple and short menu. Aim for the restaurants that have a blackboard outside with their 'menu of the day'. That's your best bet for fresh food and local specialties.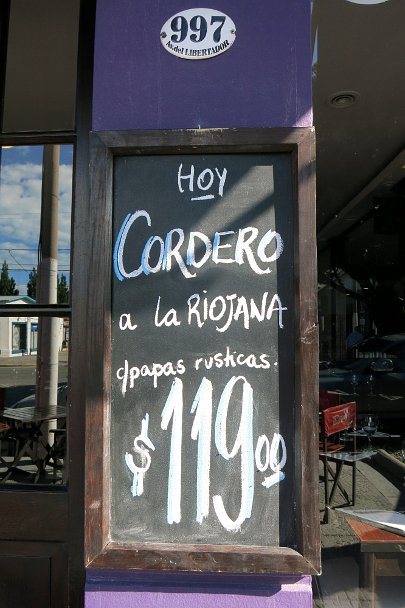 The last test to perform before you walk into that so desired local restaurant is the "tourist scan". From the outside, spot if the people seating are locals or at the very least a mix of locals and tourists. If you see people with cameras and guide book in hands? Walk-away. If you see a busy restaurant with locals having conversations, walk-in. Mission accomplished!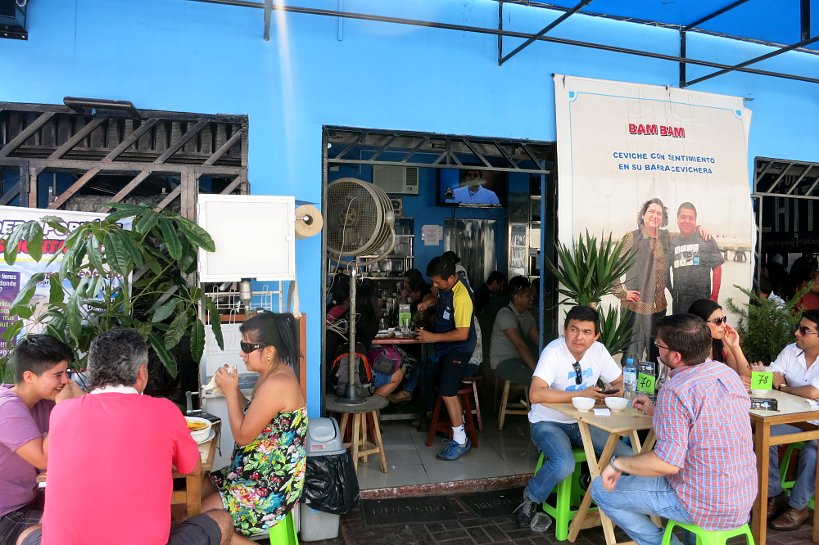 5. Get Local Recommendations and Show Curiosity
It is easy to lose yourself in the sea of online recommendations. You know the ones I'm talking about: Tripadvisor, Yelp, food blogs, Pinterest, Google reviews and more. The more you search the more you find contradictory advice. Frustrating, right?
Here is one simple trick: ASK THE LOCALS! Just ask! It might require you to get out of your comfort zone, but it works. Who should you ask? Well, if you started at the market, this is a great place to start. Just ask the vendors where they would recommend eating in the neighborhood.
Even if you may not master the language, they will appreciate that you want to get something local and will help you out. If you are staying at a B&B or Airbnb, ask your hosts, they will know where to go locally.
But there is another trick to avoid being sent to the usual restaurants that are a good fit for all. That happened to us in Valparaíso, Chile when staying with our charming Airbnb host Manuel.
Manuel has been a resident of Valparaíso for more than 60 years. No doubt he knows the city like the back of his hand. When we asked him where to go to get local good food, he didn't send us to tourist trap food places. However, the places he told us to check were in the touristy parts of town. Let's say that they were catering mostly to tourists.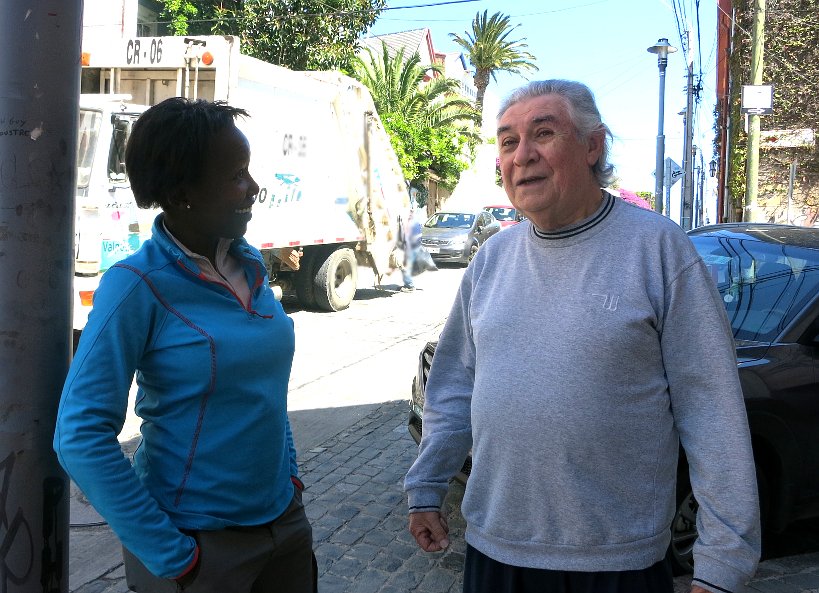 So we went to the local market, a bit further from the touristy neighborhood, in a local part of town. When we told him that we ate lunch at that market, he was shocked and surprised. And that's when he gave us some golden tips on where to find best great local food. We nailed the second trick: SHOW CURIOSITY.

In Summary
Don't panic if you don't have the time to plan for the local foods on your travels. Now that you've read this article, apply these 5 tips and enjoy authentic foods.
So, you want to know where we ended up after Manuel understood our curiosity for local and authentic food? Well, we ended up at Caleta Portales, a fisherman's village where we enjoyed the local specialty Reinata fish or pomfret in front of incredible ocean views. You can read more here about the experience.
Remember, it pays to be curious and go local!
How do you avoid tourist trap food? What tips would you add? Share your comments below:
Savor The Adventure!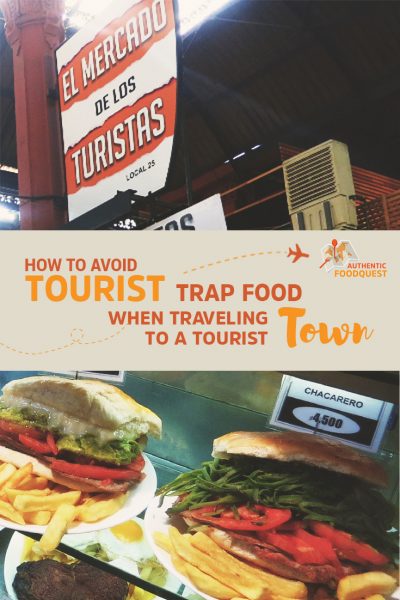 Rosemary is the editor-in-chief and strategist at Authentic Food Quest.
Traveling slow since 2015 with her partner, Claire, she has explored the cuisine in 45 countries and more than 240+ culinary cities.
Her writing about local food specialties has been featured in Lonely Planet, Business Insider, Honest Cooking, Food Insider, and Huffington Post.
As a food and travel writer, Rosemary has co-authored three books, including one in collaboration with Costa Brava Tourism.
Rosemary is an avid runner when she's not eating and exploring new destinations. She has run ten marathons and counting.
Before Authentic Food Quest, Rosemary held senior-level strategy positions in advertising. 
Find out more about Authentic Food Quest