This article has links to products and services we recommend, which we may make a commission from.
International meal kits make it easy to bring flavors from around the world easily to your table.
With no shopping required and ingredients precisely measured to reduce food waste, you can savor restaurant quality meals at home.
Meal kit services take the chore out of daily cooking. You save time while going on global culinary adventures.
At this time, there are no meal kits solely dedicated to cuisine from around the world. However, in this article, we researched how the most popular meal kits stack up on their international offering.
For those looking to expand their food palates, these meal kit services provide diverse dishes and flavors on their weekly menus.
Included in our review are examples of international prepared meals provided. Find also the takeout kit pros and cons as well as the pricing info you need to know before you buy.
Discover new tastes and recipes with our featured selection of the best international subscription meal kits.

Comparison Table Best International Meal Kits
| Meal Kits | Price $ Starts | Meal Kits / Ready to Eat | Best For | Contiguous US | Shipping Fees (US) |
| --- | --- | --- | --- | --- | --- |
| Marley | $8.49 | Meal Kits | Best Overall | Yes | $8.99 |
| Blue Apron | $7.49 | Meal Kits | Adventurous Eaters | Yes | $9.99 |
| HelloFresh | $7.99 | Both | Meals Variety | Yes | $9.99 |
| HomeChef | $8.99 | Both | Families | Yes | $8.99 |
| RealEats | $9.83 | Ready to Eat | Farm-Fresh Meals | Partly | $5.16 |
| CookUnity | $9.55 | Ready to Eat | Free Delivery | Yes | Free |
Our Top Picks for the Best International Meal Kits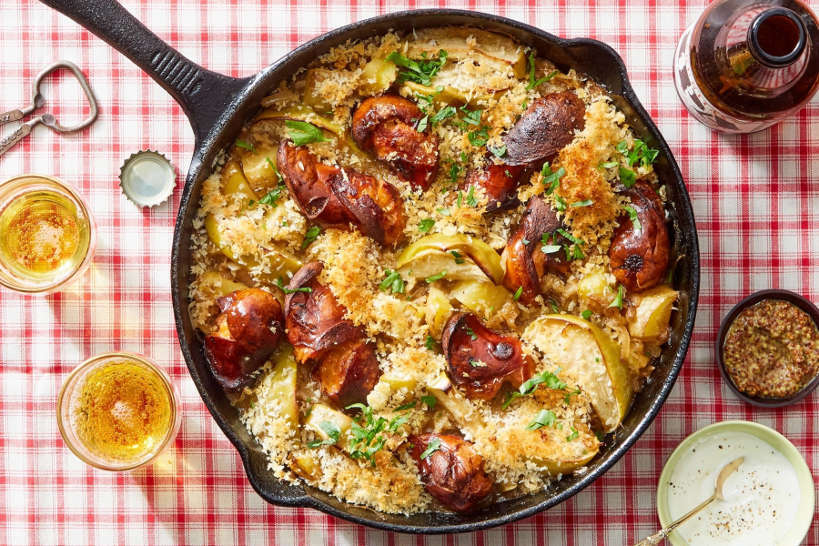 Explore new cuisines and authentic flavors from the best recipes by Martha Stewart. This Martha Stewart & Marley Spoon meal kit makes chef quality cooking simple with recipes created and curated by Martha Stewart.
The recipes are made with high-quality ingredients including Martha's favorite spice blends.
Weekly menus are divided into five simple categories. Choose either, healthy & diet, vegetarian/vegan recipes, 30-minute meals, family-friendly meals, or meat & fish.
There are over 40 recipes a week making it easy for food lovers to explore new international flavors.
All recipes comprise of just 6-steps to follow with the ingredients pre-measured making cooking a breeze.
Choose from one of two boxes. There is a two person plan, which is perfect for couples. Or a four person plan that is family friendly or for a delicious dinner with friends.
The international flavors in this meal kit makes it one of our favorites. The food boxes contain locally sourced ingredients including some organic products.
Authentic and fusion flavors with the weekly recipes take you around the globe. For instance, you can go to Japan with a top rated ramen noodle dish.
Brazil comes to you in a delicious tomato and coconut shrimp stew. And, vegetarians will adore the Mushroom Bourguignon, a twist on a French classic.
If you're looking to explore new flavors, Martha Stewart & Marley Spoon will make the process fun and easy, even for beginners.
Pros
Large variety of international dishes and flavors
Eco-friendly packaging
High-quality ingredients
Cons
Some recipes can be complex for beginner home cooks
Healthy menu but not specific for those with allergen concerns or special dietary needs
Ship to contiguous US only
A Few International Offerings Include: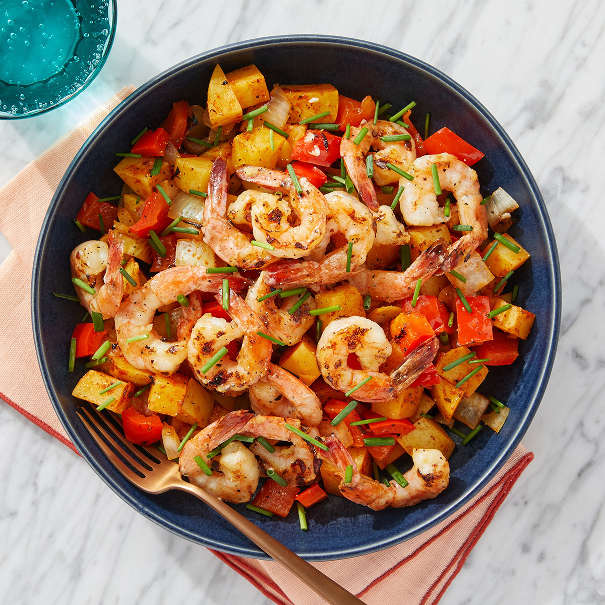 If you want to add some spice to your weekly menus and try new flavors, consider meal kits from Blue Apron.
While you will not find an abundance of authentic dishes, they feature interesting fusion foods and dishes that use international flavors.
All the recipes are chef designed and food made with high quality sustainable ingredients. There are four different menus available and they all come with easy step by step cooking instructions.
With the "Signature" plan you can choose your protein from fish, grass fed beef to even diabetes friendly options. The "Vegetarian" plan offers tasty meatless dishes made with seasonal ingredients that you'll love.
For the carb conscious or those looking for weight loss recipes, the "Wellness" menu is worth considering. The larger "Four person plan" is perfect for the whole family or for get-togethers.
Blue Apron is one of the best in the meal kit market. Along with their amazing delivered meals, they also offer additional products for your meals.
You can order wine which they can pair with your weekly meal choices. They have kitchen equipment like pots, pans, knives and other tools.
And, if you like particular spices, you can pick up gourmet blends from their pantry corner to incorporate into future dishes.
Blue Apron is a great option for those who love fresh food, new flavors, and meals they can make in a snap.
Pros
Diverse menu offerings
Availability of additional offerings like wine, kitchen tools, spices, etc.
Fresh, organic ingredients
Chef designed recipes
Cons
Plastic packaging with deliveries
Ship to contiguous US only
A Few International Meal Kit Offerings Include:
RELATED: The Best Soup Kit Options To Make at Home For Comforting Foods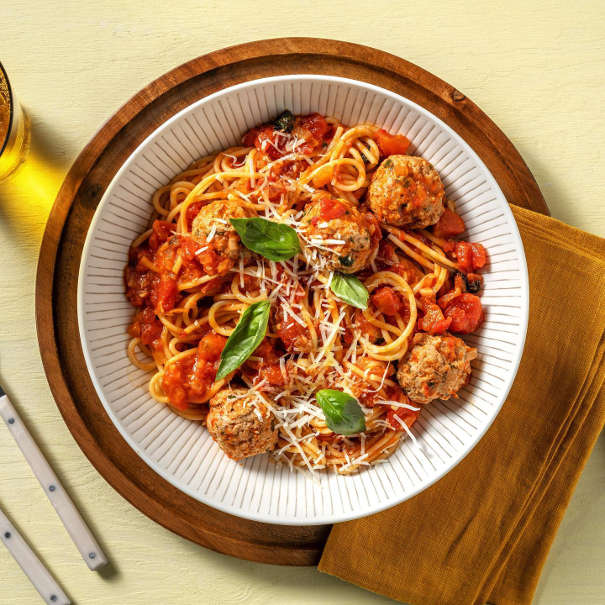 HelloFresh is one of the oldest and most popular meal kit delivery services. They've been in the meal kits game for many years, meaning they have an expansive menu with amazing dishes from around the world.
Each box contains delicious recipes, made with fresh, organic produce in pre-portioned sizes. With each meal kit are recipes with simple instructions to recreate the dishes in your kitchen.
They have different menu options to make selecting meal kits easy. There are menus curated for different preferences. You can choose a Vegetarian menu, Fit & Wholesome, Pescatarian, Meat and Veggies, Family Friendly and more.
With Hello Fresh, you'll find dishes that are inspired by international flavors and foods and are truly authentic.
Their pretty impressive catalog of global flavors makes them a great option if you're expanding your palate.
For instance, a weekly menu plan can take your taste buds to exciting destinations like Tunisia, Mexico, Italy or India.
If you love exploring new flavors and creating tasty dishes in your kitchen, you'll love the diversity of Hello Fresh.
Pros
Large menu offering with 50+ chef created menus and market items
Easily pause, skip or cancel weekly plan
Fresh, high quality ingredients
Cons
No ability to filter for allergens in individual meal kits
Ship to contiguous US only
A Few International Meal Kit Offerings Include: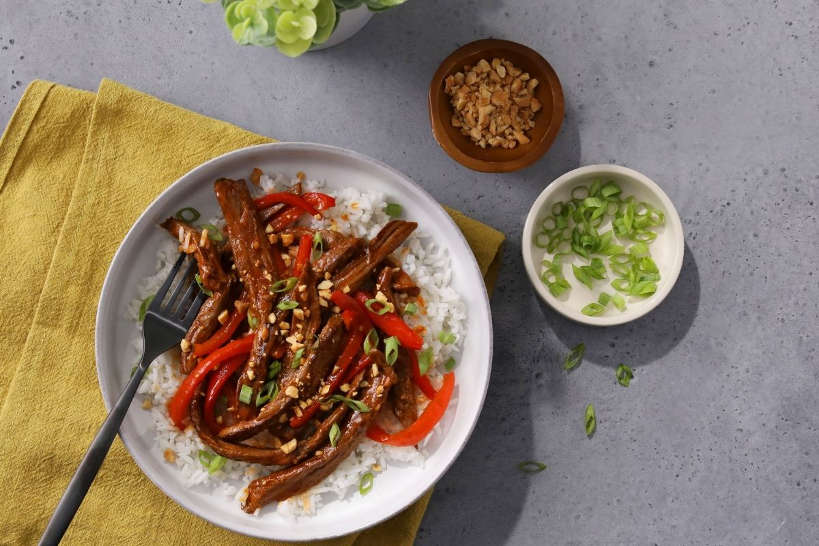 Created in Chicago in 2013, Home Chef makes home cooking quick and easy. They offer both meal kits you can prepare yourself, and prepared meals that can be heated and served, no cooking needed.
For those short on time and looking for a healthy and nutritious dinner fast, Home Chef gives something new and exciting each time.
All their recipes and dishes are chef tested, using fresh organic ingredients and flavors from across the globe.
Unlike other international meal kits, you can choose your recipes based on the cooking experience you desire.
If you like to grill, simply choose the "grill ready" option and everything will be delivered ready to throw on the grill for a fast and flavorful meal.
The same applies if you select the "oven-ready" or "15-minute meal kits."If you have a special occasion coming up, you can select premium gourmet meals from the "culinary collection" that will be sure to impress.
Within the menus you can also choose from vegetarian options, calorie or carb conscious dishes. Each box contains a recipe card with nutritional information, prep and cook time, difficulty and spice levels.
Every week, on Monday, you'll receive via email 20+ meal options to choose from. The selection includes a number of internationally-inspired dishes adding a sense of adventure to your meals.
One of the best things about Home Chef is that it is beginner-friendly and diverse enough for more experienced home cooks.
Home Chef is a great choice for couples or families as the minimum serving is for two. Besides saving time from grocery shopping, you'll learn to make new dishes outside your normal routine.
Pros
Fresh high quality ingredients from local farmers who practice sustainable farming
Diverse selection of recipes for those looking to branch out
Option to add extras like desserts, breakfast, salad and more
Cons
No specific meal kits for diets like Keto or Paleo
Ship to contiguous US only
A Few International Meal Kit Offerings Include: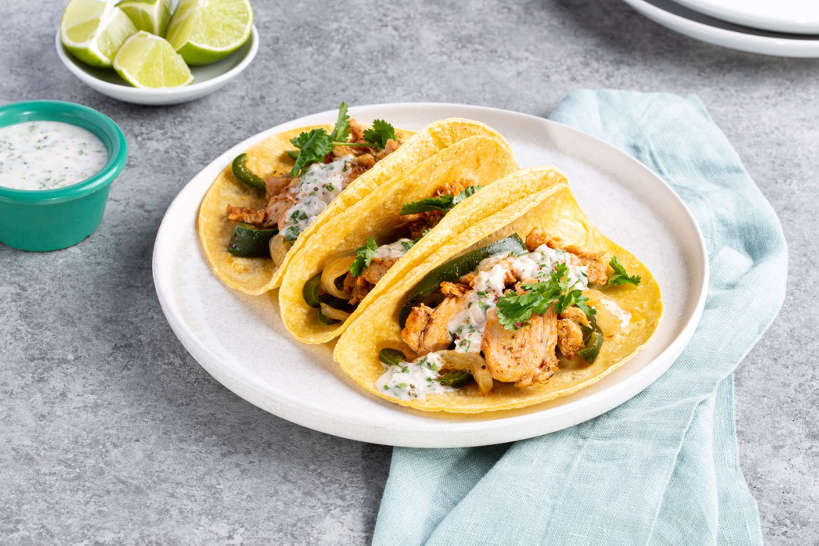 Real food, made simple is the promise from RealEats with their chef-prepared meals that you can easily heat and serve.
This service is great for those who want to make dinner a breeze with farm fresh healthy meals.
What makes RealEats different is their commitment to meal quality. They pride themselves on supporting local farmers and using readily available produce based on location.
All meals and products arrive sous vide to lock in flavor and make reheating a breeze.
Along with their prepared meal kits, RealEats also offers delicious proteins, with appropriate portion sizes and worldly flavors.
You can try green curry whitefish, Greek chicken, Southern BBQ steak, Korean BBQ tofu and more.
Healthy sides include, Spanish rice, creamy mushrooms, southwest veggies, chana masala, creamy risotto and more.
Add-ons like wellness drinks, snack bars, cheese and cured meats, salads, soups and more can be added to your box.
This makes it easy to stock your kitchen with delicious foods to eat throughout the week alongside your prepared meals.
Choosing your meals is easy. Choose from either 4 meals per week up to 12 meals per week. You can adjust the number of meals you receive at any time.
Each meal or one kit is one serving per person, and all you do is just heat up your dish and enjoy.
The menu features a variety of international flavors though not many are truly traditional recipes.
Regardless, there are many amazing and inspired flavors, though, if you're looking to try something new without cooking from scratch.
Pros
Easy to heat and serve
High-quality, local ingredients
Wide range of healthy options from meal kits to breakfast, soups, snacks and more
Cons
Meal kits do not accommodate specific dietary restrictions
Not a ton of authentic international dishes
Delivery limited to certain areas in contiguous US
A Few International Offerings Include:
RELATED: The 9 Best International Snacks Box To Taste The World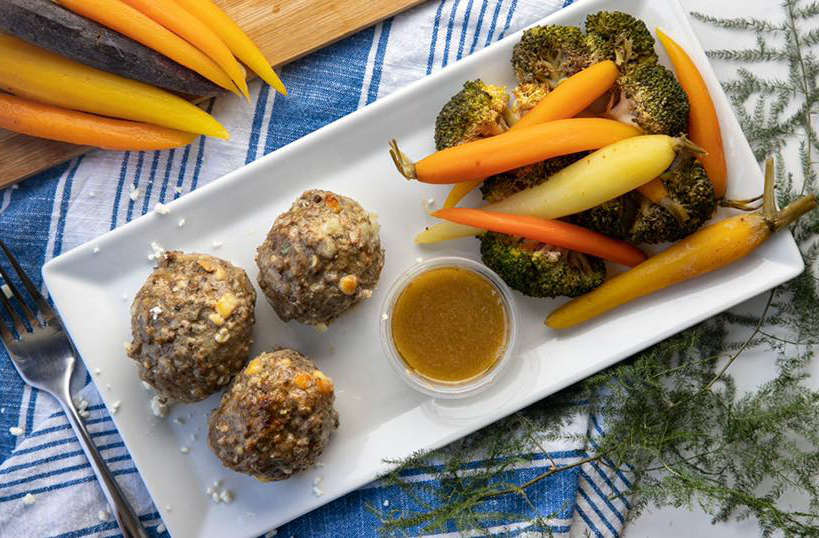 From a collective of talented chefs, CookUnity brings you restaurant-quality meals from award winning chefs.
What makes CookUnity unique, is that it is the first chef to customer platform. Innovative celebrity and up and coming chefs offer fully cooked, neatly packaged meals you can enjoy.
While celebrity chefs like Esther Choi, JJ Johnson, or Marc Forgione cook on the platform, we love the diversity of up and coming chefs.
CookUnity delivers only pre-cooked, heat-and-serve meals. The meals are delivered fresh, not frozen and are generally recommended to be cooked in the oven.
The recipes vary based on where you order from, but they are all delicious, high quality, and authentic.
You can pick your plan from as few as four meals a week up to sixteen meals. Then, tailor your options based on preferences or goals. Choosing for example, weight-loss goals or a preference for shellfish or meat dishes.
Once you choose your meals from the menu, you'll be notified of your boxes delivery via text message.
Chef instructions for heating up the meals are provided including expiration date and nutritional information.
Like other international meal kits, you can pause, reschedule or skip delivery at any time.
For those looking to try something new but don't want to do the cooking themselves, CookUnity makes eating well easy.
With recipes curated and made by talented, award-winning chefs, you know you're getting something amazing.
Check out examples of the international recipes flavors you'll find.
Pros
Chef curated, delicious meals
Meals are ready to heat and serve
Wide, diverse menu options
Cons
Only heating and assembling food, not cooking from scratch
A Few International Offerings Include:
Answers To Popular Questions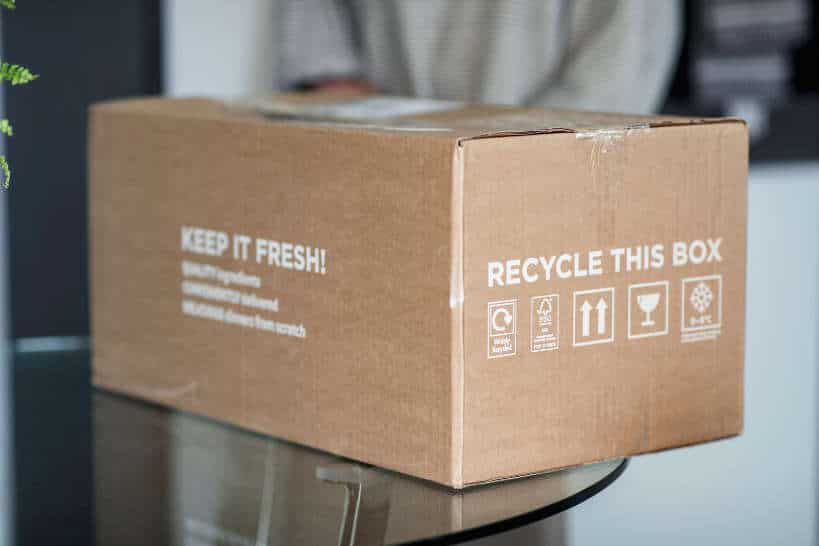 What Is the Difference Between Meal Kits and Meal Delivery?
In this article, we feature both meal kits and meal delivery services. A meal kit is a kit that has pre-portioned ingredients meant for a specific recipe. Users can easily cook a recipe with all of the prep work for the ingredients already done. All they have to do is unpackage their meal kit, follow recipe instructions, and enjoy.
In contrast, meal delivery services require no cooking work on the user's part. They will have a fully prepared meal delivered straight to them. All they have to do is heat up the meal, and it's ready to eat! No cooking is required.
Recycling and Environmentally Conscious Packaging
All international meal kits deliver the boxes directly to your home address. While ensuring your meals arrive fresh the packaging used is recyclable.
All the meal kit providers featured use environmentally responsible boxes that are easily recyclable.
The insulation and ice packs found within each box are made from compostable material which is recyclable. The recipes and menu cards provided are designed to be kept in your kitchen to reuse over again.
How Much Do Meal Kit Services Cost?
The cost of a meal kit service will vary from company to company and will vary based on the amount you are ordering. If you are ordering for one, you may only want to receive 2-3 meals a week. However, when cooking for a family, you may want more weekly meals or weekly meals with larger portions.
Typically, meal kit services will have individual meals that start somewhere in the $7.49 range and up. You will have to pay a price per meal, as well as a weekly shipping fee for delivery. Shipping will vary based on where your home address, but you can expect it to cost at least $9.99 per week.
Covid-19 Updates
With the lingering impacts of Covid-19, food safety, product supplies and ensuring timely deliveries are top of mind for these meal kits services.
The employees at the different companies work in environments which adhere to the highest FDA standards for food safety.
All the meal kit delivery services work closely with their shipping partners to avoid delays of products and ingredients. However, if necessary, some menus may be adjusted with appropriate substitutions.
When placing your meal kit orders, the companies allow you to leave special delivery instructions. You are able to instruct the driver or delivery person to leave the box at the door for zero-contact.
Rosemary is the editor-in-chief and strategist at Authentic Food Quest.
Traveling slow since 2015 with her partner, Claire, she has explored the cuisine in 45 countries and more than 240+ culinary cities.
Her writing about local food specialties has been featured in Lonely Planet, Business Insider, Honest Cooking, Food Insider, and Huffington Post.
As a food and travel writer, Rosemary has co-authored three books, including one in collaboration with Costa Brava Tourism.
Rosemary is an avid runner when she's not eating and exploring new destinations. She has run ten marathons and counting.
Before Authentic Food Quest, Rosemary held senior-level strategy positions in advertising. 
Find out more about Authentic Food Quest