When it comes to traveling, most people play it safe. The more exotic or different the place is, the more safe people tend to become with their food choices. We believe that one of the best ways to experience the local food and culture is through authentic food.
After all, you've taken the time off from work to travel, you've booked your flights and you know where you are staying. Now what's left is to open yourself up to new flavors, tastes and experiences. All of which will not only feed your body, but give you a deeper appreciation for the local food, people and culture.
When you travel through food, you are immediately taken out of your comfort zone. You are forced to search for the local specialties. You are obligated to talk with the locals and find out what the local dishes are and what's in them. By approaching your travels through food, you find that you are much more engaged, more deliberate and more immersed in the local culture.
At Authentic Food Quest, we aim to inspire you to travel through authentic food. Discover what is local and put your trepidation aside. There is no reason why you can't eat great authentic food in foreign places.
Apply these 8 tips and prepare to delight your senses.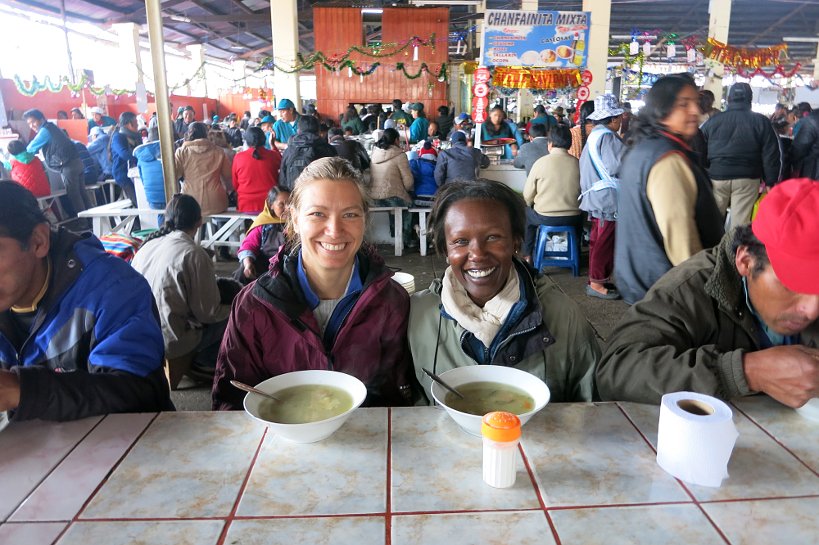 1. Research Ahead Of Time
Before you leave on your trip, do some research. Read up on the local and authentic dishes in the area. If you know any friends who have been there, ask them for recommendations. Even better, see if they can connect you with someone local.
As we were planning our quest for Authentic Food in South America, we didn't have any personal connections in the countries and cities we were visiting. We simply asked! We talked to friends, colleagues, and friends of friends. Within a fairly short amount of time, we had a list of locals to connect with and authentic dishes to discover.
The one thing that surprised us the most was how willing people were to help. We found people to be proud of their countries and willing to share with us their favorite foods, memories, and experiences.
To share an example, in Buenos Aires we met with a friend of a former colleague who took the time to show us the city. She also introduced us to well-known specialties like Alfajores and her favorite ice cream store.
In Argentina, "hidden" or "closed door" bars and restaurants are popular. Had it not been for our local friend, we would never have discovered them. The closed door restaurants are called Puerta Cerradas (closed doors). These are unique concepts where you can enjoy meals from some of the city's best chefs in their own homes or private residences. Read more about them here. Buenos Aires also has "hidden bars". These hip and buzzing bars allow you to explore the culture from a unique local perspective. Not easy to find, here are some of the top secret bars in the city.
The lesson here – Don't be afraid to ask. Go beyond your immediate circle of contacts and reach out. You will be thrilled at the "hidden" foodie scoop you will uncover.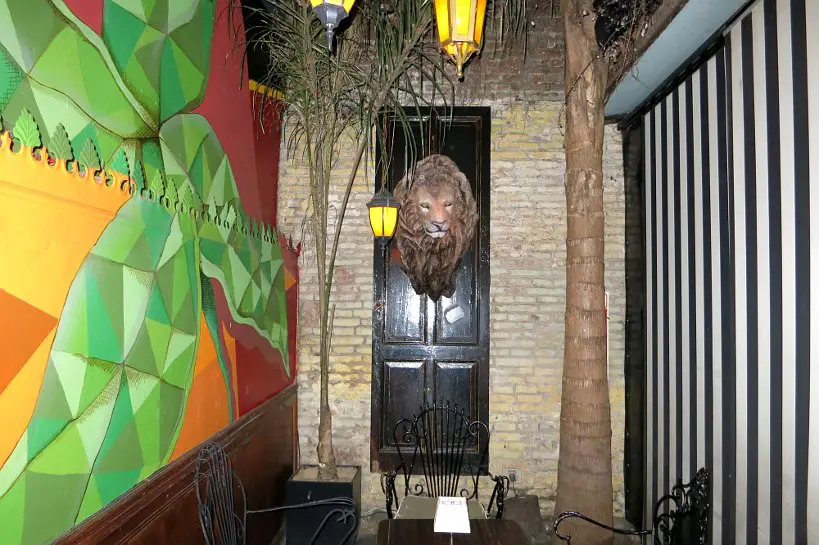 2. Take Time To Get Used To Your New Environment
Once you arrive in your new destination; take time to adjust. This is not the time to run out and get the most exotic meal you can find. Give your body a chance to rest, especially if you have been on a long haul flight. Drink plenty of water to rehydrate from your flight and curb jetlag.
Get on the local rhythm and don't push yourself. Take your time to adjust to the time difference as well. Walk and explore the area and give your stomach a chance to settle. Eat something familiar and take it easy.
Our primary mode of transportation through the various regions and cities we visited was by bus. This is the way most locals travel. These bus trips were anywhere from 8 hours to 20 hours. Even though we were not on a flight, these bus trips were exhausting and we would always arrive hungry. In these situations, we looked for familiar foods. Food that we knew would not upset our stomachs.
Learning to take time to adjust and let the stomach settle is critical to enjoying great authentic food on your travels.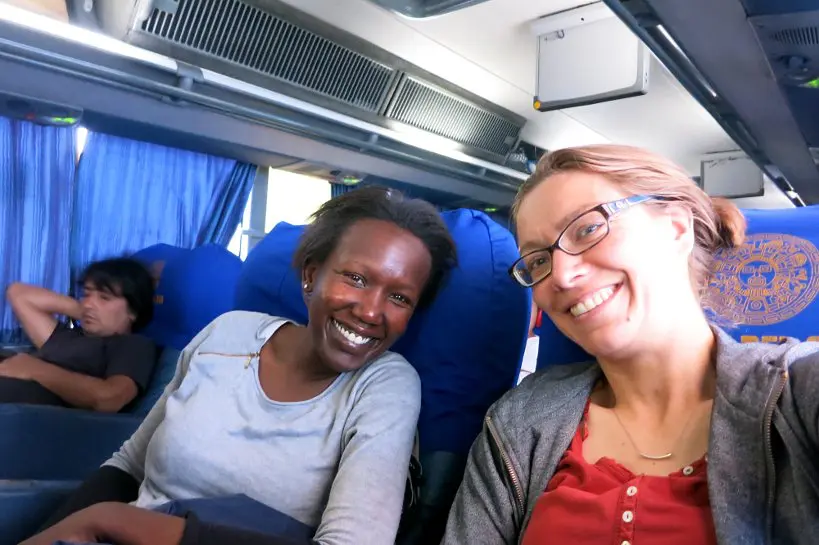 3. Adjust Your Expectations
National Geographic recently published an article on "Where To Travel For Food in 2016." Some of these destinations may already be on your foodie travel list. Imagine you have arrived in your new destination and food is on your mind. You can't wait to try all the delicious meals and dishes that are tempting you all over the place.
When it comes to the environment, you may want to adjust your expectations. For authentic foodie experiences, don't expect 5-star service at your new destinations. The standards of hygiene may also be lower than what you are used to. For foodie travelers, one thing to keep in mind is that the tastiest food is usually served in not-so-inviting venues.
Case in point. Cusco, the gateway to Machu Picchu, has a very famous farmers market called Mercado San Pedro. This is a "foodies heaven"! This farmers market is huge and has everything you can possibly imagine. You read more about our experience at this market here.
This market is a great place to start and orient yourself on the authentic dishes in the area. In case you didn't know, Cusco is the second gastronomy city after Lima in Peru.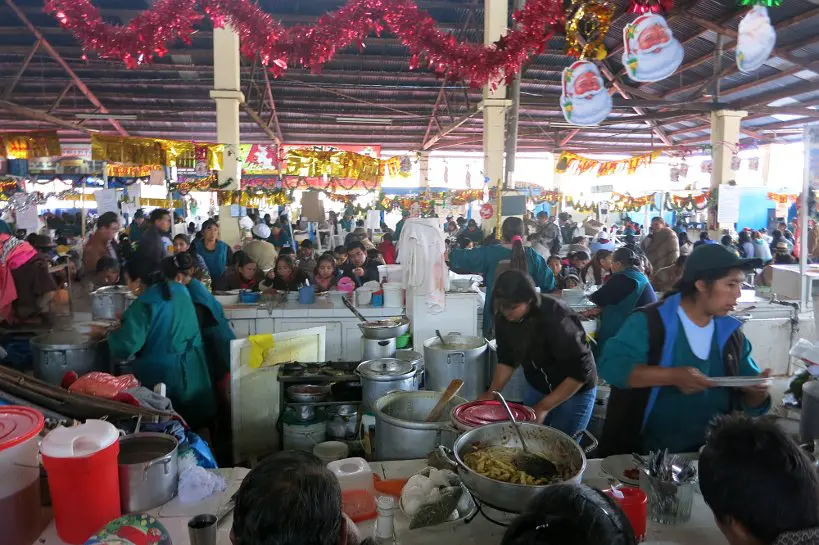 When we first visited the market, we were blown away by the size of the gastronomy section. This is the section where you can sit down and enjoy prepared meals. The way it works is very different. You find a stall that has a menu that interests you and you sit on a bench and wait to be served.
Fortunately, our local Airbnb hosts had prepared us in advance for the experience. When we first got to the market, we honestly did not find it very clean (compared to U.S. or European standards).
While the food smelled delicious, upon closer inspection we noticed that there wasn't any running water, and plates and cups were washed in buckets and recycled for the next guest. Without thinking too much about how frequently the dish water was changed, we focused on the smell and the delicious plates around.
We found a busy stall serving the local specialty Lomo Saltado and proceeded to enjoy an absolutely delicious and flavorful meal. This lunch menu for about 5 soles ($1.50) also included a starter which was a soup and a fruit drink. We would not have enjoyed the experience had we not adjusted our expectations.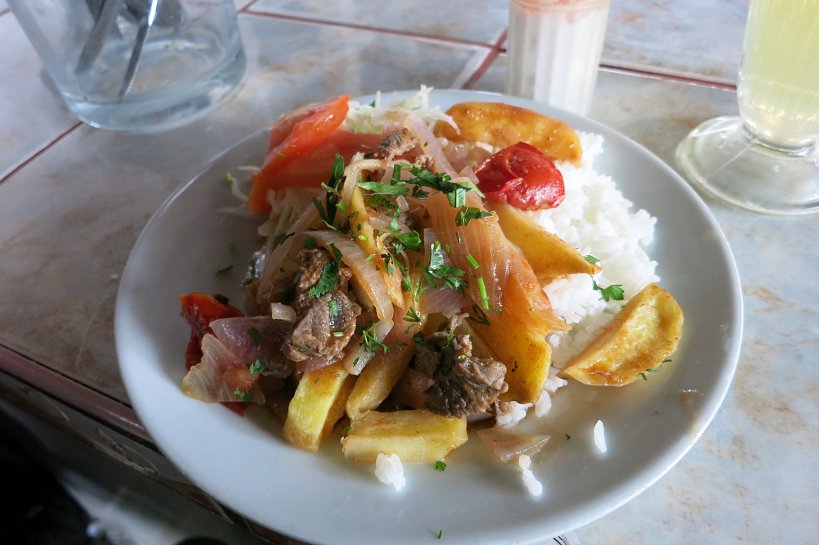 4. Dump Your Guide Book and The Tourist Office Recommendations
When you want to understand what is local, don't simply ask your hotel to recommend places to go. They will send you to the places they know tourists will like. Your guide book will essentially do the same. For a foodie traveler, the worst thing is to find yourself at a "recommended" restaurant eating with all the tourists that read the same recommendation.
The tourist office is a great place to start familiarizing yourself with your new environment. Here you can get maps of the area, farmers market location and hours, and possibly some information about the local specialties.
When looking for the authentic specialties, we have found the tourist office to be very helpful in providing the local vocabulary to use for the local and traditional dishes. However, keep in mind that their recommendations may also be to "tourist-safe" restaurants.
So gather the list of recommendations you get from these hotel concierges and guidebooks and try to avoid these places. Ask around and choose the restaurants that are not your "tourist-safe" list.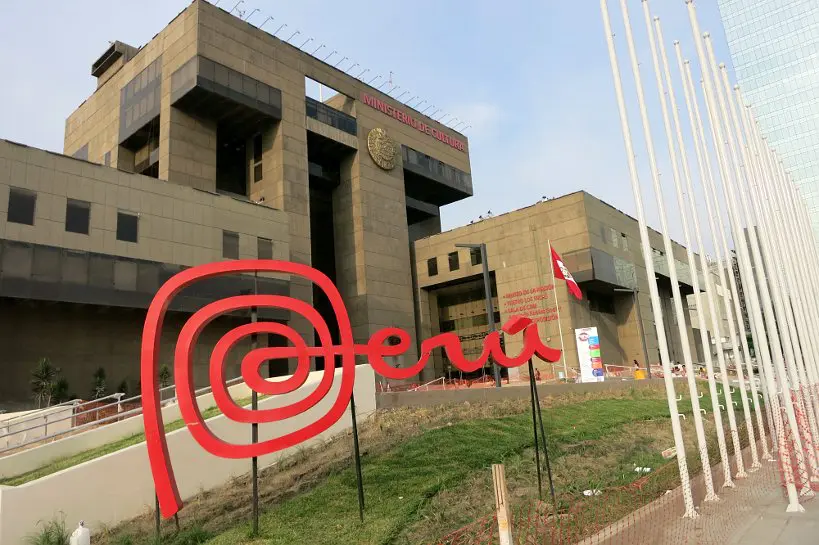 5. Explore the Markets and Food Stores
Follow your nose at the markets and food stores. The farmers market is a great place to see the local fruits and vegetables.
When you visit the farmer's market, you will immediately see what is fresh and in season. If something catches your eye, don't be afraid to ask questions. Smile and use body language if the language is foreign and learn a little bit more about the local produce. This will help you avoid making the wrong choices at restaurants, which may use frozen products instead of fresh produce.
On our quest for authentic food in Chile, we wanted to discover the traditional seafood dishes that were unique to the country. Just as we recommend, we started off by visiting the Mercado Central (main farmers market) in Santiago. This gave us the opportunity to talk to the fishmongers and find out where to have great and fresh seafood.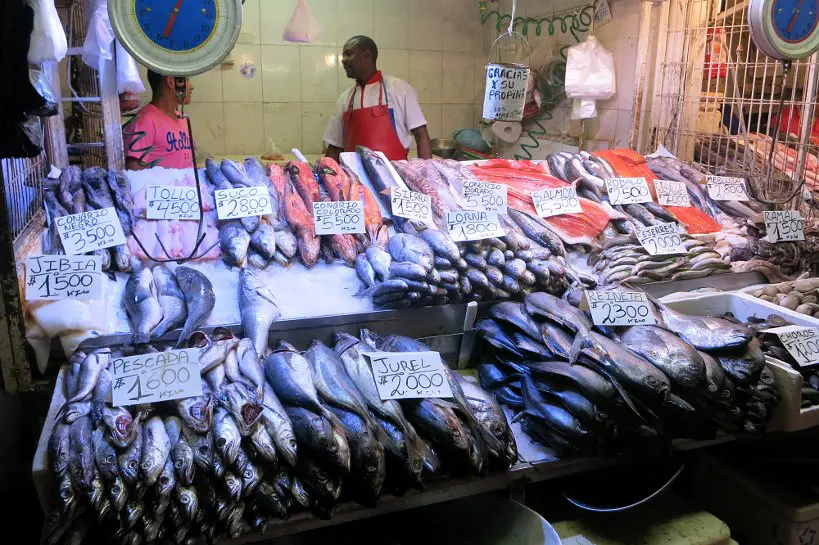 In our discussions, we learned that the local seafood specialty Locos or Chilean Abalone seafood was available in the summer months and was also strictly controlled. Fortunately, we were there in the summer and managed to eat fresh locos. It was disturbing to learn that many restaurants keep locos on their menus all year round for tourists.
Visiting the markets and asking around will ensure that you always get to enjoy the local and seasonal traditional dishes.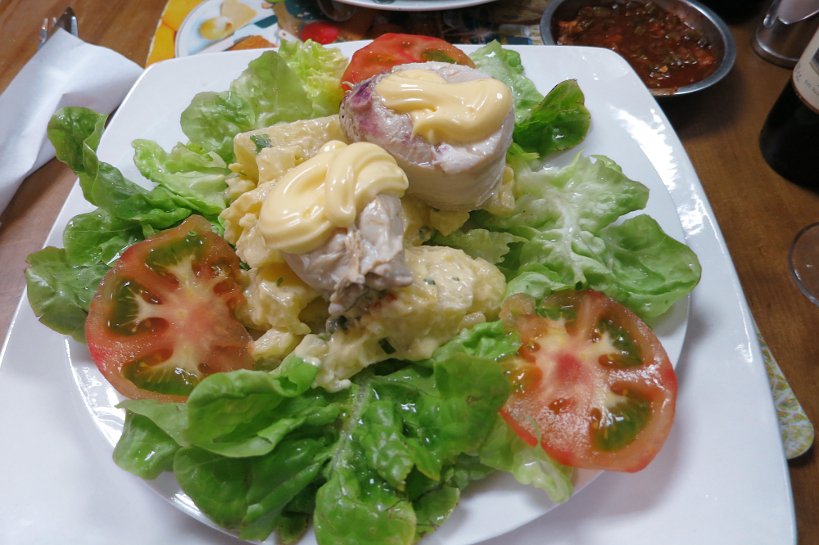 6. Stay Where The Locals Stay, Eat Where The Locals Eat
When making your hotel or lodging reservations, choose to stay outside the popular tourist areas. Make your reservations in residential areas. Choose to stay where the locals stay.
When you are there, observe and get on the local rhythm. Visit the food stores in the area. Wander around the neighborhood, pop into the corner stores and ask about the local specialities.
In Lima, one of the most touristy neighborhoods is called Miraflores. It's a very clean district, with plenty of upscale bars and restaurants and even a special police for tourists and visitors. If you are looking for authentic food experiences, you will not find it in a sanitized neighborhood like this one. Get out of the popular areas and stay somewhere local.
We ended up staying in Lince, a local up-and-coming neighborhood. We were pleasantly surprised to discover amazing local restaurants, numerous farmer's markets and vegetable corner stores. This was also home to many huariques, which are "secret places" that are not fancy and serve local and traditional foods. Read more about our experience at huariques here.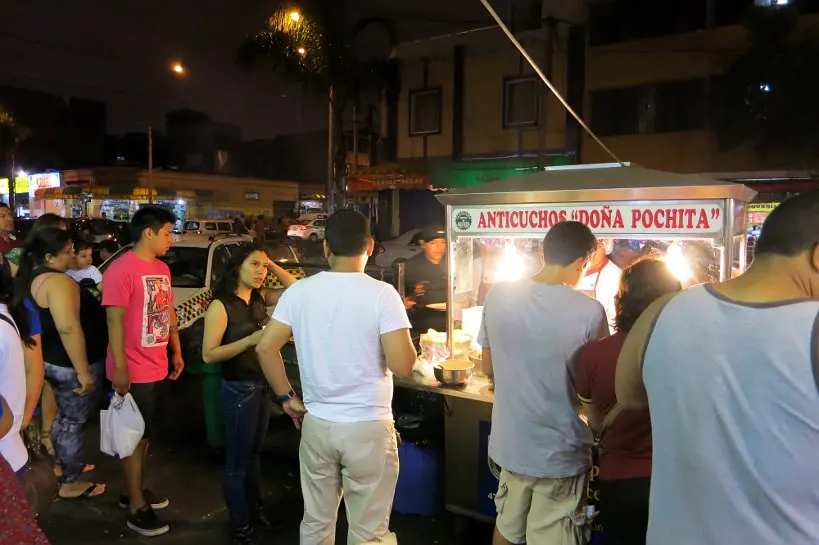 We enjoyed fresh ceviche at various eateries in the neighborhood. We discovered the surprising food from the Amazon at El Bijao, one of Lima's best Amazon food restaurants. We also bonded with the locals over street food. All these experiences for a fraction of the prices you would find in the Miraflores neighborhood.
For an authentic food experience, stay where the locals stay and eat where the locals eat.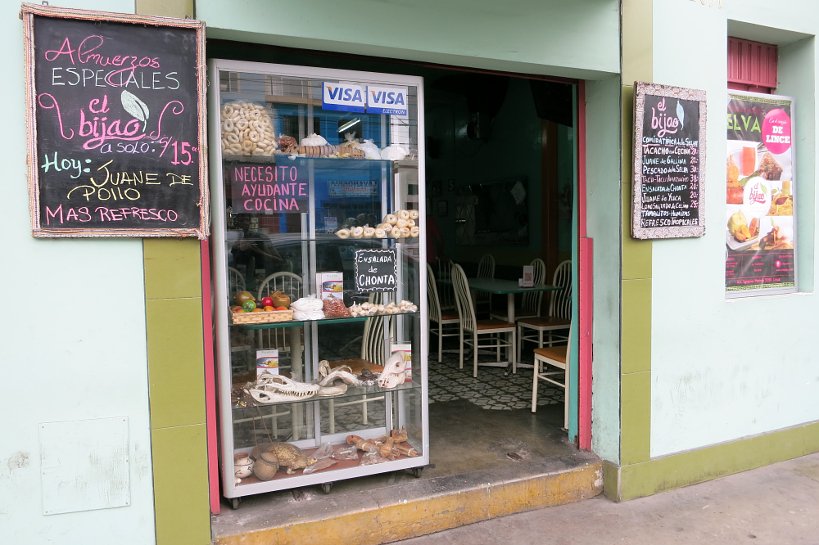 7. Eat Off The Beaten Path
You probably know already that restaurants and food stores in the tourist areas should be avoided when you are seeking an authentic experience. While obvious, this bears repeating because they do offer comfort, familiarity and peace of mind.
Eating off the beaten path does take courage. When we were in Mendoza, Argentina, we learned that the tomato is one of the celebrated foods in Mendoza. The high altitudes, extreme cold and hot temperatures concentrate the flavors, giving them an intensely sweet taste.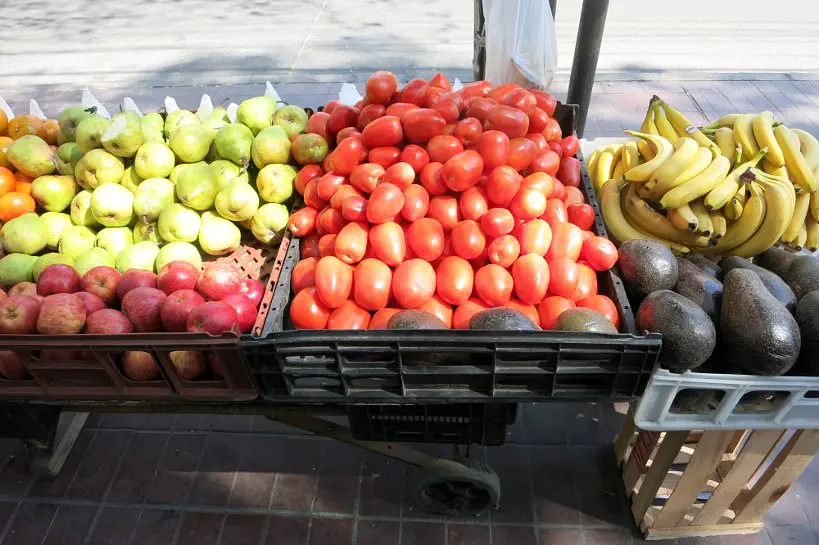 One of the authentic specialties from the area is called Tomatican. It is like a tomato soup made with a few simple ingredients: tomatoes, eggs, onions, oregano, breadcrumbs and salt. It is a traditional meal, often eaten at home. After learning about this dish, we went on our quest to find it and try it.
Not having much time in Mendoza, we needed to act fast. We found out early that Tomatican is eaten only in the summer and mostly at home; therefore difficult to find at restaurants. We had to get creative. Our first stop was at the Centro Mercado (local market) for this dish. Not having any luck finding the dish at the market, we were directed by several vendors to a nearby vegetarian restaurant on the other side of the market, in an area not frequented by tourists.
We got off the beaten path and found the vegetarian restaurant. Much to our disappointment they did not have the dish available that day. When we told them that we were on a quest to discover Tomatican, the authentic food of Mendoza, they made the dish especially for us. We were so surprised and honored and would never have had that surprising experience if we did not get off the beaten path.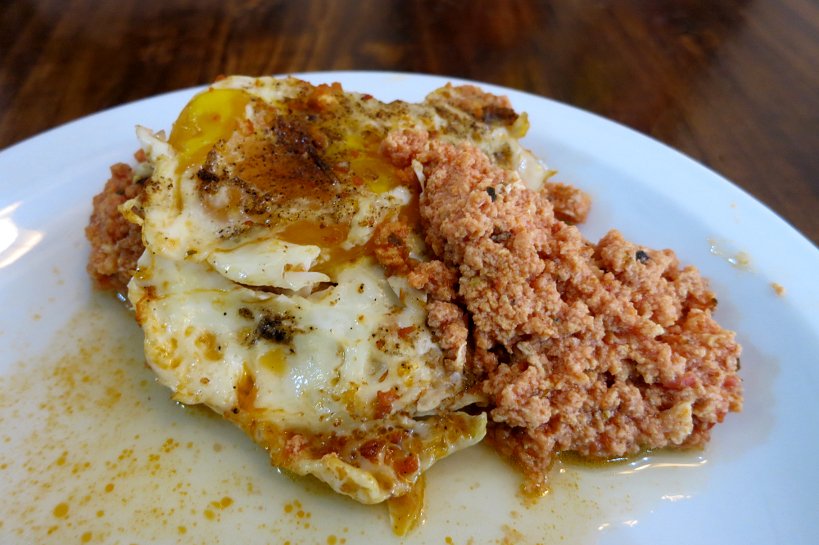 8. Go To Speciality Restaurants for Unusual Foods
Sometimes, the local and authentic dishes may not excite you. In some countries or regions, the main ingredients may be downright off-putting. If you are traveling for foodie experiences, you don't want to miss out on specialties you may never have again.
Before you judge too quickly, seek to understand why the local ingredients are used. Find out the historical and cultural context. Then go beyond your comfort zone and open up to new tastes and flavors.
One of the local specialties in Cusco is cuy or guinea pig. Neither one of us were particularly excited about trying this furry animal, but we needed to as part of our quest for authentic and local specialties.
Given that we were going to try this specialty only one time in our lives, we chose to have it at a restaurant that specializes in only cuy. Our local hosts recommended an off the beaten path Cuyeria (restaurant that specializes in cuy). The only available meal options were cuy fried or baked. We ordered the fried cuy (cuy chactado) and looked to the locals for tips on how to eat it.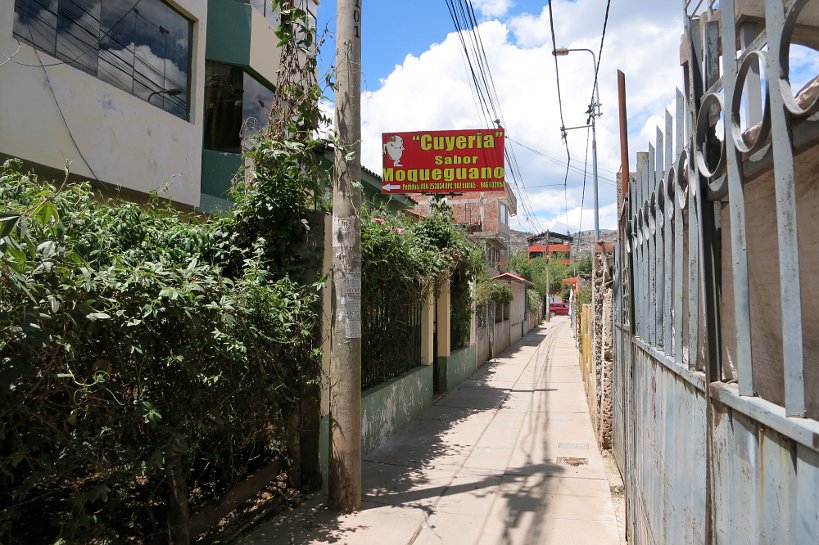 Though we didn't find the taste particularly distinctive, we were glad to have had this once in a lifetime experience.
On your foodie travels, don't fear the non-traditional ingredients. Embrace the experience and try the dishes at restaurants that specialize in those unique specialties.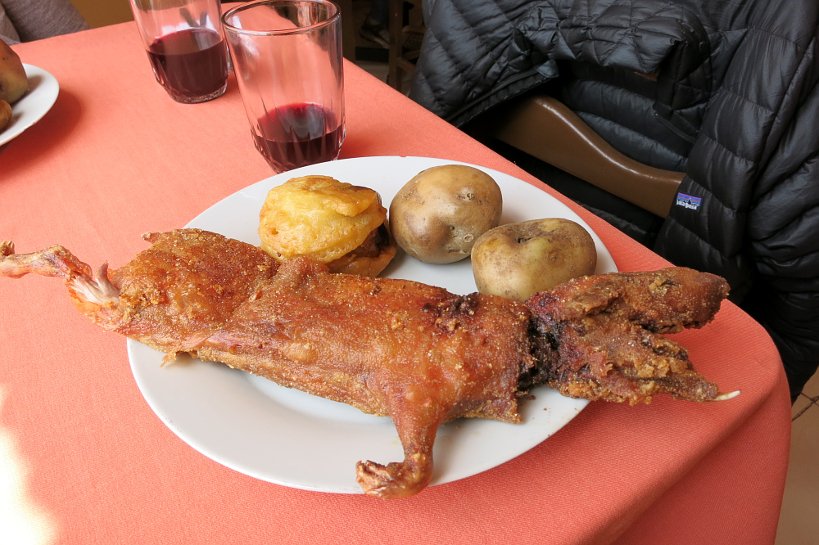 Summary
Enjoying great authentic food on your travels takes being open in your mind and with your stomach. You must be willing to go beyond your comfort zone and open up to unusual tastes and flavors. Even though you may be unfamiliar with the foods, consider giving them a try. Work up some courage and order a meal. Be open and follow these tips.
By traveling through authentic foods you will connect deeper to the local culture, people, and place.
In the comments below, share with us a surprising local specialty you've experienced on your travels.
Don't forget to sign up for our monthly newsletter here and get your free ebook on The 5 Best Ways to Find Authentic Food While Traveling.
Savor The Adventure!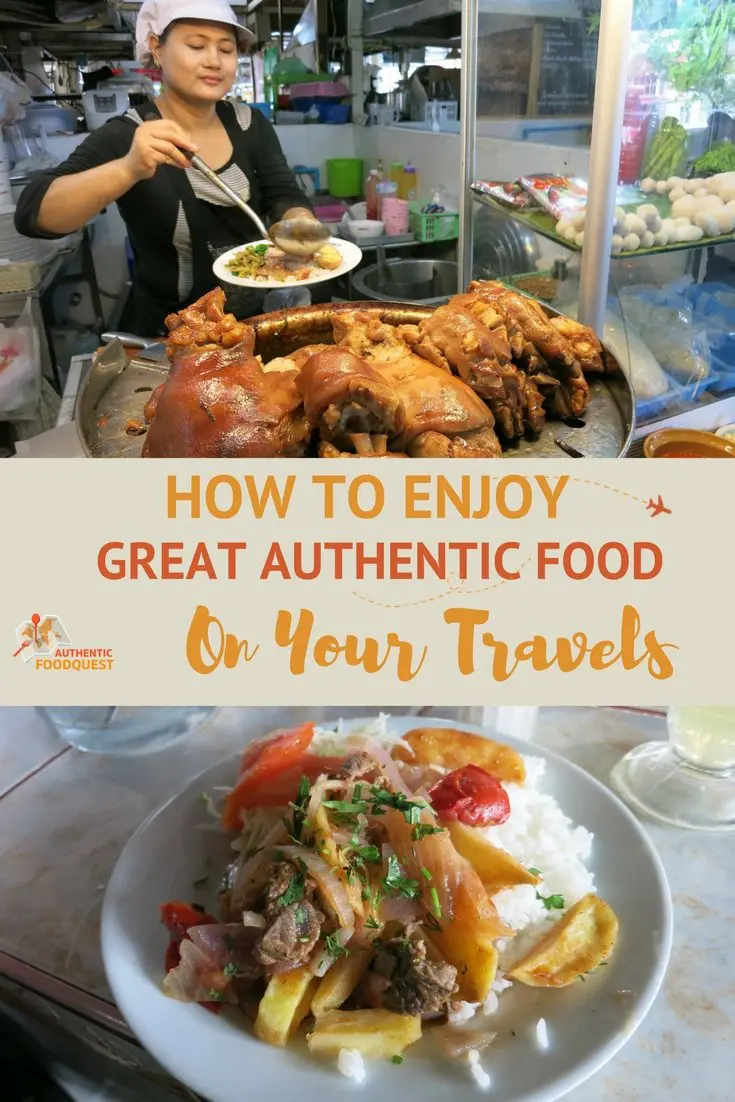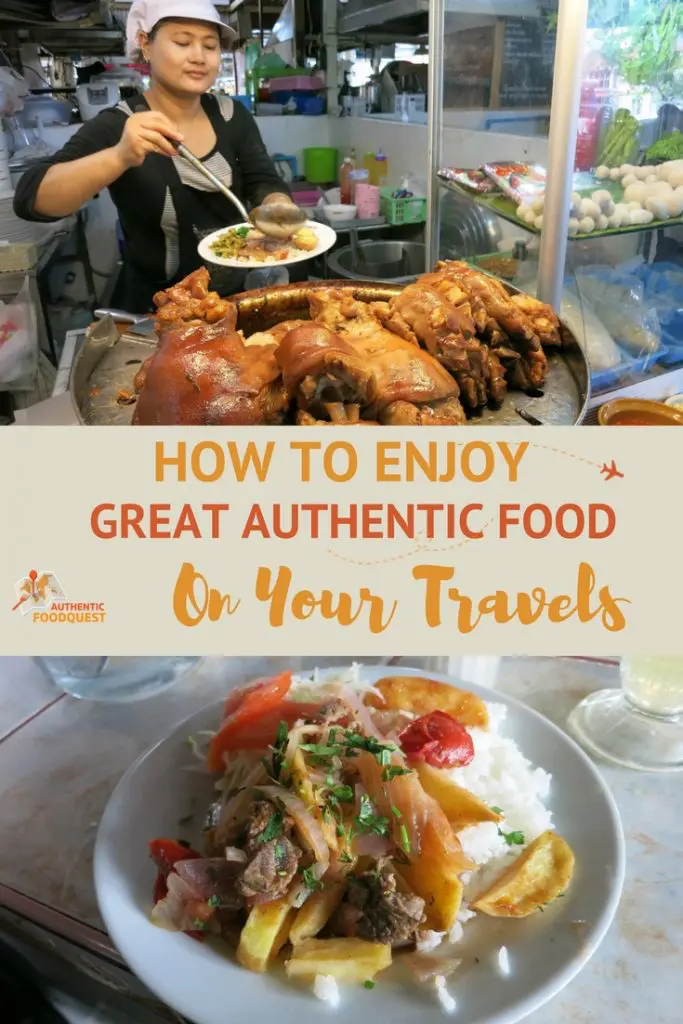 Rosemary is the editor-in-chief and strategist at Authentic Food Quest.
Traveling slow since 2015 with her partner, Claire, she has explored the cuisine in 45 countries and more than 240+ culinary cities.
Her writing about local food specialties has been featured in Lonely Planet, Business Insider, Honest Cooking, Food Insider, and Huffington Post.
As a food and travel writer, Rosemary has co-authored three books, including one in collaboration with Costa Brava Tourism.
Rosemary is an avid runner when she's not eating and exploring new destinations. She has run ten marathons and counting.
Before Authentic Food Quest, Rosemary held senior-level strategy positions in advertising. 
Find out more about Authentic Food Quest