Understanding authentic Chilean cuisine was more challenging than we expected. Chile is located in the southeast corner of South America and squeezed between the Andes and the Pacific Ocean.
It is only 240 km across at it's widest point, but more than 4,200 km long covering an impressive range of geography and climate.
In the extreme north, you will find Atacama desert, the driest and the oldest desert in the world. In the center, you find fertile lands, beaches, and mountains.
The south is the area of lakes, forests, and the glaciers of Patagonia and Antártica. Each of these regions has its own unique specialties making it difficult to identify one or two emblematic Chilean dishes.
On our quest to understand the diversity and unique Chilean specialties, we decided to seek the perspective of top Chilean experts.
Through the graciousness and generosity of friends, we connected with Michelin-starred Chef, Rodolfo Guzman, famous for cooking with indigenous Chilean ingredients.
Article last updated April 27th 2020

Meeting Chilean Chef Rodolfo Guzman of Borago Restaurant
Rodolfo Guzman is Chile's acclaimed chef who focuses on the use of local and native Chilean ingredients. In 2015, Mr. Guzmán's Boragó restaurant was named #2 in Latin America of the world's 50 best by San Pellegrino. This was the first time a Chilean chef has been included on the prestigious list.
The recognition continues to grow and in 2019 Borago ranked #5 on Latin America's 50 Best Restaurants. Similarly, the restaurant made #26 on the 2019 list of the Worlds 50 Best Restaurants.
We were excited and couldn't wait to Rodolfo Guzman and learn about endemic Chilean cuisine.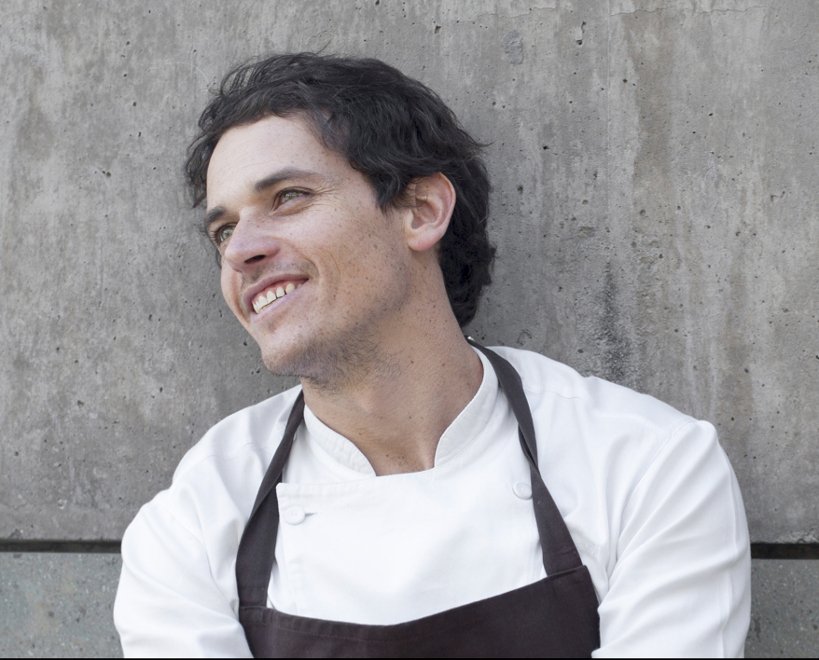 Boragó – Best Restaurant in Santiago
We were set to meet at 3:00 pm at Boragó restaurant on a Friday afternoon. Pablo, the Communications Manager, met us at the kitchen lab located above the restaurant.
Walking in, we immediately felt that something special was going on. The chalk walls had preparations and formulas written on them, resembling mathematical equations instead of expected cooking recipes.
The kitchen shelves were filled with experimental conserves of different oils and vinegar. The wine cooler was used to make cheese out of carrots.
It made for a creative atmosphere and it put us in the right mindset to meet with the chef.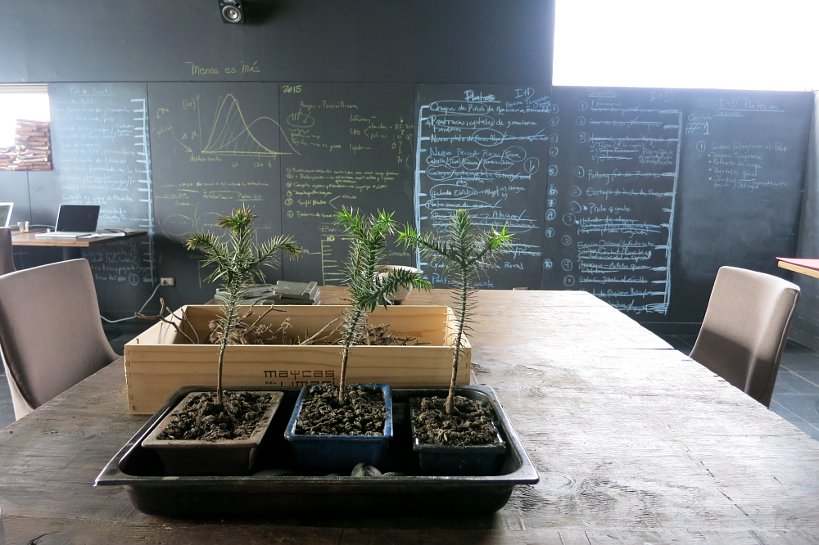 Exploring Endemic Chilean Cuisine with Rodolfo Guzman
After being introduced to chef Rodolfo Guzman, we took his car and drove to his farm which is about 30 min drive south from Santiago in El Monte.
This trip gave us time to talk with Rodolfo to get to know him as well as to understand his approach with Chilean cuisine.
He went on to tell us that together with his team, they had spent 9 years since the restaurant opened in 2006 learning about the ingredients that exist in Chile.
Specifically, they learned about the products that were used by the Mapuche, the native population from Chile, for thousand of years.
All the cuisine uses endemic ingredients that come from the farm or from foragers that provide the fresh produce.
Rodolfo Guzman works directly with about 200 foragers. His search and curiosity for native ingredients caught the attention of Biologists and Botanics. As a result, he now partners with the Pontifical Catholic University of Chile for scientific studies.
Organic Farm & Chilean Native Ingredients For Borago Restaurant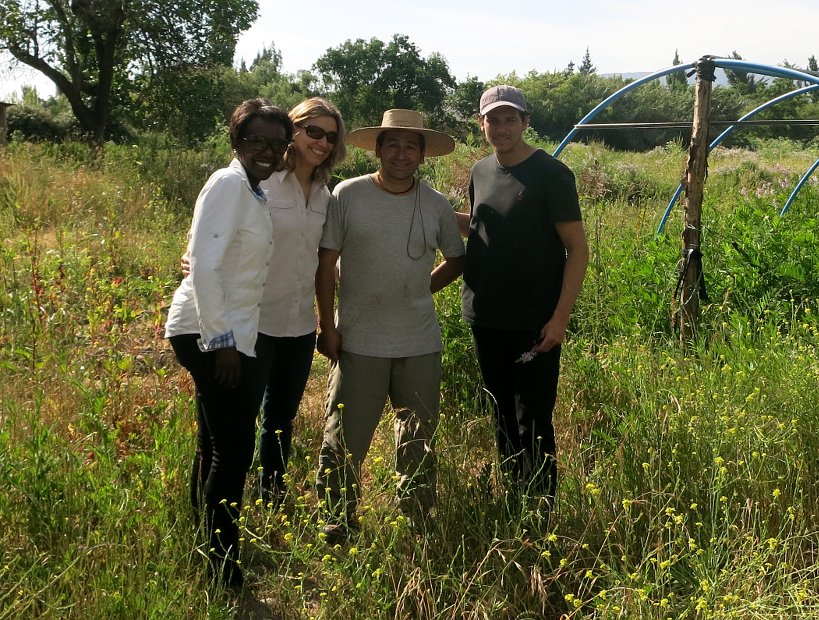 When we arrived, we were met by Renato, who is in charge of the farm.
The farm is used for cultivating different plants, vegetables, and grains used at Borago restaurant.
As Rodolfo moved around talking with Renato, he had us try several flowers and plants used in endemic Chilean cuisine. It was quite an experience tasting the raw plants and flowers directly from the source.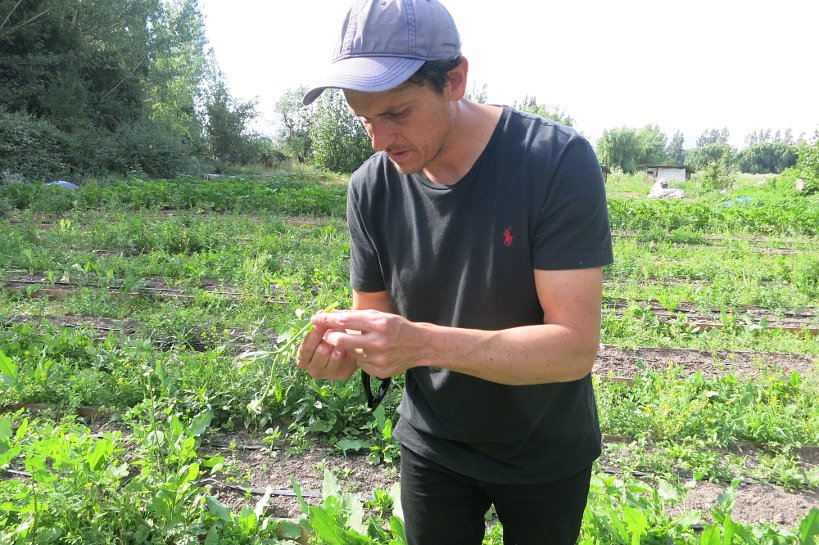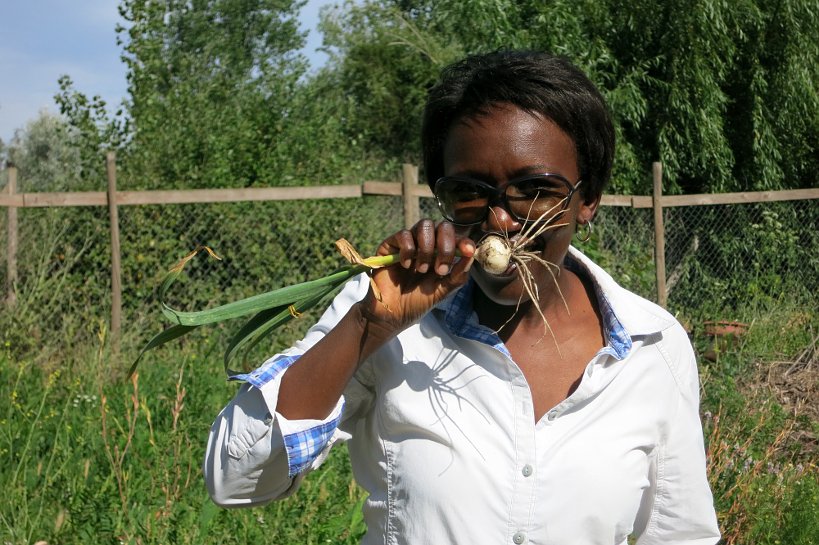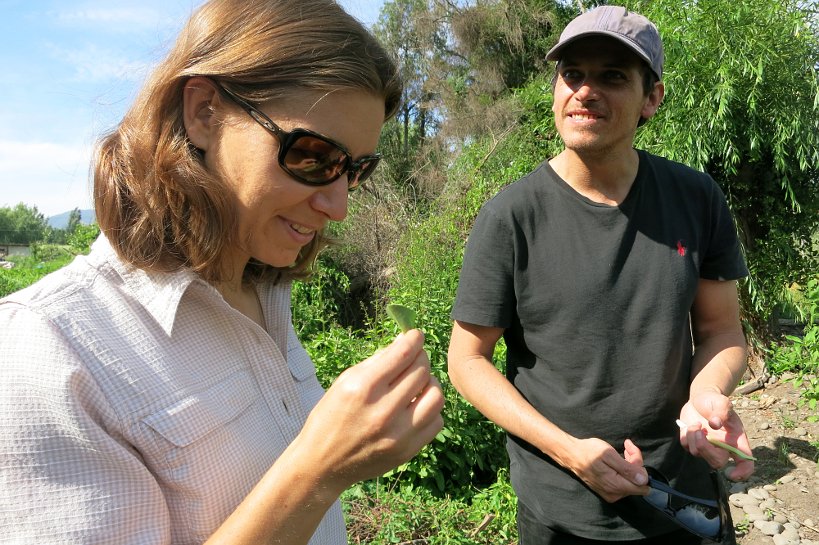 Organic Farming & Mapuche Chickens
The farm was started in 2013 and it is a relatively small farm of about 1 hectare.
This is not a typical farm. Everything grows naturally and organically. No fertilizers are used and instead, a variety of bees and insects pollinate and protect the plants.
At the time of our visit, there was one cow and a few chickens to produce milk and eggs.
Some of the chickens were of the Mapuche species. They are recognized by their lack of tails. What was most amazing about the Mapuche chickens, is that they lay blue eggs.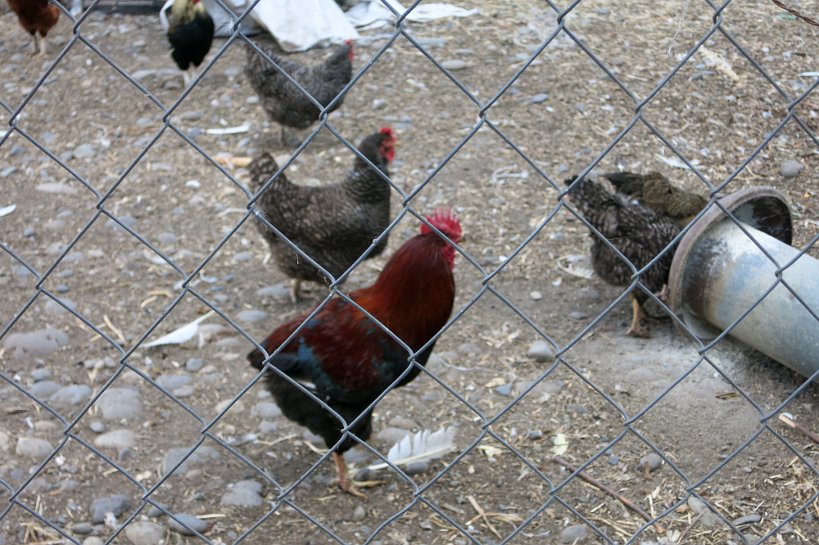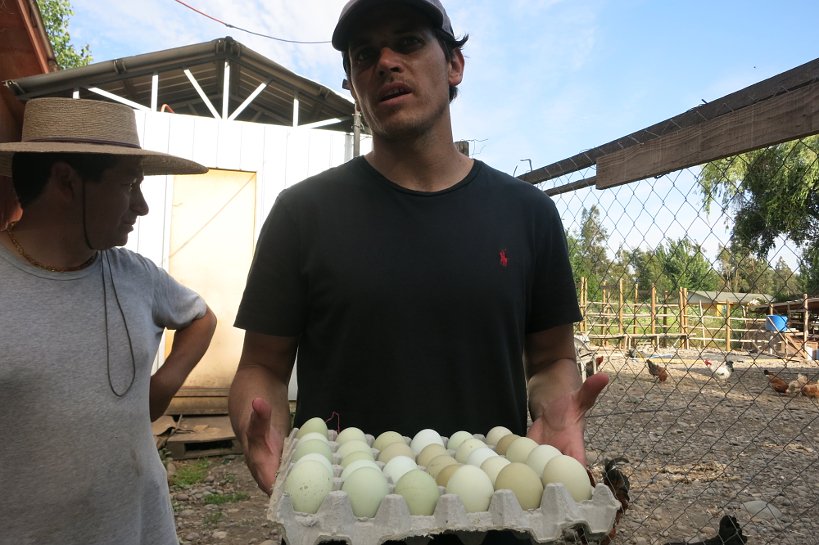 All in all, we spent a delightful afternoon with Rodolfo Guzman and Pablo who were very generous with their time.
We found Rodolfo Guzman to be a passionate chef, driven by endemic ingredients, inspired by the indigenous Mapuche population.
Needless to say that we learned a ton during our afternoon regarding Chilean cuisine, culture, and food landscape.
After sampling some of the ingredients directly from the farm, we were eager to see their expression on plates at Borago restaurant.
Highlights of Endemic Chilean Cuisine at Boragó Restaurant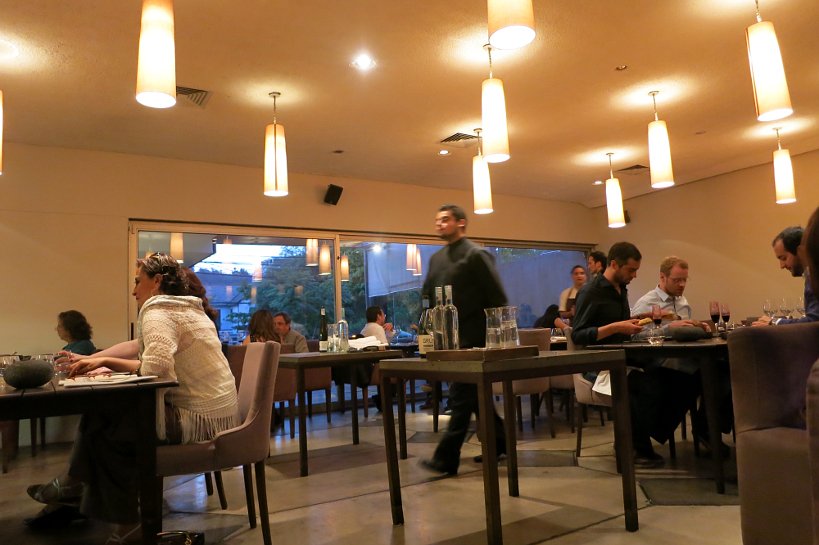 Tasting of the Borago menu began as soon as we walked in. Even before getting seated in the minimalist restaurant, we were offered our first unique bite.
The concept behind Chilean cuisine at Boragó restaurant is to
"look back in time to move forward and connect the past with the possible future of Chilean cuisine. The culture that comes from our natives is what we strongly believe are the roots of our origin."
This is accomplished by the use of Chilean endemic ingredients presented in a contemporary manner.
Borago Menu – Raqko and Endemica
The Boragó menu is seasonal and continuously changes based on and availability. Menus are prepared daily and It is not unusual to have several hundred dishes in just one season.
That evening, the restaurant offered 2 tasting menus which combine the best endemic products from Chile.
Raqko, with 10 tastings and Endemica which had 18 tastings. We decided to go with the 18 tasting menu to be able to get the full expression of Chilean cuisine.
Rather than go through dish by dish, we highlight below our overall experience and a few of our favorite dishes.
The Food at Borago – Best Restaurant in Santiago
Every dish had a story to tell. Each time a server brought out a dish, there was a narrative that was shared.
For example, the marqui berry in the picture below of "Crudo of deer from Valdivia and Marqui from Patagonia." The berry is native to Chile and known for its high antioxidant properties.
Apparently, the berry was eaten by the Mapuche Indians who harvested it near the Andes Mountains. Tasting this ancient berry in a contemporary setting was a treat.
When combined with the deer was divine, the flavors were divine. On its own, it was slightly tart and flavorful.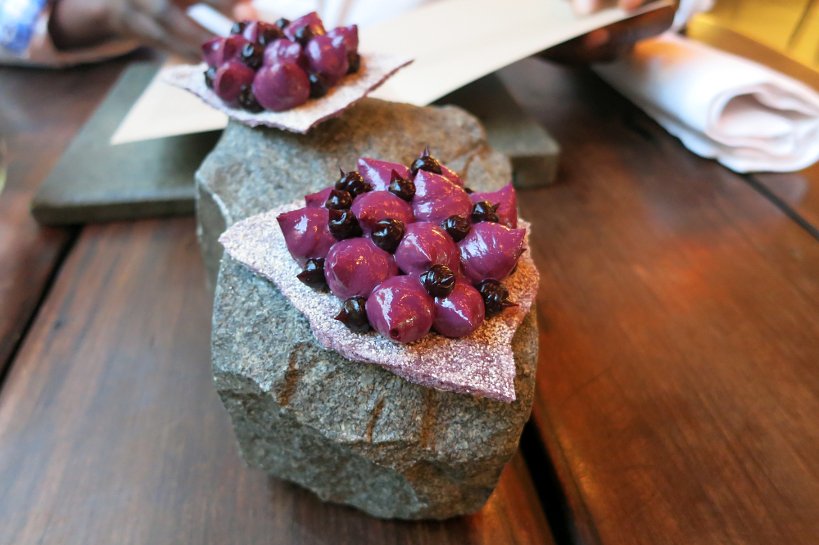 Creative Presentation at Borago Santiago
Nature and food blended together harmoniously. The integration of meals and dishes was unlike anything we had experienced before.
Each dish was presented with the original products. Raw elements such as the horns of a cow or earth elements like rocks, trees or shrubs, were part of the experience.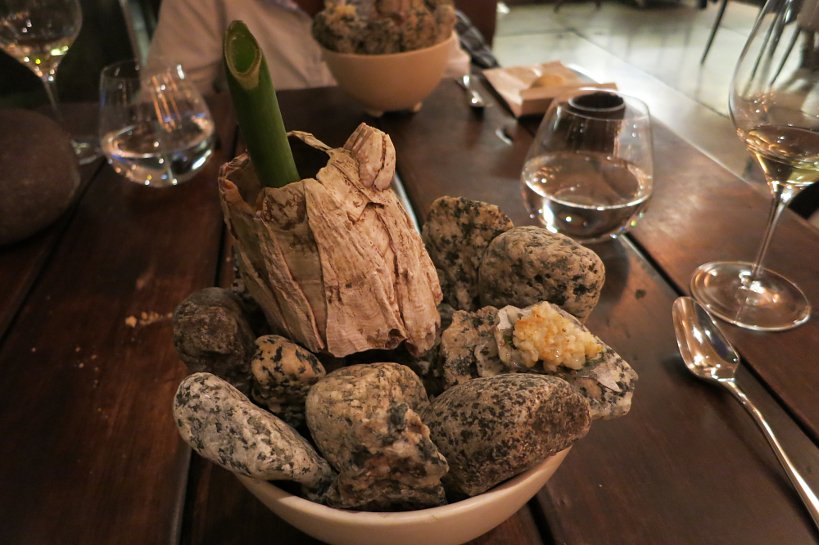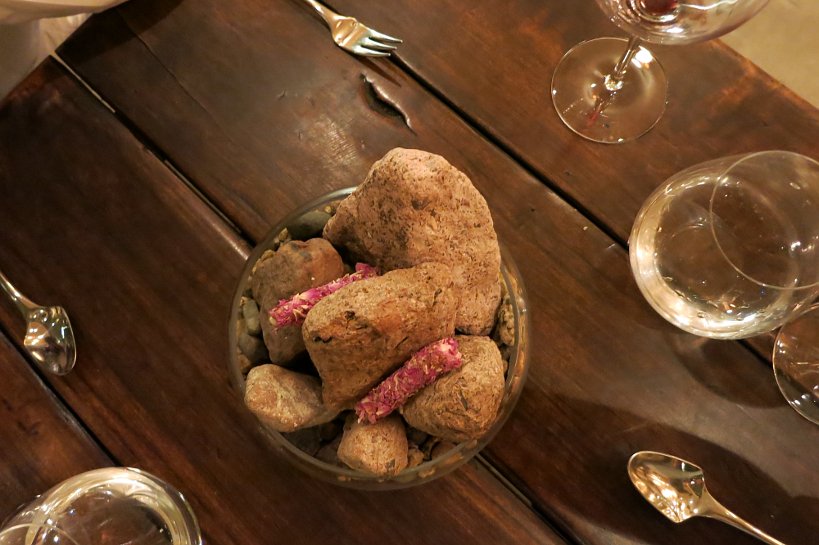 Chilean Wines for Endemic Chilean Cuisine
We chose the wine pairing which was highly recommended. All the dishes were accompanied by red and white wines from Chile.
What was interesting about this pairing was the switching back and forth between red and wine. There was no predefined sequence, yet, each glass was the perfect complement to the food.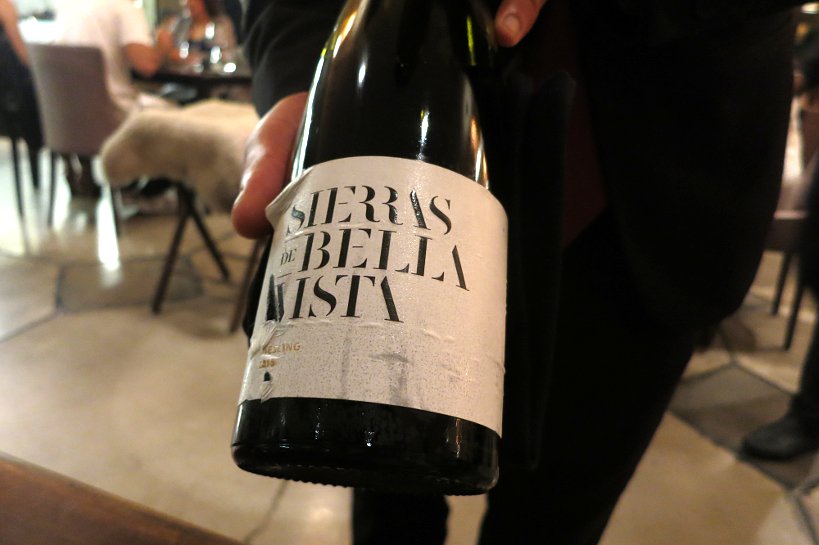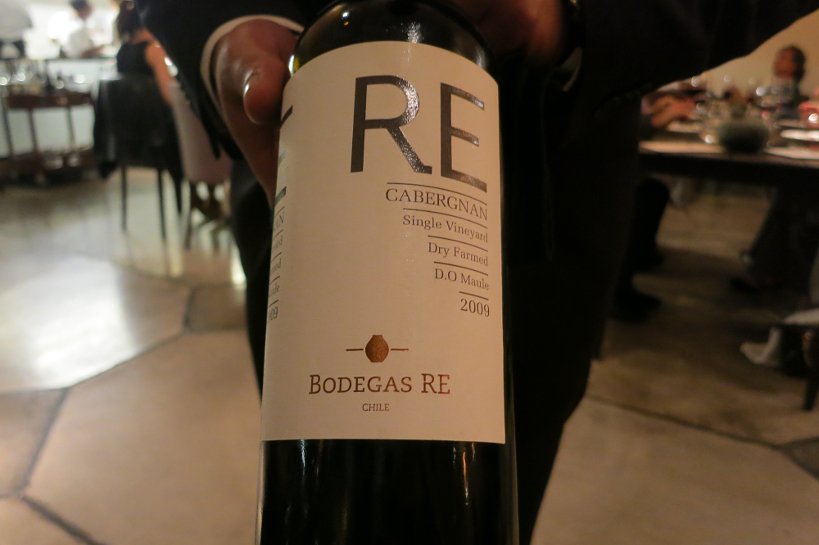 The Environment at Borago Restaurant Santiago
The restaurant decor is simple and earthy with lots of wood and slate. You immediately get the feeling of nature in a warm and welcoming space.
As one of the World's Top Restaurants, not surprisingly, the service was impeccable. The attentive staff is available to provide guidance on how to eat some of the interesting and unusual Chilean dishes.
For a Friday night, the restaurant was fairly busy. At one point all the tables were completely occupied.
If you'd like to savor endemic Chilean cuisine at Boragó restaurant we recommend booking your reservation way in advance.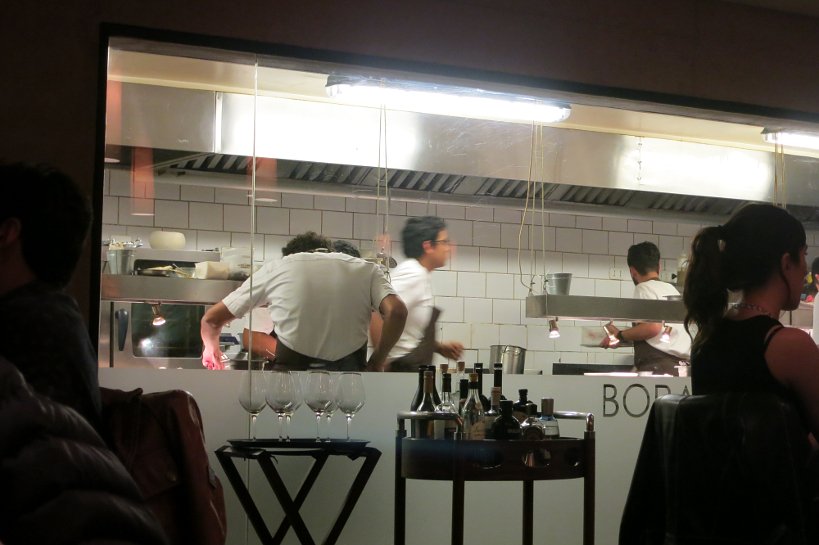 Outstanding Creativity in Chilean Cuisine – Our Favorites
Out of the 18-course Borago menu, the following three dishes were culinary experiences of a different level. While we enjoyed the entire experience, these three really stood out.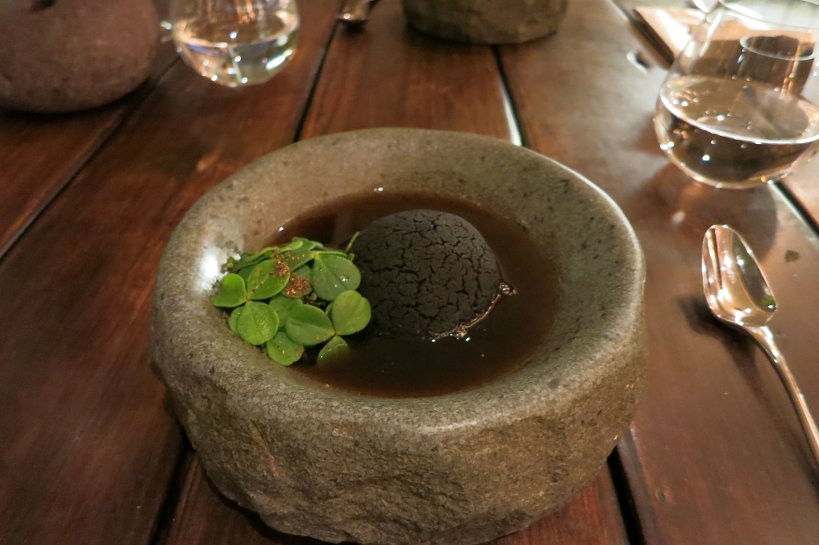 One of the most creative dishes we enjoyed was part of the Rock Sequence and a tribute to Pablo Neruda.
This was rock puree and rock broth from Isla Negra, where Pablo Neruda resided.
Surprisingly, the dish was a rock bowl with another rock inside it covered with a puree. A broth was poured over the rock which was absolutely delicious.
You had to scrape the puree off the rock and then soak it in the broth before eating it.
An exceptional presentation and flavorful dish.
Punta de Tralca – Invoking the Beach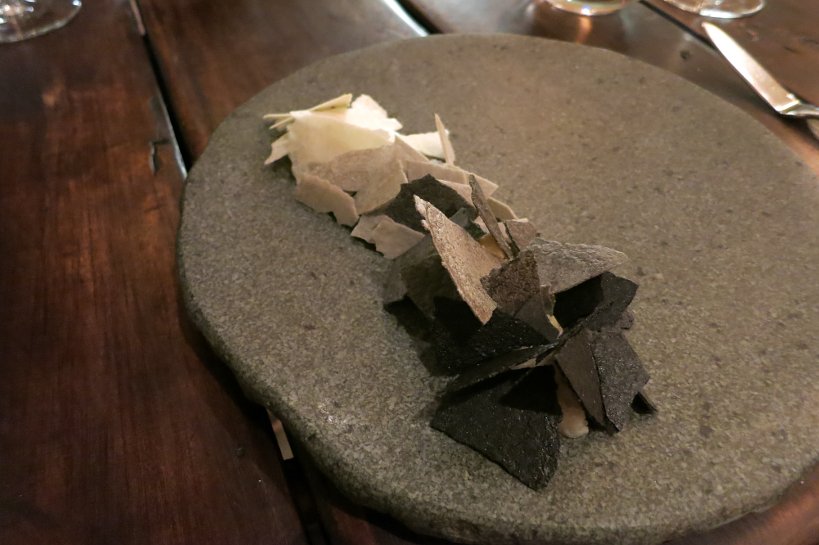 Heading toward the sea, another creative dish was Punta de Tralca by levels. Named after a beautiful Chilean beach in Valparaiso, the name Tralca is thunder in Mapuche language. This is in reference to the sound created when the waves collide.
Presented on a large slate plate were different colors of chips. Underneath the chips were different preparations representing the progression of the sea.
Starting with the sandy beaches and going further into the deep dark waters. Our two favorites were the centolla or king crab and the locos or abalone, which we previously wrote about.
The unique presentation and the progression of colors and flavors made for a delicious sensorial experience.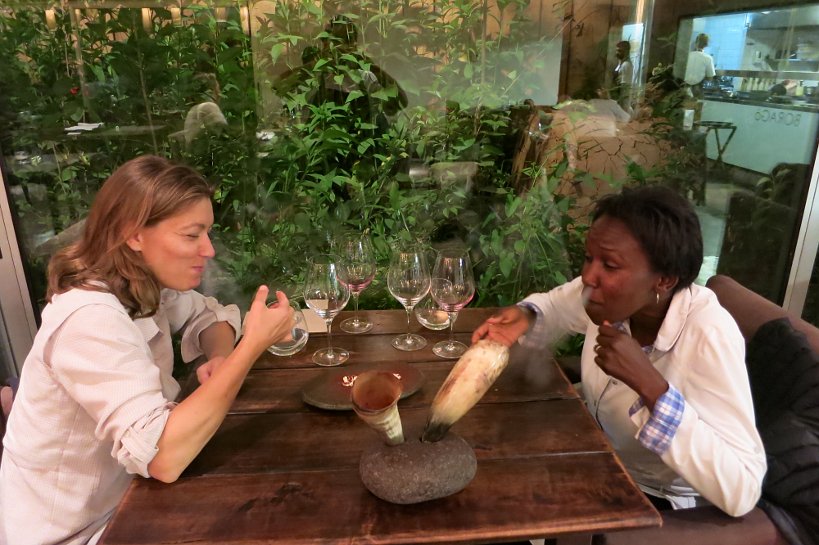 The most viscerally engaging dish was one of the desserts called Frio Glacial.
Inspired by the glaciers of the south, this dessert had to be eaten immediately.
We put the ball-shaped dessert into our mouth and were met with an explosion of gases.
Unexpected and lots of fun.

In Summary
Spending time with Rodolfo Guzman and learning about endemic Chilean cuisine was an incredible experience.
Prior, we had struggled to find the most popular and emblematic dishes of Chile and we finally understood why.
The geographic and climatic diversity found from the north to south means there are numerous specialties based on region.
Taking a culinary tour of Chilean cuisine at Boragó Restaurant is definitely the best way to go.
What impressed us most about Rodolfo Guzman was his passion and vision. His vision extends beyond the restaurant and calls for a return to and respect for native and endemic ingredients.
This was particularly evident in the stories he shared of chefs who had worked under him.
With great pride, he told us of several that left and started their own locally-focused restaurants.
What we took away was a call to arms for the respect of nature and the use of locally available ingredients.
We share that message with you. As you make your restaurant choices, opt for the restaurants that celebrate local. Together, let's join forces for the preservation of what is endemic.
In the comments below, let us know what you think about native or endemic cuisine?
Savor The Adventure!
Where to Find Borago Restaurant Santiago
Borago Restaurant relocated to a new location in 2019. The new restaurant is at the foot of Manquehue Hills, an important landmark in the city. The vision remains dedicated to the use of Chilean native or endemic products.
Chilean Gastronomy Book by Chef Rodolfo Guzman
In an attempt to share the story of Chilean ingredients, products, and techniques, Rodolfo Guzmán released his first book. The book, Borago: Coming from the South showcases flavors and products often displaced, and points to the future horizon. Also included is a selection of 100 sweet and savory recipes exclusively from the Borago menu.
Read More Conversations with Top Chefs & Local Produce
In Laos, we met with Sebastien Rubis, Culinary Director at the

Rosewood Luang Prabang,

where he uses local produce to showcase Royal Laos cuisine.

In Argentina, we interviewed top chef,

Francis Mallmann

and discussed Argentine cooking and a return to traditional roots.

Nathalie Dupree, known as the "Queen of Southern Cuisine" talked to us about

American Southern cuisine

in Charleston, South Carolina.
Love it? Pin it!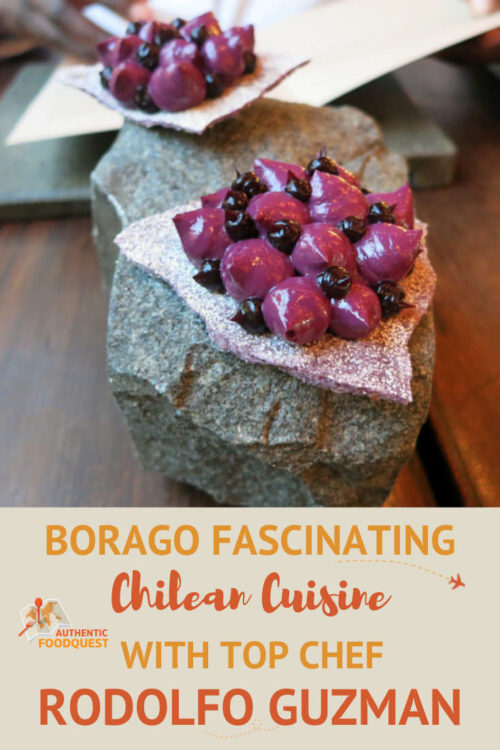 Disclaimer: This page contains affiliate links. That means at no extra charge to you, we earn a small commission when you purchase using these links. Please note we only link to products and services that we personally use or trust. Thank you for your support.
Curious by nature, Rosemary loves exploring new flavors and connecting with locals. She shares her insights and culinary finds from her travels to inspire people to connect local through food.