Penang is best known as the food capital of Malaysia and it is one of the best cities in the world for street food. To celebrate Malaysia food's heritage and its food capital, Penang opened the World's First Food Museum in November 2015.
The Wonderfood Museum is located in the core of Georgetown or Penang Old Town.  It is a museum that not only embraces the food cultures but also celebrates Penang's art culture.
With no expectations, we visited The Wonderfood Museum to learn more about Penang food. With eyes wide open eyes and hungry bellies, we enjoyed a salivating visit.
If you've ever wondered, what a food museum is like, feast your senses on a tour of the world's first amazing food museum!

Celebrating Penang Food Cultures
The food in Malaysia is a wonderful collision of flavors that includes Malay, Chinese, Peranakan and Indian flavors. When we first arrived in Penang, we were surprised to find the different cultural influences stirred into one delicious "melting pot." Indeed, we discovered 9 reasons why you should feast on Penang food.
Right from the start, the museum introduces you to the uniqueness of Malaysian traditional cuisine through the different communities.
There is a Chinese saying that says "food is the basic necessity of all mankind". Therefore, the best way to get to know a country or her people is by knowing the local foods.
This museum brings you into Malaysian food and the cultural diversity from its multi-ethnic population.
"You have to taste a culture to understand it"  – Deborah Cater
Indian food is brought to life in wall art that shows the different traditional Indian foods.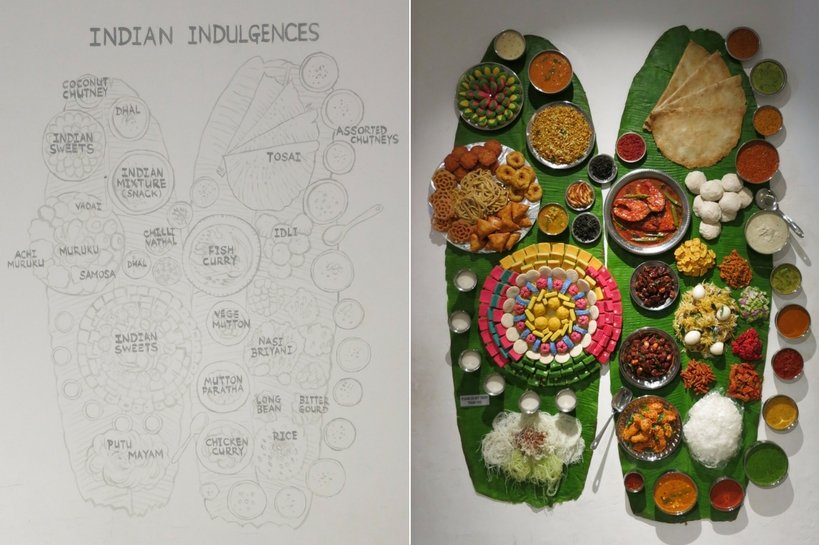 To discover more about India and the rich culinary heritage, a visit to Rajasthan, one of the most colorful and vibrant states in the country is a must. Known as the former "Land of the Kings", you'll find majestic forts, golden sand deserts, wildlife, authentic cuisine and much more. Book a Rajasthan Tourism Package, for an awe-inspiring trip.
Peranakan food which is a blend of Chinese and Malay cooking is highlighted on a beautiful centerpiece, with dishes, desserts, spices and the traditional cooking pots.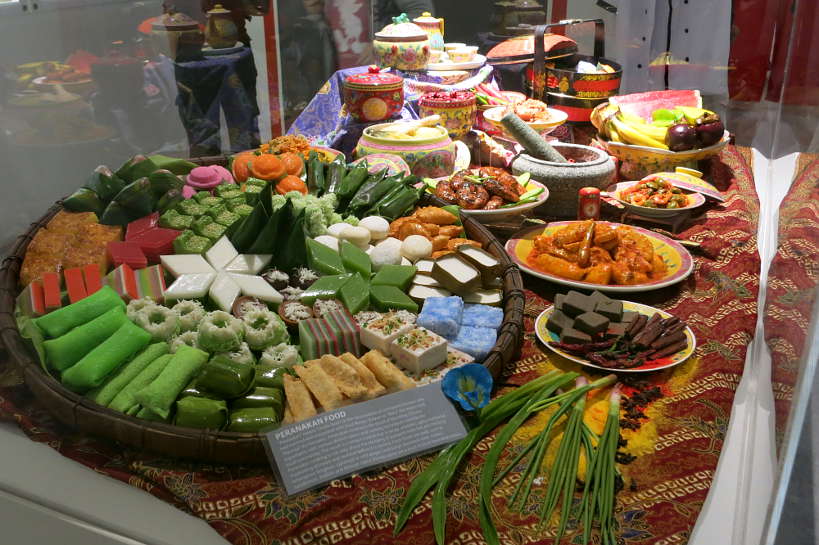 The flavors of Malay are hung on a giant wall tapestry. The names of the traditional Malay dishes are sketched out including dishes, snacks, and sauces. Next to it, are replicas of the actual dishes.
With the wall hangings right next to each other, you can easily identify each food and then see the realistic version of the food.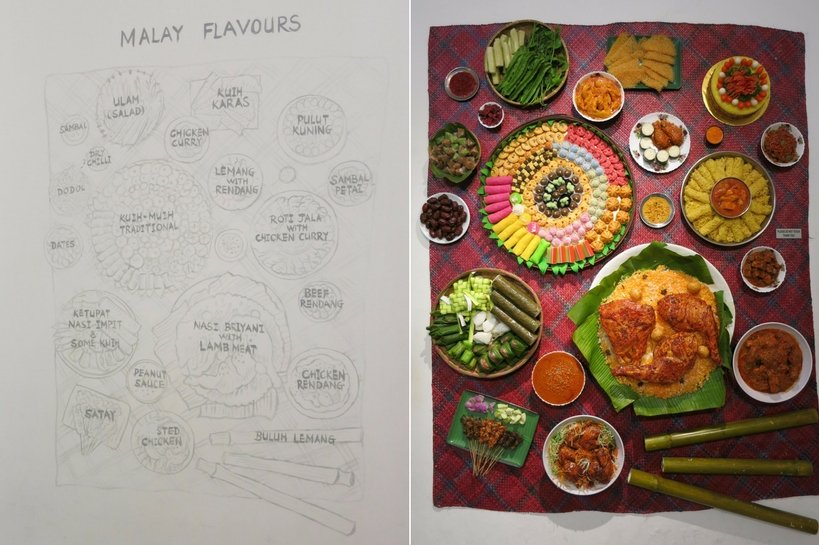 The Chinese foods and temptations are presented in a similar manner. On one wall are the sketches of the foods and desserts. And, right next to it are realistic representations of each of the dishes.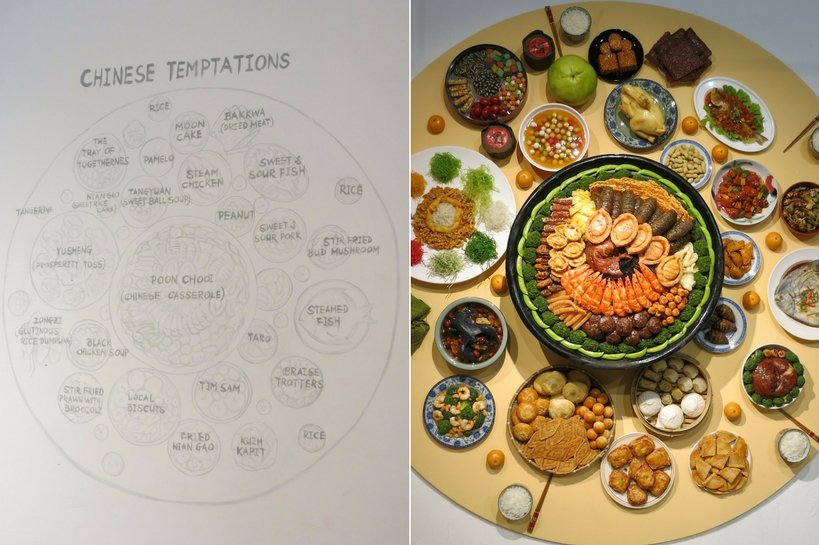 Walking through this section and seeing the sketches of the food and the realistic dishes right to it, helps you understand the different cultures and their contributions to the overall delicious Malaysian cuisine.
Super Realistic Giant Food Sculptures
Stepping into this section is one of the most sensorially stimulating culinary journeys. Everywhere you look at are some of Malaysia's and the world's most amazing foods in a visually stimulating manner.
With the giant and ultra realistic food replicas you are literally taken into the food.
Penang Asam Laksa, one of our beloved and best Penang foods is presented as giant bowl of soup that invites you to dive into.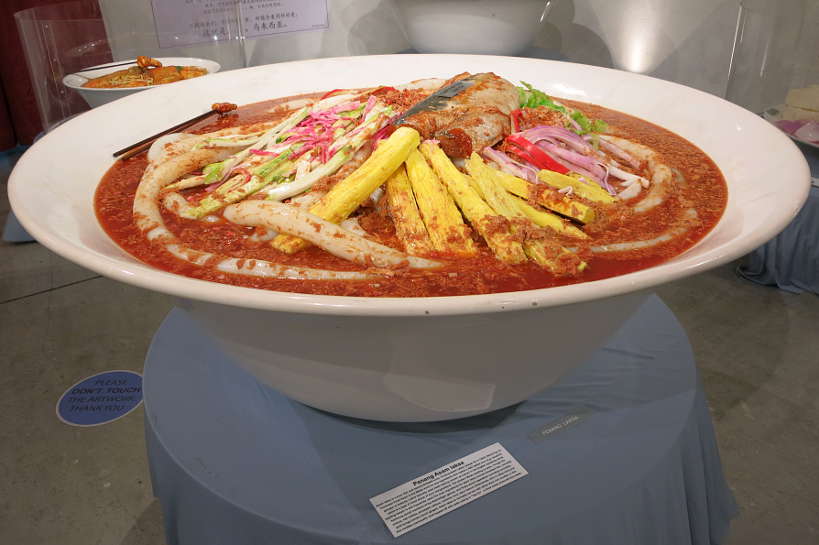 Cendol, the ice dessert, is tempting in its giant form. In the heat of Penang, the thought of taking a big slurpy bite to cool off is the first thing that comes to mind.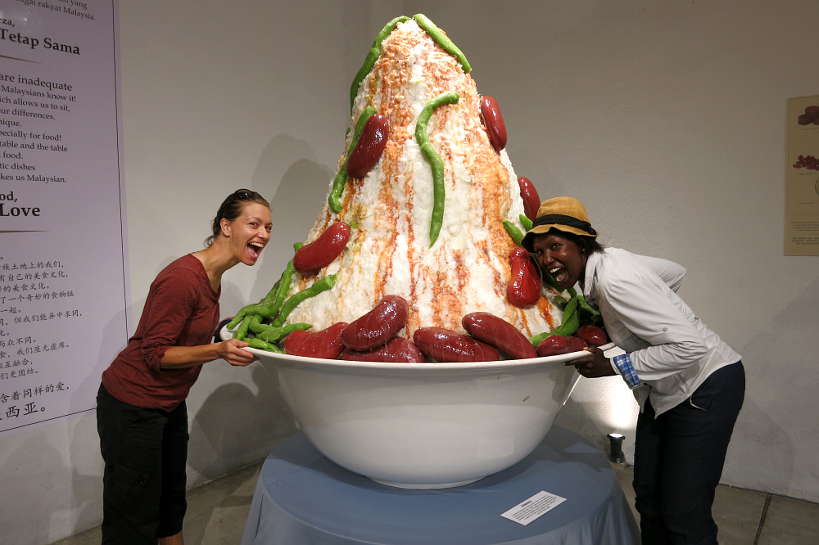 Sweets from Penang and around the world are featured in their own separate room. The colors, flavors and scents make you want to lick one of the giant lollipops on display.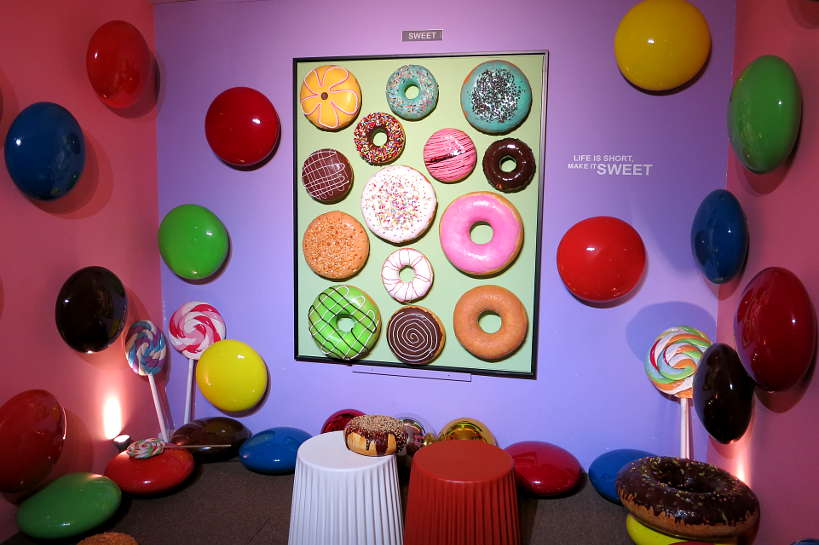 Food in Quotes
Throughout the museum are quotes about food hanging on the walls. These quotes reference the importance of food in daily life and in building community. They are all presented in a visually interesting manner.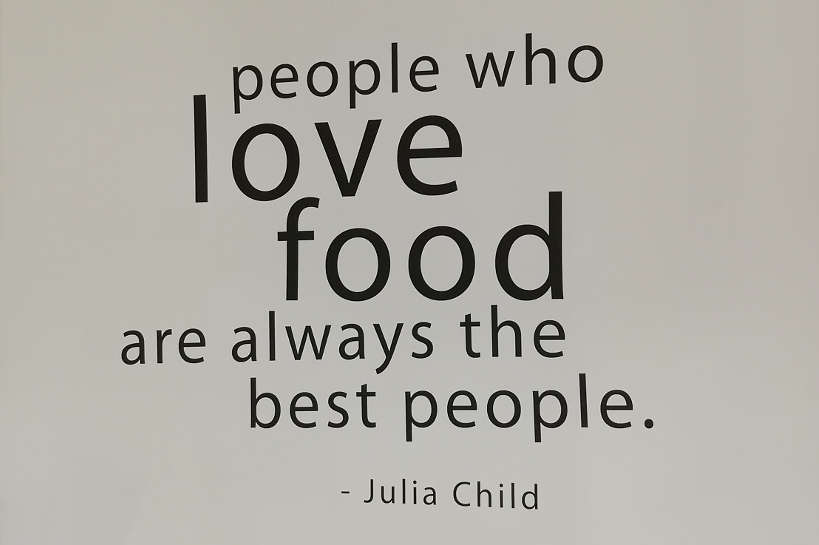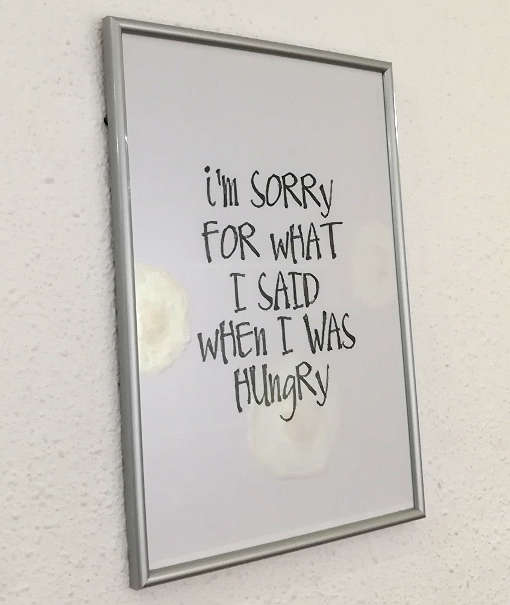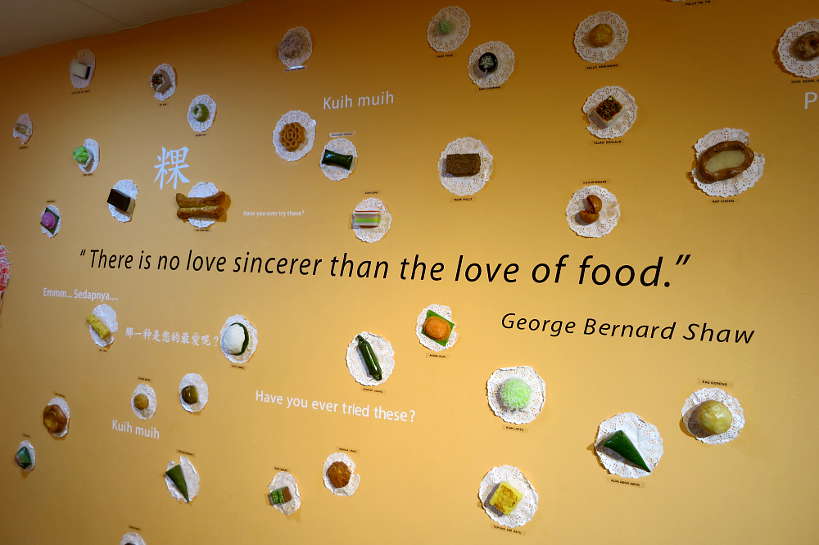 Food is Art
The world's priciest foods are displayed as replicas in an opulent setting. In this lavish room are the most expensive plates of food ranging from $1,000 and up.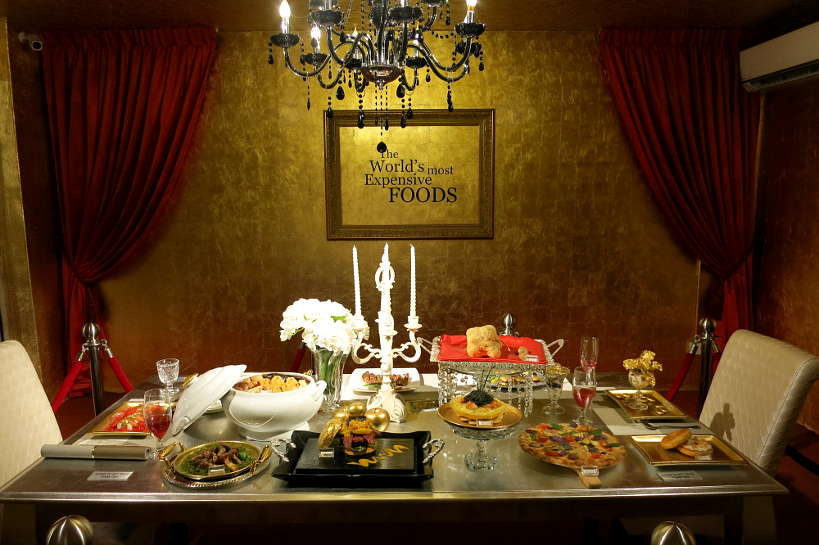 On the table is a replica of a pizza for $4200, created by Scottish chef dedicated to James Bond.
Named the Pizza Royale 007, this 12-inch pizza is filled with lobsters marinated in cognac, caviar soaked in champagne sauce, Scottish smoked salmon, prosciutto, venison medallions and vintage balsamic vinegar.
This incredible pizza is topped with 24-carat edible gold flakes.
In 2008, Paris pastry shop Ladurée teamed up with Marni fashion house to create a delectable pastry that fuses food and fashion. They created two-bite sized chocolate macarons made of 100% premium ingredients. To lavish it even further, each macaron is covered in sheets of precious and edible gold.
One box was sold for $100.00.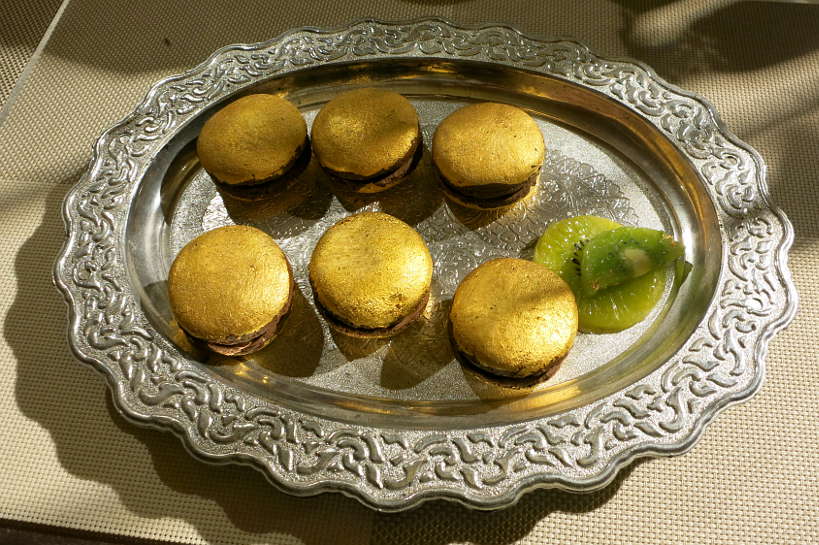 This Golden Opulent Sundae was sold for $1,000.00 It is made with Tahitian Vanilla Bean Ice cream and Amedei Porcelana dark chocolate from Tuscany, the most expensive chocolate in the world. Taking it further, this sundae features 24-karat edible gold and dessert caviar topping.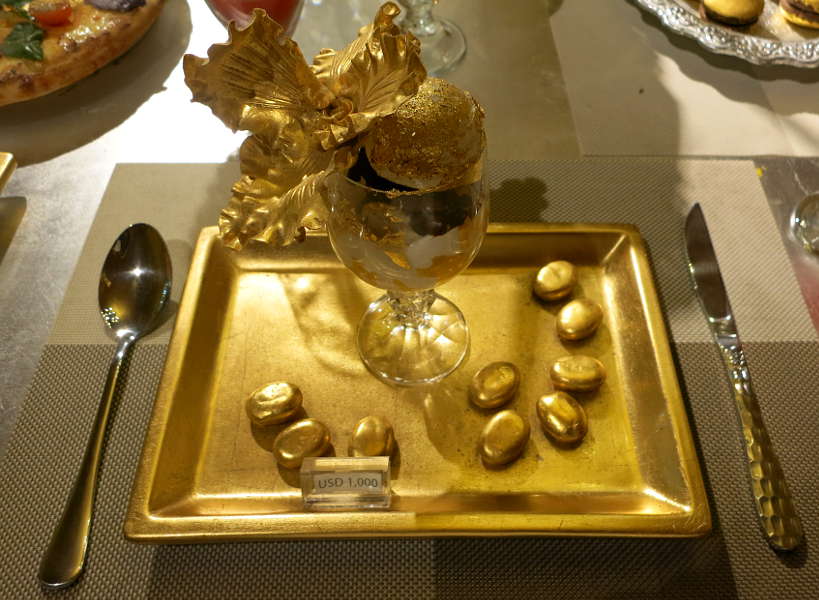 Art comes to life as food in the very creative illustration of the world famous Mona Lisa painting by Leonardo da Vinci. Looking at how different ingredients are placed creatively on the table to recreate this famous painting is simply amazing.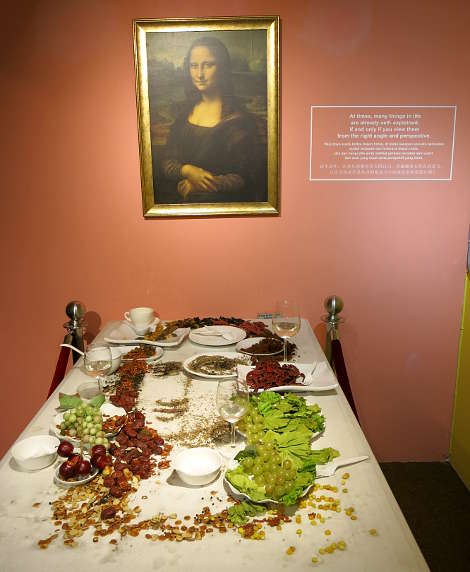 This room is quite fascinating as it elevates food to an exclusive art form. Food does more than satiate the body, it can be a multi-sensorial experience presented in a very delectable fashion.
The Dark Side of Food at the Food Museum Penang
The Wonderfood Museum also puts a spotlight on the negative impact of excessive food and habits.
One of the most shocking exhibits showcases the consequence of shark finning, an issue that is common in Asia and one that few Westerners might be aware of.
In China, shark fin soups is a luxury item and its demand has dramatically increased with the recent wealth of the Chinese population. As a result, sharks are hunted for their fins and this hunting results in the endangering of the shark species, causing a threat to the ecosystem.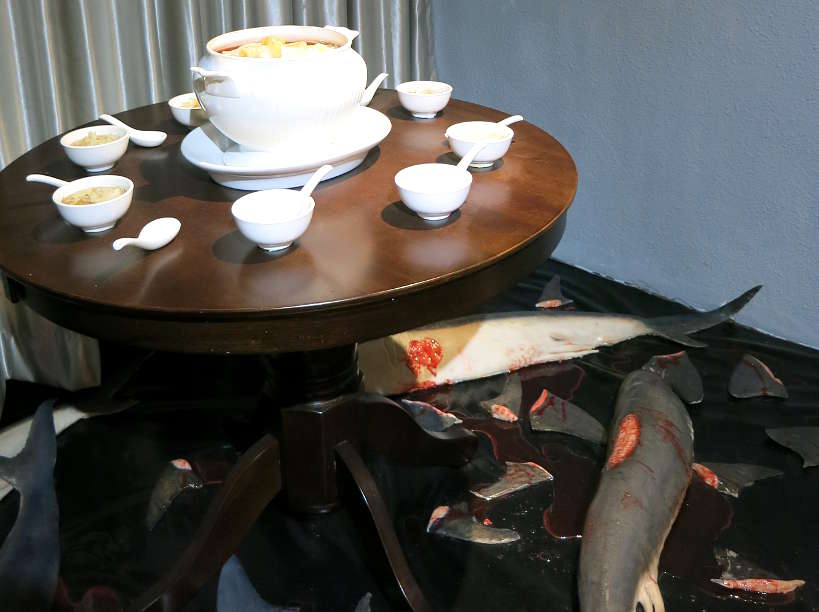 The museum also tackles food waste, another negative consequence of food. This enlightening exhibit brings awareness to food waste the waste which is a leading cause of hunger worldwide.
The exhibit also touches on the current threat to our society around obesity, diabetes, and the excess of sugar in processed foods.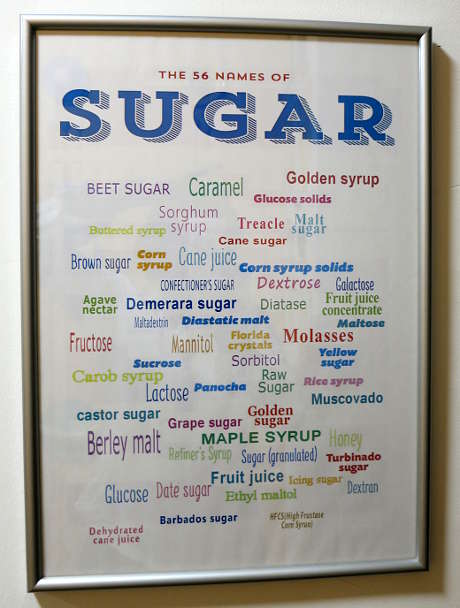 Summary
The Wonderfood museum is one of the most interactive and fun learning experience you will have in Penang!
You get to understand the Malaysian food culture through art and realistic replicas that will leave you hungry.
The museum takes you on a culinary experience that shows the power of food in bringing people and communities together. Furthermore, the pleasurable and artistic side of food is balanced with the dangers of waste excess.
Don't miss this the food museum Penang on your travels to Malaysia.  While the visit will take about one hour of your time, you will be left with lasting and satisfying memories.
On your way out, grab a food guide and map on recommended places of where to eat the local specialties. The museum experience will leave you hungry and the map will be your best guide to eat what you looked at and touched on the inside.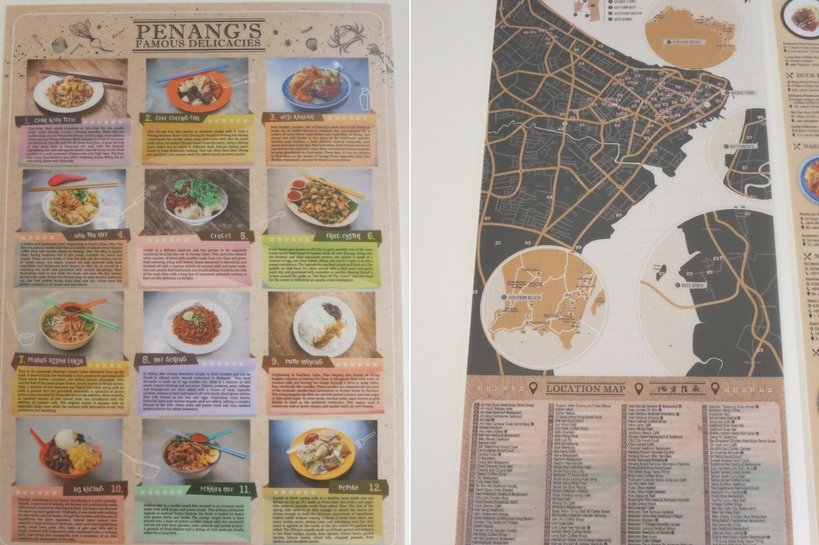 Practical Information
Address: 9, Lebuh Pantai, George Town, 10200 George Town
Hours: Everyday from 9 am to 6 pm. Last visit at 5 pm.
Fees: RM25 per adult (about $5.95 USD)  and RM15 per child ($3.55USD).
Have you visited a food museum before? Tell us which one in the comments below.
QUIZ: What kind of food traveler are you? Take our quiz and get your food traveler profile in minutes!
Savor the Adventure!
Disclosure: Please note that some of the links below are Amazon affiliate links. If you purchase through our website link, we will get a small commission at no cost to you. Thank you in advance for your support in helping us continue our quest for authentic food!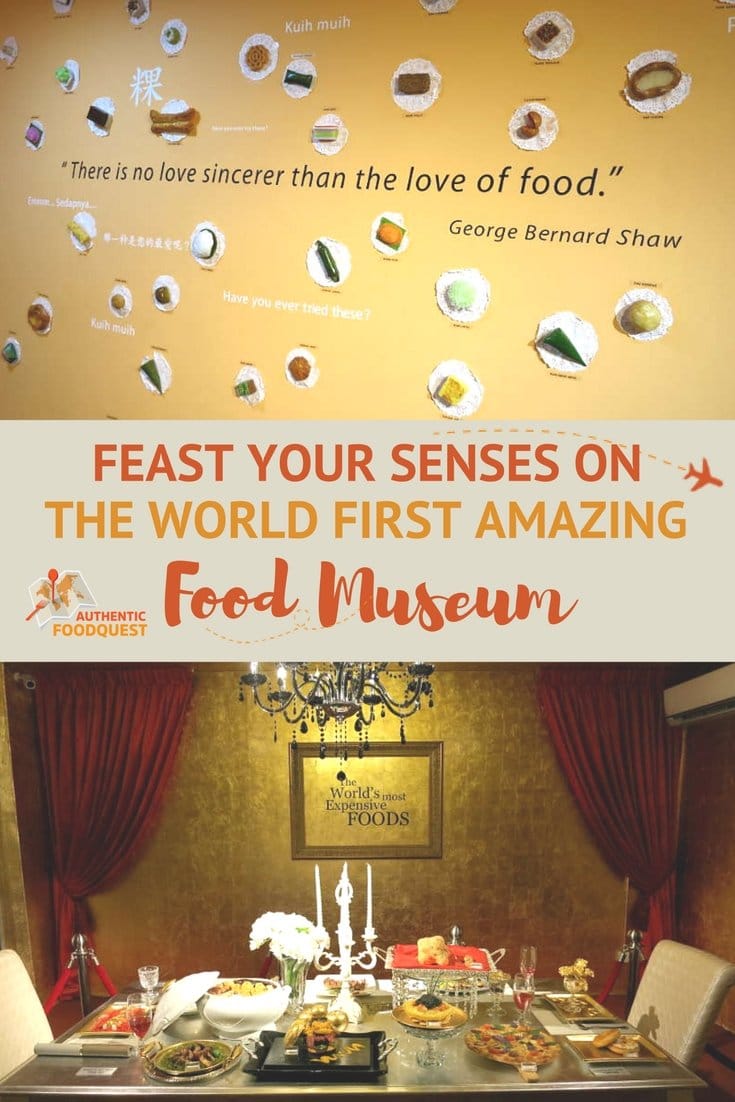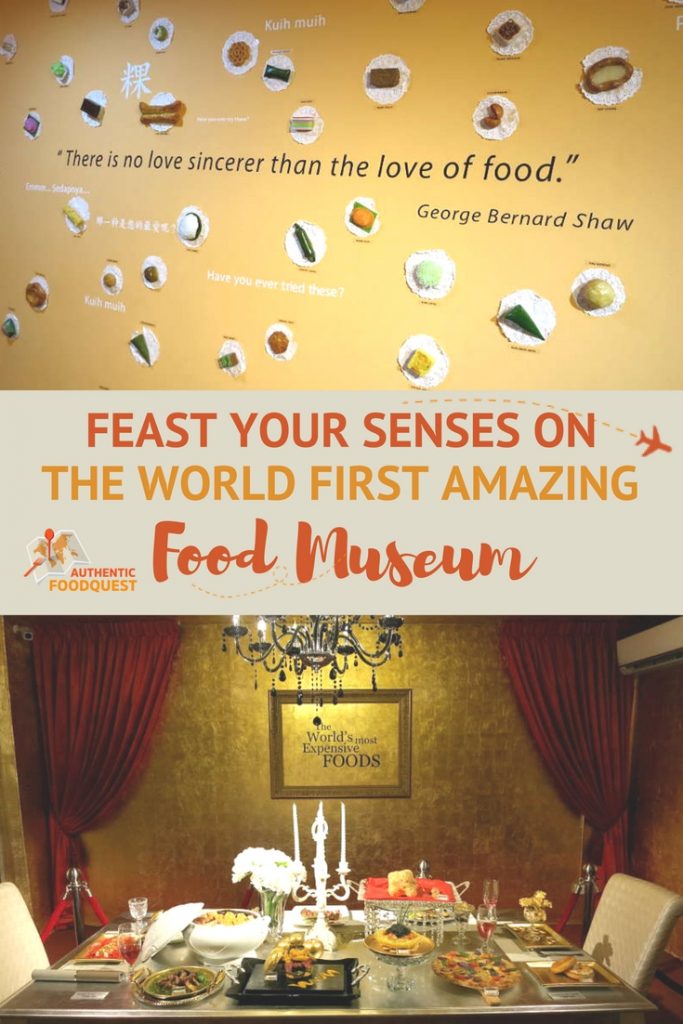 Curious by nature, Rosemary loves exploring new flavors and connecting with locals. She shares her insights and culinary finds from her travels to inspire people to connect local through food.