Discovering and finding the local dishes in a particular region is one of the aspects we enjoy the most about Authentic Food Quest. For this particular stop in Mendoza, we learned about the local cuisine from three primary sources. First our local Mendocino airbnb host, Ale and his girlfriend introduced us to Tortitas, which we describe below. Secondly, we interviewed Vanina Chimeno, chef and owner at Mariá Antonieta. Here we discovered the other two unique Mendocini dishes, Tomatican and Humitas which we also highlight below. The final step was finding these three typical dishes from Mendoza to eat and taste them.
Finding these specialties was actually a little tricky, because they are traditional meals and not commonly served at restaurants. So, we had to get creative as we were short on time. Our first stop was the Centro Mercado (local market) which not only sells produce, meats and fish but also sells hot dishes. Not having any luck finding the dishes at the market, we were directed by several market vendors to a nearby vegetarian restaurant, Nutri Verde Vegetariano known for making traditional meals. We stopped by to see if they had Tomitan and Humitas and were disappointed to see that they only had one of the dishes, Humita. Nevertheless, after confirming their hours of operation, we told them we would be back in a short while to try out the local Humita dish. Much to our surprise, when we came back to eat about 2 hours later, they had made Tomatican, especially for us. We were both shocked and pleasantly surprised that the restaurant had gone out of their way to make Tomatican, just for us. We've always found Argentinians to be very friendly, but this took it a new amazing level.
This is a 2-part post where we highlight the top 3 typical dishes from Mendoza. Part 2 of this post goes more into detail about the "why" and "culture" behind the food. Be sure to read it here.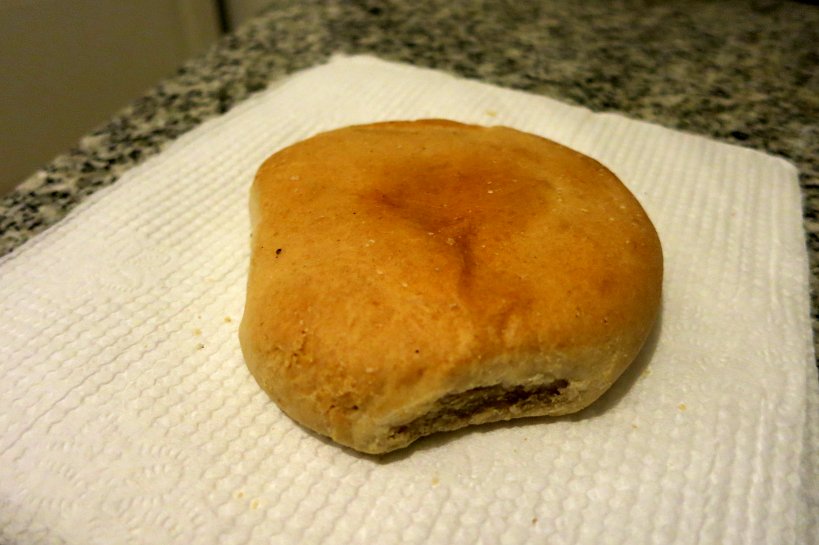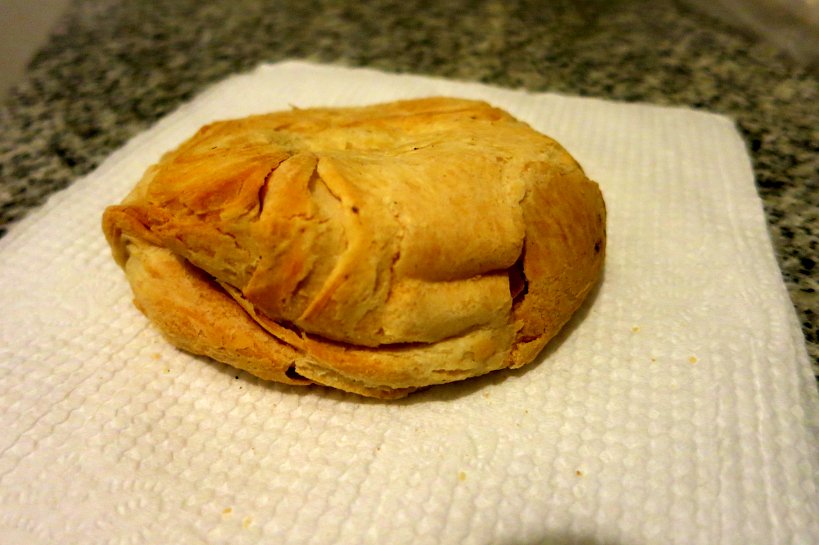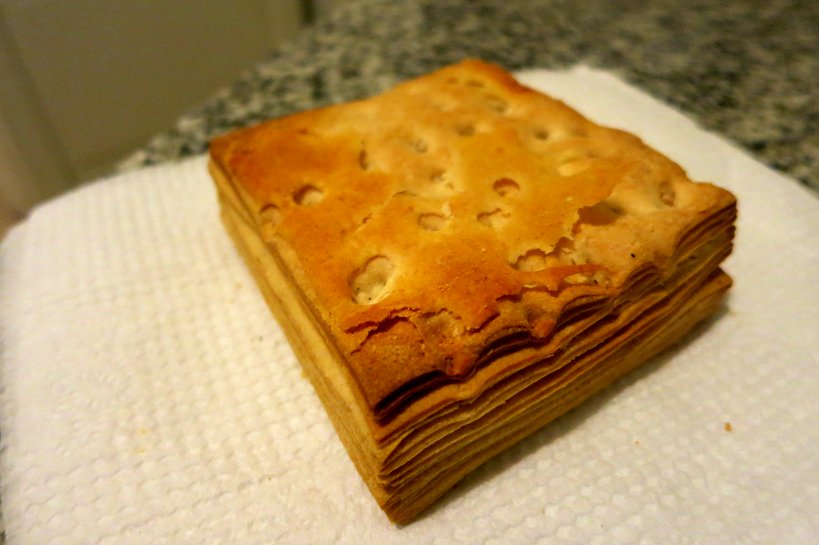 Tortitas are very simple are made with water, flour, butter, yeast and salt. They are not expensive to make and are sold at panaderias (bakeries) for about 3 to 4 Argentina pesos (ARS) or approximately $0.32 or $0.42 per unit. As delicious as they are, they are filled with butter so be careful about eating too many of them. Our thoughts on the Tortitas: versatile and easy to eat at any time of the day. They go well with coffee and you can also add honey, marmalade or dulce de leche. We found them to be a perfect snack between winery visits. Rich and delicious, this little pastry is worth trying. You will be surprised how many ways you will be able to enjoy them.

Tomatican
The tomato is one of the celebrated vegetables in Mendoza. The high altitudes, fresh water from the Andes, the hot temperatures during the day and cold temperatures at night concentrates the flavors and gives the tomatoes (and all vegetables) a really rich color and intense taste. In addition to fresh, ripe tomatoes, dried tomatoes are really popular and just as delicious.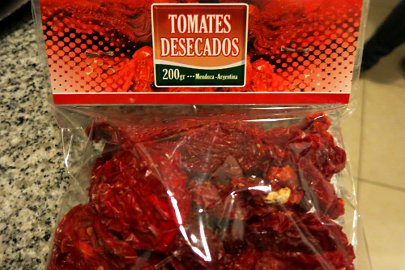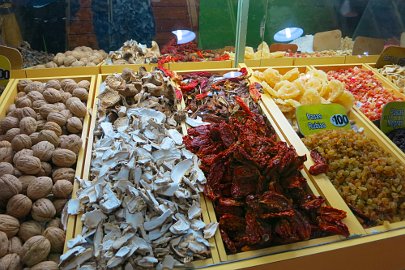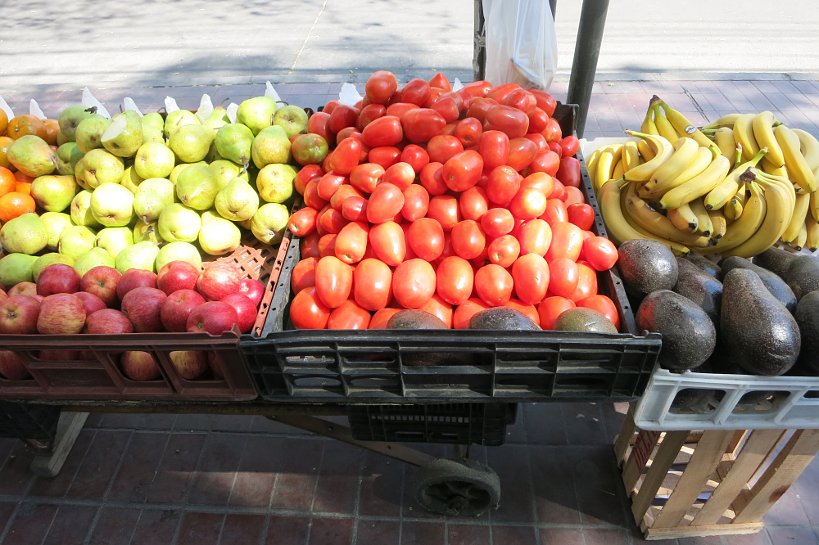 Tomatican, is like a tomato soup made of just a few simple ingredients: tomatoes, eggs, onions, oregano, breadcrumbs and salt. It is a traditional meal and each family has their own unique variation to the Tomatican.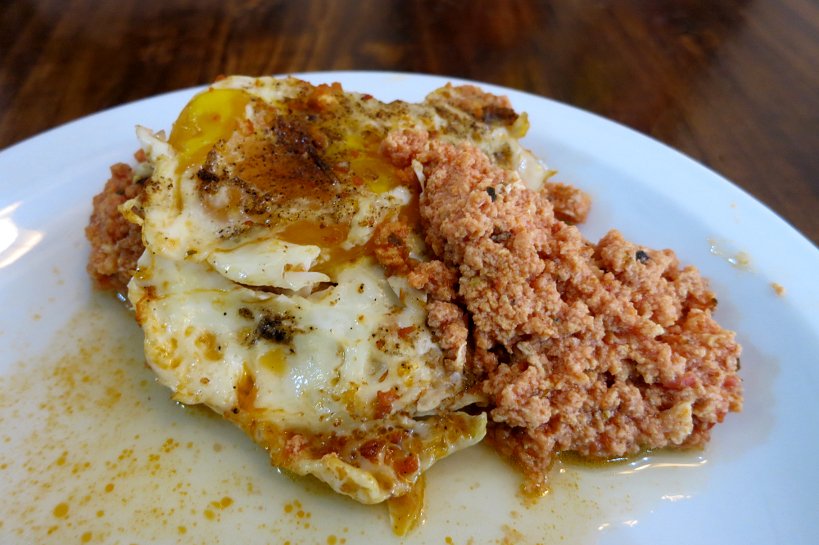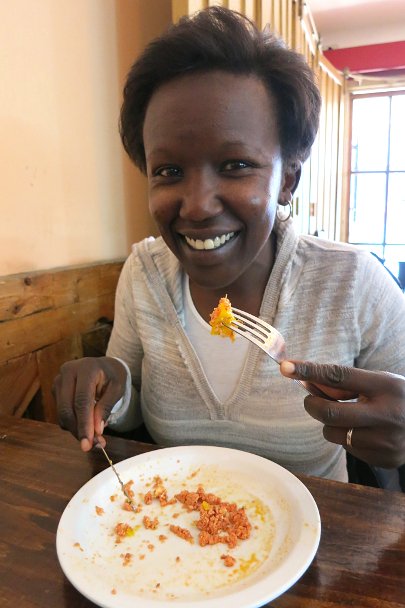 This Tomatican made especially for us at Nutri Verde Vegetariano was delicious. We found it a little sweet from the tomatoes, a little mushy, not quite a soup but not enough consistency to chew it. Flavorful and delicious, it is a must try.
Maria Antonieta also offers the Tomatican but makes it more like a soup and adds green beans and other ingredients as well.
Enjoy the wonderful and flavorful tomatoes from Mendoza. Enjoy them raw, dried or in the amazing Tomatican dish. Either way, you will not be disappointed.

Humitas
An indigenous dish from the Andean countries of Peru, Bolivia, Chile and Argentina, we have the Humita which is a creamy corn based chowder. The word "humita" comes from "jumint'a", the name given by the Quechua people to a sweet corn bun wrapped in cornhusks and cooked in water. Although, Humitas are found throughout Argentina, each region has its own different version. In Mendoza, you will find the Humita made with sweet corn, onions, milk, butter and chili flakes.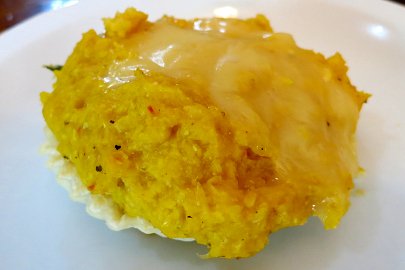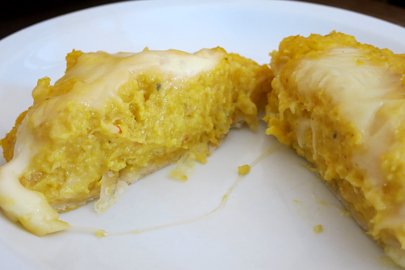 We found the Humitas to be very creamy, mushy and with a sweet corn taste. The layer of milk gave it a very mild flavor. As far as the taste goes, neither one of us enjoyed the consistency or flavor of these humitas. However, as a speciality of Mendoza, they are worth trying out and something you will enjoy if you are a corn lover.

In Summary
Mendoza has a lot to offer in terms of unique dishes and meals. What we have highlighted here are three popular and unique specialties. This list is not exhaustive and captures what was readily available at the time of the visit. Each season brings unique produce and flavors and as a result, new dishes or twists to familiar favorites. For instance Vanina Chimeno at Mariá Antonieta uses yellow mushrooms called Potrerillos that are unique to Mendoza and available only in the the Autumn or Fall, in her dishes. Whatever time of the year you choose to visit Mendoza, try out these local specialties and be open to the evolution based on the seasonal ingredients.
Locations Mentioned:
Mariá Antoineta Restaurant, Belgrano 1069, Mendoza
Nutri Verde Vegetariano, General Paz 328, Mendoza
Check out part 2 of this post to get a deeper understanding of the food and the unique culture here.
Savor The Adventure!
Curious by nature, Rosemary loves exploring new flavors and connecting with locals. She shares her insights and culinary finds from her travels to inspire people to connect local through food.