Where to Eat at  Lisbon Food Market Campo de Ourique
Address: Rua Coelho da Rocha 104,  Campo de Ourique, Lisbon
Hours: Open everyday: 10:00 am – 11:00 pm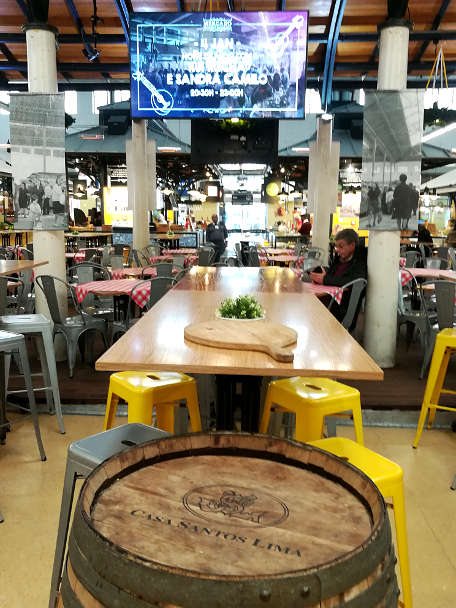 Authentic Food Quest Tip: One of the best ways to explore the local Lisbon food is to take a food tour. Depending on how much time you have available, you may consider taking a food tour of Lisbon restaurants where locals eat. We recommend taking an off the beaten path tour of Lisbon with Taste of Lisboa. A Taste of Lisboa food tour will take you through the Campo de Ourique foodie neighborhood, where you will visit a number of Lisbon local restaurants while getting immersed in the local gastronomy, history, and culture
See the video below of the Lisbon restaurants where locals eat

In Summary
Lisbon has established itself as one of Europe's hippest destinations. With a thriving tourist scene, comes tourist trap restaurants and trendy food concepts.
Portuguese and Lisbon food is simple, flavorful and impeccably prepared. If you are unsure of where to eat, go to the Lisbon restaurants where locals eat.
Explore the city and use this Lisbon food guide to find the best Lisbon restaurants where locals eat.
If you prefer to take a food tour with a local, click below and book your off the beaten path tour of Lisbon with Taste of Lisboa.
Do you have a favorite place to eat authentic Portuguese food in Lisbon?  In the comments below, please tell us your favorite place to eat Lisbon food.
Savor The Adventure!