Where to Eat at Lisbon Food Market Campo de Ourique
Address: Rua Coelho da Rocha 104, Campo de Ourique, Lisbon
Hours: Open everyday: 10:00 am – 11:00 pm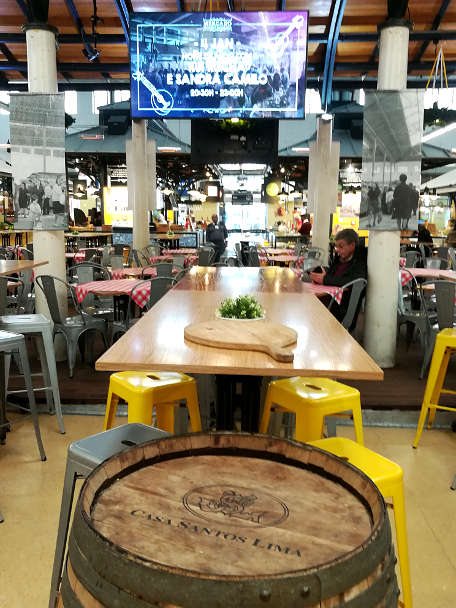 Authentic Food Quest Tip: One of the best ways to explore the local Lisbon food is to take Lisbon food tours. In our in-depth guide of 6 of the best Lisbon tours to take, you can discover different Lisbon neigborhoods with local guides. You'll visit a number of Lisbon local restaurants while getting immersed in the local gastronomy, history and culture.
See Map of Lisbon Restaurants Where Locals Eat Lisbon Food

In Summary
Lisbon has established itself as one of Europe's hippest destinations. With a thriving tourist scene comes tourist trap restaurants and trendy food concepts.
Portuguese and Lisbon food is simple, flavorful and impeccably prepared.
Explore the city and use this Lisbon food guide to the best Lisbon restaurants where locals eat.
For something different, consider eating with locals in Lisbon. Enjoy a truly authentic dining experience, with locals in their private home. Eatwith, the world's biggest community for dining experiences with locals offers a number of Lisbon experiences to choose from.
Click below and book an amazing dining experience with locals in Lisbon.
Do you have a favorite place to eat authentic Portuguese food in Lisbon? In the comments below, please tell us your favorite place to eat Lisbon food.
Savor The Adventure!