Food brings people together and it is one of the best ways to connect to a local culture. At Authentic Food Quest we aim to inspire travelers to connect deeper through local food experiences.
New Zealand has been on our "food radar" for a long time. The emphasis on fresh and local foods, world-class wines, plenty of farmers markets and food festivals makes it one of our dream destinations for food.
Kiwi cuisine is on par with the rest of the world. Delicious, high-end restaurants and cafes can be found in major cities and small towns. Chefs and self-trained cooks are opening up their restaurants fueled by love and passion for food, a deep connection to the terroir and relationships built on sustainability and respect.
While we've not yet had the privilege of visiting the "land of the long white cloud", we know it is a food destination not to be missed.
With insights from locals, we share below ten incredible New Zealand food experiences to enjoy like a local.

#1 – Pasture in Auckland – Innovative and Traditional Cooking Techniques
One of New Zealand's most popular and innovative restaurants is tucked away in Auckland's inner-city suburb of Parnell.
Pasture is an intimate restaurant with seats for just 20 diners. The restaurant offers a set menu served with freshly made bread and exceptional cocktails and handmade drinks.
One of the most intriguing aspects of the restaurants is the meats are cooked over fire (no ovens). The restaurant serves only one meat course.  And the whole animal is used.
For example, you have pig fat for cooking, starters made from pig liver parfait and a cured pork cheek, followed by pork loin, and on the side, slices of ham from the leg.
The experience of cooking with fire reminds us of our meeting with Argentina top chef, Francis Mallmann, and the seven fires, grilling the Argentine way.
Similar to Mallmann, Pasture uses age-old techniques. Preserving, fermenting, pickling and hand-milling are applied to produce rustic sourdough loaves, aged butter and handmade juices.
Drawing from New Zealand's rich and diverse landscapes, enjoy a carefully curated 3-hour food journey, that changes seasonally.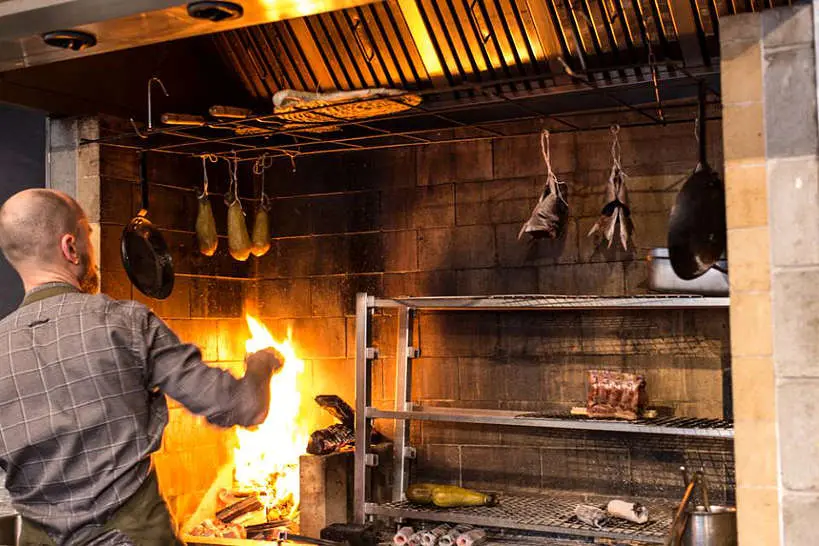 Address: 235 Parnell Rd, Parnell, Auckland 1052, New Zealand
Hours: Open Wednesday – Thursday from 6:00 pm. Closed rest of the week.
#2 – SIDART in Auckland – Progressive Indian Cuisine With Local Ingredients
When in Auckland, take a culinary journey you'll forever remember at Sidart Restaurant. This fine dining restaurant is owned by Sid Sahrawat, widely regarded as one of New Zealand's most talented and innovative chefs.
Be prepared to experience innovative cooking and unique dishes that are beautifully presented as degustation menus only. The Discovery Menu take you on a exceptional dining experience showcasing techniques and the seasonal produce New Zealand has to offer.
If you want to get a closer look at the kitchen and watch the chefs creating the dishes, choose the "Chef's Table" and sample the discovery menu.
As of July 2018, Sidart's menu has been reinvented to a progressive Indian degustation menu, keeping the same innovative menu and inspirational art on a plate.
The new menu showcases the best of New Zealand's produce in a contemporary Indian format. The experience promises to be much more elevated and a precise execution of the cuisine offered at their popular sister restaurant, Cassia.
Ever since opening his restaurants in 2009, Sid and has been celebrated in all the major restaurant awards. Most recently, winner of the 2018 Metro Peugeot Restaurant of the Year's Best Chef Award, and the Best Restaurateur (Sid and his wife Chand Sahrawat) as joint winners.  
Plan for an amazing culinary journey of taste and flavors at the reinvented Sidart restaurant in Auckland.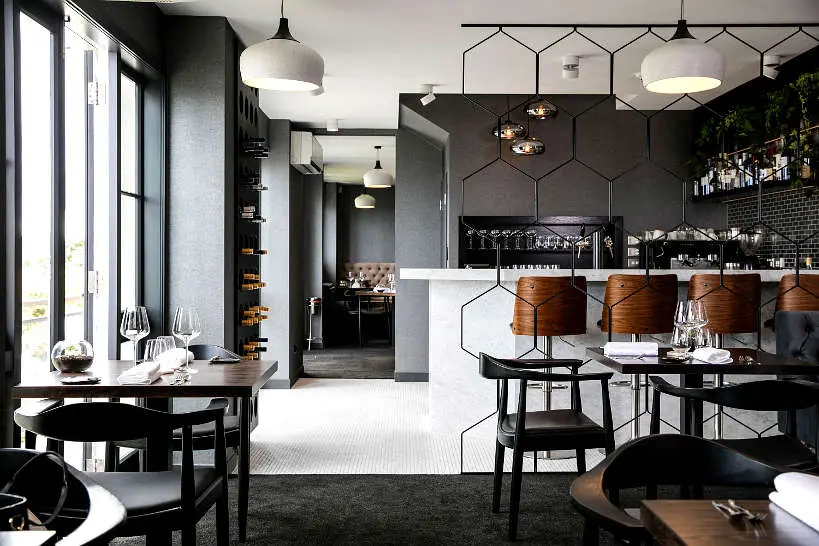 Address: 283 Ponsonby Rd, Ponsonby, 1011, New Zealand
Hours: Open Tuesday – Saturday 6:00 pm to 9:30 pm; Lunch on Friday from 12:00 pm to 1:30 pm; Closed on Sunday and Monday.
#3 – Mangonui Fish Shop – Amazing Fish, Chips & Views
Fish and chips is one of those New Zealand specialties you can't miss. They are in fact the  most popular takeaway food in New Zealand. At every corner, you'll find a fish and chips stores serving the greasy goodness Kiwis love.
One of the most popular and a local's favorite is Mangonui Fish Shop. Known for its stunning location, you'll find fresh fish and chips that are salty and crunchy, and melting soft inside.
The fish is caught locally in Mangonui Wharf by local fisherman. With the store located only 100 meters from the Mangonui Wharf, means you'll be eating the sweetest and most delicious line caught fish you've ever tasted.
A favorite of New Zealand locals and visitors, savor fresh New Zealand fish and chips as you take in the ocean air and spectacular views.
Don't miss this Friday favorite and traditional New Zealand food experiences on your travels.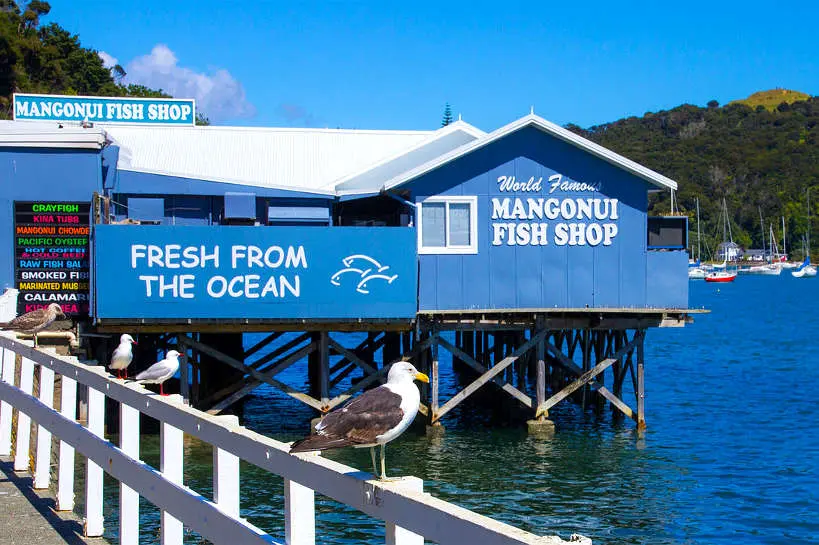 Address: 137 Waterfront Drive, Mangonui 0420, New Zealand
Hours: Open everyday; 10:00 am to 7:00 pm
#4 – Giapo in Auckland – The Art of Ice Cream
Ice cream is one of our favorite desserts and experiencing helados (ice cream) in Argentina was one of our favorite treats. Giapo is said to make the best ice cream in Auckland and possibly in the world.
More than just a "vanilla" experience, Giapo takes you on a fully sensorial experience. Imagine, fantastical designs like a giant colossal squid. Innovative flavors like truffle ice cream or unique combinations made from New Zealand Tamarillo and Fiji Apples.
On any given day, you'll find many other concoctions with rich, deep flavors of ice cream made fresh daily.
If you are looking for a unique experience and the most incredible ice cream in the world, then Giapo should absolutely be on the top of your list of things to do in Auckland.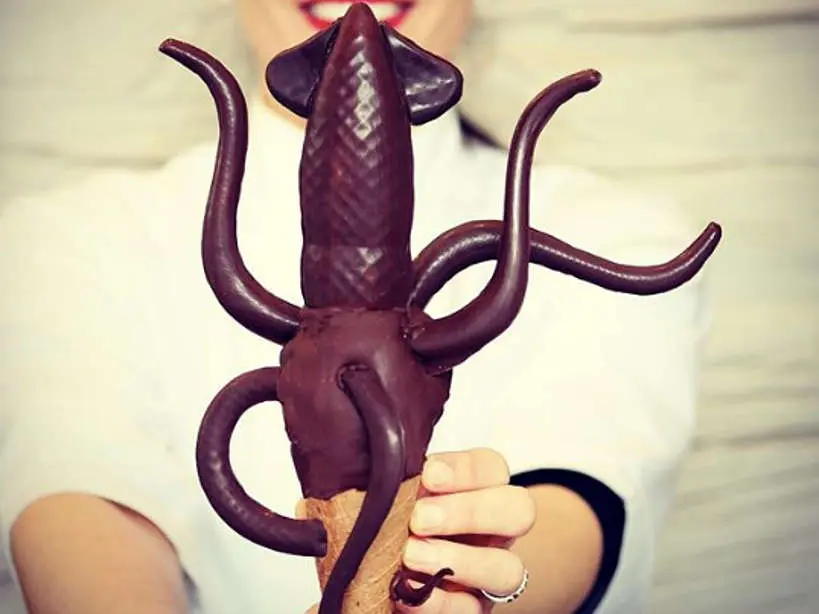 Address: 12 Gore St, Auckland, 1010, New Zealand
Hours: Open everyday; 12:15 pm to 10:30 pm
Pro Tip: Ice cream lovers can take a Master Class or an in-depth Chef's Table experience that blends sweet and savory flavors stirred up in amazing creativity.
#5 – The Refinery in Paeroa – Coffee and Food Made with Love
This hidden gem is an easy hour and a half from Auckland. It is located in the heart of Paeroa, minutes away from fabulous antique shops, amazing cycling and walking trails, and the beach nearby.
What truly makes The Refinery Cafe stand out is the coffee and food that is prepared with Love. Serving fresh, simple, breakfast and lunch dishes, along with Mt Atkinson coffee, you'll be in for a real treat.
Everything is made with local produce and all pastries and baked goods are made from scratch –  no premixes, and no substitutes.
It's no surprise The Refinery was a finalist in rural section of the 2016 New Zealand Cafe of the Year awards.
If you're planning on staying and hiking the popular Hauraki Rail Trail or simply hanging out at the beach, you'll want to check out their 50's inspired stylish accommodations offered on site. You'll find two cosy and private cottages decorated with Kiwiana books and furniture.
Enjoy a true Kiwi gem and one of the New Zealand best cafes.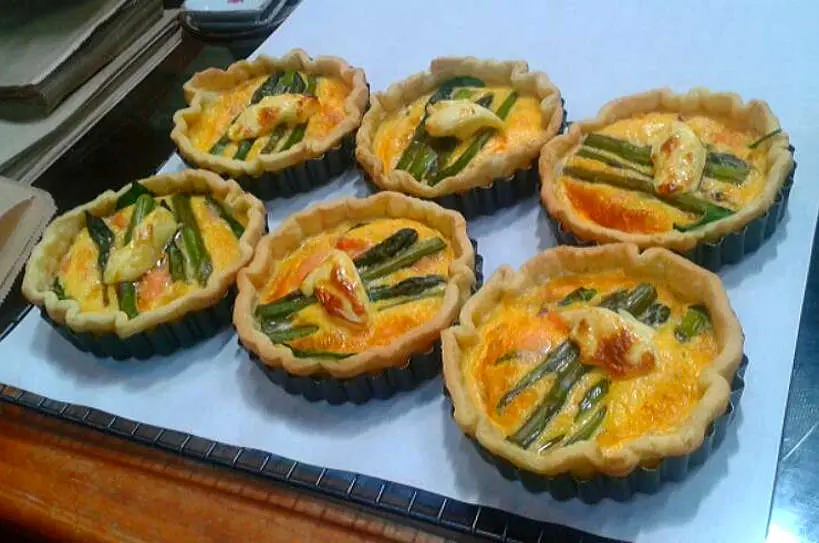 Address: 5 Willoughby St, Paeroa 3600, New Zealand
Hours: Open Wednesday to Friday; 8:30 am to 4:00 pm; Saturday and Sunday 9:00 am to 4:00 pm
Book Accommodations on Airbnb: The Refinery
#6 – Bistronomy in Napier – Unique New Zealand Food Experiences
When a restaurant describes themselves as "one part local, one part global, and one part special sauce, infusing fresh local produce with far-flung ideas to create dishes which will often surprise and always delight", you immediately take notice.
Bistronomy, in the heart of Napier's dining district, combines modern techniques with unique local produce to create exceptional lunches and dinners.
With a seasonal menu and creative cooking techniques, expect to see familiar ingredients frozen and in interesting combinations, to create food worth talking about and coming back for more.
Try the chef's menu paired with wines and delight in the colors, textures and flavors of each dish. With the friendly and attentive staff, you'll be taken care, but not rushed.
Bistronomy is worthy of a pilgrimage to Napier. Food lovers will delight in this five star cuisine which is on par with Michelin starred restaurants.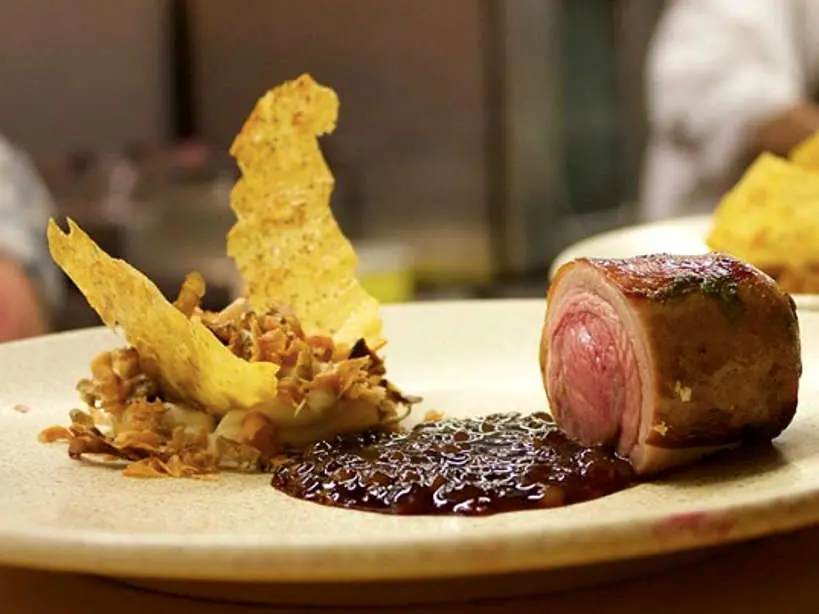 Address: 40 Hastings Street, Napier 4110, New Zealand
Hours: Open Wednesday to Thursday: 5:30 pm to 11:00 pm; Friday to Sunday: 12:00 pm to 11:00 pm; Closed on Monday and Tuesday
#7 – Pacifica Restaurant in Napier – An Award Winning Pioneer
Set in a weathered blue bungalow, in the heart of Napier on Marine Parade, is Pacifica Restaurant. Chef Jeremy Rameka, takes a Kiwi approach providing Michelin quality food with freshness, passion, and flavor in a relaxed pacific-style atmosphere.
Jeremy's cuisine is described "as a work in progress….based on emotion and bravery rather than convention".
The menu changes daily depending on what ingredients are available and how the chef is feeling. The idea is to have guests try new tastes and textures and different flavor combinations.
You'll find two menus. One mixed menu serving fresh seafood and premium New Zealand meat/game dishes. And the second menu, a predominantly seafood menu, featuring Jeremy's favorite ingredients such as mussels, clams, kina (New Zealand sea urchin), sweetbreads and muttonbird.
In the midst of the dynamic and evolving dishes is true kiwi hospitality. You'll not find as stuffy formal environment or stuck up waiters, instead you'll be welcomed by friendly and knowledgeable staff.
In 2017, Pacifica was named as "Restaurant of the Year" and was praised for developing genuine New Zealand cuisine, which draws strongly on fresh and local ingredients.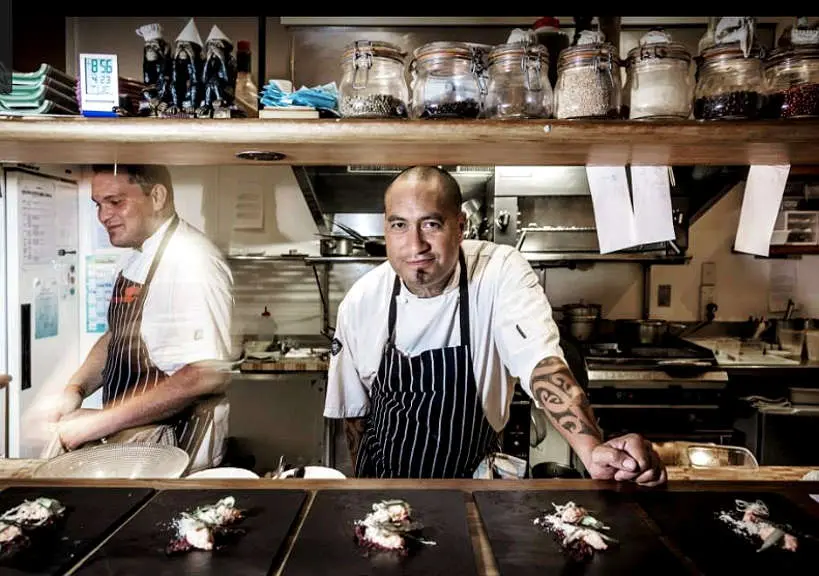 Address: 209 Marine Parade, Napier Central 4110, New Zealand
Hours: Open everyday; 6:00 pm to 9:00 pm, Closed Sunday and Monday
#8 – Pescatore in Christchurch – The Original Seafood Experience
Pescatore, which is Italian for fisherman, offers a luxurious and modern dining experience.
It is consistently ranked as one of New Zealand best contemporary dining experiences.
Using only the best and freshest ingredients found locally, most of the vegetables are sourced directly from a nearby organic farm, picked and delivered daily. All the fish is line-caught and served the same day.
At Pescatore, you can choose from a 7-course, 5-course, a plant-based degustation menu or from the new Pescatore a la carte menu. Pair this with any delicious wine from the extensive Wine Spectator Awarded wine list.
Delight your senses with unique and contemporary dishes that are seasonally influenced and sustainably sourced. This is one of the unmissable New Zealand food experiences.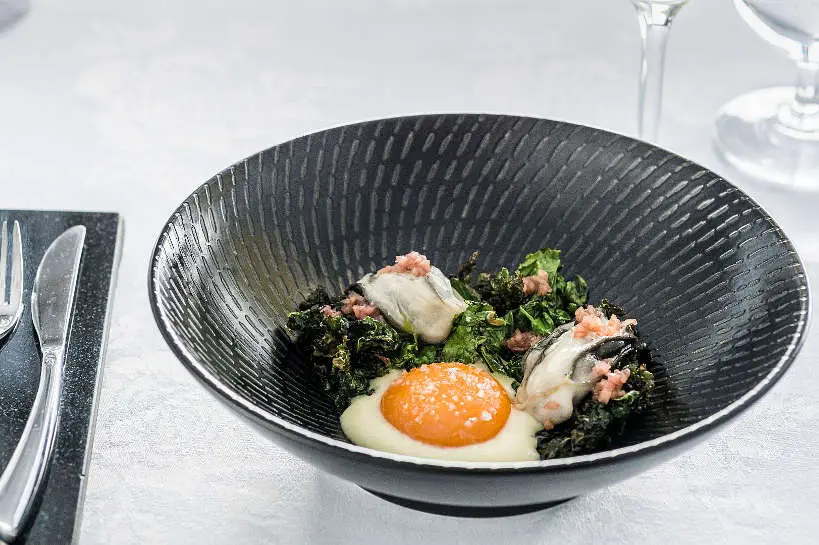 Address: 50 Park Terrace, Christchurch Central, Christchurch 8013, New Zealand
Hours: Open Tuesday – Saturday from 6:00 pm; Closed Sunday and Monday
#9 – Roots Restaurant in Lyttleton – Foraging Excellence
We first experienced foraging in Chile, when we explored Chilean cuisine with top chef, Rodolfo Guzmán. We were impressed by the creative use of native and endemic ingredients.
It is no surprise that one of the much talked about foodie destination in New Zealand is Roots Restaurants. The chef, Giulio Sturla, who is from Chile,  has created a unique restaurant experience that has been recognized by Cuisine Magazine in the Restaurant of the Year awards.
The concept is unique. There is no set menu. You just get fed. The seasonal degustations are crafted from high-quality ingredients, sourced from local and biodynamic farms, small producers and the restaurants own extensive garden. Foraging is an integral part of the restaurant.
The food in intricate and pushes boundaries. The menu is never printed and when you call to make a reservation, all you'll be asked is if you have any food allergies.
Everything at the restaurant is made from scratch. The level of detail and expertise is remarkable. For instance, the abalone (paua) is steamed for five hours in sea water then left in its liquid for two days.
Walnuts are peeled using tweezers and the dish is served in a peacock blue paua shell with an egg tofu on a bed of deep dark green seaweed.
The homemade soya sauce comes from New Zealand soybeans and a beehive in the back garden makes enough honey to serve with cheese.
The philosophy is simple; to serve good food using fresh, seasonal, organic ingredients.
Located in the vibrant port town of Lyttelton, Roots Restaurant, is one of the New Zealand food experiences not to be missed.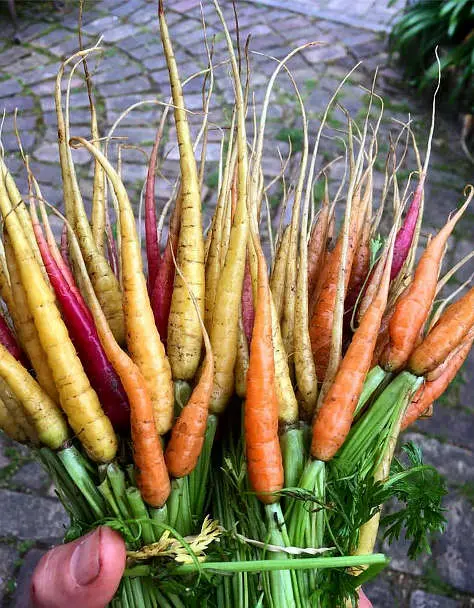 Address: 8 London St, Lyttelton 8082, New Zealand
Hours: Open everyday: 6:00 pm – 9:00 pm; Open for lunch on Friday and Saturday closed on Sunday and Monday
#10 – Fleur's Place in Moeraki – A Great New Zealand Story
In the small sleepy fishing village of Moeraki, in the Otago coastal region is where you'll find this "must-do" dining experience.
Fleur's Place specializes in fresh fish straight from the Moeraki Bay fishing boats. The restaurant is rustic and built using reclaimed materials.
The area has a rich Maori culture as well as a whaling and sealing history. It's famous for the beach with Moeraki boulders across the bay, and to the north, the open sea.
The acclaimed Chef, Fleur Sullivan, uses only the freshest local ingredients. The menu is straightforward and varies according to the local catch, brought in directly from the Moeraki fleet along with local produce and meats.
On the daily blackboard in the restaurant, the fish of the day includes a selection of local fish and other delicacies from the southern waters. Expect to find Blue Cod, Dory, Moki, Blue nose, Sole, Flounder, Groper, Crayfish and even Titi (Muttonbird).
Most of the vegetables come from small organic growers around the region, especially heritage vegetables and potatoes.
The wine list features about 40 local vintages from the Central Otago region, famous for pinot noir and fruity white varietals.
Fleur's Place is a food destination worth visiting and has been rated by Cuisine Magazine as one of the "100 best things about New Zealand".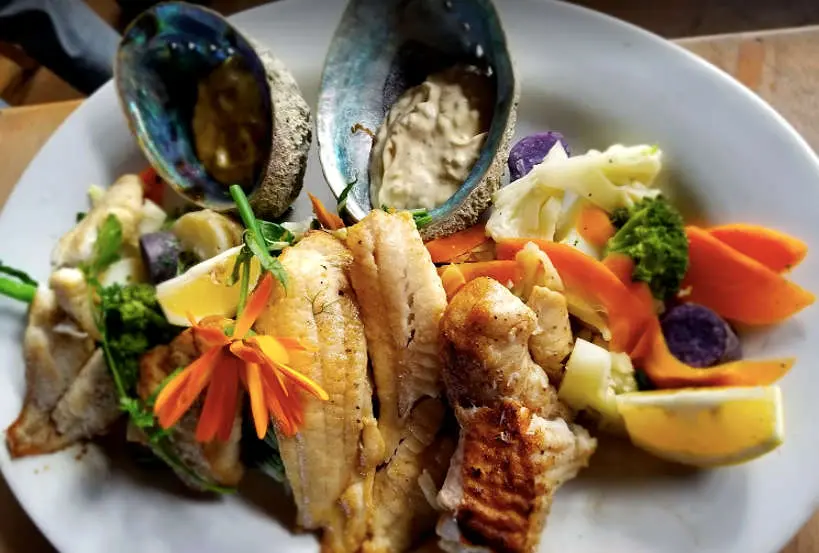 Address: 169 Haven St, Moeraki 9482, New Zealand
Hours: Open Wednesday – Sunday; 10:00 am to 9:00 pm. Closed Monday and Tuesday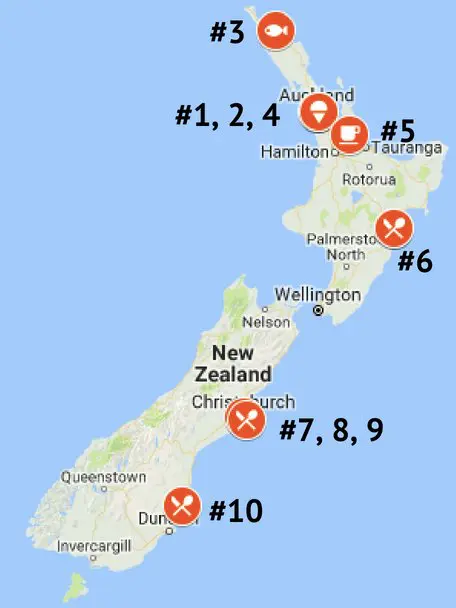 In Summary
The natural beauty and geography in New Zealand gives the local food a distinct advantage. Talented local chefs, inspired by the natural bounty are developing innovative cuisine that is putting New Zealand on the global food map. Combine that with the award-winning New Zealand wines and you've got the perfect food destination.
Which one of these New Zealand food experiences or restaurants would you like to try? Tell us why in the comments below.
Savor The Adventure!
Discover The Best New Zealand Food Experiences on a Melbourne Food Tour
One of the best ways to discover local New Zealand food experiences is to take a food tour. If your travels take you to Melbourne, consider booking a food tour and go deeper into the local food scene.
Melbourne is a multi-cultural city and we recommend taking a Multicultural Food Tour of Melbourne Markets. Over a three-hour period, you will visit the bustling Melbourne local markets and learn about the history and culture on your gastronomic journey.
Click below and book your food tour with our recommended local food tour partner.
Love it? Pin it!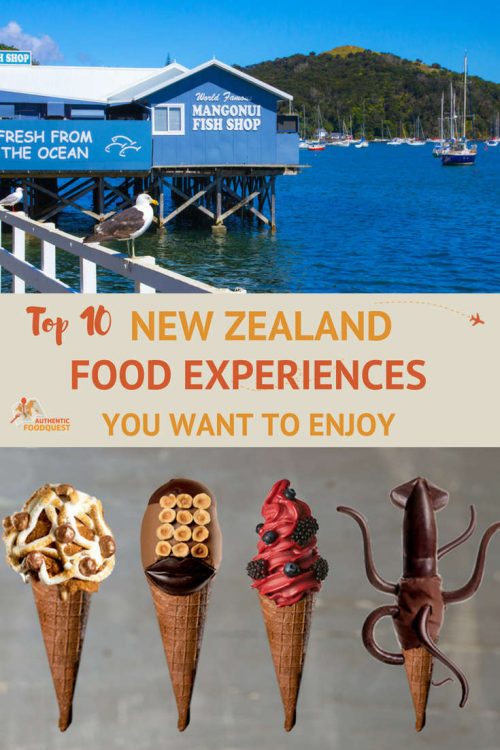 Disclaimer: This page contains affiliate links. That means at no extra charge to you, we earn a small commission when you purchase using these links. Thank you for your support.
Rosemary is the editor-in-chief and strategist at Authentic Food Quest.
Traveling slow since 2015 with her partner, Claire, she has explored the cuisine in 45 countries and more than 240+ culinary cities.
Her writing about local food specialties has been featured in Lonely Planet, Business Insider, Honest Cooking, Food Insider, and Huffington Post.
As a food and travel writer, Rosemary has co-authored three books, including one in collaboration with Costa Brava Tourism.
Rosemary is an avid runner when she's not eating and exploring new destinations. She has run ten marathons and counting.
Before Authentic Food Quest, Rosemary held senior-level strategy positions in advertising. 
Find out more about Authentic Food Quest