Gambas de Palamos, the jewel of the Mediterranean coast, are considered the best in the world.
These Palamos prawns from Costa Brava, Spain are protected to ensure their sustainability. Fishing for gambas palamos is restricted and authorized for only a few shipping boats.
To understand these prized delicacies, we became fishermen or fisherwomen, for a day.
On board, the Estrella del Sur fishing boat at the Palamos port, we went on the hunt for palamos gambas.
From sunrise to sunset, as part of the fishing crew, we embarked on an unimaginably fascinating journey.
See what it's like to share a day in the life of a gambas fisherman.

What's So Special About Gambas de Palamos
Gambas de Palamos or prawns from Palamos, comes from the northwest Mediterranean sea town of Palamos, north of Barcelona.
The Palamos prawns have an intense bright red color and are highly valued for their amazing flavor and succulent meat.
Their delicate, sweet, flesh can be found in the most prestigious restaurants across Catalonia, and around the world.
During Christmas and New Year, these Palamos prawns can command high prices of more 225 euros per kilo.
Savored by diners across the world, few are aware of the long journey taken to bring the prawns from the depth of the sea.
Fishermen in Catalonia have a saying:
"Entre tu i un peix, sempre hi ha un pescador"—between you and the fish, there is always the fisherman.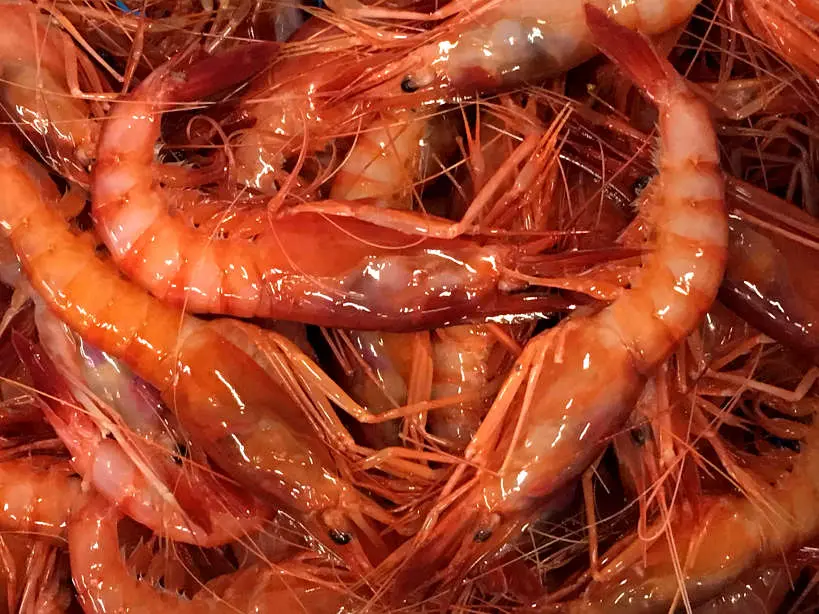 Palamos Fishing Boat – The Estrella del Sur
Bright and early at 6:15 am, we met Captain Xavier at the Palamos port. His fishing boat Estrella del Sur, is one of the few trawlers permitted to fish for gambas de palamos.
As we walked towards the boat, Captain Xavier warned us that it was going to be a rough fishing experience.
He told us the strong Tramuntana wind would be blowing and, while good for fishing, it would be tough on us.
This was our first real fishing experience and we really didn't know what to expect. We were excited about being on a real fishing boat and hunting for palamos gambas.
At the same time, we were apprehensive about spending a day at sea, with choppy waters.
We were advised to take Dramamine, an over the counter treatment for motion sickness.
Costa Brava means "rough" or wild coast" and we were determined to brave the waters just like the fishermen.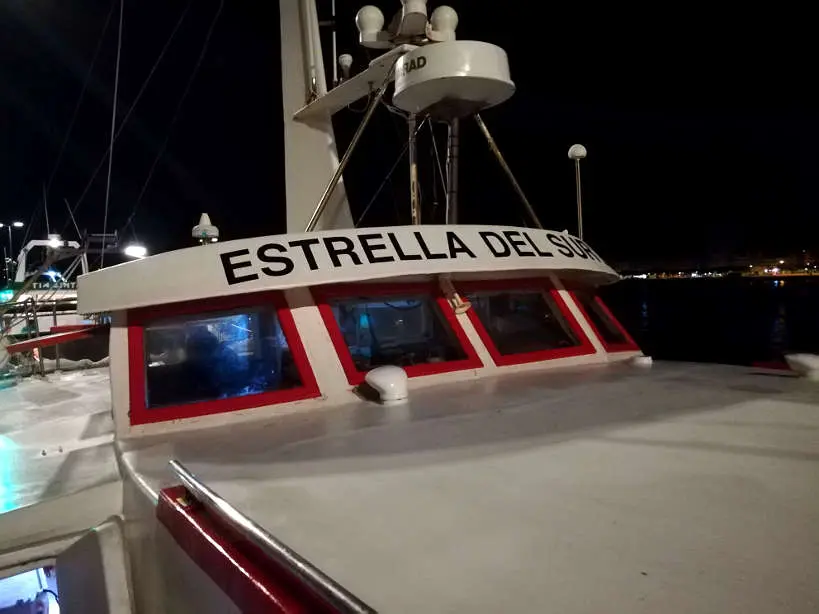 Palamos Gambas Fishing Experience
At five minutes to 7:00 am, the race began. This is when all the fishing boats leave Palamos port to catch the prized palamos gambas.
"We'll be going out about 20 miles away from the coast to catch the gambas", Captain Xavier said. "And, today, we will fish at 600 meters deep which will take about 1hr 40 minutes to get to the location."
As the boat left Palamos port, we enjoyed simple Spanish ham sandwiches while watching the sun rise.
Sustainable fishing we learned, is at the heart of the fishing tradition in Palamós. Following a strict management plan, only 17 trawlers are permitted to fish for the gambas.
Fishing can only take place during limited daylight hours and for only 10 months of the year.
The net mesh size and shape allow smaller shrimp to escape and the trawl doors must not damage the seabed.
This is not a large scale or industrial operation. It is a traditional process done by hand, and a legacy passed down by fathers to sons.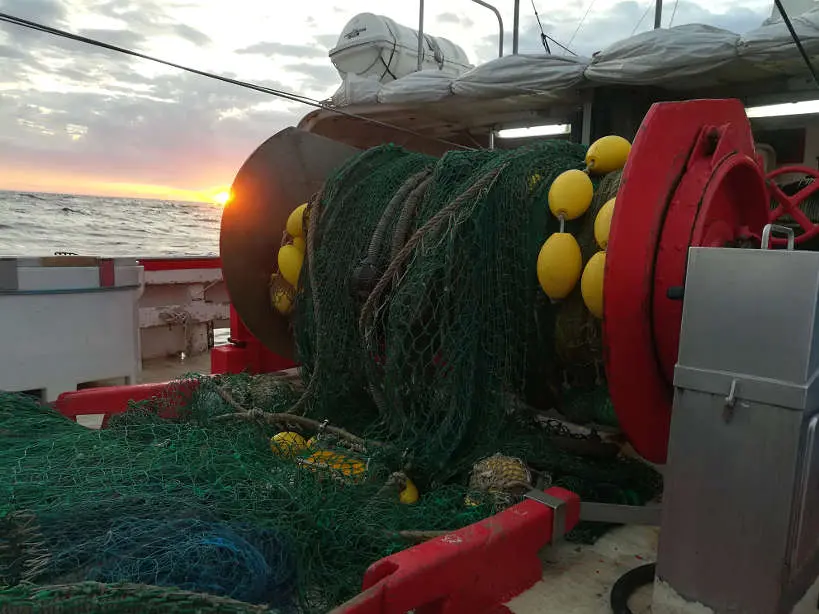 A Fascinating Day In The Life of A Fisherman
One of the things that surprised us the most was how technologically advanced Captain Xavier's fishing boat was. The boat, we learned was 36 years of age and one of the oldest in Spain.
The inside, however, was equipped with the latest navigational systems and sensors. The boat, Captain Xavier told us, "is running on auto-pilot."
We watched him punch a couple of buttons and various satellite readings appeared on the computer screens.
Fishing, we learned, was Captain Xavier's second career. "This was my father's boat" he told us.
"I studied Civil Engineering in Barcelona. And, when my father got into a car crash, I changed from engineering to fishing, about 25 years ago."
An unexpected life change, Captain Xavier had no regrets. "I like fishing" he added. "But more than fishing, I like ecology and modern fishery."
The technology he has invested in protects the seabed with the specific type of draw doors that he uses. The goal is sustainability.
"We don't get all the fish we can catch everyday," he added, "that is not ecological. Everyday we leave some fish in the sea and they will reproduce and grow. This is the fishing plan from Palamos and my personal approach too."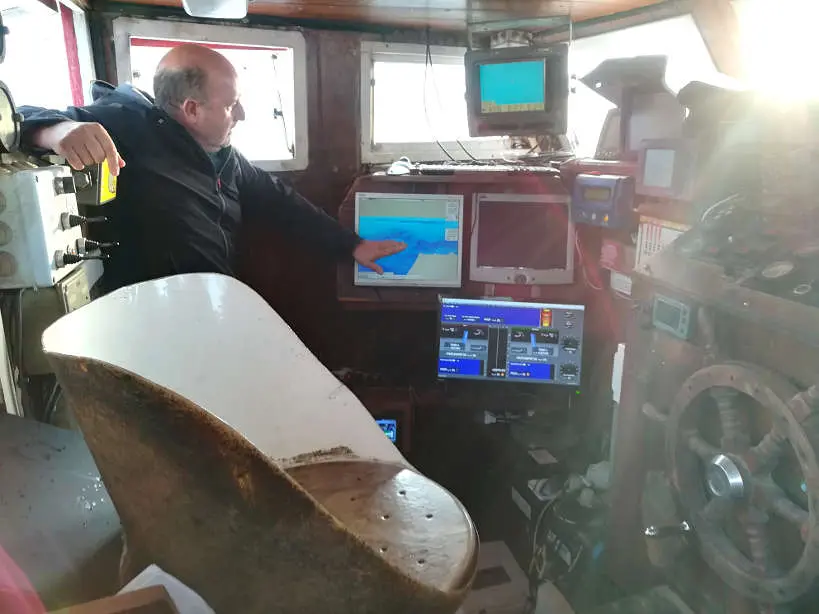 Boat Fishing and Motion Sickness
For periods of time, the boat rocked back and forth wildly. At one time, it felt like we were moving forward, but in reality we were at the same spot, at the mercy of the waves.
Both Claire and I were overcome with motion sickness. While talking to Xavier and the crew, we alternated between taking bathroom breaks and lying down.
From time to time, we would sit with Captain Xavier, next to the boat steering wheel and look out onto the horizon. While this offered some relief, so did taking more Dramamine.
While we were calming our queasy nerves, the crew later prepared a traditional fisherman's lunch in the miniature galley kitchen.
The simple lunch of meatballs, potatoes and peas in a tomato based soup was tasty and easy to digest.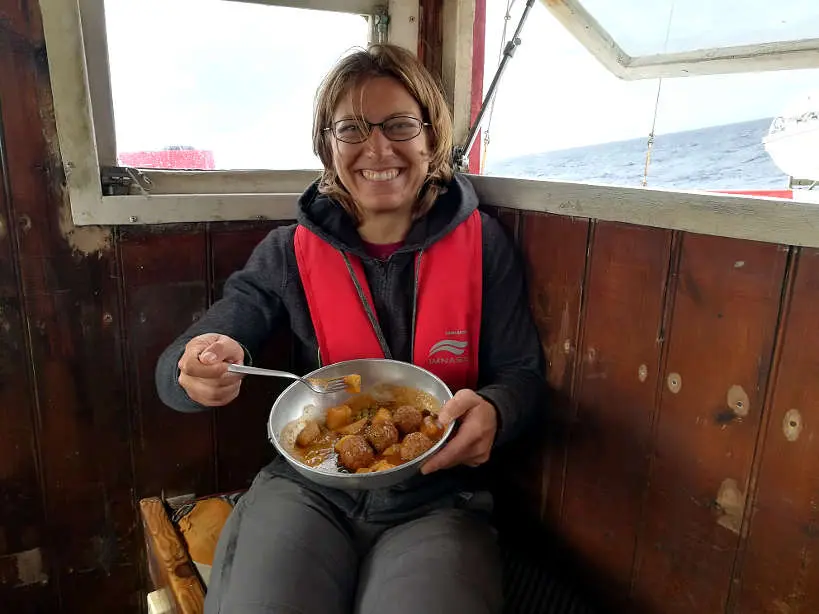 Catching Gambas de Palamos
The actual fishing for the gambas takes about four hours. This includes the time to put the net in the water, catch the prawns and reel the net back in.
"Game over!" Captain Xavier suddenly announced, it was time to see what came with the nets. "Today, I don't know what we'll catch. It is a surprise. Every day is different."
The previously quiet boat became a sudden hive of activity. All the fishermen strapped on yellow overalls and took their positions while reeling in the net.
Once the net was in, everyone dropped on their knees and immediately began sorting the fish and Palamos gambas.
Timing was everything as the seafood needed to be as fresh as possible. In bright blue trays, the gambas were divided by size; medium, large and extra large. Once sorted they were topped with ice and kept in a cooler.
The assortment of fish, octopus and squid reeled in with the net were also sorted, iced and kept cool.
It was amazing watching the crew work harmoniously. No words were spoken, everyone simply did their part. This is the moment everyone was waiting for. The culmination of the Palamos gambas fishing experience,
"This was a good catch" Captain Xavier told us. "In this season, a good catch is between 40 – 50 kilos. Yesterday, we caught 53 kilos of gambas, today we are probably at about the same level.
"For me, it's a good catch and I have left gambas in the sea for tomorrow and for future generations."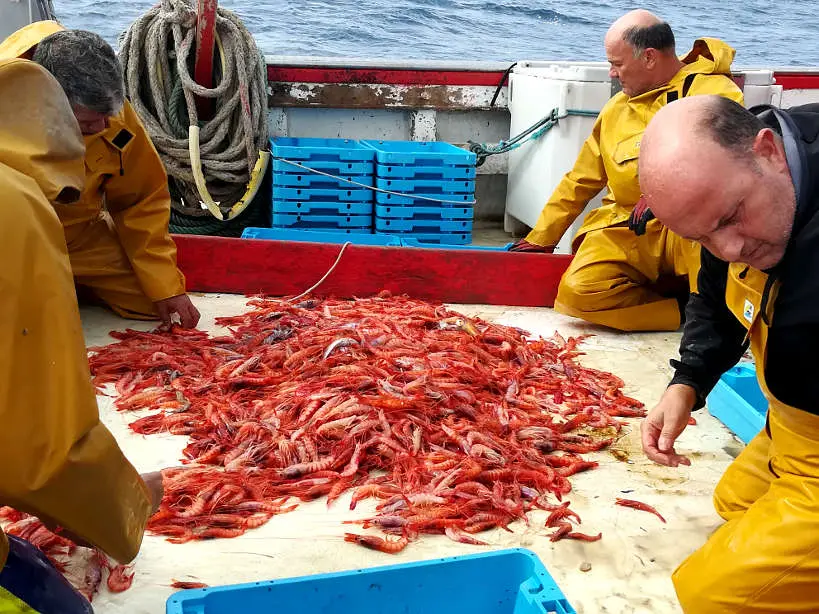 Tasting Palamos Gambas
After a long day of fishing, we were relieved to get back to solid ground. As soon as the boat docked, the crew quickly organized the day's catch and moved towards the Palamos Fish Auction.
Time was of essence. The freshly caught Palamos gambas needed to be inspected before being sold at the Palamós auction hall.
Before we left the boat, Captain Xavier stopped us. "Would you like to taste the male and female Palamo gambas?" he asked. "Raw?" we responded. "the flavors are sweetest now" he said.
With that, we sucked on both male and female Palamos gambas and were surprised by their sweet flavors. The female was more succulent than the male gambas, though both were delicate with wonderful sea flavors.
Palamos Fish Auction
In the Palamos Fish Auction hall, the gambas were inspected and categorized by size then placed in blue bins.
On a slow-moving conveyor belt, blue crates of squid, fish, octopus and sardines run down the middle. Price, size and cost per kilo are displayed on each bin.
Bidders seated on each side of the conveyor belts carefully inspect each crate. Using a digital device they bid on what they are interested in.
The bidding system is based on the Dutch Auction system where the price starts high and then goes down.
The winning bidders, typically restaurant owners or fishmongers, take their catch and serve it that evening at local restaurants.
In the end, everything Captain Xavier and the crew caught was sold at the Palamos Fish Auction. The day's catch was a total of 40 kilos with a majority of large sized Palamos gambas.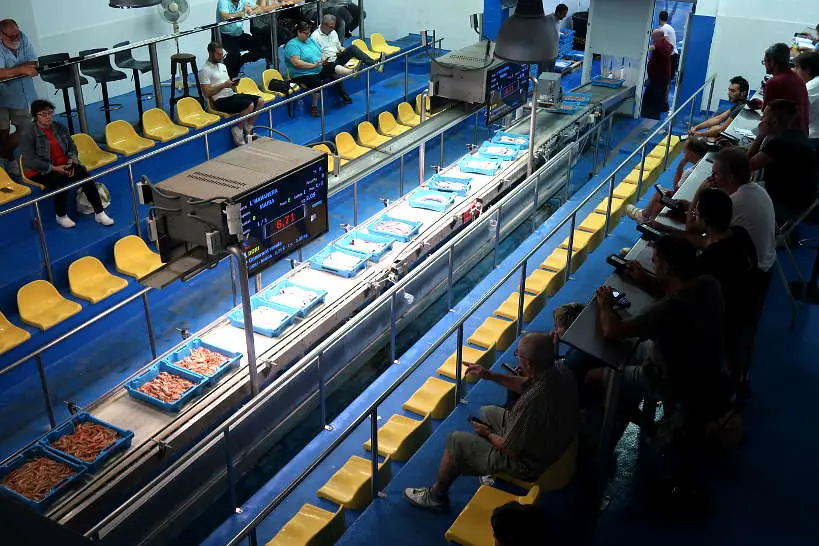 Palamos Fish Market
Attached to the auction hall, is the Palamos Fish Market. At the market, you can find and buy freshly caught gambas de Palamos.
This market is open only from 5:00 pm – 7:00 pm when the fish is fresh off the boats.
Open to the public, the Palamos Fish Market was unsurprisingly busy with shoppers looking for the freshest catch.
The aisles of fresh fish and seafood of all colors and varieties was fascinating.
It was also interesting to observe the price increase of the Palamos gambas. From the price at the auction hall to the price per kilo at the market, the increase was signigicant.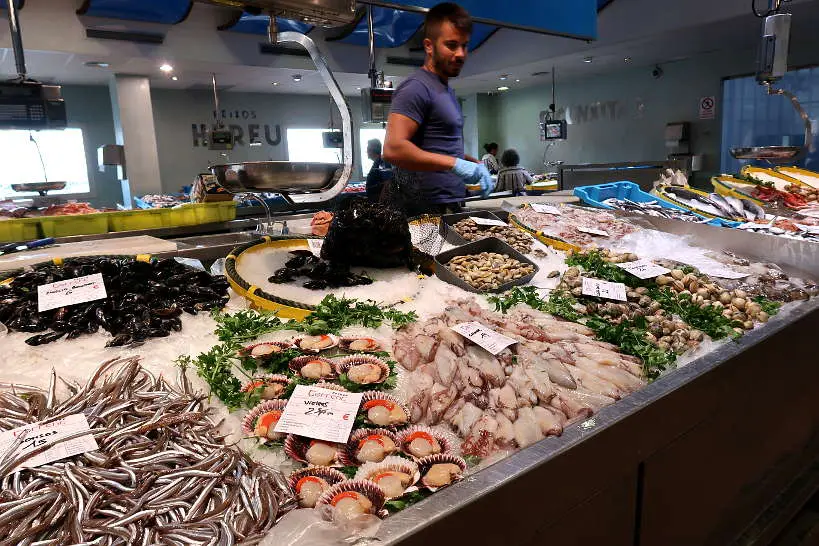 In Summary
Fishing for gambas de Palamos was a fascinating and unique experience. We've taken various tours on our travels for authentic food experiences, but none as raw and authentic as this one.
If your travels take you to Costa Brava, we highly recommend fishing for gambas de Palamos. With this unique experience, you'll dive deep into the tradition of this cultural and regional delicacy.
Become part of the crew for one day on a real fishing boat. Learn about the gambas, observe modern fishing practices and enjoy time with the fishermen.
Along with the fishing experience, you'll have a deeper appreciation of fresh seafood and what it takes to bring it to you.
Book Your Fishing Tourism Experience in Palamós
Contact Museu de la Pesca to book your gambas de Palamos fishing experience.
Email: [email protected]
Phone: +34 972 600 424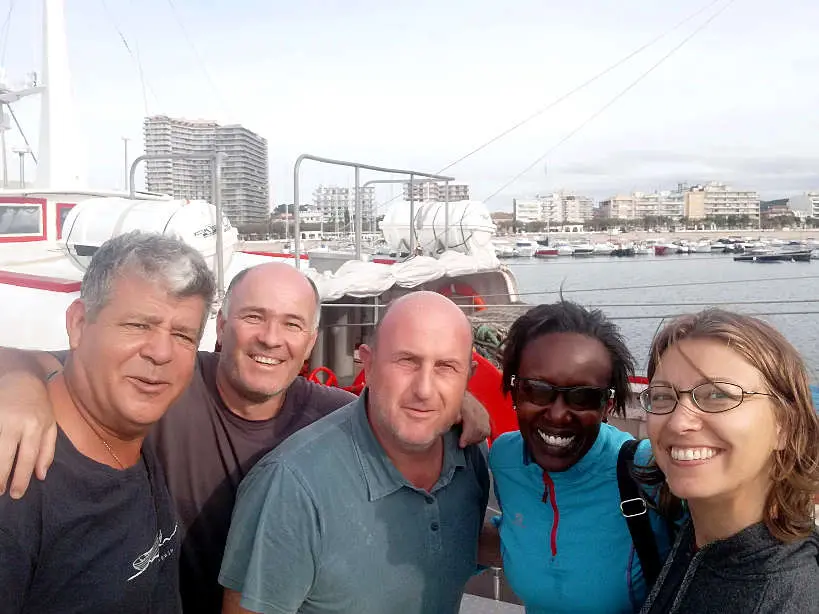 Where to Eat Palamos Gambas
Whether after a day at sea or simply visiting Palamos, you'll be tempted to taste the famous gambas de Palamos.
There are many seafood restaurants in Palamos. However, only a few have the "Gamba de Palamos" Guarantee Stamp. This certification guarantees that the gambas you eat are indeed Palamos gambas.
Here are three restaurants offering the certified Palamos gambas that we recommend.
Can Blau
This restaurant welcomes you in a fisherman style decor with woody interior, fish nets and baskets on the wall.
Can Blau specializes in only a few regional specialties. They serve freshly caught Palamos fish and seafood with the local rice from the Costa Brava region.
Ca L'amadeu
Ca L'amadeu is located on the Marina side of the Palamos port. This quaint restaurant has a beautiful terrace overlooking the marina and Palamos boats. Their menu is known for excellent fish and seafood dishes.
Entre dos Mons
This restaurant is co-owned by Mila and Roger, a young and dynamic couple. Mila, native from Peru, brings flavors from Peru, while Roger, native from Costa Brava, brings the Catalonia flair.
Entre dos Mons offer an amazing gastronomic experience in Palamos with fresh gambas and local products paired with excellent wines.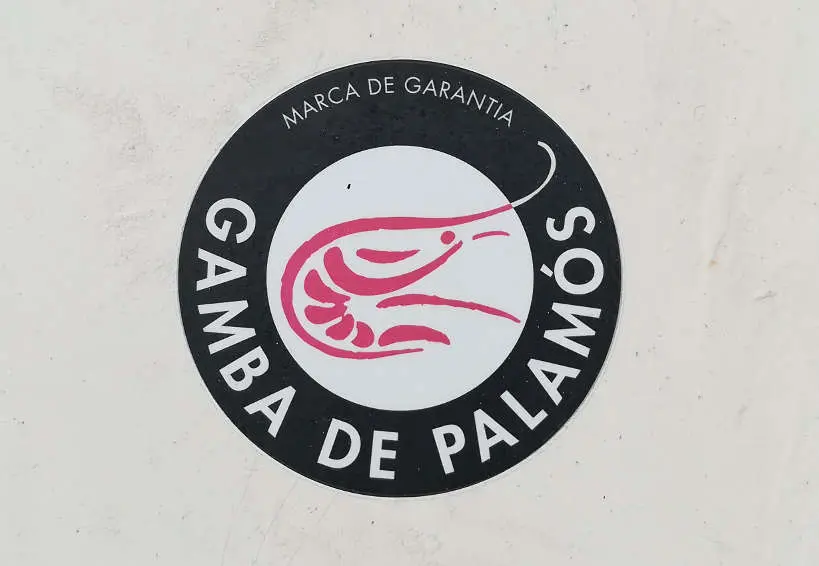 Love it? Pin it?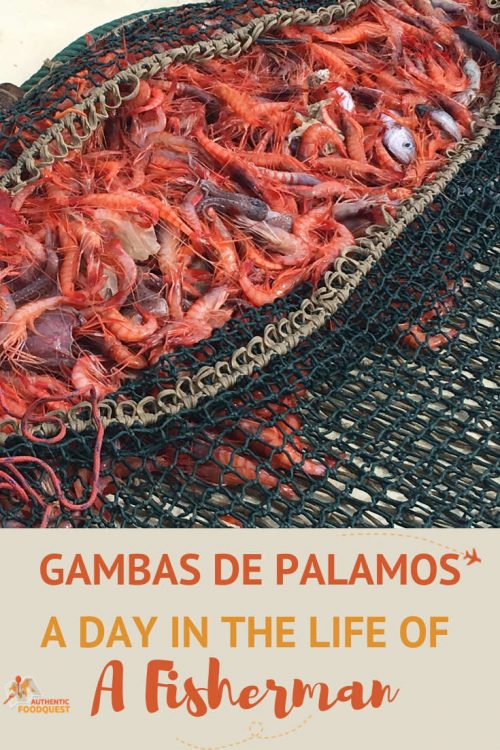 Disclosure: Special thanks to Costa Brava Tourism Board for organizing this unique fishing experience. And, a big thank you to Captain Xavier and the crew for having us on this fascinating fishing experience. All views and opinions expressed are our own. Full bellies and happy taste buds too.
Disclaimer: This page contains affiliate links. That means at no extra charge to you, we earn a small commission when you purchase using these links. Thank you for your support.
Rosemary is the editor-in-chief and strategist at Authentic Food Quest.
Traveling slow since 2015 with her partner, Claire, she has explored the cuisine in 45 countries and more than 240+ culinary cities.
Her writing about local food specialties has been featured in Lonely Planet, Business Insider, Honest Cooking, Food Insider, and Huffington Post.
As a food and travel writer, Rosemary has co-authored three books, including one in collaboration with Costa Brava Tourism.
Rosemary is an avid runner when she's not eating and exploring new destinations. She has run ten marathons and counting.
Before Authentic Food Quest, Rosemary held senior-level strategy positions in advertising. 
Find out more about Authentic Food Quest