This article has links to products and services we recommend, which we may make a commission from.
Serradura dessert or Sawdust pudding is one of the easiest traditional Portuguese desserts to make. A crowd-pleaser, this simple no-bake Portuguese dessert is made with Maria biscuits, condensed milk, whipped cream, and vanilla extract.

What is Serradura or Sawdust Pudding – A Portuguese Dessert Recipe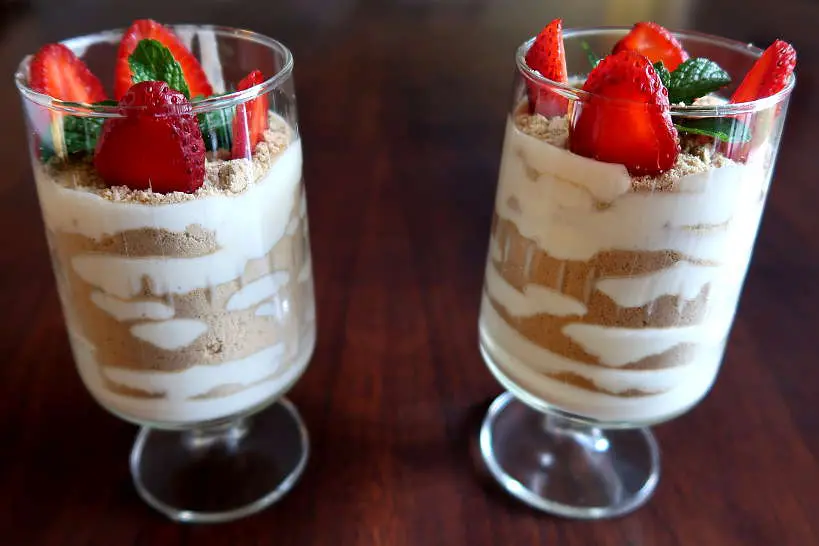 Serradura dessert also known as sawdust pudding is one of the easiest desserts to make using only 4 ingredients.
The name serradura is Portuguese for "sawdust", and it comes from crushed Maria cookies or biscuits which resemble sawdust.
Part of what makes this dessert so popular is how easy it is to make. This is a no-bake dessert that can be easily assembled in twenty minutes or less.
READ RELATED: 12 of the Most Authentic Portuguese Desserts and Where to Enjoy Them
Discovering Serradura Dessert in Portugal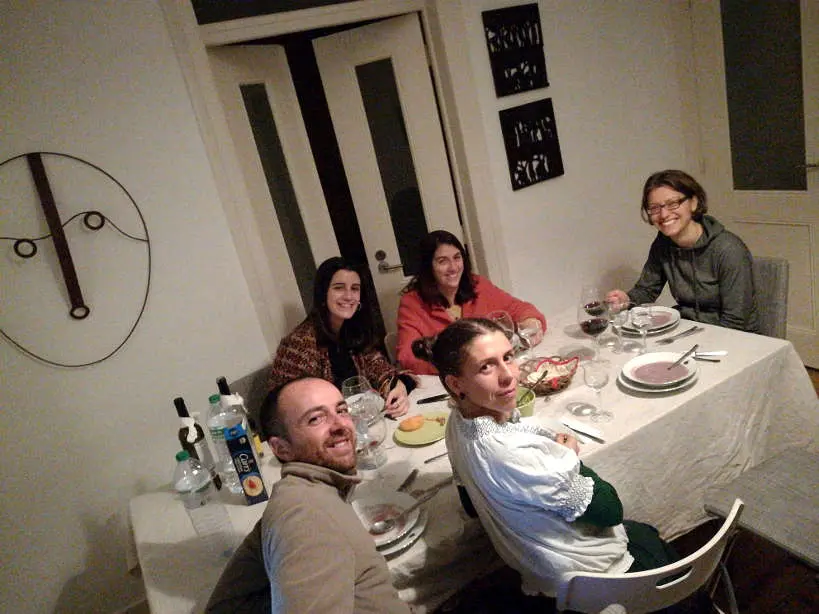 Connecting with locals is the best way to learn about local food specialties. In Lisbon, over dinner with Portuguese native, Christina, and her daughters, we learned about typical Portuguese homemade desserts.
Serradura dessert is one of the much loved Portuguese desserts we talked about. The base of the dessert is made from Maria Cookies, which are a favorite in Portuguese homes.
Almost all Portuguese grew up eating Maria Cookies. They are used in dessert recipes, cake layers, savory treats, or enjoyed on their own.
READ RELATED: The Joy of Food – What's It's Like Eating With a Portuguese Family
What Are Maria Cookies
Maria cookies or biscuits are thin, crispy and round with the name Maria embossed on them. Not too sweet, these cookies have a slight vanilla flavor.
Maria biscuits can be found all over the world. In Mexico, Marie cookies are known as Maria galletas. In the UK, Australia and other English-speaking countries, they go by Marie biscuits.
Marie cookies are reportedly the most popular biscuits in the world. They were invented in 1874, by a London bakery.
Peek Freans bakery in London, created Marie biscuit to commemorate a royal wedding. The marriage of the Grand Duchess, Maria Alexandrovna of Russia to the Duke of Edinburgh. In her honor, the biscuit was originally called Maria.
In Spain, Marie biscuits are of significant importance. They are a symbol of economic recovery at the end of the Spanish Civil War.
At the time, the biscuits were produced in mass quantities due to an abundance of wheat. They served as a symbol of newfound prosperity as well as financial and social recovery.
Today, Marie biscuits are available in more than 40 countries around the world.
The History of Portuguese Serradura Dessert or Sawdust Pudding
Although Serradura dessert is Portuguese in origin, it is very famous in Macau where it is known as Macau pudding.
This Portuguese dessert was introduced to Macau during the time when Macau was under Portuguese rule.
Renowned throughout Macau and Hong Kong, sawdust or Macau pudding is one of the hallmarks of Macanese cuisine.
Serradura dessert enjoys a long history in former Portuguese colonies and several Spanish speaking countries.
How to Make Portuguese Serradura Dessert at Home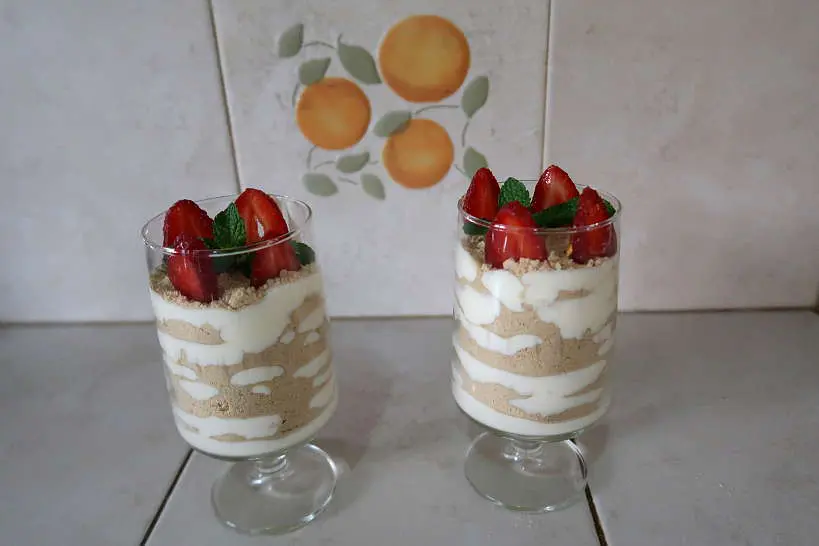 This serradura recipe is one the easiest and tastiest desserts you will ever make. This wonderful treat requires only four easily available ingredients.
It is a layer of cream upon a delicious layer of crushed up Maria biscuits. Simply stack everything together, refrigerate for a couple of hours and you'll have a refined dessert perfect for the family or guests.
Ingredients for Portuguese Serradura Recipe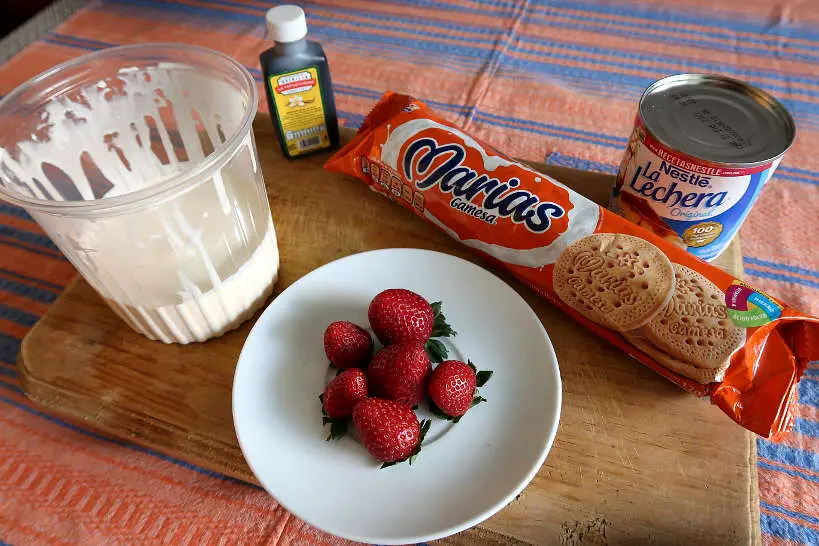 Heavy Whipped Cream
Sweetened Condensed Milk
Vanilla Extract
Optional garnishes include chocolate shavings, strawberries, fresh mint
Instructions For Making Serradura Dessert or Sawdust Pudding
To make Serradura dessert, only 3 simple steps are required.
1. Grind the Maria Biscuits into Thin Powder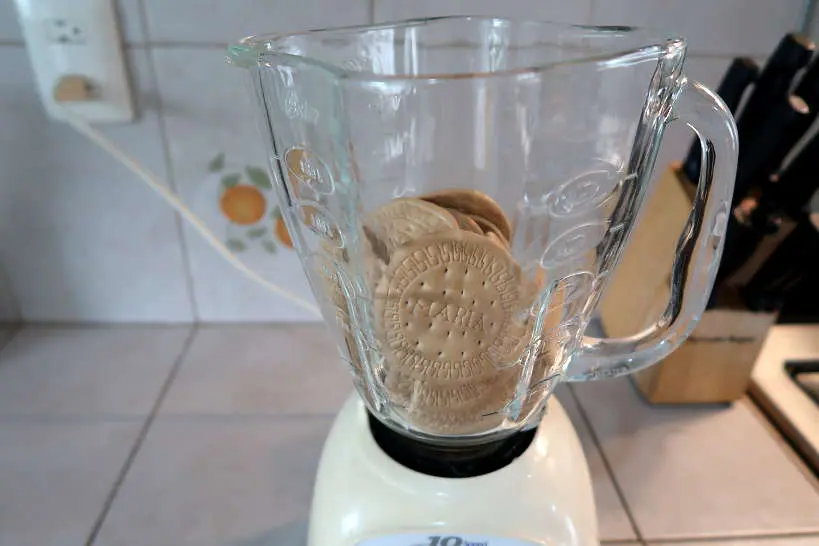 2. Prepare the Sweetened Creamy Layer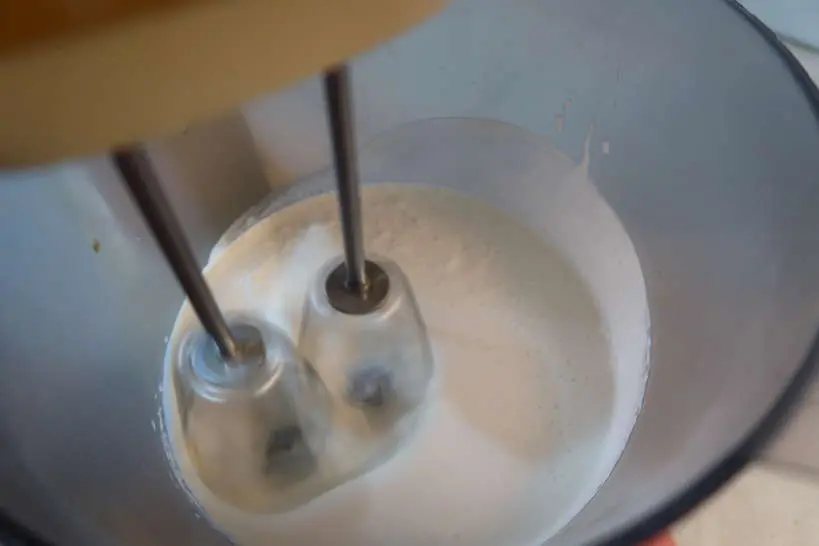 Whip the condensed milk, cream, and vanilla extract together until the texture becomes fluffy. We found it is much easier to whip the cream using a hand mixer.
However, be careful not to over whip otherwise you'll end up with sweetened butter.
3. Assemble The Layers Together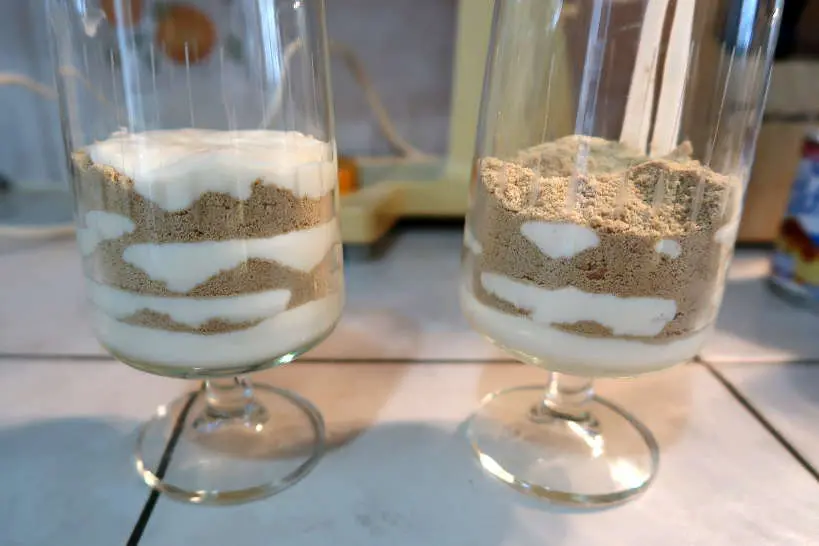 In individual size glasses, a layer of the whipped cream mixture. For a neater finish, place the cream in a piping bag and squeeze.
In the absence of a piping bag, spoon the cream into a plastic bag, cut one tip off and, spread the cream.
Place the second layer crushed Maria biscuit powder and be sure not to make the layer too thick.
Continue alternating between cream and crushed biscuit powder, aiming for 5-7 layers depending on the size of your dessert bowls.
End on a cream layer and then sprinkle one last layer of crushed Marie biscuit powder. Cover with a plastic wrap and refrigerate for 2-3 hours, though overnight is better.
Take out from the refrigerator 15 minutes before serving and garnish. We used strawberry slices and mint and it was incredibly amazing and refreshing.
Serradura Recipe Tips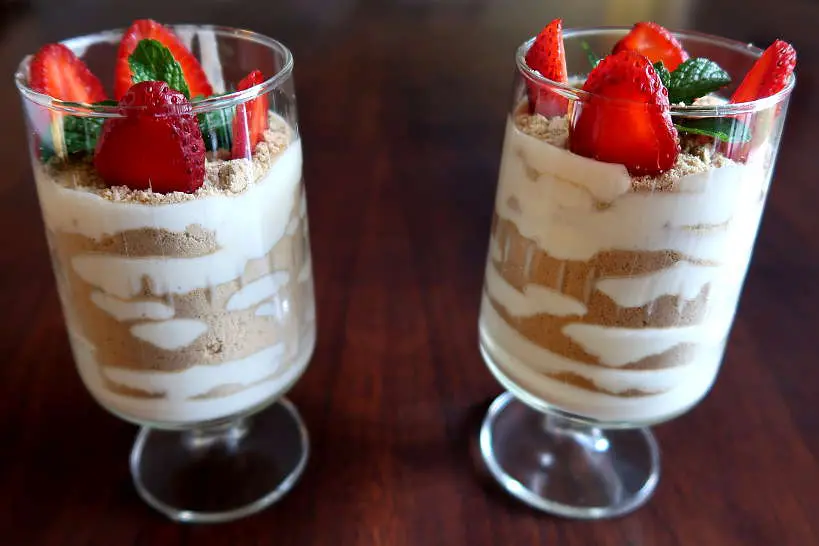 This serradura recipe is the traditional Portuguese dessert recipe. You can alter the recipe by using different types of biscuits.
Oreo cookies garnished with strawberries is a popular alternative. Instead of Maria biscuits, use Oreo cookies for an Oreo Serradura recipe.
Other versions of sawdust pudding add nuts to the crushed biscuits. Cashews are a popular addition and they are added into the blender with the Maria biscuits.
With the condensed milk and heavy whipping cream, the dessert can be on the rich side. Feel free to spread it out over several smaller dessert glasses.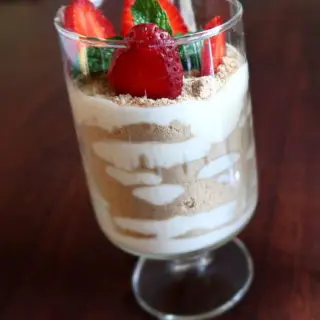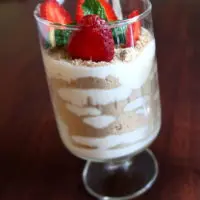 Serradura Recipe
This traditional Portuguese Serradura recipe is an easy to make, no-bake family favorite.  Simply layer Marie cookies and cream for an elegant and impressive dessert.
Print
Pin
Rate
Ingredients
1

cup

heavy whipping cream

¼

cup

sweetened condensed milk

16-18

Marie Biscuits

½

teaspoon

pure vanilla extract

Optional chocolate shavings

optional

strawberries or fresh mint for garnish
Instructions
Put the biscuits into a blender and pulse until they're fine crumbs. If you don't have a blender, you can put the biscuits into a medium-sized plastic bag, and pound them with a rolling pin

Pour the heavy cream into a bowl, then the vanilla extract and whip until it starts looking fluffy

Add sweetened condensed milk and continue whipping until you've got stiff peaks. Be careful not to overmix or you'll end up with sweetened butter

Begin and end with the cream and depending on the size of your serving dish, aim for between 5-7 layers

To make it easier, spoon the cream it into a plastic bag and cut off one of the bottom corners for easy spreading

End on the whipped cream and sprinkle a light layer of the crushed biscuits as garnish

Cover the desserts with a plastic wrap and refrigerate for 3-4 hours or preferably overnight to allow the cookies to soften

Remove from fridge 15 minutes before serving and garnish, if desired top with chocolate shavings, strawberries or fresh mint
Nutrition
Serving:
1
|
Calories:
188
kcal
|
Carbohydrates:
10
g
|
Protein:
2
g
|
Fat:
16
g
|
Saturated Fat:
10
g
|
Polyunsaturated Fat:
1
g
|
Monounsaturated Fat:
4
g
|
Cholesterol:
49
mg
|
Sodium:
41
mg
|
Potassium:
90
mg
|
Fiber:
0.1
g
|
Sugar:
9
g
|
Vitamin A:
617
IU
|
Vitamin C:
1
mg
|
Calcium:
64
mg
|
Iron:
0.2
mg
More Portuguese Cooking Products
Rosemary is the editor-in-chief and strategist at Authentic Food Quest.
Traveling slow since 2015 with her partner, Claire, she has explored the cuisine in 45 countries and more than 240+ culinary cities.
Her writing about local food specialties has been featured in Lonely Planet, Business Insider, Honest Cooking, Food Insider, and Huffington Post.
As a food and travel writer, Rosemary has co-authored three books, including one in collaboration with Costa Brava Tourism.
Rosemary is an avid runner when she's not eating and exploring new destinations. She has run ten marathons and counting.
Before Authentic Food Quest, Rosemary held senior-level strategy positions in advertising. 
Find out more about Authentic Food Quest