In South America's smallest country, Uruguay, the culinary scene is diverse. The influence of European immigrants and the traditions of the indigenous people create a rich food tapestry.
Montevideo, the capital where over ⅓ of the country's population live, is a great place to explore the local cuisine. In our previous article, we highlighted 5 of 10 Montevideo authentic and local food experiences to have.
Share a

Mate

and Visit Museo del Gaucho

Try

Morcilla Dulce

At Mercado del Puerto – A Parrilla Experience

Enjoy a

Tarta

from Confiteria Saratoga on La Rambla While Watching The Sunset

Drink

Tannat

, The National Wine of Uruguay at Bodega Bouza

Make a Stop For Lehmeyun, Montevideo Local Food from Armenia
Here, we highlight the other 5 experiences to have for a total of 10 Montevideo authentic food experiences.
Read on to discover what Montevideo has to offer culinary travelers.

6. Indulge in a Chivito at Lo de Pepe
The Chivito is the national sandwich of Uruguay. The history of this sandwich goes back to the 1960s. "Chivito" means little goat in Spanish. In the story, an Argentine asked a restaurant owner for a dish of roasted goat like the one she was accustomed to back home. The chef had no goat, but he slapped together a sandwich and topped it with a little of just about everything in the kitchen. It was a hit, and the Chivito sandwich was born!
The Chivito is huge and filled with loads of meat. It is made up of a thin slice of churrasco (filet mignon beef), topped with bacon, mozzarella cheese, tomatoes, lettuce, mayonnaise, ham, olives and a fried egg. It is served with french fries or baked potatoes. It can be prepared as a sandwich or as a dish. If you are still hungry from more, you might want to try the Canadiense, a variation of the Chivito sandwich with canadian bacon.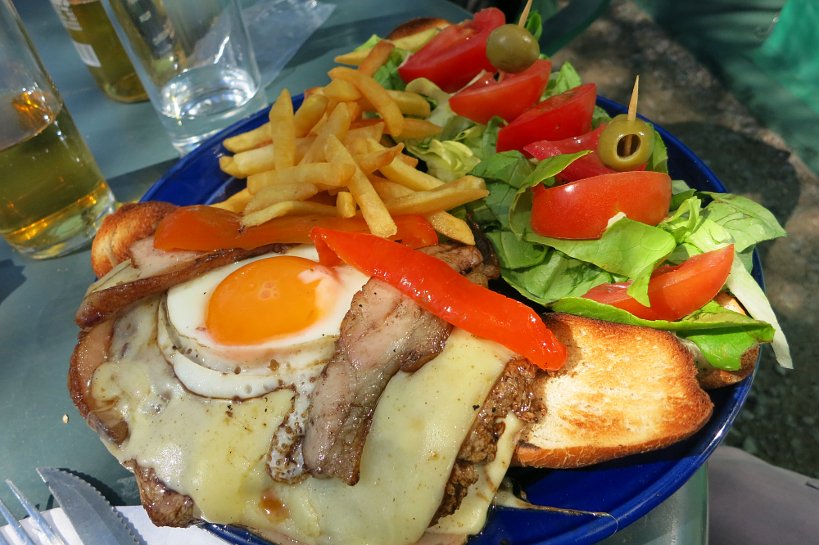 There is no shortage of places to have a Chivito in Montevideo. Honestly, it is a difficult to pick just one places to have this sandwich. Restaurants take great pride in making this awesome national speciality.
Our advice is to have it more than once, at a couple of different locations. Lo de Pepe in the Trouville neighborhood, just a couple of blocks from La Rambla, serves huge portions with local wine. Our recommendation is to go there, share it and indulge.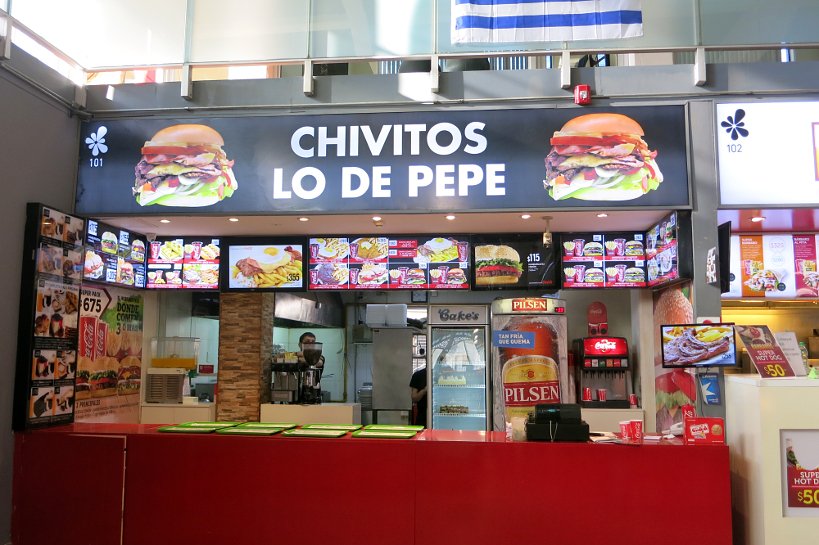 Where: Lo de Pepe, Roque Graseras 885, Montevideo, Uruguay.
When: Monday to Sunday from 11:30am to 12am.
What to order: Chivito or Canadiense.
7. Visit Mercado Agricola de Montevideo, A Foodie Haven
The Mercado Agricola de Montevideo (Agricultural Market) is an attraction and can be described as a foodie haven. Located just north of the Montevideo, it takes about 10 minutes to get there by bus from the city center.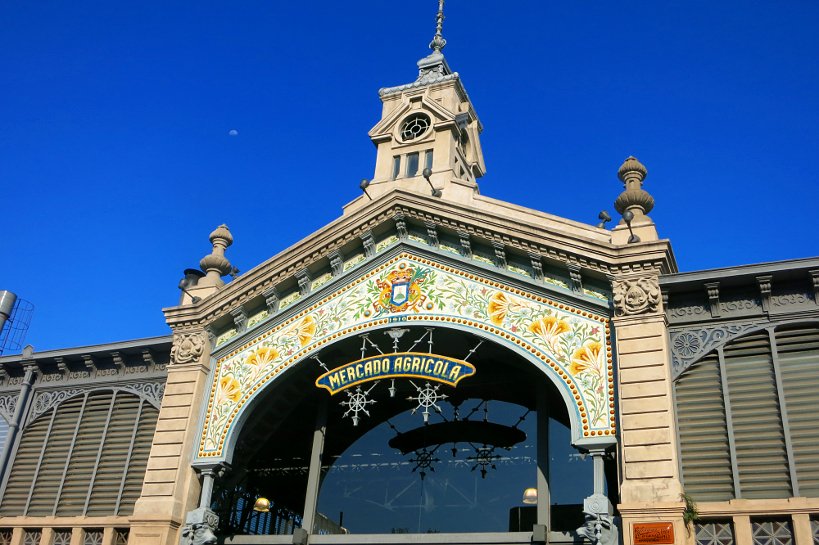 This market is known for its sheer size and its early 20th century architecture. Once you enter through the main door you will notice the modern design and the cleanliness of the place which is quite surprising for a farmers' market.
With more than 100 vendors, including speciality food stores and restaurants, you will find clean stalls, large selections of fruits and vegetables and organic and specialty stores. Visit the market when there is one of the many events scheduled at the end of the week.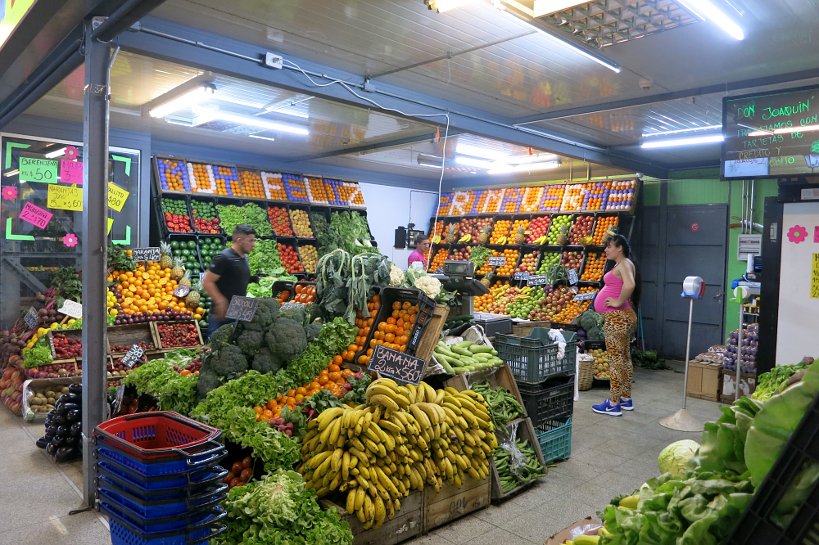 You can make this market your place to buy vegetables or enjoy a meal at one of the many local restaurant options. Look for the different types of pumpkins, squash, gourds and zucchini sold that grow in Uruguay. You will be surprised at the range and variety of pumpkins and squash that exist.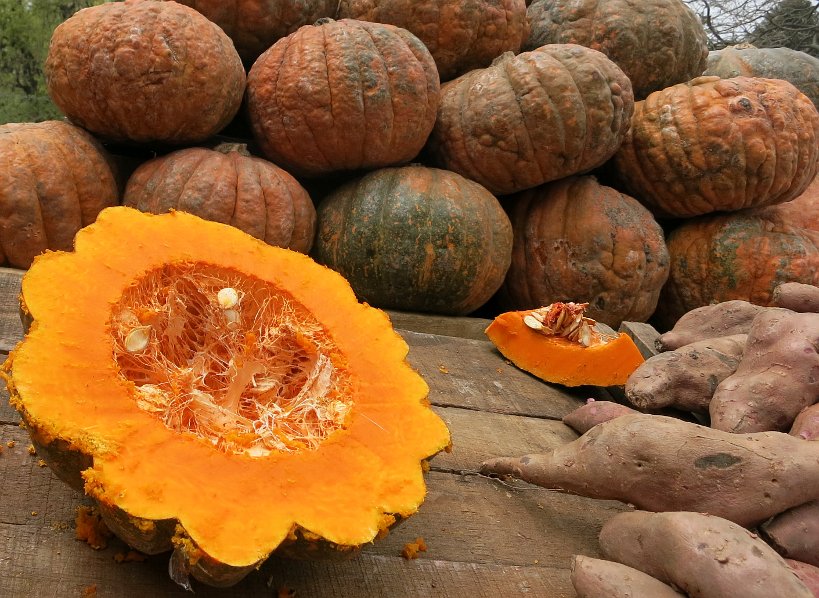 Where: Mercado Agricola de Montevideo, José L. Terra 2220, Montevideo, Uruguay.
When: Monday to Sunday from 9am to 10pm.
What to order: Any of the following: Zappalo, zapallitos, calabaza.
8. Dig into The Beef at La Pulperia, The Best Local Parilla
Given the popularity of beef and the many places to eat it, it can be daunting to search for the best places to experience a parilla (steakhouse) in Montevideo. One place that stands out is La Pulperia in the Puntas Carretas neighborhood. La Pulperia is described as one of the best parillas, if not the best parilla in Montevideo.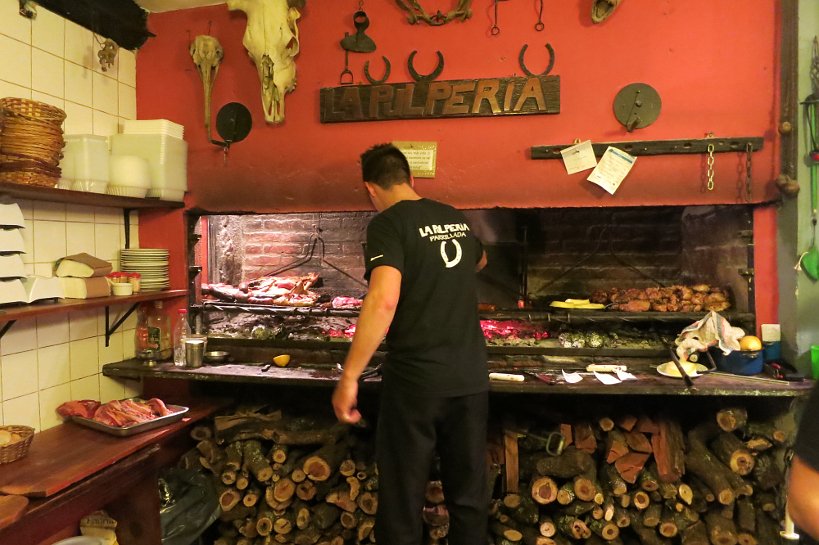 It is not a fancy place, but a laid back restaurant packed with locals. It has a simple menu, great service and unrivaled quality of meat.
From the menu, order a Pulpon (rump steak) or an Asado (short ribs), which are the most popular cuts of meat. They come served with a side of homemade fries and a salad. Get it with a lovely bottle of local Uruguayan Tannat wine. An assault of richness and flavor that will leave you wanting more!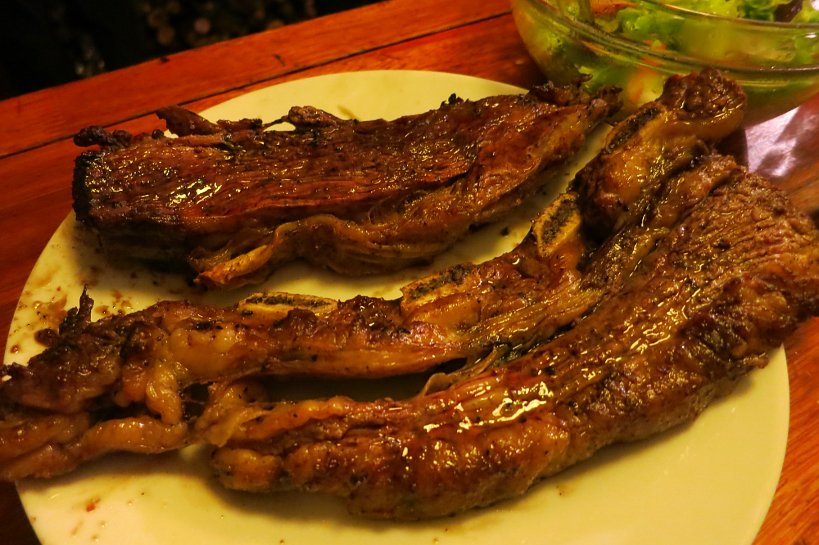 Where: La Pulperia, Lagunillas 448 Punta Carretas, Montevideo, Uruguay.
When: Tuesday to Saturday from 7pm to 12am and Sunday 12pm to 4pm.
What to order: Pulpon or Asado.
9. Sip on Medio y Medio at the World Trade Center
This is a traditional Uruguayan alcoholic refreshing drink. It is a unique sparkling wine made by combining 50% white wine and 50% sparkling wine (spumante). The name Medio y Medio means "half and half" in Spanish.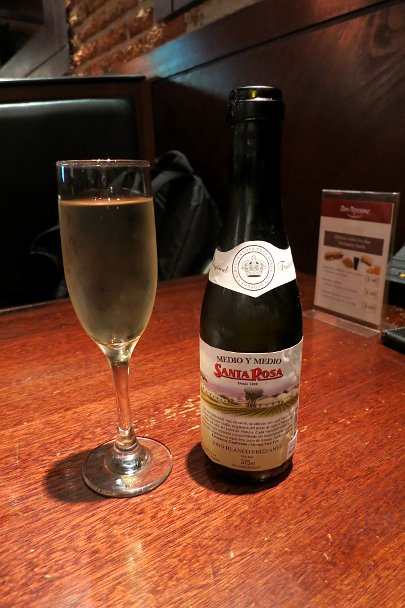 This unique sparkling wine was first created in 1886 at a bar called Roldys which is at Mercado del Puerto. Today, you will find everywhere as a popular aperitif option.
This refreshing drink with a light and sweet-ish taste is incredibly easy to drink. You will also find some blends with red, rose and white wines to cater all tastes.
Choose from one of the many restaurants near the World Trade Center of Montevideo and enjoy a refreshing glass of Medio y Medio.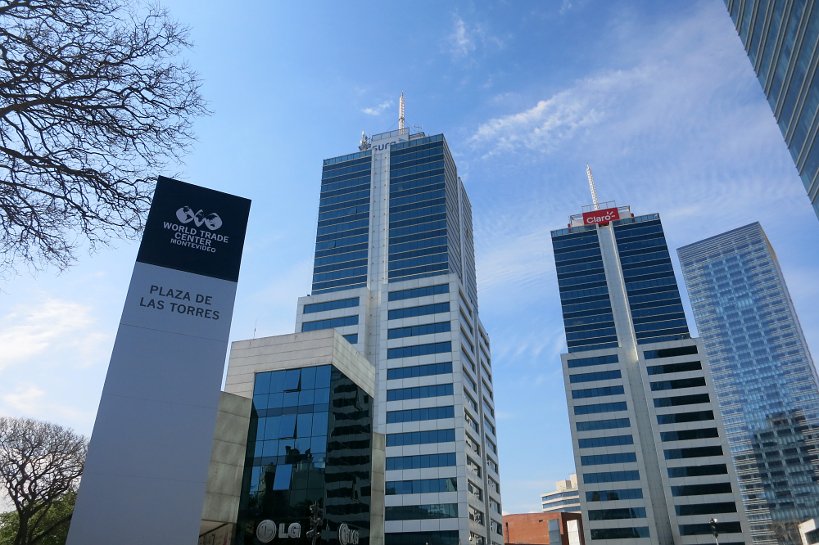 Where: Av Dr. Luis Alberto de Herrera, 1248, Montevideo, Uruguay.
When: Monday to Sunday 12pm to 4pm and 7pm to 12am.
What to order: Medio y Medio.
10. Sample Tannat Wine and Yerba Mate Ice Cream
Ice cream lovers will not be disappointed in Montevideo. You will find several local options where you can cool off with ice-cream. For an authentic experience, try ice cream flavors that reflect the pride of the country. Try ice cream made from Tannat wine and from Yerba mate, the two national beverages.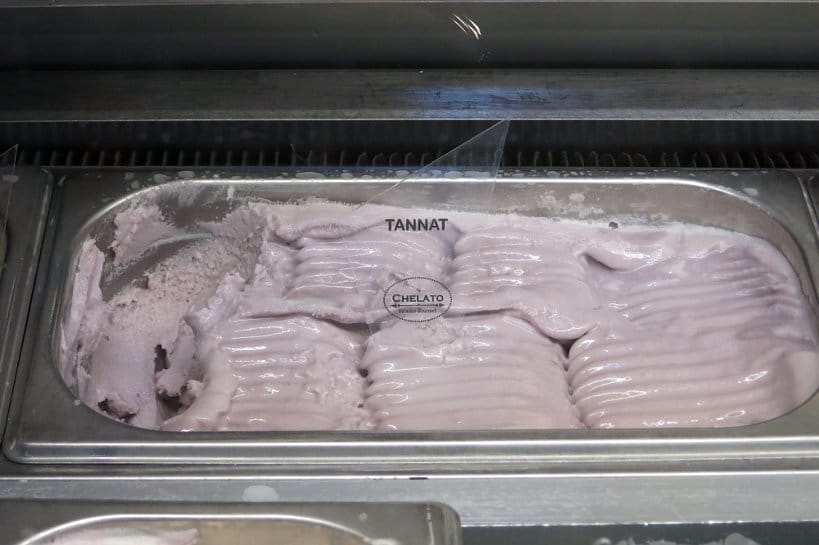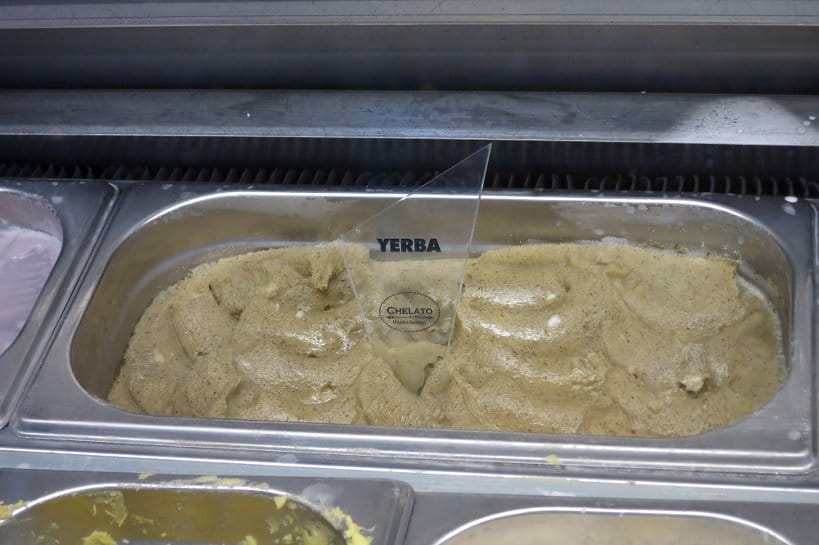 For a gourmet experience, the best place to try these flavors is at Heladeria del Abuelo. This locally owned store ranks high on creativity and innovation. The ice cream here is artisanal where all ingredients are natural and no additives or dyes are used. Go out on a limb and try these unique ice cream flavors.
Where: Heladeria del Abuelo, Almeria 4814, Montevideo, Uruguay.
When: Monday to Friday from 4pm to 12am and Saturday, Sunday from 12pm to 12am.
What to order: Tannat and Yerba Mate ice cream.

In Summary
Uruguay's capital has a lot to offer to the travelers seeking authentic food experiences. If your travels take you to South America, do not overlook Uruguay, which was named by Lonely Planet as one of the Top 10 countries to visit in 2016.
Open up to the tastes and delights of Montevideo authentic food. Taste the flavors and enjoy the local beverages in all forms.
Have you had any of these Montevideo authentic food experiences? Tell us which ones in the comments below.
Don't forget to sign up for our monthly newsletter here and get your free ebook on The 5 Best Ways to Find Authentic Food While Traveling.
Savor The Adventure!
Rosemary is the editor-in-chief and strategist at Authentic Food Quest.
Traveling slow since 2015 with her partner, Claire, she has explored the cuisine in 45 countries and more than 240+ culinary cities.
Her writing about local food specialties has been featured in Lonely Planet, Business Insider, Honest Cooking, Food Insider, and Huffington Post.
As a food and travel writer, Rosemary has co-authored three books, including one in collaboration with Costa Brava Tourism.
Rosemary is an avid runner when she's not eating and exploring new destinations. She has run ten marathons and counting.
Before Authentic Food Quest, Rosemary held senior-level strategy positions in advertising. 
Find out more about Authentic Food Quest