"The experience is immersive, where immigrants teach intimate cooking workshops at their home"
On your travels do you seek to experience authentic local food? Do you like to taste and savor new flavors? Do you want to have meaningful connections with locals? It is not always simple and it is often easier said than done. Lisa Gross, CEO and Founder of The League of Kitchens, is working to change that through immersive cooking classes.

Getting To Know The League of Kitchens
You may be wondering why we are introducing The League of Kitchens to you. Before we answer that question, let us share how we found out about them.
We learned about The League of Kitchens while attending The Women In Travel Summit in Irvine, California in March 2016. At this conference, we met two exceptional and talented ladies; author, Gabi Logan of Dream of Travel Writing and Kelley Louise, Executive Director of Travel+SocialGood.
When we shared our story with Authentic Food Quest, they immediately suggested that we connect with The League of Kitchens. Our mission at Authentic Food Quest is to inspire people to travel through food. We believe that through food, travelers can have more meaningful connections with the local people, food and culture.
What intrigued us the most about the League of Kitchens is their focus on cultural immersions through food. Immigrants teach intimate cooking workshops in their homes. You get to eat local food in a local's home, prepared by a local while learning about the culture.
Imagine walking down the streets of New York City and into the home of an immigrant. As soon as you walk in you are immediately transported into a different culture. You will find yourself working with new and foreign ingredients, while learning about the country and the local foods. With The League of Kitchens, you can have authentic and immersive culinary experiences without traveling to far-flung destinations.
We had the opportunity to get to know The League of Kitchens. We interviewed Founder and CEO, Lisa Gross and Mirta Rinaldi, the Argentinian cooking instructor. In today's article, we share our conversation with Lisa Gross and The League of Kitchens. In a subsequent post, we will put a spotlight on the Argentinian immersive cooking classes.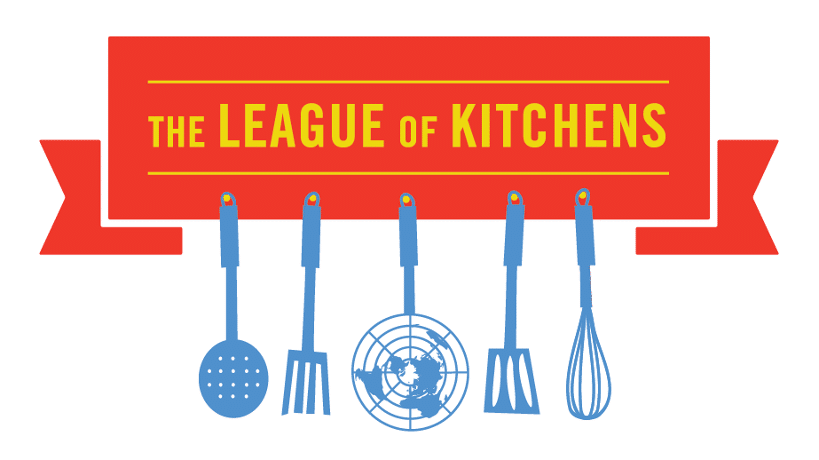 An Interview With Founder and CEO, Lisa Gross
The idea for The League of Kitchens came from Lisa's personal experience. She told us that her Korean immigrant grandmother never taught her how to cook. "She would shoo me out of the kitchen and would say that studying was more important." According to Lisa, her grandmother wanted her to have opportunities that she didn't have. Lisa never learned to cook from her and neither did her mother.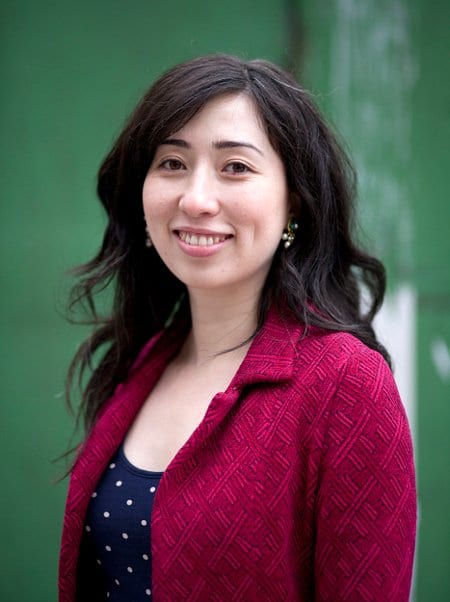 After college, Lisa mentioned that she fell in love with cooking and wanted to cook dishes from her childhood. Many of those dishes were Korean dishes. By that time, her grandmother had passed away. Even though she tried learning some of those dishes from recipes, nothing ever tasted as good as her grandmother's cooking.
That was when she realized that small details, techniques, and tips distinguish really amazing food from merely good food. According to Lisa, "these are the little things you need to learn from someone. You often have to learn these details in-person as they are based on a certain style and taste".
So,that became the seed of the idea "oh, I wish there was another Korean grandmother that I could cook with".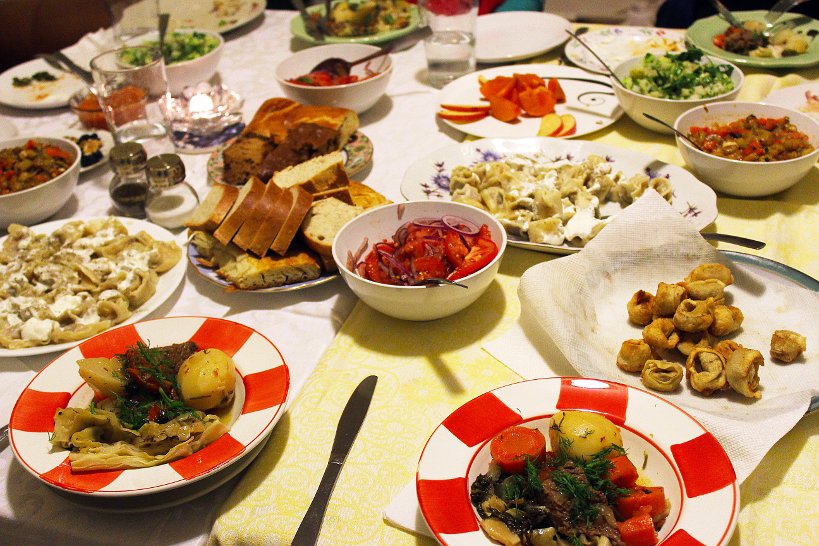 Opportunities For Meaningful Cross Cultural Exchange
After studying in Boston, Lisa moved back to New York City. It was during this time when she started seriously considering her idea. While she was inspired by her Korean grandmother, her Jewish grandparents also had a huge influence on her. Lisa told us her Jewish grandparents loved to travel, they loved food and were also adventurous eaters.
With New York being one of the most diverse cities on the planet, Lisa recognized that despite the diversity, there was little meaningful exchange. People would go to the Korean dry cleaner or pick up Chinese food, but the cultural exchange rarely went beyond that.
That is when Lisa decided to combine her interest in Korean cooking and the food experiences with her Jewish grandparents. She thought about the idea of using food as a way to create opportunities for meaningful cross-cultural learning and exchange. This gave birth to The League of Kitchens, which officially opened in February 2014.
Tweet This: "Food is a lens through which to see the world. Food connects everything"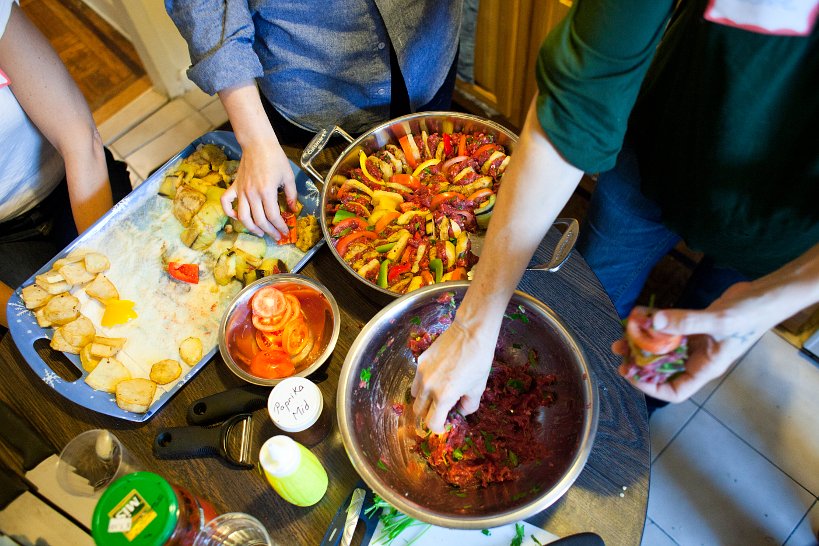 Immersive Cooking Classes
Instructors at The League of Kitchens are carefully selected. Lisa told us that the cuisines offered are based on the people that she finds. Finding instructors is difficult and she looks for very specific characteristics.
The immigrant instructors need to have deep culinary knowledge. Beyond just being good cooks, it is important that the instructors do everything from scratch in their traditional ways.
Secondly, the instructors need to be warm and outgoing. They must be comfortable sharing their story, their culture, and experience. They also must enjoy hosting groups of strangers in their home.
Finally, the instructors must be willing to teach. To show people how to recreate those dishes in their own homes.
The two main offerings at the League of Kitchens are a flagship 'immersion workshop' and a 'taste of workshop' that is shorter in length. Both vegetarian and non-vegetarian menus are offered. All workshops have only 6 students. In this intimate environment, everyone gets to know their instructors and the other students. At the end, everyone goes home with written recipes and shopping guides.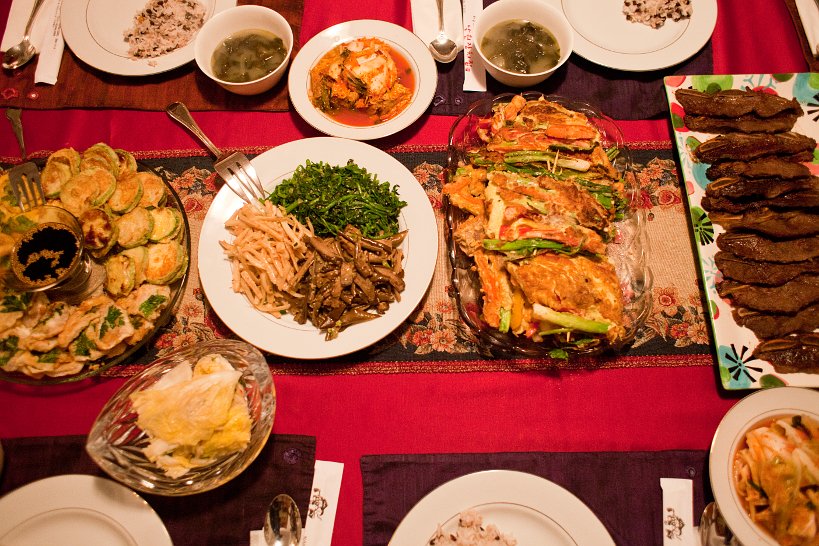 The League of Kitchens vs. Traditional Cooking Classes
According to Lisa, The League of Kitchens differs from cooking classes in a number of ways:
The instructors at The League of Kitchens are exceptional home cooks who have been cooking for their families for years. Ideally, they have learned to cook from their mothers and grandmothers and have a deep knowledge of traditional cooking techniques that are culturally grounded in their experience.

Cooking in someone's home is different than cooking in fancy kitchens with fancy equipment. According to Lisa, it is very inspiring to cook an exceptional meal in a very ordinary New York kitchen.

With only 6 students, The League of Kitchens creates intimate culinary experiences.
With The League of Kitchens, beyond learning to cook, you get a cultural immersion. You get to be a guest in the instructor's home. Often times the instructors family members are there. You get to see the home, the personal cooking tools and how spices and ingredients are really stored.
The League of Kitchens instructors live all over New York City, and part of the culinary adventure is going into new neighborhoods. This experience is adventurous and exciting even though it can be nerve-racking at the beginning.
The most popular feedback that Lisa and the team hear from participants is: "this part of the world that felt abstract, now it feels very personal".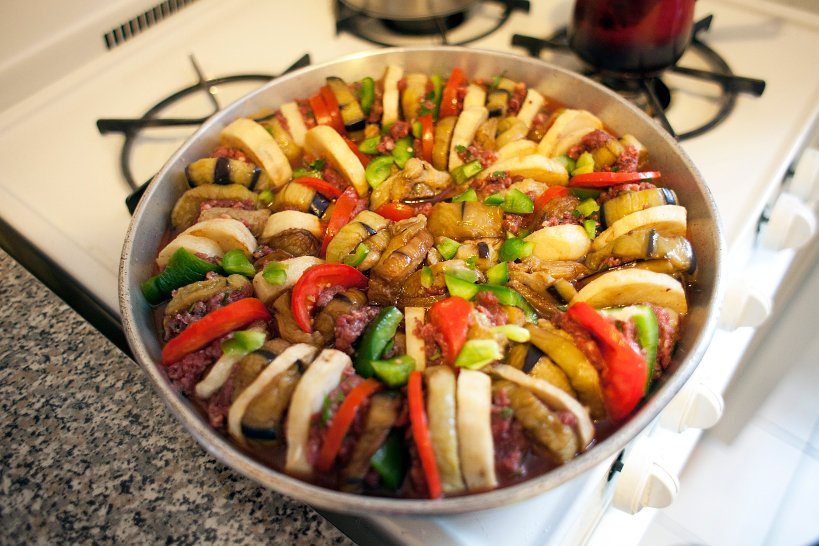 How To Book Immersive Cooking Classes With The League of Nations
The League of Kitchens is currently based in New York City. While they plan to expand into other cities in the future, they are focused at the moment on building more immersive cooking classes locally.
If your travels take you to New York, branch out and take a cooking workshop with The League of Kitchens. Book a workshop directly on their website. Join other New Yorkers and foreigners on a culinary adventure.
Choose from several cuisine types: Lebanese, Uzbek, Indian, Argentinian, Trinidadian, Japanese, Bengali or Greek. Depending on your dietary preference, keep in mind that you can tailor your experience for vegetarian or non-vegetarian.
Find out more about The League of Kitchens below:
Website: www.leagueofkitchens.com
Facebook: facebook.com/leagueofkitchen
Twitter: @leagueofkitchen
Instagram: @leagueofkitchen

In the comments below, tell us which cuisine or workshop interests you the most.
Savor The Adventure!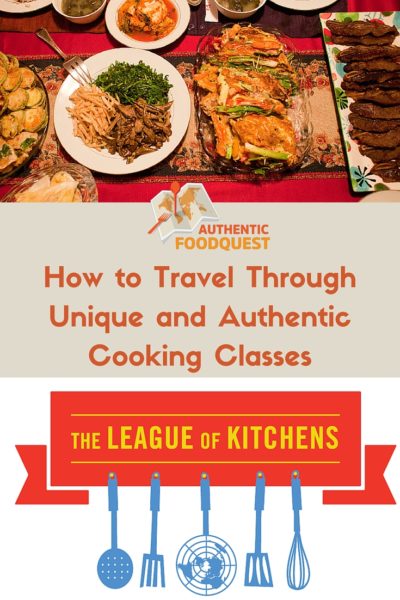 Rosemary is the editor-in-chief and strategist at Authentic Food Quest.
Traveling slow since 2015 with her partner, Claire, she has explored the cuisine in 45 countries and more than 240+ culinary cities.
Her writing about local food specialties has been featured in Lonely Planet, Business Insider, Honest Cooking, Food Insider, and Huffington Post.
As a food and travel writer, Rosemary has co-authored three books, including one in collaboration with Costa Brava Tourism.
Rosemary is an avid runner when she's not eating and exploring new destinations. She has run ten marathons and counting.
Before Authentic Food Quest, Rosemary held senior-level strategy positions in advertising. 
Find out more about Authentic Food Quest