Dental insurance isn't something most travelers think about when looking to purchase travel insurance for long term travel. This was certainly the case with us. As we prepared to start our quest for authentic food in South America, we bought travel insurance to cover us on the road.
After looking around at different options, we chose to go with World Nomads because it met our needs. We were looking to be insured for accidents and illness that can strike while on the road. Additionally, travel insurance that would cover our electronic equipment in case of theft was also important.
We paid minimal attention to the dental coverage and did not expect o use it on the road. Little did we know what would happen to me on our quest for authentic food in Argentina.

The Dental Incident
Cafayate is a small remote town in the province of Salta, Argentina. This region is famous for Torrontés wines and we visited the region to discover Argentina's famous white wine.
Tired from traveling, we checked into La Morada Hostel one evening and had a simple dinner close by. The plan was to get a good night of rest and spend the next day exploring Torrontés wines and Cafayate.
Shortly after breakfast the next morning, we were back in the room finalizing our agenda for the day. I opened my mouth to say something and a piece of my front tooth chipped and broke off. Resting on my tongue was a strange object. Running quickly to the mirror, I looked to see what was happening in my mouth.Stunned!! I could not believe it. My front tooth was chipped. I was not eating, nor had I eaten anything difficult to chew before.
Well, you might wonder how in in the world, you can chip your tooth without any warning signs!?
The thing is, several years ago, I had an accident where I broke my front teeth. Ever since that time, my dentist had always told me to be careful, because my front teeth are fragile. He urged me to pay close attention when biting into anything.
Over the years, my front tooth got damaged and was repaired twice before. What was surprising about this situation is that I was not eating anything, I was simply sitting on the bed and working. But as the French would say; "jamais deux sans trois", which means something that has already happened two times before, is likely to happen again.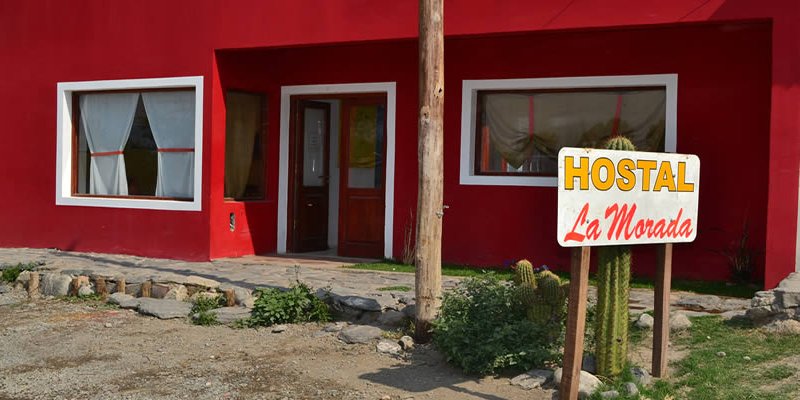 Finding a Dentist in Argentina
As culinary explorers on the quest for authentic food, my teeth are my greatest asset. I was so distraught when a piece of my front tooth chipped off. Fortunately, I was not in pain. However, I was very nervous about eating. I was so scared that my tooth would crack and fall off completely.
We were in Cafayate for about one week having spent several weeks in the remote villages of the Andean Northwest. Our next stop was going to be Buenos Aires and since I was not in pain, I decided to wait. In addition, since our focus was less on eating and more on "tasting Torrontés wines" I figured that liquids would not harm my teeth too much.
Not knowing any dentists in Buenos Aires, we relied on local recommendations. We got in touch with two friends from Buenos Aires. One local porteña (female from Buenos Aires) and one expat living in Argentina.
The dentist recommendation from our porteña friend was able to see me immediately upon arriving in Buenos Aires, so I booked my appointment with him.
Once I had secured the appointment, I started looking closely at our medical travel insurance and the dental coverage policy. While everything was clearly laid out, I still contacted World Nomads in advance to make sure I would have no problem filing a claim later. The customer service team got back to me in less than 24 hours. I just needed to make sure I got the invoice from the dentist.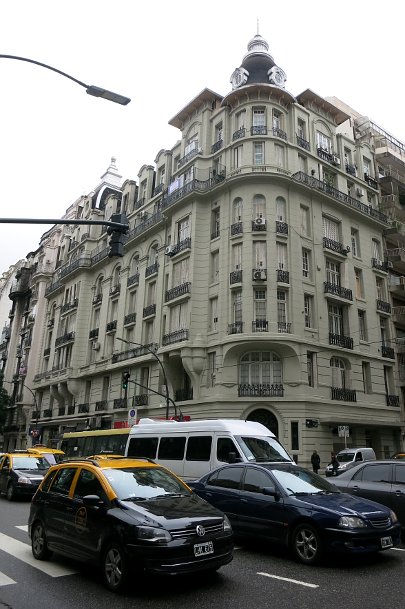 What It's Like To See A Dentist In Argentina
With my paperwork in order, we arrived at the dentist's office at the appointed time. While I was so happy to able to see a dentist so quickly, I was extremely nervous as well. Would we be able to communicate? With my limited Spanish and no medical Spanish language vocabulary, I was very nervous about being able to explain what happened.
Then I started worrying about the dental equipment and standards of cleanliness. If I needed to get a shot and be numbed for any procedure, what would he use? How clean would the place be? How painful would the experience be? All these thoughts were running through my head as we rode the elevator up to the dental office.
As soon as we walked into the office, I was immediately put at ease. The dentist, Leandro Cerisola welcomed us into his office in perfect English.
He invited me to sit down and started asking questions about my teeth and the incident.  As we talked, I looked around his office and was impressed with the state-of-the-art technology. I could have been at my dentist's office in the U.S.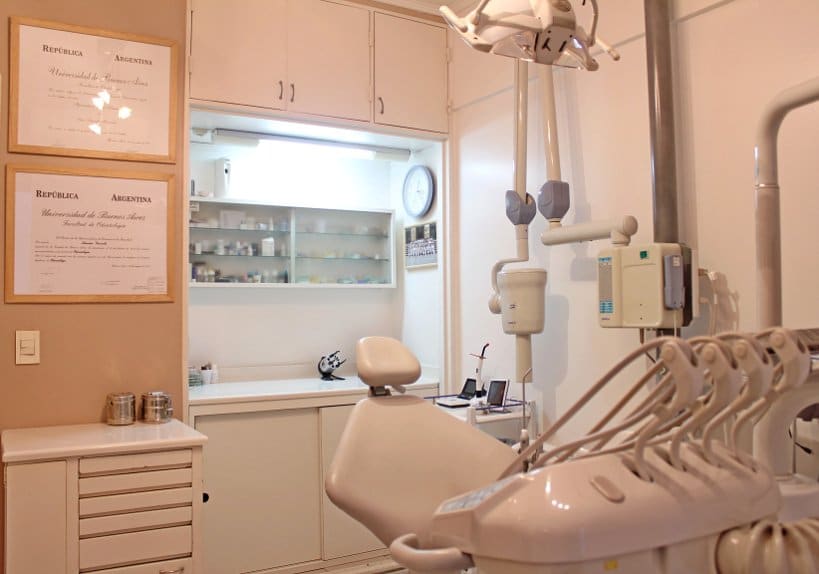 Dr. Cerisola began repairing my tooth and was gentle and light with his hands. He took the time to make sure I was comfortable and not in any pain. As he worked, he also explained what he was doing step-by-step, while giving me suggestions on how to take care of my teeth.
The whole experience was amazing. The office was clean and modern. Dr. Cerisola was professional and knowledgeable. I was thrilled to get my smile back and ability to continue to eat on the quest for authentic food.  
A Travel Insurance with a Stress Free Claims Process
The World Nomads claims process was very simple. I logged into my account, filled out a few forms where I explained what happened and the treatment I received. I also photographed the receipts and invoices and sent them through. The final document World Nomads requested was a copy of my flight itinerary.
About 5 days later, I logged into my account and saw that my case was in process. Less than 30 days later, my claim was approved and a check for the amount of 2,500 ARS (approx $166 USD) was going to be mailed to my home address. 
The only negative, is that World Nomads sends reimbursement checks and does not make Paypal or online bank deposits. For long-term travelers, this can be quite inconvenient. Sometimes checks need to be deposited within six months before they expire. If you are not back home by then, you could lose out.
When thinking about the whole situation later, I am so grateful that all my initial fears and concerns did not materialize. Furthermore, I realized that it is safe to get dental or medical treatment overseas. Working with World Nomads was an easy and streamlined and most importantly, everything worked out well in the end.
Travel Insurance Quote and Dental Coverage from World Nomads
If you are thinking about getting Travel Insurance World Nomads is a solid and reputable company to go with. To get an idea of World Nomads affordable rates, you can get a free quote right here:
For the US resident, keep in mind that medical travel insurance isn't health insurance. This does not replace mandatory health coverage under the Affordable Care Act.

In Summary
Choosing travel insurance can be a headache and worrisome when preparing for your travels. The thought of needing medical treatment abroad, is not something we like to think about, but should plan for. See this comparative travel insurance tool from Bootsnall for more resources.
We were thrilled with our World Nomads experience. We found them very responsive and with a stress-free claims process. We will definitely use World Nomads again as we continue to eat our way around the world –  with all teeth in place!
If you need a dentist in Argentina, don't hesitate to contact Dr. Leandro Cerisola at his office in Buenos Aires: Esmeralda 1082, Centro, Buenos Aires, Office Number: +54-9-114-419-8568.
What insurance do you use for your travels? Have you ever had an incident on your travels? Please share with your stories below!
Savor The Adventure!
Please note this post includes affiliate links to World Nomads which means we receive a small commission if you buy a policy through these links. We did not receive any compensation for writing this article. We are simply sharing our experience with World Nomads, a trusted company and one that we personally use.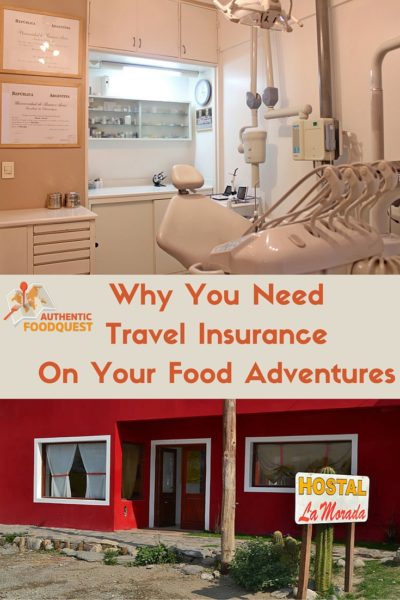 Curious by nature, Rosemary loves exploring new flavors and connecting with locals. She shares her insights and culinary finds from her travels to inspire people to connect local through food.