What is there to eat at the end of world?
What kind of food grows there?
What does a Ushuaia restaurant serve for specialties?
These are some of the questions we asked ourselves as we made our way down to Ushuaia, the southernmost city in the world
Ushuaia is the capital of Tierra del Fuego and also home to the famous Tierra del Fuego National Park. Located on the shores of the Beagle Channel, this port town is a popular gateway city to the Antarctica Continent (South Pole). It is nicknamed "End of the World" or El Fin Del Mundo.
Our desire to visit this region was driven by first and foremost the food and more personally by Claire. Growing up in France, Claire who is passionate about the outdoors, grew up watching a very popular French TV show called "Ushuaia" in the 90s. The show's host Nicolas Hulot, was focused on nature and the environment with the aim of drawing attention to environmental damage caused by humans and what needs to change to protect the planet.
This show left a deep imprint on Claire. The name as well as the extreme adventures that took place at the "End of the world" or Tierra del Fuego has always made this a very special and magical place for Claire.
So, while preparing our itinerary to explore authentic food around Argentina, Ushuaia was high on our list.
Getting Oriented Around Ushuaia
We arrived in a snowstorm, with temperatures hovering around 1 °celsius (33° Fahrenheit). We were pretty bummed because we had only planned on staying for 5 nights (6 days) and were looking forward to lots of hiking and exploring the area.
After a visit to the tourist office, where we got an "end of the world" stamp in our passports (a fun, free and cheesy thing to do) we learned that many of the hikes we were considering were closed due to the snowy conditions. Rather than staying bummed, we decided to make the most of our few days and discovered that Ushuaia has lots more to offer than we had previously thought.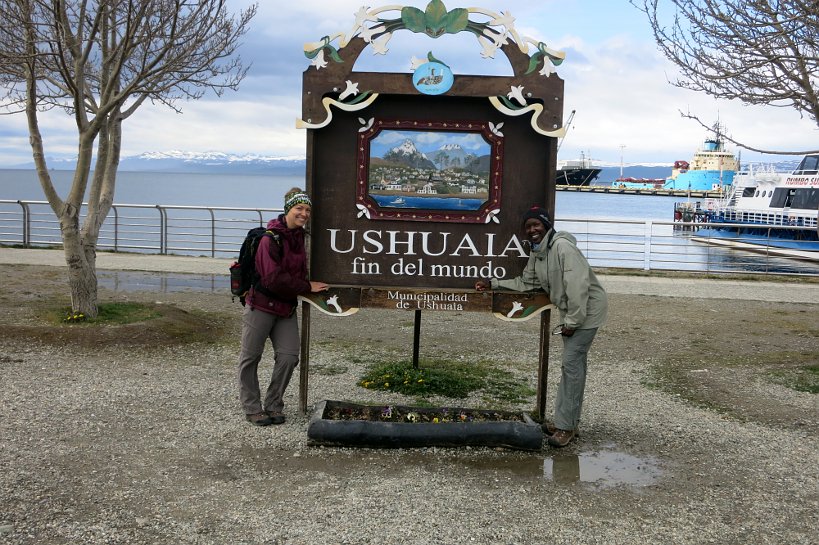 Maritime & Ushuaia's Old Prison Museums
Two of our highlights that we recommend are visits to the Maritime & Ushuaia's Old Prisons Museums. A fantastic museum with agonizing stories of prison life in Ushuaia and and stories of early Antarctic explorations. Full of information (English & Spanish) this is an excellent place to learn about the people, the indigenous people and how the city came to be.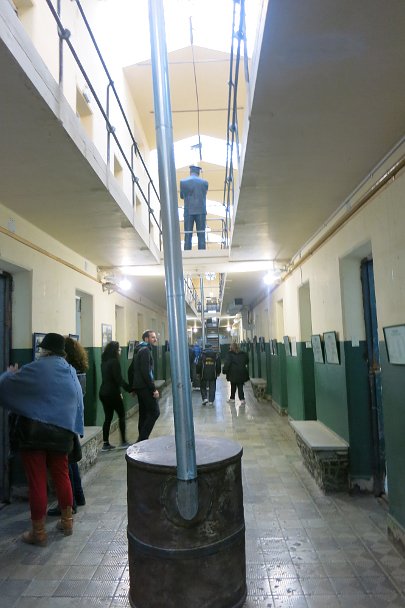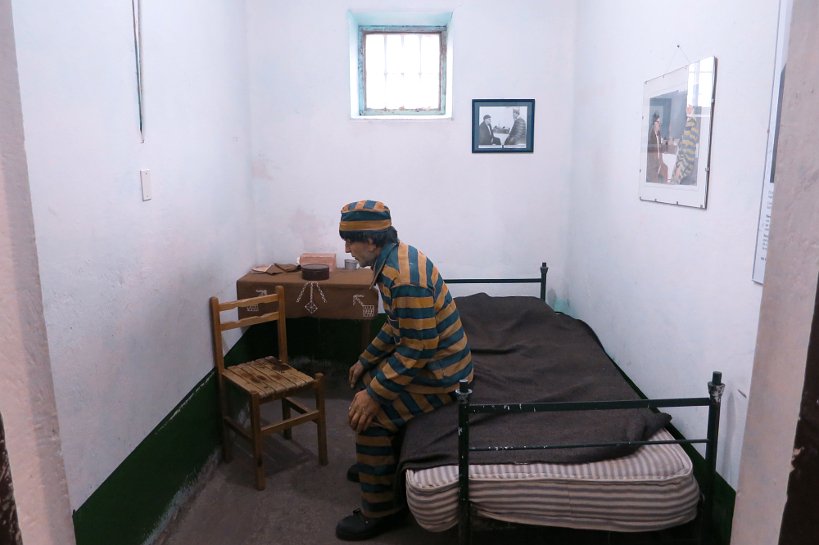 Glaciar Martial
Located close to where we were staying at our Airbnb studio, and about 5 kilometers away from the city center, is one of the most important natural attractions, Martial Glaciar. Named after French explorer Luis Fernando Martial who in 1883 came to the area for scientific purposes.
We hiked the full distance from the city all the way to the bottom of the glacier. Given the wintery conditions, the trail was covered with lots of snow (unusual for this time of the year) and water, making it muddy as well. The hike took us about 3.5 hours and the views were spectacular and worth it.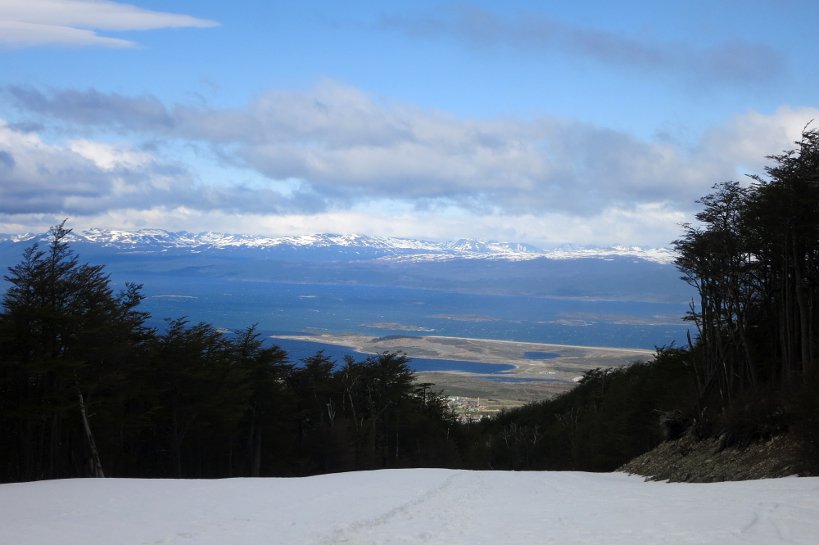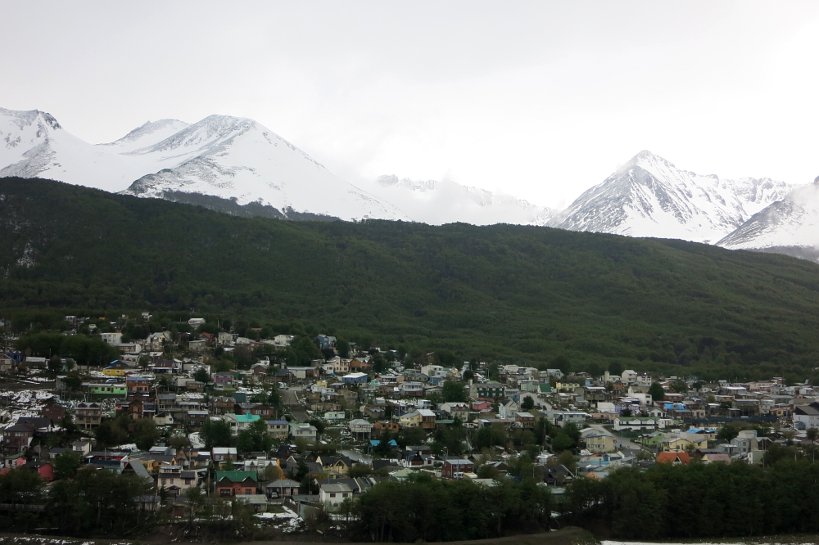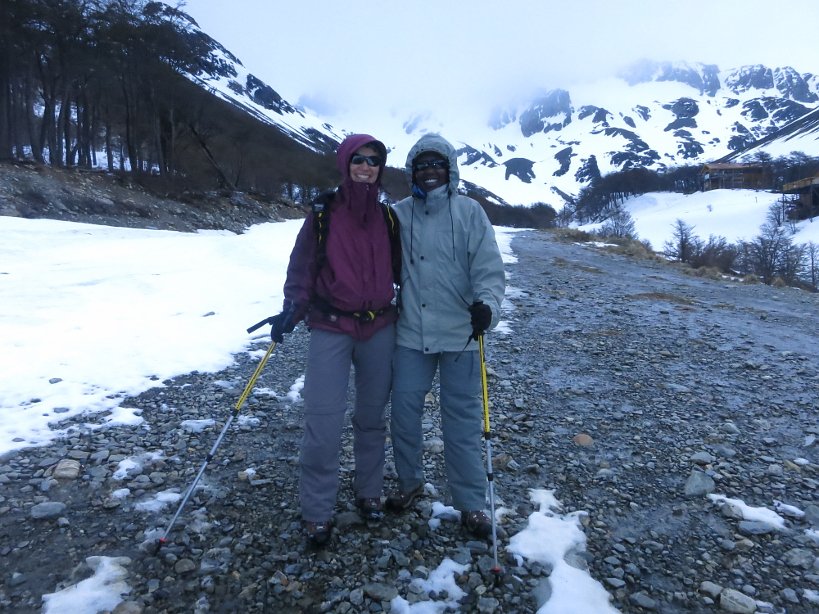 One the way down, we stopped to warm up at a small Ushuaia restaurant La Cabaña Casa de Té (Tea Salon) . Here Claire ordered a classic Argentinian hot chocolate called Submarino It is essentially hot milk, with a bar of chocolate that you mix into the milk. Warming to the bones, this is exactly what we needed after the hiking conditions.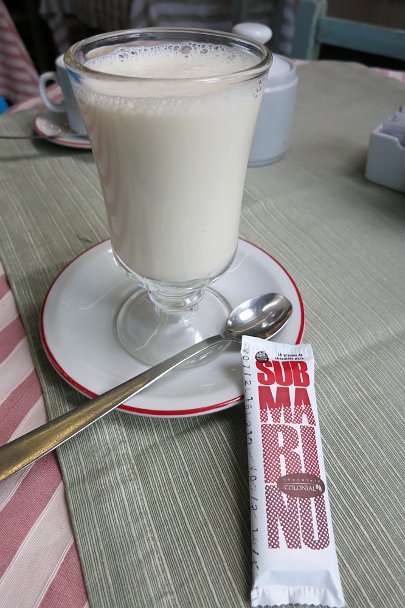 Now, let's get to the authentic food at the end of the world! Fuegian Delicacies
Food from the Tierra del Fuego (Fuegian food) is influenced heavily by the natural resources. Fresh fish and seafood comes from the South Atlantic and Beagle Channel. The specialities of the region include Southern king crab (centolla), sea bass (merluza negra) and cholgas (large mussels).
Natural king crab is one of the most popular specialities. Another popular specialty is fuegian lamb, cooked over the parilla. Given all the meat we had been eating, we decided to focus on the fish and seafood and give a the lamb a try in Patagonia, where it is also a speciality and our next destination.
Finding an authentic local restaurant in Ushuaia
Ushuaia is a rather expensive city and it is reflected in the restaurant prices. We knew we would have only one chance to try the local specialities and we did not want to be disappointed. So, we asked around for recommendations. We researched online for reviews and our Airbnb host also gave us some suggestions.
We narrowed down the restaurants to a couple and visited each one to see their menu and get a sense of the ambiance. We finally selected a Maria Lola Restaurant, perched on a hill with a great view of the Beagle Channel and decided to go for dinner the next evening.
The next evening when we got there, the place was packed with a group of tourists. It was as if a tourist bus has just unloaded a group of about 50-60 people. Right away we knew we would not stay. We were looking forward to a great meal and savoring the food and Maria Lola's was not going to be the place for us.
Fortunately, we had a second option that we had discovered and liked as well. We ended up at Kaupé Restaurant, one of the best Ushuaia restaurant in town. We walked into the restaurant overlooking the Ushuaia harbor, to a high-end dining room with tables decorated with crisp white tablecloths. Right after we got seated, the chef Ernesto Vivian, came and introduced himself personally. We took this opportunity to talk to him about local specialities and get his recommendations for dishes "we must try."
Starting Out Our Meal at Kaupé Restaurant
One of the nice surprises we had before getting our meal, was an amuse bouche (complimentary appetizer) which was poached egg with sliced portabello mushrooms. Claire enjoyed it more than I did, liking in particular how well the eggs were cooked and the combination of flavors.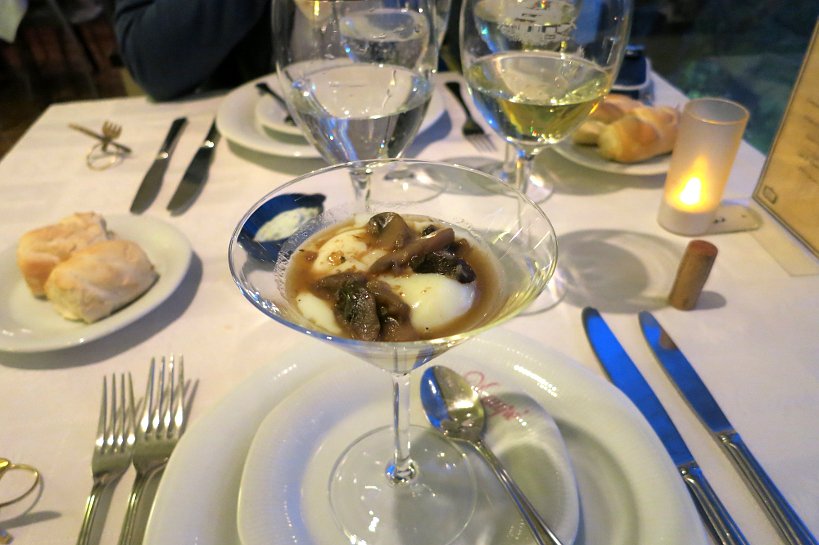 We decided to splurge and start out by sharing the copious centolla. The king crab was brought out to our table, naked and devoid of any sauces.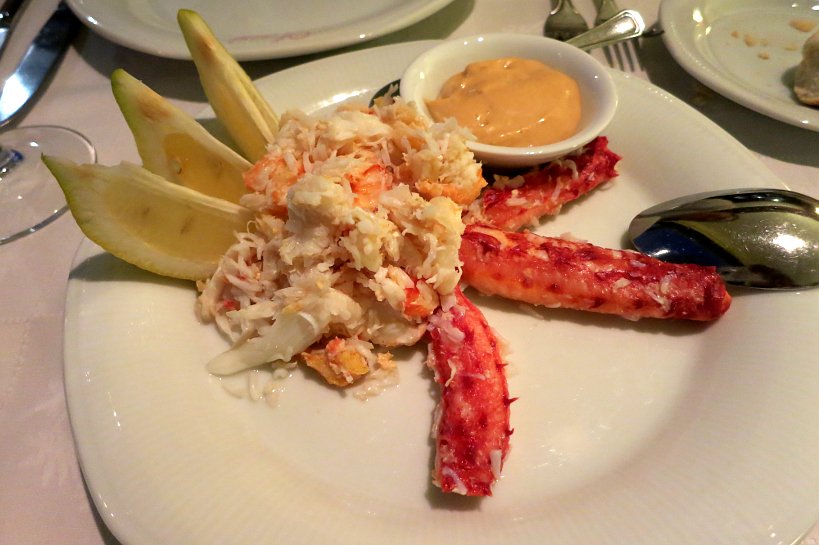 Yummy! That is what we both said when we tasted the crab. So fresh and so delicious, it was perfect just as it was served though not as flavorful as what we would have expected.
Octopus And Merluza Negra (Sea Bass) For The Main Dish
For the main meal, Claire ordered the octopus, which was a special and highly recommended by the chef, while I ordered the Merluza Negra, a regional specialty. One nice tip about the service, is that the chef asked us if we were ready for our main meals in advance of bringing them out. This was a nice touch, which allowed us not to feel rushed, but rather take in the view and enjoy the Torrentes wine we had selected.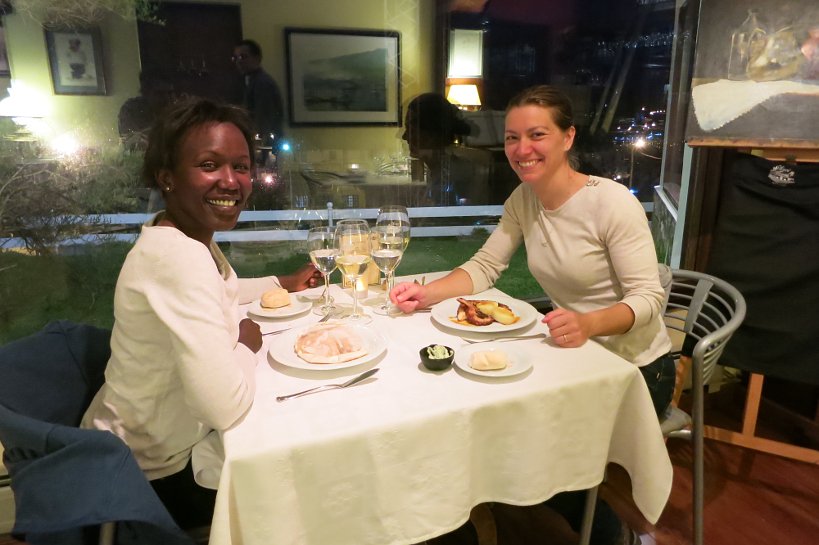 Both meals came out simply presented, though missing a slight touch of finesse.
The octopus was a very generous portion, served with slices of boiled potatoes. A little basic, though very tasty.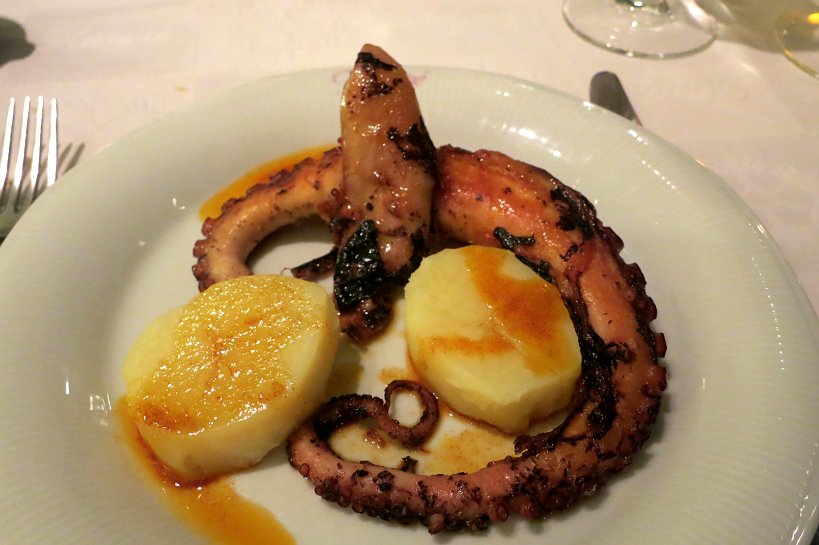 The merluza negra was prepared en papillote (French for "in parchment"), accompanied with julienne cut leeks and carrots. The sauce was fine, light and very tasty.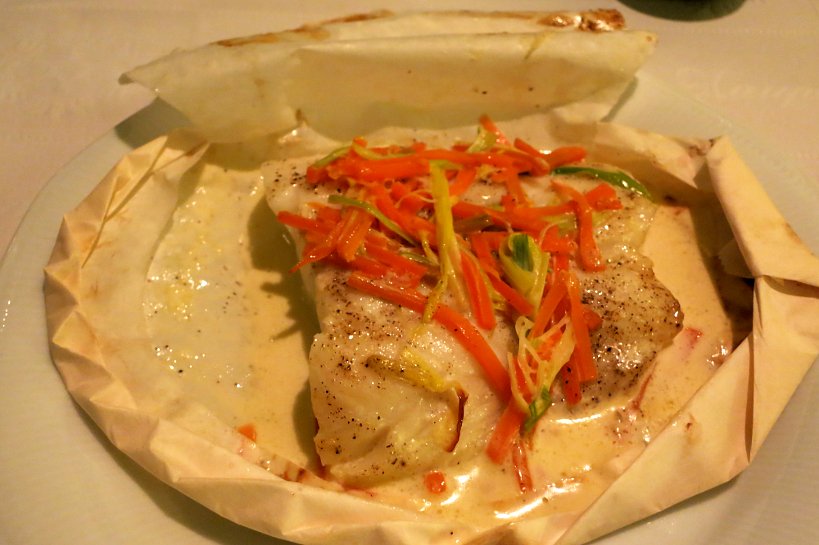 I enjoyed each bite, savoring the delicate flavors of the fish and the light sauce. Verdict! Savory and light, but enough to make it a substantial meal.
—
For dessert, we chose to share the Dulce de Leche Crepe. Dulce de leche is a thick caramel like sauce and Argentine favorite, made of sweet condensed milk. This crepe was drizzled with cognac making for an interesting contrast where the alcohol cuts the sweetness of the dulce de leche.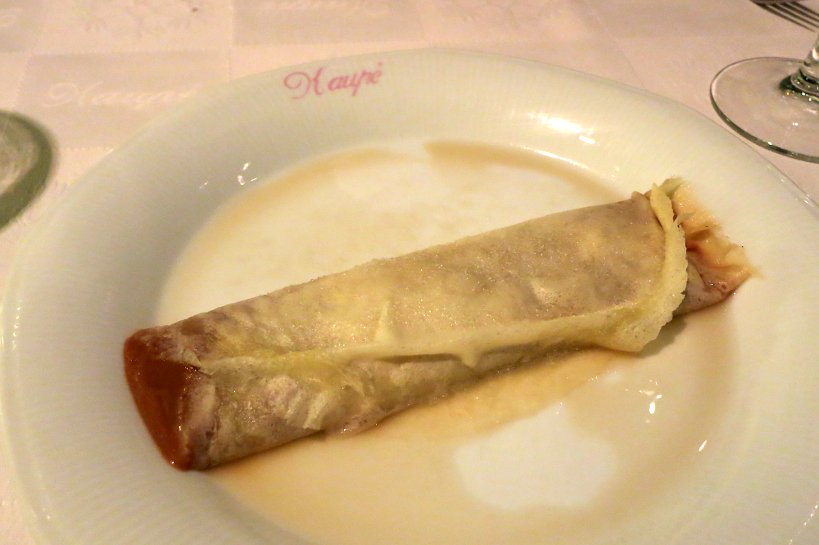 Overall, the dessert was our least favorite part of the meal. The crepe did not look golden but instead had an undercooked "white-ish" look. Additionally, the crepe was filled with too much dulce de leche, which took away from the flavors. Likewise, the cognac was a little too much and way too strong. Our recommendation would be to skip this particular dessert.

In Summary
Eating at the "end of the world", is an experience, and for this privilege, you will pay dearly. You will find plenty of Ushuaia restaurant options on the main street, Avenue San Martin, but it will be mostly familiar options (pizza, pasta, pastries,etc). Since you will have made it to this far to the southernmost city in the world, it is worth getting off the beaten path and experiencing authentic food.
Go for the local delicacies and enjoy all the fresh fish and seafood. Take your time and choose your restaurant wisely. Though we didn't get a chance to try out Maria Lola Restaurant, we think it is worth checking out. Although we would have expected more from a restaurant of this caliber, Kaupé remains a solid option. We enjoyed our experience and meeting the chef Ernesto Vivian.
Locations Mentioned:
Maritime & Ushuaia's Old Prison Museums: Yaganes y Gobernador Paz, Ex Presidio, Ushuaia, Tierra del Fuego. Cost: 200 ARS per person (aprox $21 USD) Tickets valid for 48 hours.
Maria Lola Restaurant: Gdor. Deloqui 1048, Ushuaia, Tierra del Fuego.
Kaupé Restaurant, Roca 470, Ushuaia, Tierra del Fuego.
La Cabaña, Casa de Te, Luis F. Martial 3560, Ushuaia,Tierra del Fuego.
Savor The Adventure!
Curious by nature, Rosemary loves exploring new flavors and connecting with locals. She shares her insights and culinary finds from her travels to inspire people to connect local through food.